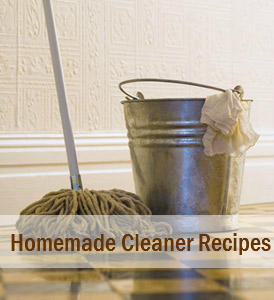 With the holidays suddenly upon us, I am scrambling to prepare my home for our out-of-town guests! Who's with me?
I've decided to gather a few of my most popular homemade cleaner recipes here in one place so as to serve as a reference for those of us in a mad rush to clean the toilets, the tub, the windows, the counters…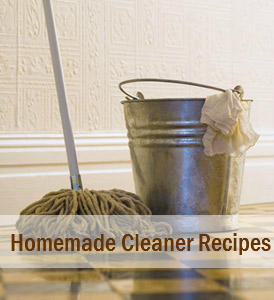 Also included here is a brand new recipe for a wood furniture dusting spray. You know I'm not down with paying for or using any of the commercial products out there made for dusting, so naturally I make my own.
Wood Furniture Dusting Spray
-1 cup water
-1 tsp. olive or jojoba oil
-1 tsp. liquid baby mild castile soap
-1/4 cup white vinegar
-15 drops sweet orange essential oil
Directions: Mix all ingredients together in a bowl or spray bottle. Apply to lint-free cloth and dust away. Store remainder of mixture in glass jar or spray bottle. Will last indefinitely. Note: If using in a spray bottle, shake bottle often as you are spraying in order to mix the oil in with the liquid.
My Collection of Homemade Cleaners
As long as you have…
1. Borax
2. Baking Soda
3. Super Washing Soda
4. White Vinegar
5. Castile Soap
6. Anti-Septic Essential Oils (i.e. tea tree oil, cinnamon leaf, lavender, eucalyptus, lemongrass, sweet orange and clove)
…you'll be able to make all of these cleaners!
With these easy and frugal recipes you're sure to get the house spic-n-span in no time, without braking the bank!
Learn more about making your own homemade cleaners here!