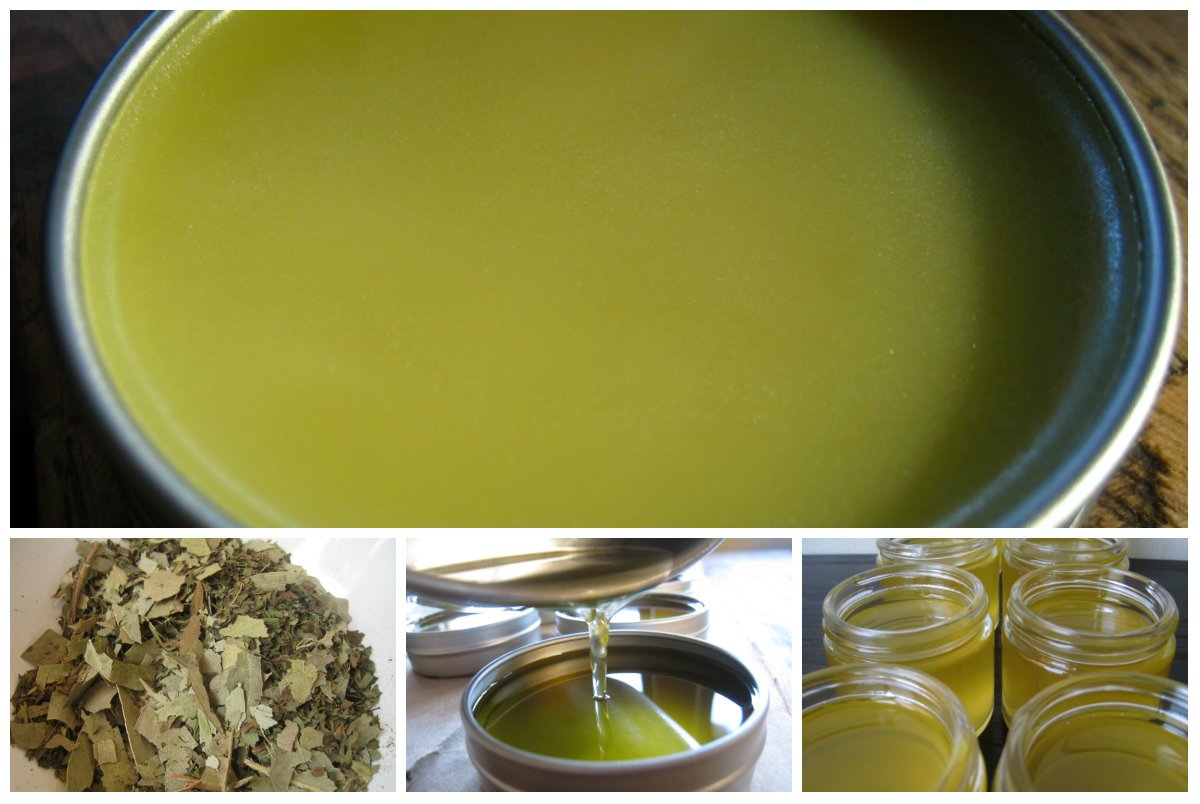 Most of us are familiar with the chest rub that comes in the little blue bottle.
You know…the super popular over-the-counter treatment for symptoms of cough and congestion!?!
But did you also know that it's made — just as many commercially-prepared cosmetics — in a base of petroleum with too many artificial additives and chemicals?
For those who desire to steer clear of these types of ingredients, learning to make this common cold and flu remedy may come in handy this fall and winter.
Herbs with Decongestant Properties
The start of a cold usually includes a runny nose, coughing, sneezing, sore throat, lethargy (the feeling of tiredness), muscle aches, headache, and possible fever.
In my house, as soon as any of us start showing signs of these type of symptoms…I immediately start administering frequent doses of vitamin C, my homemade elderberry syrup, and my herbal cold care capsules.
I also reach for herbs — those that have for centuries been known to possess powerful decongestant properties.
Herbs such as:
When combined into a salve, these herbs produce an amazingly effective alternative to the other stuff you can buy on the store shelves.
Herbal Decongestant Salve
Ingredients
-4 ounces good quality organic olive oil infused with dried organic peppermint leaf and eucalyptus leaf
-1/2-1 ounce beeswax
-1 teaspoon of each essential oils: eucalyptus, peppermint, thyme, and clove bud
Method
Note: See this salve making video tutorial for additional information.
1. Prepare your herb-infused olive oil. Note: Follow the instructions for making herb-infused oils found in this video tutorial.
2. Using a double boiler or small pot, heat — over low heat — the herb-infused olive oil and beeswax until the wax is completely melted.
3. Remove from heat and allow the mixture to cool slightly.
4. Add the essential oils and stir until well combined.
5. Pour into a small glass mason jar — or these tins if you plan to share this salve with friends and neighbors — and allow to cool completely.
6. This rub is designed for massage application to the chest, back, soles of the feet, under the nose, or temples.
7. Store in a cool, dark place (your medicine cabinet is perfect). It should keep for at least a year. Add a bit of vitamin E and it may stay fresh for up to 5 years.
Relax and inhale deeply.
Please remember: That any time someone — especially a child — struggles to breathe, it should be considered a medical emergency and he/she should be seen by a medical professional as soon as possible.
Where Can I Get This Stuff?
-Mountain Rose Herbs…they have everything (dried herbs, essential oils, and the cute little tins) you'll need for this remedy! It's your one-stop-shop!
–The Bulk Herb Store also carries many of these ingredients if you'd like to price check.
–Purchase beeswax by clicking this link.