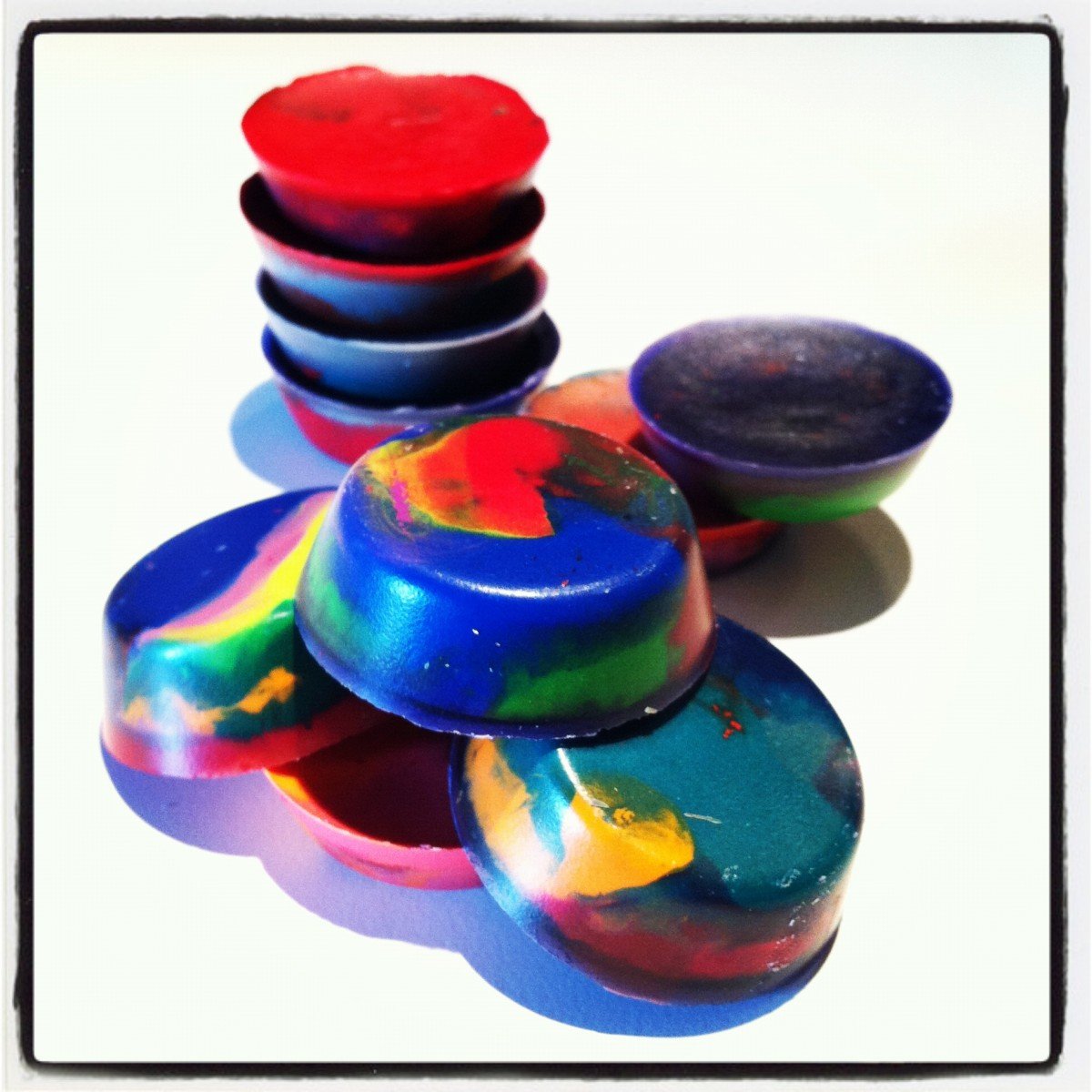 I know that Pinterest is flooded with tutorials for homemade crayons.
But I thought to myself…what's one more!?!
Today we finally re-purposed the old broken crayons and put them to good use.
And here's how we did it…
Step 1: Peel the paper off of your broken crayons.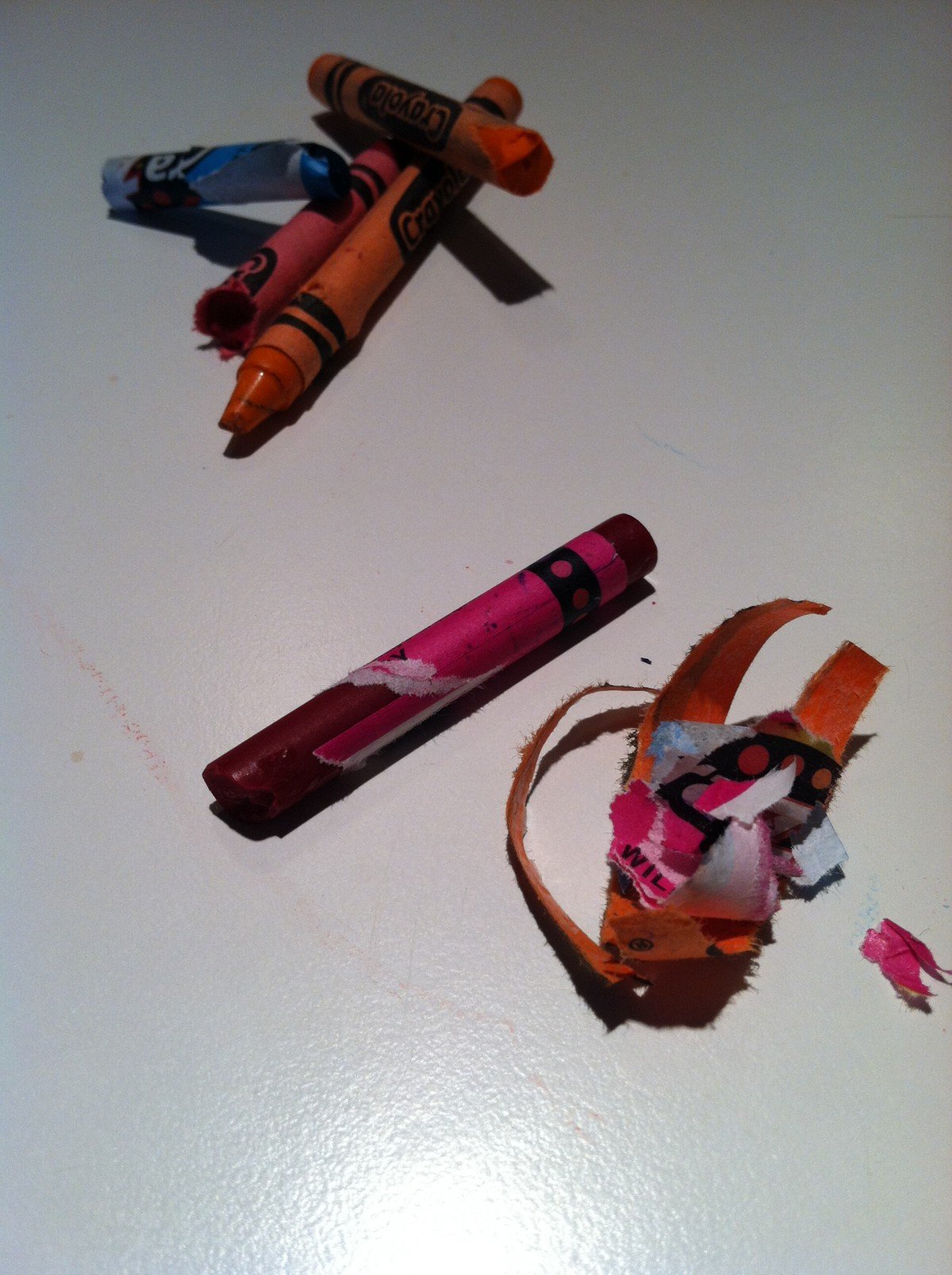 Step 2: Break the crayons into small pieces.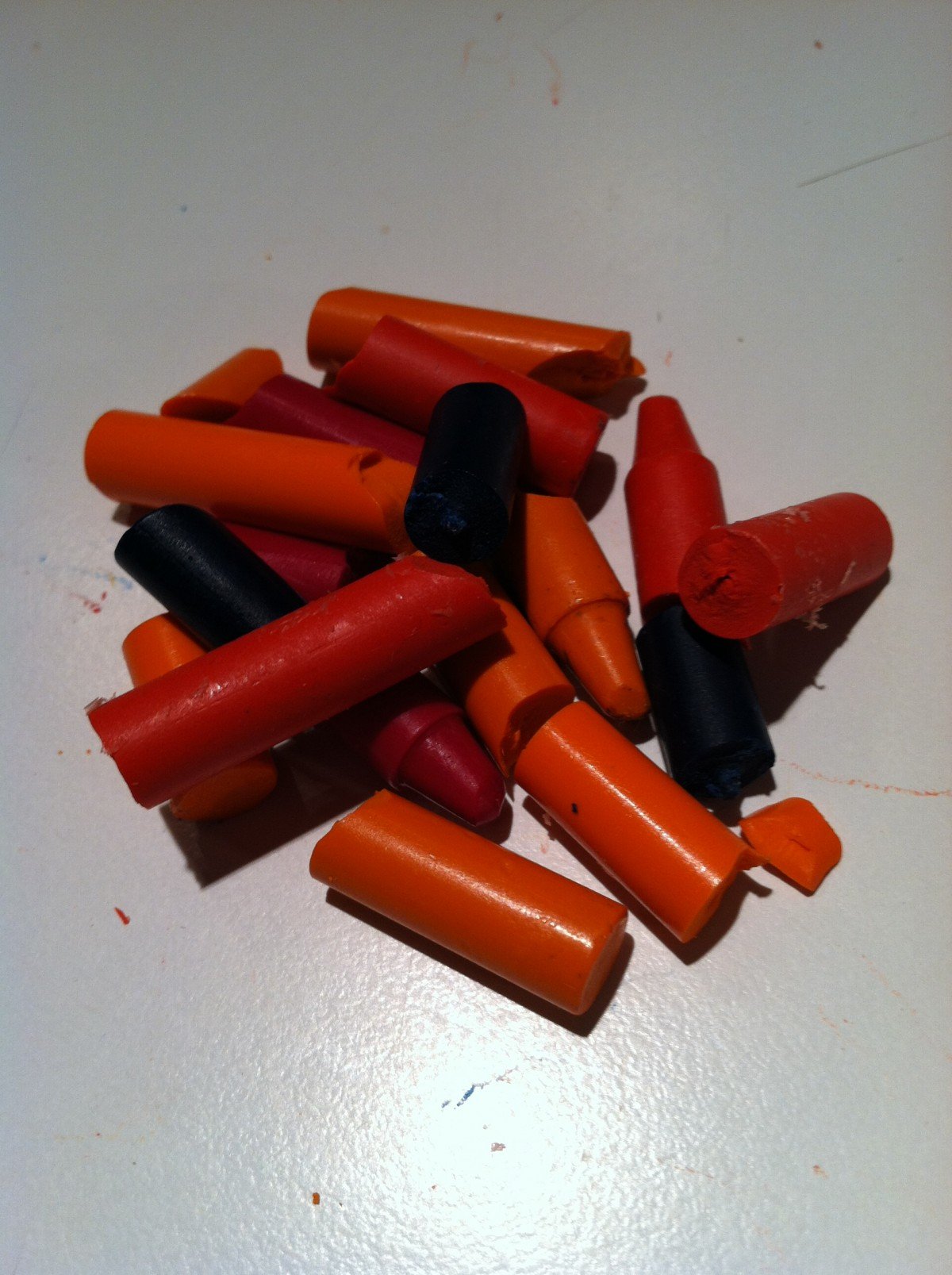 Step 3: Fill a non-stick small muffin tin full of your favorite colors.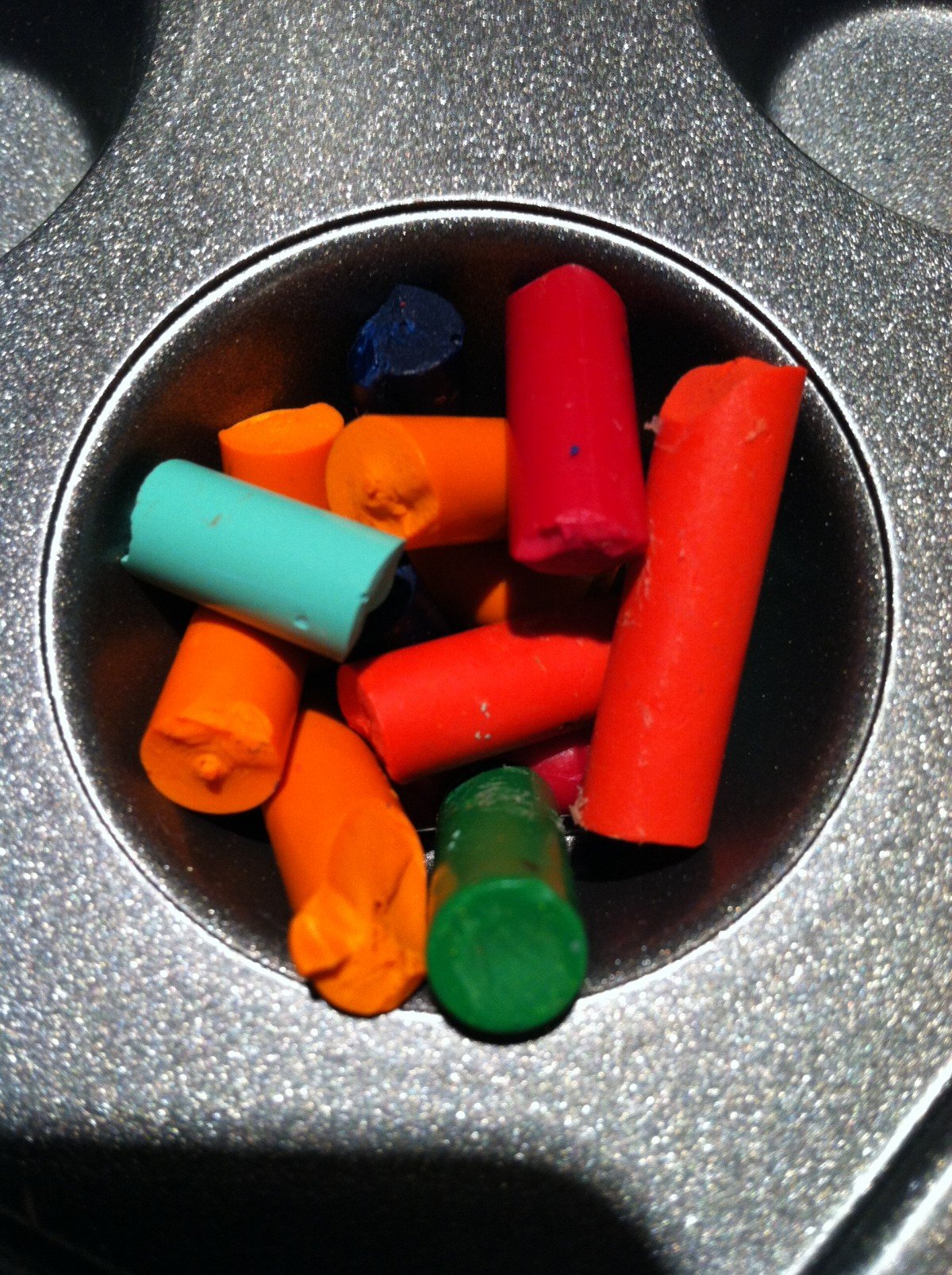 Step 4: In oven, pre-heated to 350 degrees Fahrenheit, place muffin tin filled with your broken crayons and allow to melt for approximately 8 minutes. Note: Oven temperatures and melt times may vary, be sure to monitor the melting process closely.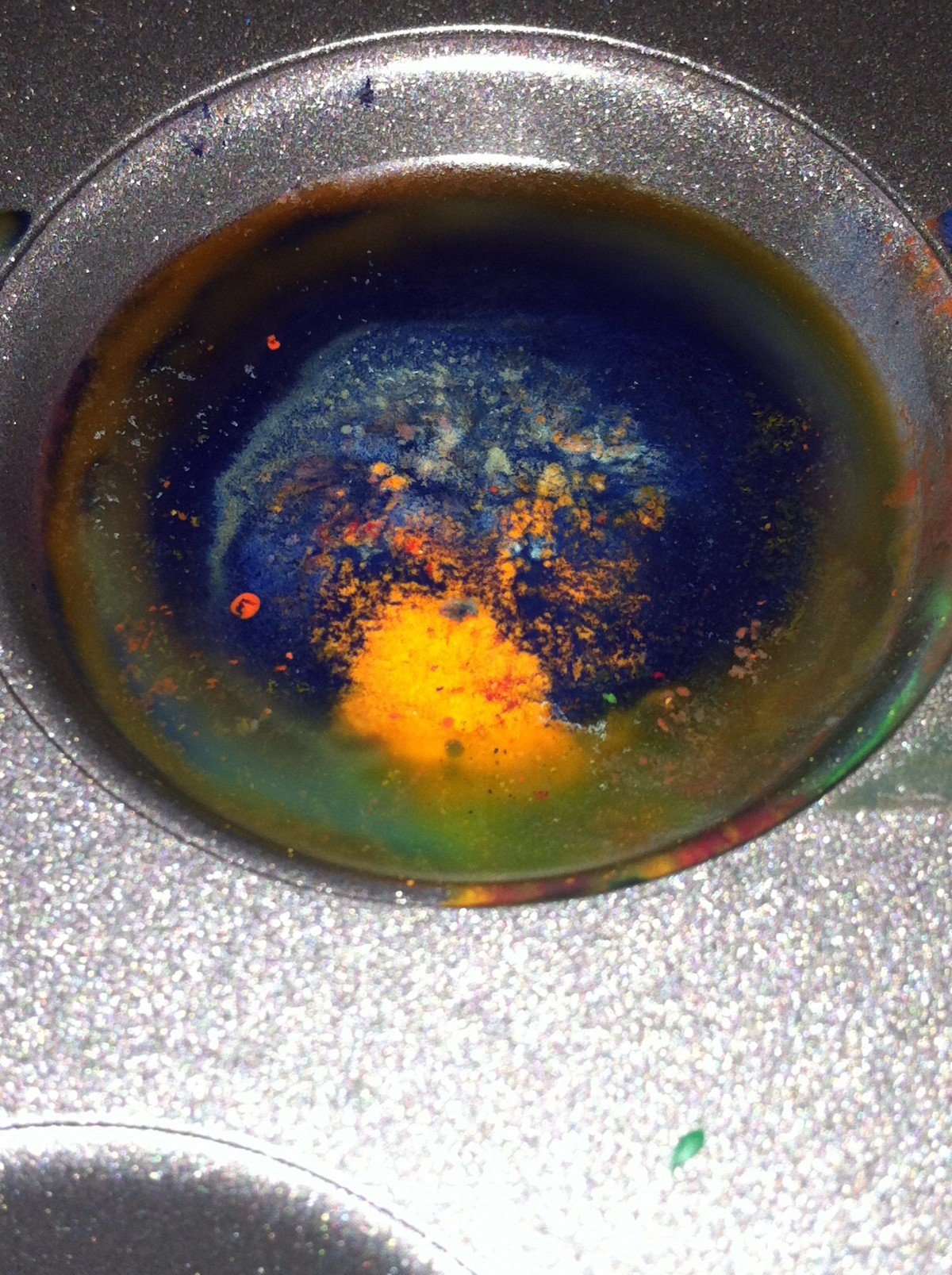 Step 5: Once melted, remove from oven and allow to cool on the counter for approximately 15-20 minutes.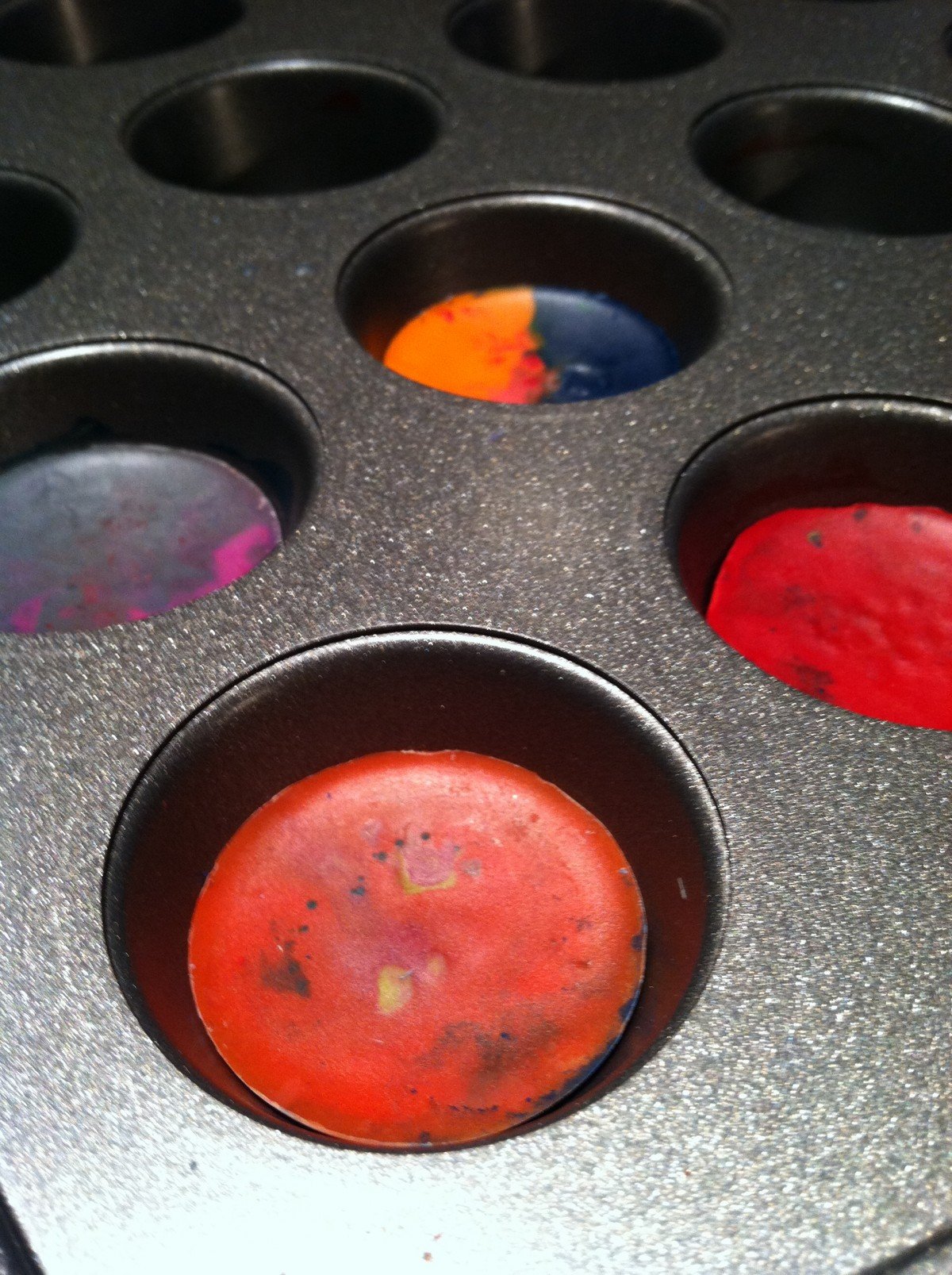 Step 6: Push gently on the edge of each crayon to release from the mold.
Step 7: Enjoy:)
Tips
-Use fun, bright colors in a variety of shapes! Click here and check out these molds and these molds for more super cute shape ideas…
-These will make wonderful Halloween Treats!
Have you made homemade crayons? How have you used/gifted them?