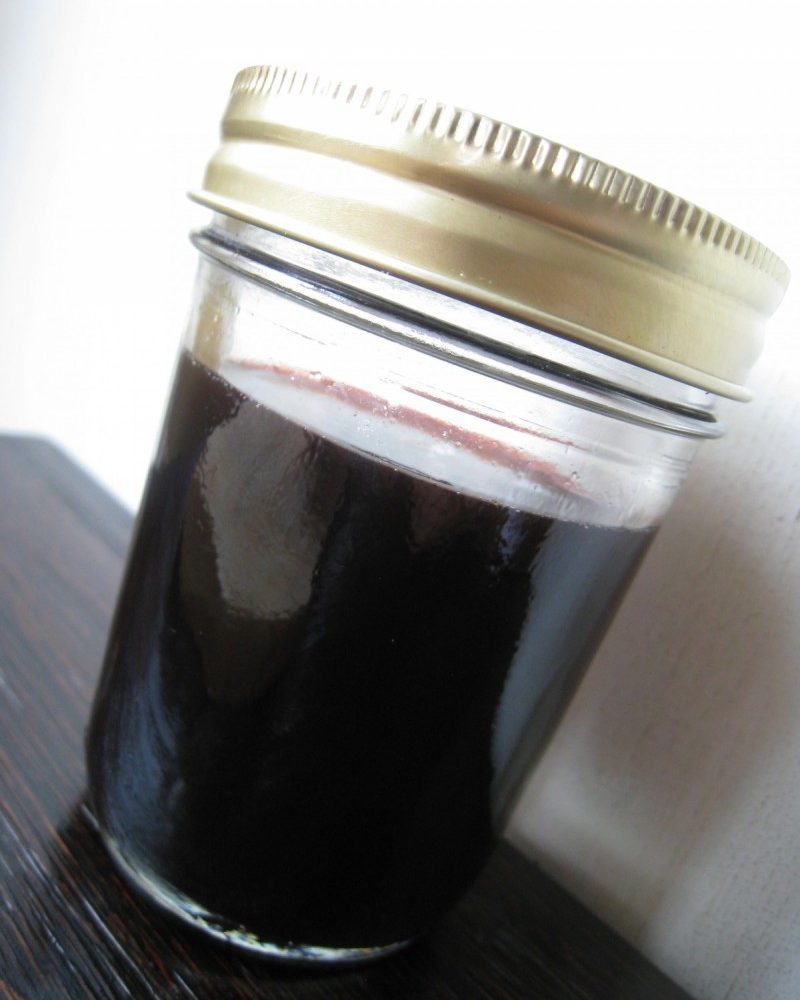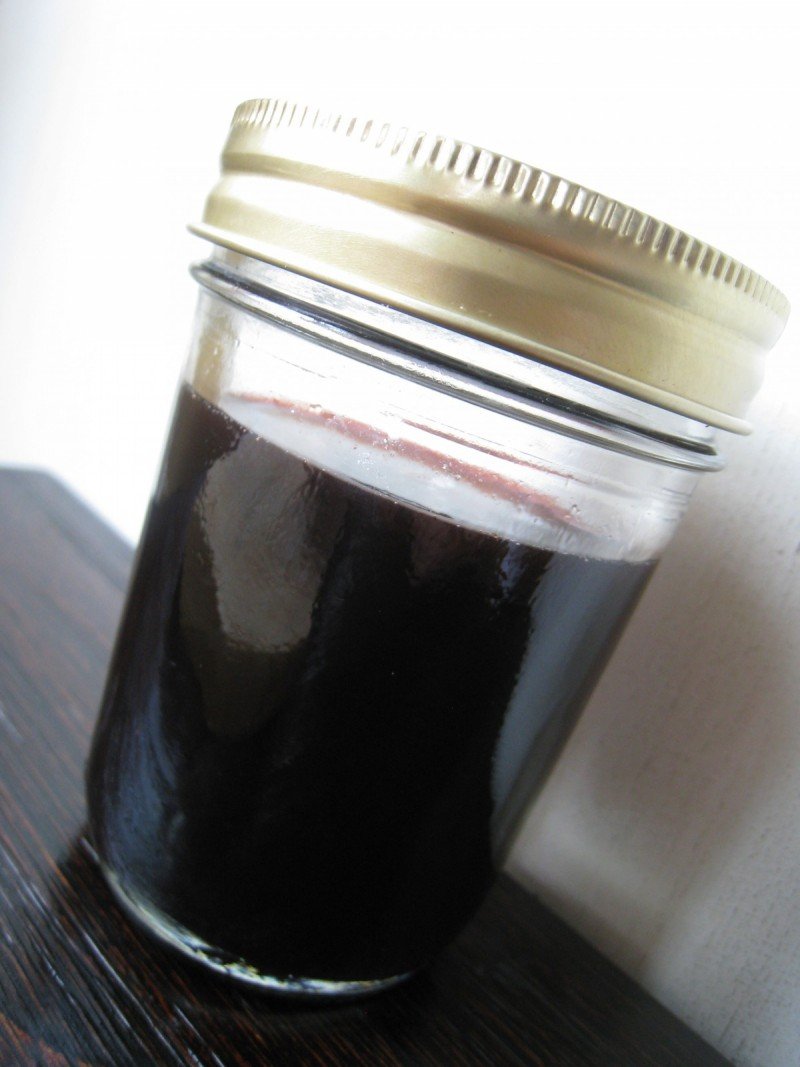 Elderberries are held in high esteem in areas all over the world.
Known for their outstanding ability to ward off and cure the common cold and/or flu virus, elderberries make some of the most frugally sustainable remedies and should be a part of your medicine chest!
I want to touch on a couple of issues concerning elderberries prior to moving on with the recipes. There are a few different types of elderberry plants that grow wild throughout North America. It is important that you never consume the red elderberries (due to poisonous toxins) and only consume the blue ones after cooking them.
Finding Elderberries
You may be one of the lucky ones to have the ability to forage for elderberries locally.
But for those of us less fortunate, you may be happy to know that the elderberry bush is relatively easy to grow. It is my first recommendation to you, for sustainability purposes, that you plant and grow this perennial on your property. It grows well in moist soils in zones 3-9 and quality seedlings can be purchased on-line from nurseries such as this one.
The next best option is to obtain high-quality dried elderberries from a reputable source. I trust and order frequently from Mountain Rose Herbs.
I want to share with you three different ways to prepare elderberries for administration.
If you were to purchase a small, four ounce bottle of elderberry tincture, you better be ready to pay approximately $10-$15! With these recipes you're looking at spending approximately $0.50 per ounce and even less if you have your own elderberry bush! This is a great way to provide for the health of your whole family, without spending tons of money!
Recipes for Elderberries
Unless otherwise stated, the brain behind these recipes and methods is attributed to Rosemary Gladstar and her amazing book Herbal Recipes for Vibrant Health.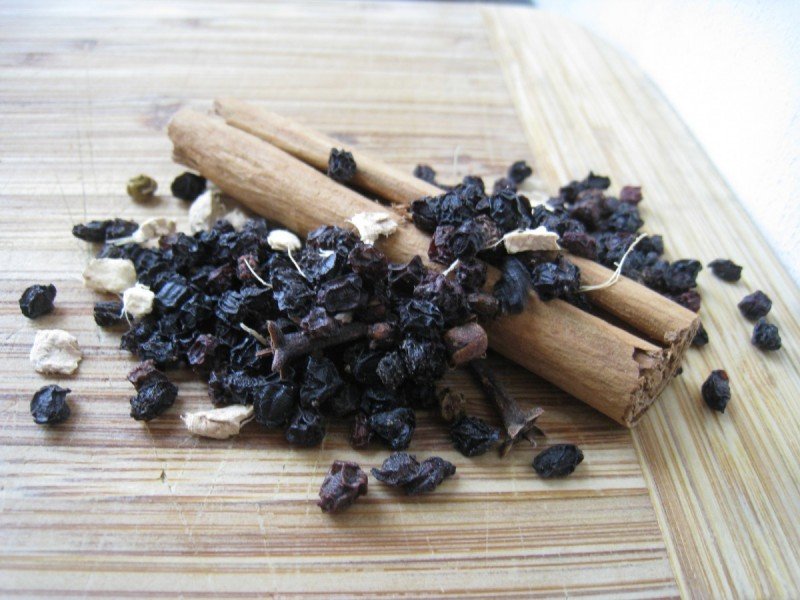 Elderberry Syrup
-1 cup of fresh or 1/2 cup of dried elderberries
-3 cups of water
-1 cup of honey
-2 tablespoons grated ginger (optional as a warming agent but not necessary for effectiveness)
-spices such as whole cloves and cinnamon are optional add-ins as well
Directions: Place berries, ginger (if using), and water in a pot. Bring to a boil, reduce heat, and then simmer over low heat for 45 minutes. Smash the berries. Then strain the mixture through a cheesecloth. Add honey. Bottle syrup and store in the refrigerator for up to 3 months.
Use: Child: Administer 1 teaspoon per day for prevention or 1 teaspoon per waking hour at the onset of cold/flu-like symptoms. Adult: Administer on same schedule, however increase dosage to 1 tablespoon.
Note: Not suitable for children under one year of age.
Elderberry Glycerin Tincture
-1 cup vegetable glycerin
-1 cup water
-1/2 pound dried elderberries
Directions: In a quart jar place the dried elderberries. Pour the glycerin and water over the berries. Place the lid on the jar and keep in a cool, dark place. Shake the jar at least twice a day for 4-6 weeks (the longer the more potent the solution). Strain the mixture using a cheesecloth. Be sure to squeeze all of the liquid out of the berries. Store in an airtight container on the pantry shelf for up to 6 months.
Use: This tincture is safe for all ages. Alcohol is left out of this recipe to be safe for pregnant mamma's and infants. For adults and children: Administer 1 teaspoon daily for prevention and up to 4 teaspoons daily at the first signs of illness.
This recipe based on this post by Nourishing Days.
Elderberry Vodka Tincture
-Dried elderberries enough to fill quart-sized jar 1/3 full or fresh berries to fill jar
-100 proof vodka
Directions: Fill quart-sized jar 1/3 full with dried elderberries (or completely full for fresh). Add enough warm water just to cover dried elderberries (this step not necessary with fresh berries). Fill jar with 100 proof vodka. Place the lid on the jar, label with date, and keep in a cool, dark place. Shake the jar at least twice a day for 3 months. Strain the mixture using a cheesecloth. Be sure to squeeze all of the liquid out of the berries. Store in an airtight container on the pantry shelf for up to 2 years.
Use: For adults and older children: Administer 1-2 tablespoons daily for prevention and up to 4 times daily at the first show of cold/flu symptoms. May be administered in a cup of hot warm, sweetened to taste for a more palatable route.
Elderberries are an easy and frugal source of immunity. My hope is this information will enable you to provide for your family in a very nourishing way.
WHY HERBS?
+Because they work gently and effectively.
+Because you can grow many yourselves, right outside your front door or even in your kitchen.
+Because it's our birthright to use the gifts of nature with respect and wisdom.
+Because up until relatively recently, at least in the western world, herbs were an integral part of taking care of ourselves.
Health doesn't come from plastic bottles. Vitality grows naturally from the way you live your life. Deep down, people already know this.
If you want to learn more about herbs as medicine and as food, and if you're just too busy to enroll in an in-person program, join the Herbal Academy of New England for a comprehensive and convenient online herbal course you can complete anywhere and anytime!
Learn what your great ancestors knew about the natural world and begin to build your own apothecary.
Start classes anytime! Click this link to learn more and register.
Note: Although this salve is nontoxic, it may cause some skin irritation. It is always the best practice to test all topical applications before use as they may cause allergic reactions. Consult with a medical professional prior to the use of this or any herbal preparation.