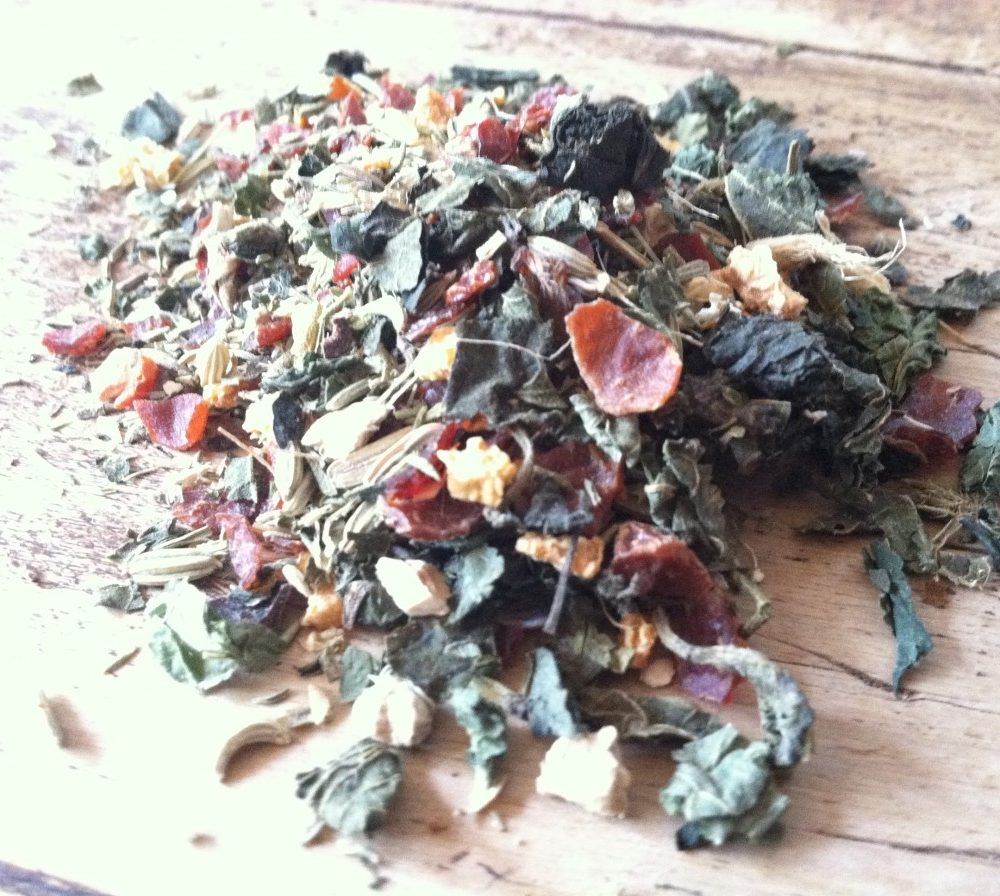 No one likes the sniffles.
I can always tell when it's time to take action against a cold…
…the scratchy throat and itchy nose are my tell-tell sign.
A few common steps we take to ward off the sniffles include:
Supplementing with an herbal tea is also another great way to keep the siffles at bay!
A Recipe for Sniffles Tea
Ingredients
-1 part ginger root
-1 part fennel seeds
-1 part rosehips
-1 part thyme
-1 part Nettles
-1 part Elderberries
-1 part orange peel
Method
1. Measure equal parts of each of the herbs listed and mix in a large bowl until well combined.
2. Grab your tea accessories, tea infusers, and/or tea pots…and be sure to drink 2-3 cups of prepared tea, as needed, daily for relief! (Note: I get all of my loose leaf tea-making supplies online from Mountain Rose Herbs.)
3. Herbal teas will keep stored in a cool, dark place for approximately 6 months.
4. New to loose leaf tea? Watch this instructional video to learn more about brewing loose leaf tea:

Where Can I Get This Stuff?
-Mountain Rose Herbs…they have everything you'll need for this remedy! It's your one-stop-shop!
–The Bulk Herb Store also carries many of these ingredients if you'd like to price check.
Now it's your turn! How do you treat the sniffles at home?