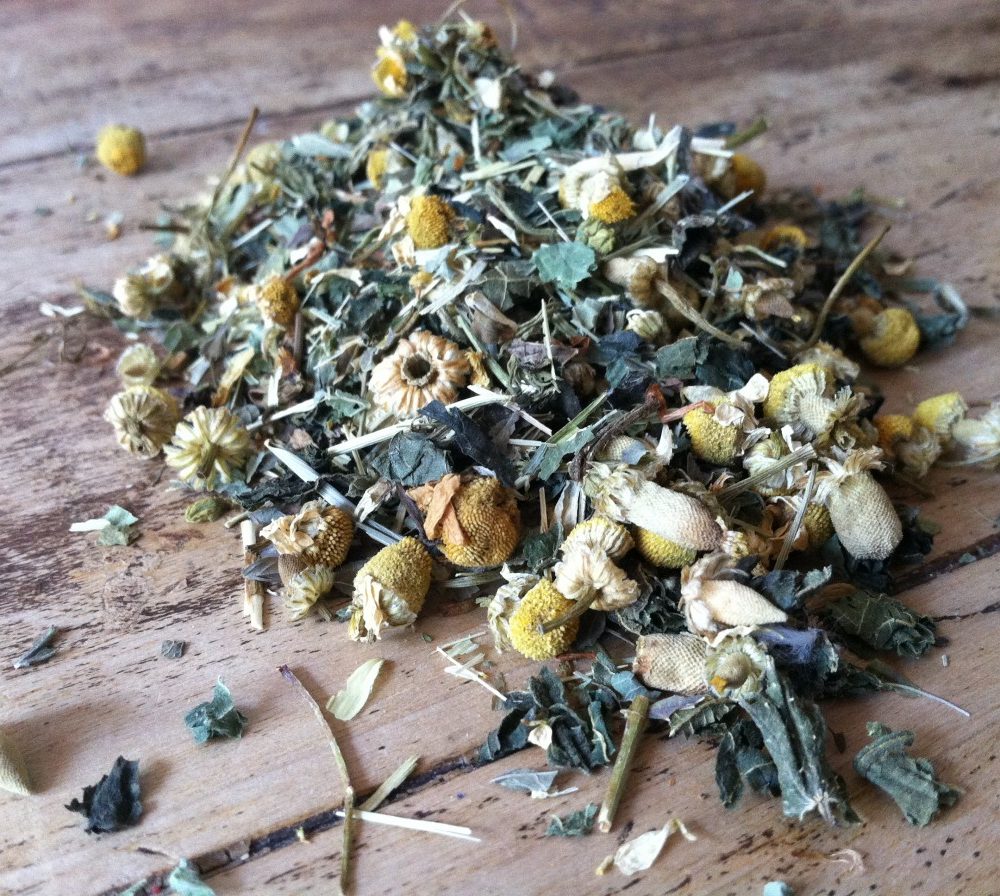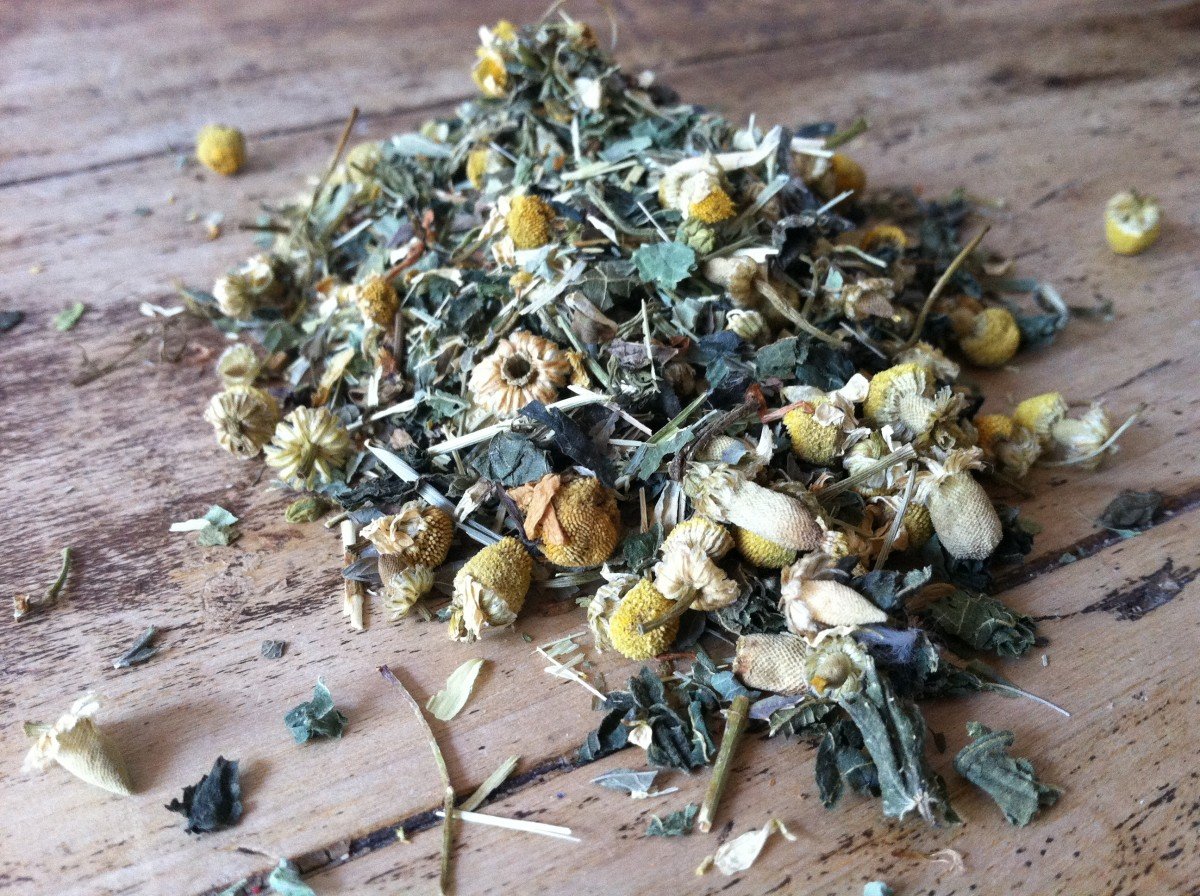 Especially during the short days of winter,
when the sun's presence is diminished,
and our various duties of the season call…
…it's easy to feel overwhelmed and become run down.
Herbs that Help Beat the Winter Blues
Whenever you sense the symptoms of an overworked, overindulged, or stressful body and mind, remember these following herbs — known for centuries because of their mood-boosting properties:
Lemon Balm — Supports the nervous system as a mild sedative and anti-depressant. Naturally treating symptoms of depression, stress, headaches, migraines, anxiety, and tension.
Eleuthero (Siberian Ginseng) Root — While working on the nervous system, in general eleuthero root is well known as a powerful adaptogen — that is an herb that helps the body properly respond to stress.
Chamomile Flowers — Chamomile has been used historically to help calm nervousness and irritability.
Oatstraw — Highly nutritious, containing many antioxidants and minerals (minerals such as Magnesium), this herb is instrumental when used in mood-enhancing herbal preparations.
St. John's Wort — Another herb that has received much attention in recent years…however, known for thousands of years prior as a sedative and anti-depressant use to treat mild to moderate depression, and anxiety.
Nettle Leaf — Nurative infusions function for many as an immune system booster, sedative, and pain reducer.
You can't help but feel your spirits lifted when consuming this blend of herbal tea!
Uplifting Herbal Tea
Ingredients
-3 parts Lemon Balm
-2 parts Chamomile Flowers
-2 parts Nettle Leaf
-2 parts Eleuthero (Siberian Ginseng) Root
-1 part St. John's wort
-1 part Oatstraw
Method
Measure the parts of each of the herbs listed and mix in a large bowl until well combined.
Grab your tea accessories, tea infusers, and/or tea pots…and brew a cup! (Note: I get all of my loose leaf tea-making supplies online from Mountain Rose Herbs.)
This herbal tea blend will keep stored in a cool, dark place for approximately 6 months. (Note: I like to store all of my teas in glass jars with tight-fitting lids.)
This tea is mild enough to use daily or as a wonderful pick-me-up during those unexpected times of need.
Where Can I Get This Stuff?
-Mountain Rose Herbs…they have everything you'll need for this remedy! It's your one-stop-shop!
–The Bulk Herb Store also carries many of these ingredients if you'd like to price check.
Happy Hippie Herbal Tea Blend
is available for purchase
in my Etsy Shop.
See the listing by clicking this link.
Now it's your turn! How do you beat the winter blues?