I know that my day-to-day schedule — working, caring for the home, cooking, cleaning, transporting children to activities, etc. — almost always leads me to feelings of fatigue and straight up exhaustion.
It's particularly worse when I'm unable to get adequate amounts of sleep at night!
And it seems as though many people in our society experience a similar level of stress from the daily routine.
The evidence is in the sales of energy-boosting supplements!
Caffeine.
Sugar-laden drinks.
High-dose vitamins.
They're all popular things people consume as a way of dealing with fatigue.
However, there are several herbs that can be easily added to our diets to help provide us with an all-natural boost of energy…without the crash!
Herbs for Energy
Primarily our energy comes from eating foods that are whole, fresh, local, and minimally processed.
Adequate sleep is also a vital component in supporting optimal energy levels.
And unlike their synthetic supplement counterparts, there are herbs — which have been used for thousands of years — that contain energy giving properties.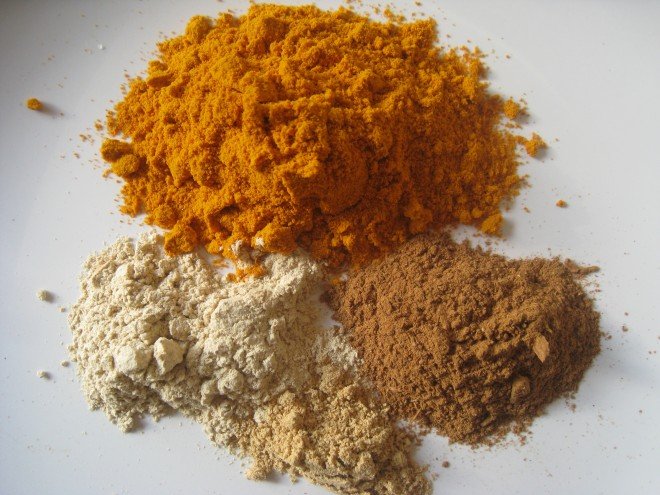 My favorite herbs used for this purpose include:
Ginger Root (Read more here…)
Turmeric Root (Read more here…)
Eleuthero Root (Read more here…)
Ashwaganda Root (Read more here…)
Licorice Root (Read more here…)
So as in typical fashion, I set out to create my own super yummy solution! And what I came up with, I call Vegan Herbal Energy Bars. These are loved by all members of the family and not to mention…they're super easy to make!
Vegan Herbal Energy Bars
Ingredients
*Please note: This is a modification from a base recipe for Chocolate Chews created by Renee of OutSideWays. All credit goes to her for that AMAZING recipe!
1/2 cup dates
3/4 cup almond meal
1/4 cup nut butter of choice
1/4 cup homemade almond milk (Note: Click here to see my recipe.)
1/2 cup cocoa, organic and fair-trade is best
1 tsp almond extract, optional
1/4 teaspoon ginger root powder
1 teaspoon turmeric root powder
2 tablespoons eleuthero root powder
1 tablespoon ashwaganda root powder
1 teaspoon licorice root powder
Directions
1. I use my Vitamix — although feel free to use a food processor if that's what you have — to mix the dates and almond meal. Note: You could use raisins, cranberries, or apricots instead of the dates. Can't find dates locally? Click here to find an online source for organic dates.
2. Add the remaining ingredients and blend until well combined. (Note: I purchase all organic and sustainably-sourced powdered herbs from Mountain Rose Herbs. Click here to find fair-trade cocoa powder.)
3. Place the mixture in some sort of storage container and begin pressing down firmly with the back of a spoon or your fingers.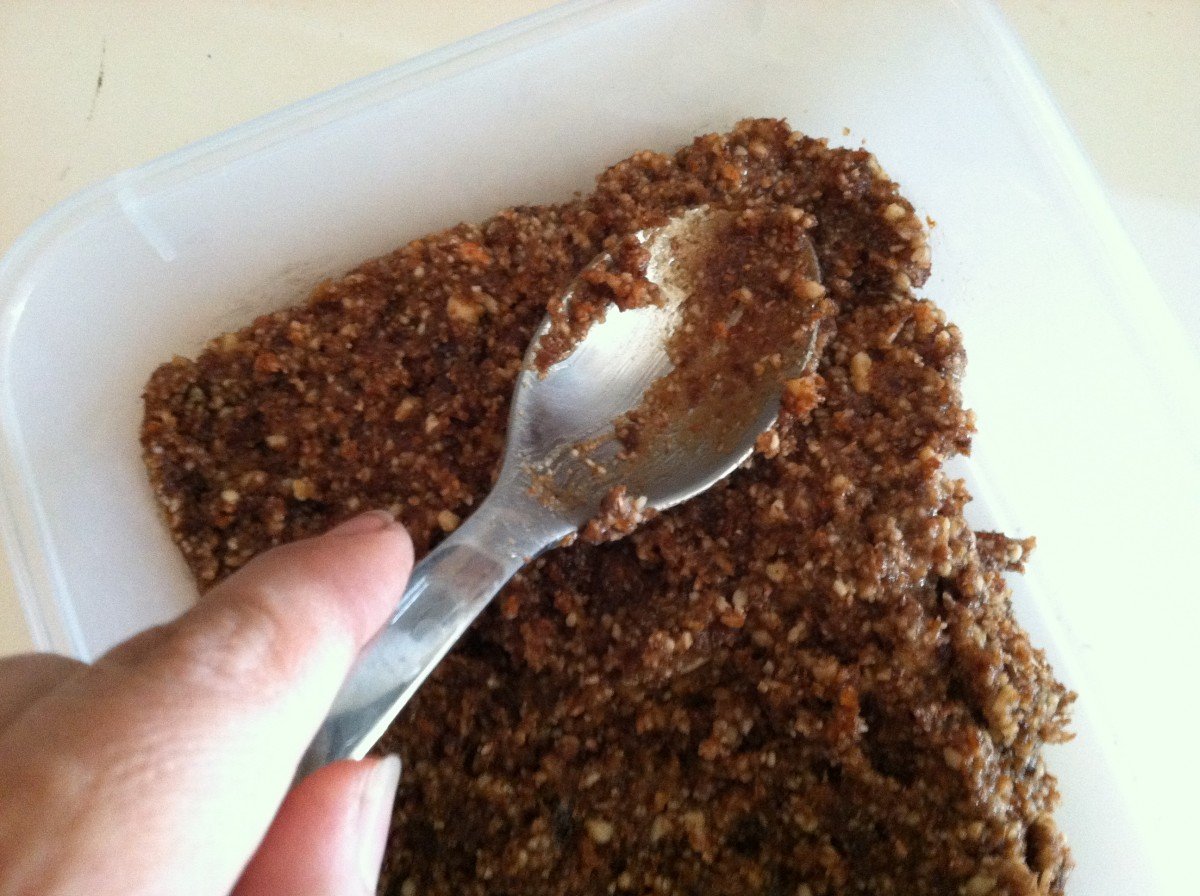 4. Refrigerate.
5. Cut into bar-sized shapes when ready to eat.
6. Should keep in the refrigerator for 7-10 days.
Learn More
Where Can I Get This Stuff?
-Mountain Rose Herbs…they carry all of the dried herbs that you'll need for this remedy!
–The Bulk Herb Store also carries many of these ingredients if you'd like to price check.
-And be sure to make your best effort to locally-source most of the other ingredients by searching LocalHarvest.org.