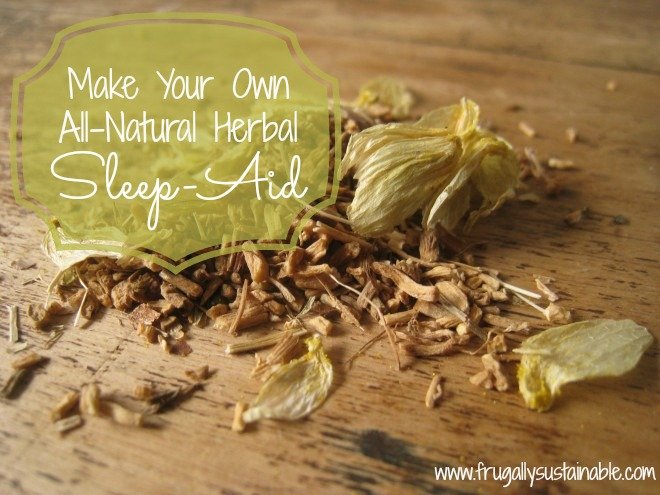 Nothing cures insomnia like the realization that it's time to get up.
-Author Unknown
I am fairly confident that most of us, at some time in our lives, have experienced trouble sleeping.
For some of us sleeplessness can come during times of transition…like when we move into a new home or travel. This type of disturbance in our sleep pattern will usually only last for a couple of nights.
Then there's the type of insomnia that carries on for a couple to three weeks and is usually caused by anxiety or stress. On the other hand, it's chronic insomnia — or poor quality of sleep occurring three or more nights a week for months at a time — which can be a real cause for concern and generally requires an investigation to uncover the root cause of the problem.
Tips to Help You Sleep
Root causes for insomnia include a variety of medical, physical and lifestyle components. And if you suffer from chronic insomnia…uncovering the root cause is a must.
But in the meantime, there are several tips you can follow that may help you sleep better. For example:
Create a bedtime routine. Note: Pat, over at Heal Thyself, had an excellent idea when she created the 10PM Bedtime Club. 
Don't nap during the day.
Remember…too much sleep can be just a damaging as too little.
Always avoid caffeine and alcohol prior to bed.
Get to bed as soon as you can before midnight. Note: Some research suggests that every hour of sleep prior to 12 am is equal to 2 hours after.
Don't eat — or drink — late in the evening.
Make sure you're getting enough Magnesium in your diet.
Exercise daily.
Create a comfortable room. (i.e. clean sheets, lighting, noise, air flow, and temperature)
Read a book, pray/meditate, or journal.
Turn your alarm clock away from your line of sight. That way you'll be less likely to keep checking the time.
Learn about the different herbs and natural remedies that will help induce a restful sleep.
Herbs that Help
Throughout time and cultures there have been several all-natural remedies created based on herbs known to help induce a restorative sleep. A common remedy has always been an herbal tea blend — one designed specifically with herbs that produce a sedative effect.
Herbs such as:
Chamomile provide soothing relief for the nervous system.
Oatstraw gives us balance.
Valerian and Hop flowers have the power to relax and induce a deep, restful sleep.
Passion flower will bring a sense of calm.
An All-Natural Sleep Aid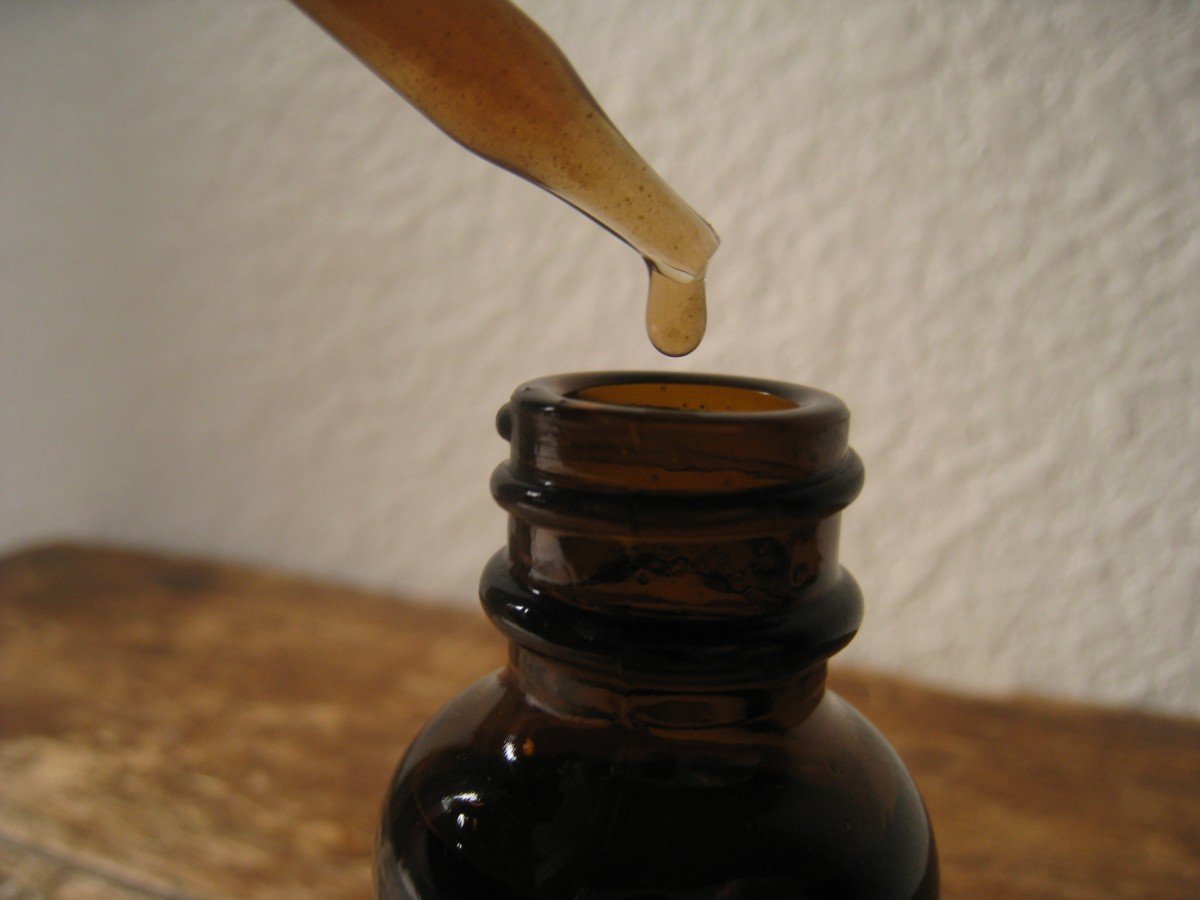 In my experience, there have been three extremely powerful natural remedies that have transformed the way I — and my family — sleep.
And those have been herbal teas, homemade herbal sleep capsules, and the most effect has been the herbal tincture.
And the secret is the Valerian.
Valerian's ability to help one sleep is literally incredible! It works directly on the nervous system and produces a deep sleep almost instantly.
Valerian:
helps to quite a restless mind
is not habit-forming
does not cause a groggy feeling…in fact you should feel completely refreshed upon waking
is effectiveness against anxiety, stress, and headaches
can be taken in the middle of the night to help you fall back to sleep quickly
improves mental function
My favorite way to use Valerian is in a tincture form…and today I want to share my recipe with you.
Sleep Like a Rock Tincture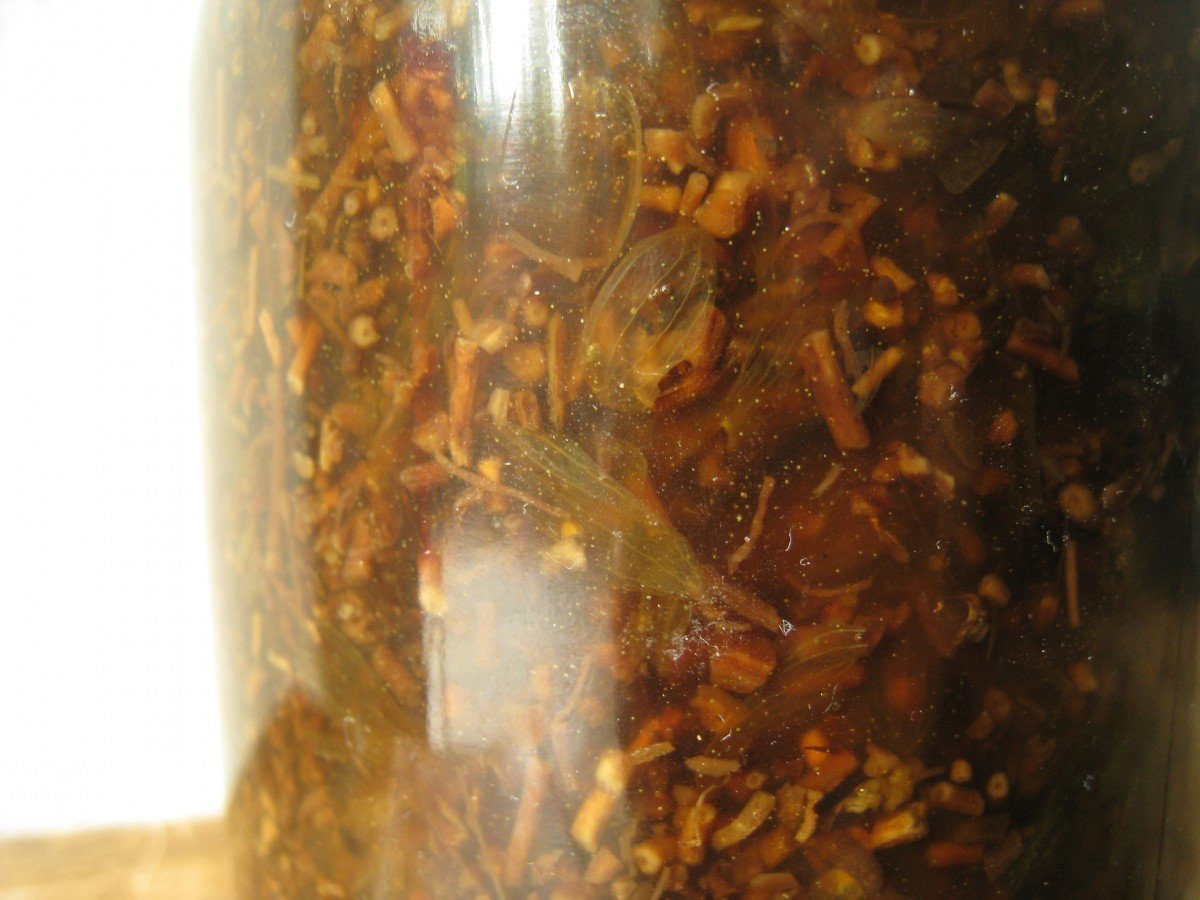 -1 quart-sized glass mason jar
-2 oz. dried Valerian root
-0.5 oz. dried Hop flowers
-a mixture of 60% vegetable glycerin and 40% pure water to cover
Method
1. Measure out the herbs using a small kitchen scale and place them in a quart-sized mason jar.
2. Fill the jar with 60% glycerin and 40% pure water, leaving 1-2 inches of head-space.
3. Close the lid to the jar tightly and place it in a warm spot for 4-6 weeks. Shake vigorously each day.
4. Strain off the plant material using a cheese cloth and/or fine mesh strainer.
5. Place liquid in a dark glass tincture bottle.
6. Take 1 or 2 dropperfuls every night 30 minutes prior to bed.
Note
-Valerian is only recommended for short-term use. However, be encouraged — it has been my experience that once the person rediscovers a healthy sleep pattern, the use of this tincture naturally decreases. And if the problem returns…a few more nights of taking the tincture again immediately helps to reestablish sleep.
-While Valerian is extremely useful for the majority of folks, there are those to which it has the reverse effect…making them restless. However, I will say that it is most definitely worth a try!
-Be warned…Valerian stinks. Everyone in my house knows when I'm straining the Valerian tincture! Although it stinks, it really has no taste. I love to administer this tincture in just a couple ounces of water.
Where to Buy this Stuff?
I purchase dried, organic Valerian root and hop flowers from a local herb shop…however, I also find great quality dried herbs online from Amazon.com and/or Mountain Rose Herbs.
But, you could always try your hand at growing it! In fact, Valerian is a beautiful plant and can easily be cultivated in most gardens. I love buying medicinal herb seeds from Horizon Herbs.
Vegetable glycerin I recommend purchasing here.
These tincture bottles are perfect!
Now it's your turn! What natural remedies have worked for you and your family in the area of sleep? Please share them with us.