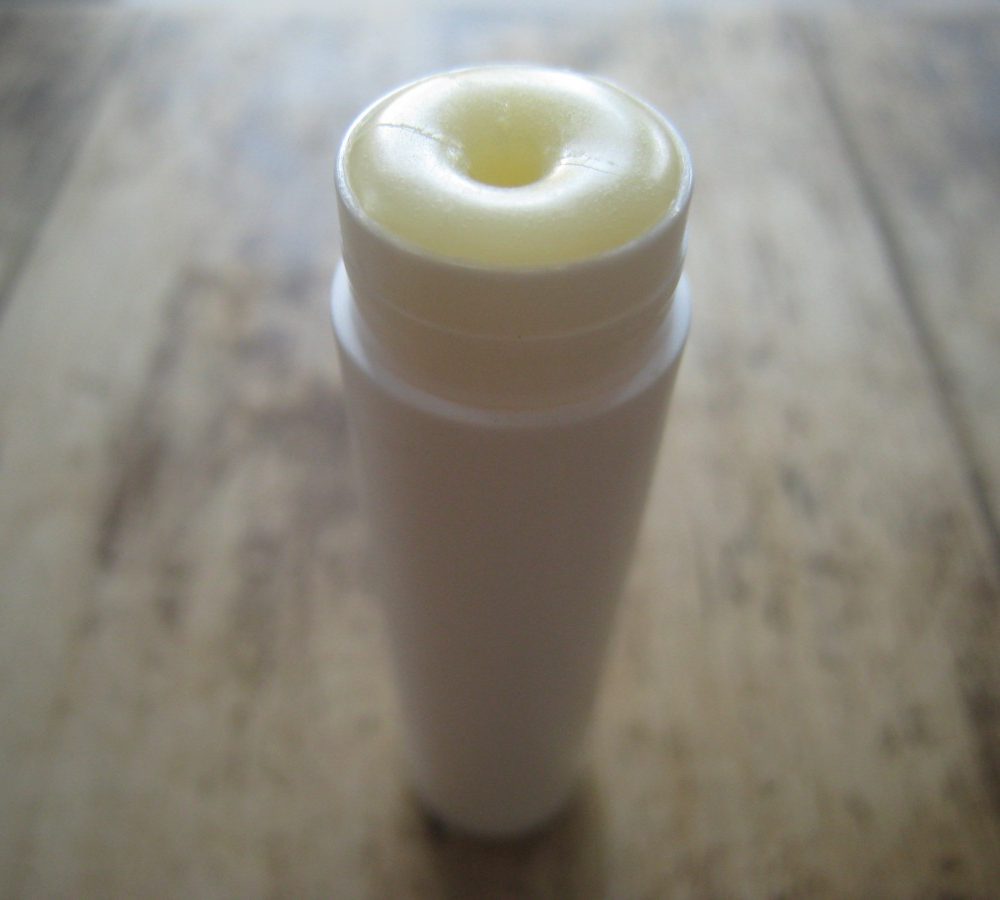 Through this blog I chronicle and share the daily happenings of my life.
So naturally, when I made the.best.lip.balm.ever. I instantly knew I wanted to give you the recipe!
I realize there are about a bazillion recipe out in Internet land for homemade lip balm — I know because I've tried several. And actually, lip balm was the first homemade body care product that I made all on my own. But homemade lip balm…
is fun, quick, and easy to make
is perfect for the beginner
makes a wonderful gift (Tip: This is perfect to give as a gift for a new teacher, a new mom, for a birthday, or just because.)
is so much better than store-bought
allows you to control the ingredients
…and I don't think we could ever have to many recipes to try!
This balm is seriously amazing. Think of applying the perfect mix of vanilla and honey to your lips! Not to mention, the deep penetrating moisture of this balm stays on your lips for hours and provides a ton of healing properties and protection from the summer sun and winds.
And here's how I made it.
Warm Vanilla and Honey Lip Balm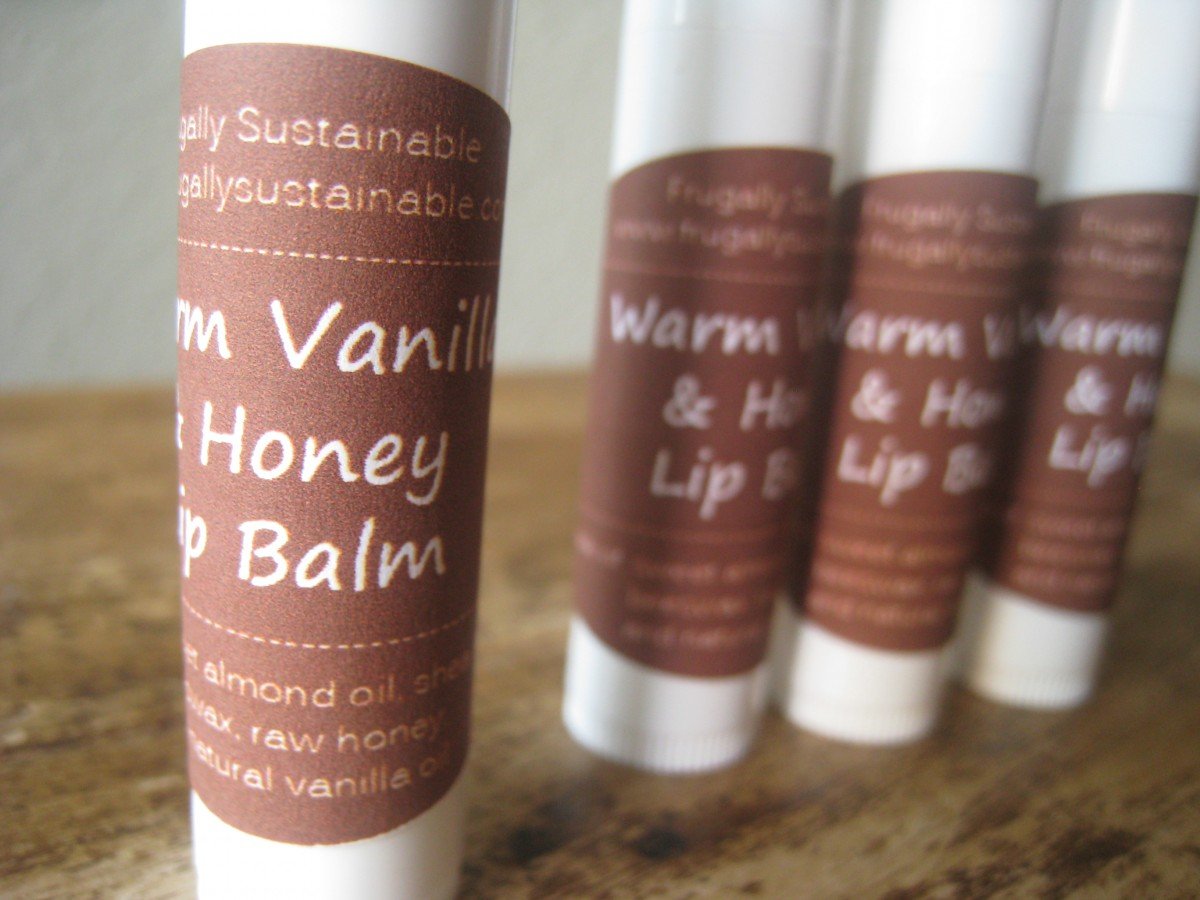 Supplies
-15-18 standard lip balm tubes or 3-1 oz tins
-a small digital kitchen scale
-small pot or double boiler
Ingredients
-1 oz. (approx. 2 tbsp.) sweet almond oil
-1 oz. (approx. 2 tbsp.) shea butter
-1/2 oz. (approx. 3 tsp.) beeswax
-1/4 oz. (approx. 1 1/2 tsp.) raw, organic honey
-1/2 teaspoon vanilla oil
Method
In a small pot — or double boiler — over low heat melt the almond oil, shea butter, and beeswax. Stir continuously until all is melted and well blended.
Remove the pot from the heat and add raw, organic honey and vanilla oil. Whisk well — this can be done my using a small whisk, fork, or with a chopstick — and attempt to distribute the honey throughout the oil. (Note: This can be rather challenging. So don't be discouraged if a bit of the honey remains un-distributed. The trick is to stir and pour.)
Pour the mixture into lip balm tubes and/or tins.
Let them cool on the counter until hard.
Cap and label.
Store as you would any other lip balm. Keep away from extreme heat.
Use within 2 years.
*This recipe will make enough to fill approximately 15-18 standard lip balm tubes or 3-1 oz. tins.
Download and Print the Recipe:Warm Vanilla and Honey Lip Balm .pdf
Download and Print the Lables: Warm Vanilla and Honey Lip Balm Labels .pdf (Note: If you are using standard lip balm tubes here are the labels that I use. You may like to purchase the Avery 6583 oval labels by clicking this link.)
Notes
-Don't have sweet almond oil…feel free to use coconut or olive. I love sweet almond oil for this recipe because it's a wonderful moisturizer for the lips!
-This recipe should keep your family stocked with lip balm for several months…saving you tons of money in the long run.
–Vanilla oil is not the same a vanilla extract. Do not use vanilla extract in this recipe.
-Consider substituting peppermint or pink grapefruit essential oils for the vanilla. Each one makes a wonderful tasting balm.
Where to Buy this Stuff?
I purchase organic sweet almond oil and shea butter from Mountain Rose Herbs.
Vanilla oil can be purchased here.
Standard lip balm tubes and tins can be found by clicking this link.
Use this link to find a local source for raw honey. Or check Farmer's Markets in your area. It can also be purchased online by clicking this link to the Bulk Herb Store.
What about you? Have you ever tried your hand at making lip balm? Share your favorite recipes with us!