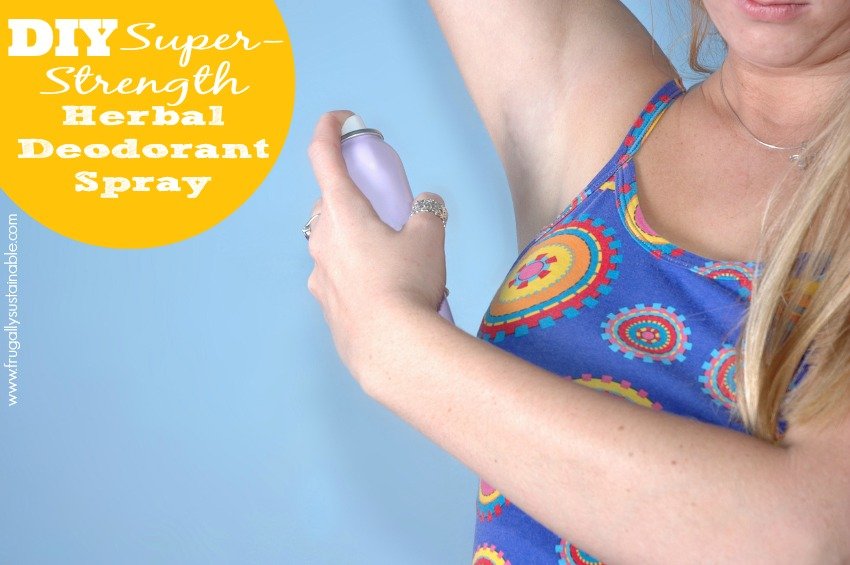 Did you know that the majority of breast cancer can be linked to the use of conventional deodorants/antiperspirants (along with many other hormonal and environment factors)?
All of the chemicals in conventional deodorants serve to kill or inhibit the growth of "bad" or undesirable bacteria that cause unwanted natural stink scent. Meanwhile, they kill the "good bacteria" too…leaving our bodies defenseless.
There are many reasons why we should be concerned about using antiperspirants and commercially prepared deodorants!
Here are just a few:
There are hidden dangers in the active ingredients of conventional deodorant (i.e. Aluminum, Parabens, Propylene glycol, Phthalates, and Triclosan). Current research shows a strong link between antiperspirants containing aluminum and breast cancer, birth defects, allergies, and hormonal imbalances. These potentially hazardous chemicals have no place in our homes and certainly no place under our arms.
Let the body do what the body will do! I believe that when we attempt to inhibit the natural functions of the body we negatively affect the rhythms created for a purpose.
Fortunately, you can make your own deodorant for almost nothing in just a few minutes, and it WORKS!
Here at the ranch we daily use one of the following deodorants…
…but now — I think — I have a new fave!!!
The ingredients used to make this Super Strength Herbal Deodorant Spray are both astringent and antimicrobial. Standing the true test of farm chores, cooking over a hot stove, and working until the wee hours of the morning.
This stuff keeps me feeling fresh all day!
And I happen to think it's AMAZING!
Super Strength Herbal Deodorant Spray
Base Ingredients
*Use local, organic ingredients whenever possible.
1 fluid ounce witch hazel (I buy mine in bulk from Mountain Rose Herbs.)
1/2 fluid ounce flower water (hydrosol), optional (I buy mine in bulk from Mountain Rose Herbs.)
1/2 fluid ounce colloidal silver (I get mine here.)
20 drops essential oils, your choice
10 drops grapefruit seed extract
Method
Add all ingredients to a 2 ounce mister bottle. Shake well. Apply to underarms as often as needed.
I love these 2 oz amber boston round glass bottle with a fine mist sprayer. They come in a pack of 6 — perfect for sharing or keeping one at home, work, or in your workout bag!
Variations
Using the "Base Ingredients" list as a guide allows you the creative freedom to use the items you have on hand to make something beautiful.
Here are a few examples of flower water (hydrosol) and essential oil combinations I love:
Patchouli + Vanilla — patchouli hydrosol, patchouli essential oils, and vanilla absolute
Lavender — lavender hydrosol and lavender essential oils
Geranium + Lime — rose hydrosol, geranium and lime essential oils
Citrus — lemon verbena hydrosol and essential oils of orange, lemongrass, and bergamot
Where Can I Get This Stuff
–Mountain Rose Herbs…they have everything you'll need by way of Bulk Herbs and Natural Products for Healthy, Natural Living! It's your one-stop-shop!
Through my studies at the Herbal Academy of New England, I am learning that health doesn't come from plastic bottles. Vitality grows naturally from the way you live your life. If you want to learn more about herbs as medicine and as food, and if you're just too busy to enroll in an in-person program, join ME and others from around the world at the Herbal Academy of New England for a comprehensive and convenient online herbal course you can complete anywhere and anytime!