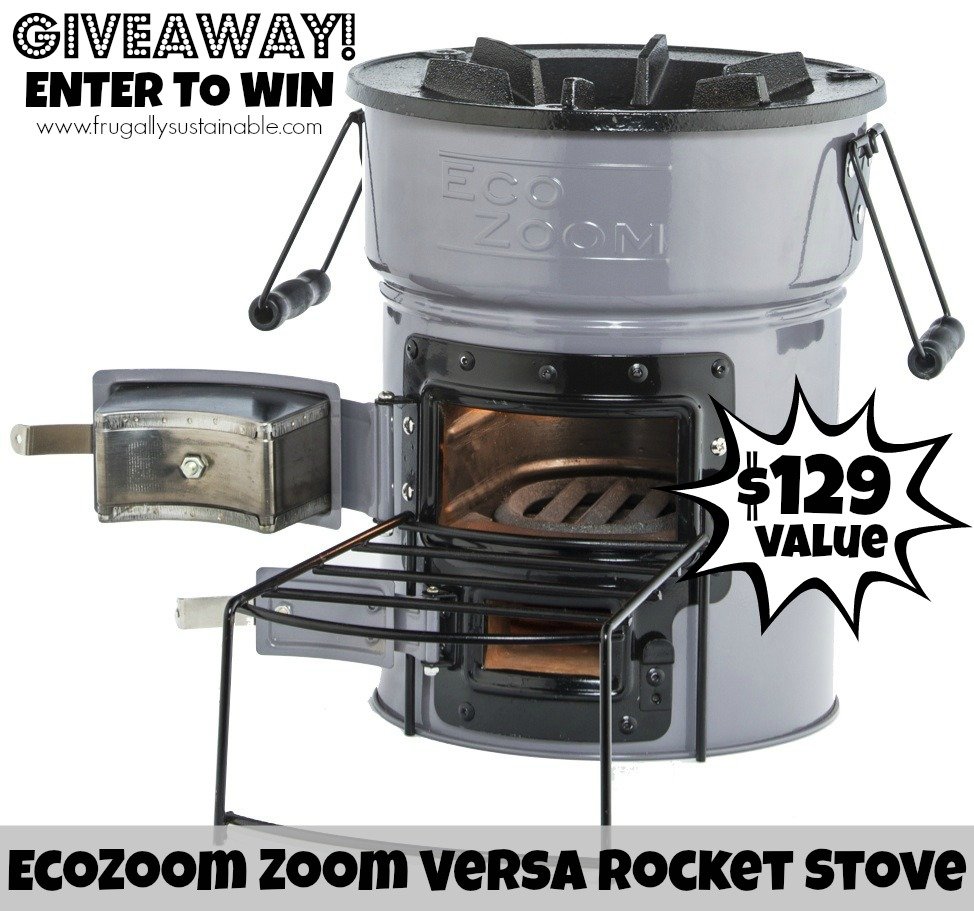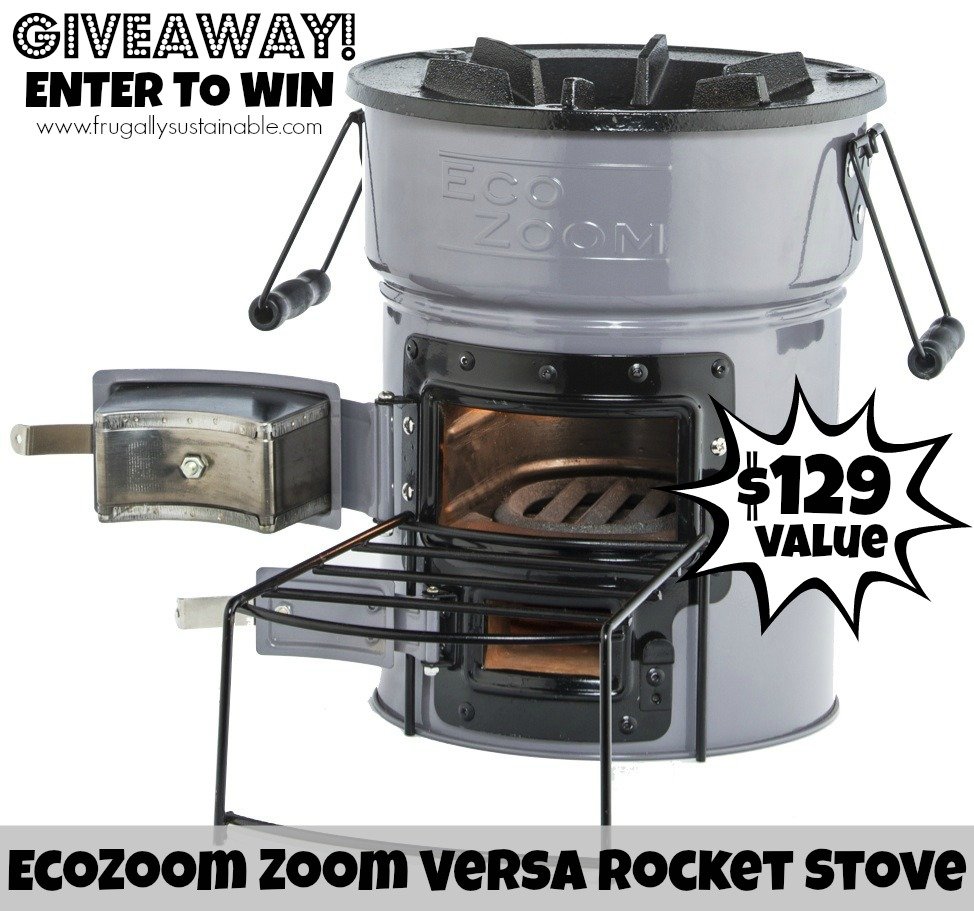 "EcoZoom rocket stoves efficiently burn wood, charcoal, or solid biomass as fuel while significantly reducing smoke output. As a result, less natural resources are needed for fuel and less dangerous smoke is inhaled by cooks. In the United States and Europe, EcoZoom rocket stoves are perfect for emergency preparedness, camping, and off-grid living."
–EcoZoomStove.com
When I was first contacted by Tom from EcoZoom about a stove review and giveaway, I considered it a blessing!
As a family, we make every effort to position ourselves toward sustainability. That includes emergency preparedness/survival measures.
Fire
Water.
Food.
Living in the Sonoran Desert, we very frequently enjoy baking and dehydrating in our solar-powered Sun Oven. Yet, one area we struggle in is fire — there's little fuel to maintain an open fire for cooking. Sure, we have a few Palo Verde and mesquite trees but they are few and far between.
Limited fuel.
This was a real concern for us.
How things have changed!
Now that we have our EcoZoom we use it often! Not out of necessity, but because it's super easy and fun! And the best part, we don't have to worry about the fire/fuel piece to our emergency preparedness plan anymore.
We're totally covered with EcoZoom!
The Zoom Versa
EcoZoom offers several different products to meet the functional and financial needs of everyone!
We received the Zoom Versa — EcoZoom's most versatile and popular rocket stove.
Here's how EcoZoom describes this product:
EcoZoom's Versa Stove can burn wood, charcoal, or dried biomass and is our most versatile cook stove. The Versa is a great option for those wanting cook fuel options while still providing the same EcoZoom durability.

The Versa is our most popular emergency preparedness model in the United States and is also great for camping.

The Zoom Versa features an abrasion resistant and durable ceramic combustion chamber with a 10 cm in diameter vertical section that forces the gases to mix with the flame, decreasing harmful emissions and adds a refractory metal liner to the inside of the combustion chamber that protects the ceramic insulation, increases the life of your stove, and improves combustion efficiency.

This stove features our new hinged combustion chamber doors enabling for an effortless conversion from wood to charcoal fuels. Both the main combustion chamber door and the damper door (bottom door) have reinforced metal frames and have hinges that serve to securely close the doors and regulate airflow.

The Zoom Versa also has a durable, reformulated 6-pronged cast iron stovetop that improves heat transfer for all pots including round bottom pots and woks.
Pros :: The Zoom Versa:
is designed to burn biomass (twigs, leaves, branches and organic materials) as well as charcoal…all that is needed to get things going is a lighter, a pocket fire-starter, or waterproof/windproof matches (these are the ones we keep in our emergency supplies kit)
reduces fuel needed by 60%
emits 70% less smoke and emissions than a three stone fire
stays cool to the touch while in use, reducing burns and preventing injury
brings 5L of water to boil in approx. 20 minutes
comes with an adjustable pot skirt which wraps around your pot to hold in the heat for FAST, hot cooking
Cons :: The Zoom Versa:
None that we could find in function. However, if you're looking for something to keep in a bug-out-bag…this isn't your stove. Because it weighs 26.75 pounds, it just wouldn't work. You'll want to keep this stove at your bug-out location or ready to use for bugging-in.
The Zoom Versa is perfect for peace of mind in case of grid-off situation, camping/hunting trips, backyard adventures, and even tailgating. Note: Its convenient carrying handles make transporting the stove a breeze.
Cooking With EcoZoom
The following materials that make for safe cookware on EcoZoom stoves include:
stainless steel
cast iron
enamel coated cast iron or steel
titanium
These are specifically a few of the pots, saucepans, Dutch ovens, and griddles we have used with our stove:
We've used the Zoom Versa to cook meals from our food storage, soups, rice, steak, vegetables…you name it! It cooks it all with ease!
I just LOVE this thing!
Note: While gloves are not a necessity for cooking with EcoZoom, I highly recommend these in particular when cast iron is your cookware of choice.
For the ULTIMATE in emergency preparedness…we have also included the LifeStraw Personal Water Filter and
Survive2thrive's 100% USDA Organic 40-day Nutrition Emergency Food Supply in our family's survival kit.
Check out this great video on cooking with EcoZoom:
How To Enter the Giveaway!
Needless to say…I am absolutely thrilled that EcoZoom has offered YOU a chance to win an EcoZoom Zoom Versa of your own (a $129 value)!
It's super easy to enter the giveaway.
Simply follow the three steps below:
1. Click on the following link:
EcoZoom Versa Rocket Stove
(Doing so will redirect you to read more about the product. After that just head back this way and complete the last two steps.)
2. Click this link to subscribe and get Frugally Sustainable tips delivered to your email fresh off the press! *In order to be eligible to win you must be subscribed at the time the winner is drawn.
3. Use the Rafflecopter widget below to enter the giveaway. *The giveaway is open to U.S. residents only.
Good luck everyone!!!
a Rafflecopter giveaway

Be sure not to miss a post, click this link to receive my free eBook and Frugally Sustainable tips by email.
DISCLOSURE: In order for me to support my knowledge-sharing/writing/blogging activities, I occasionally may receive monetary compensation for my endorsement, recommendation, testimonial and/or link to any products or services from this article. However, I only recommend products or services I have personally used myself and trust.