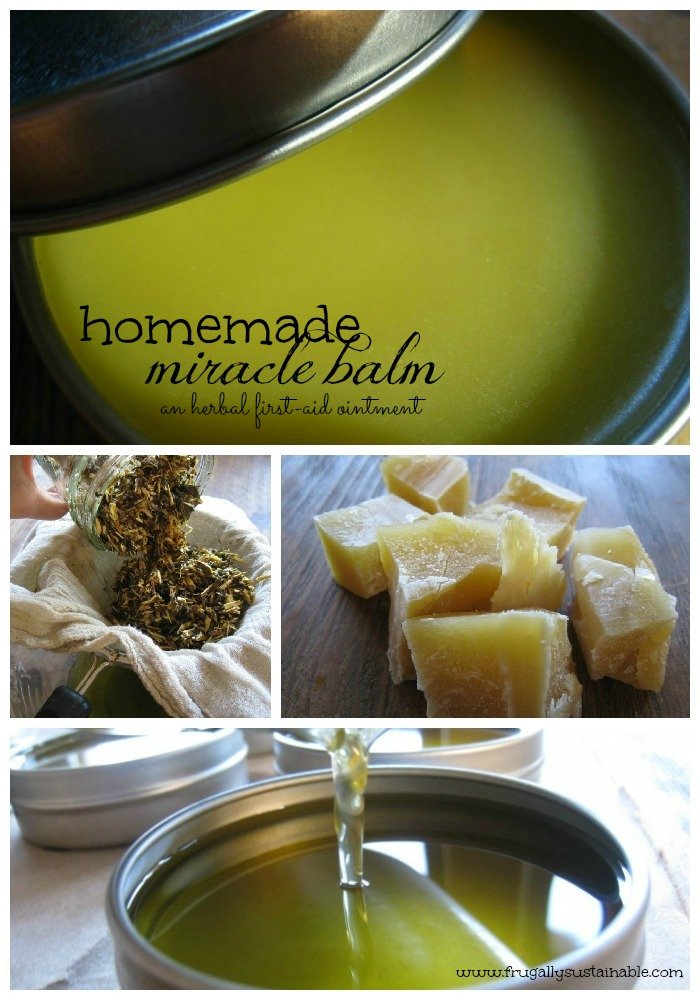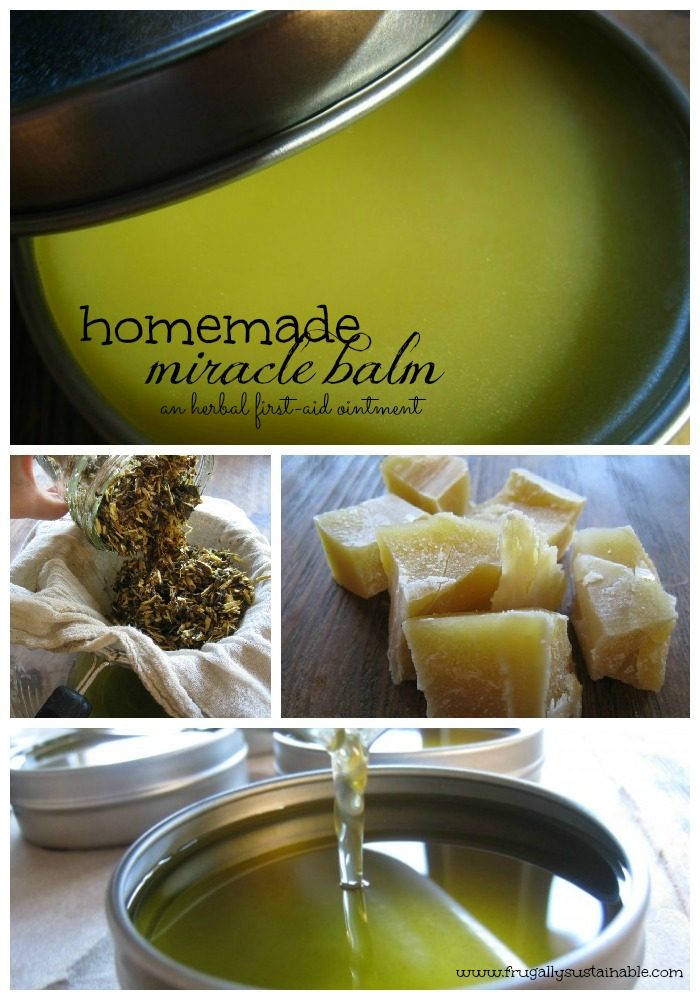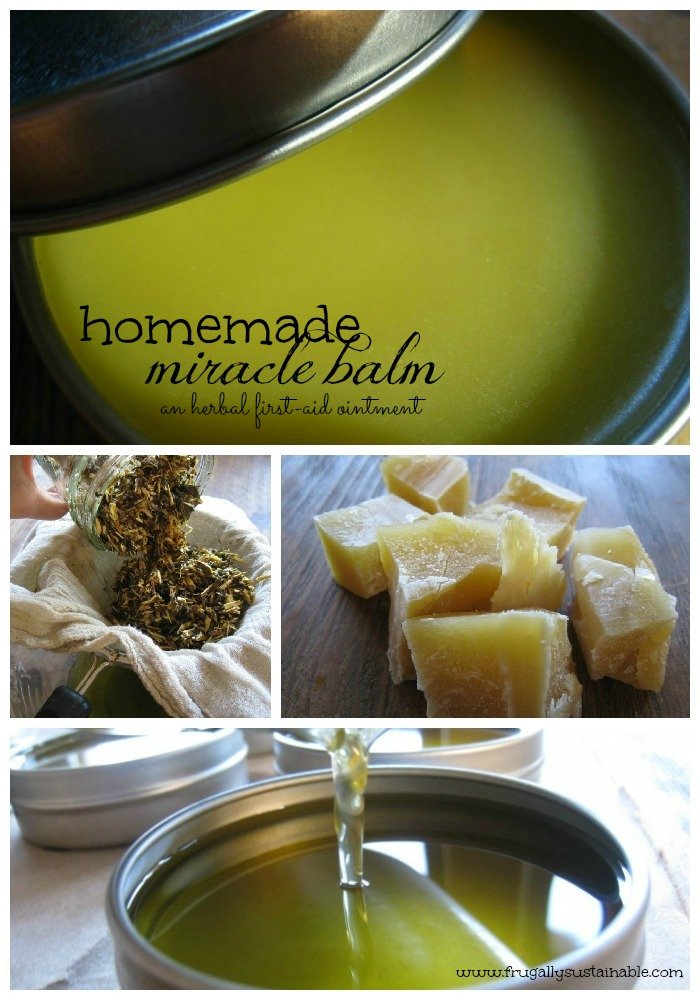 Earlier this week I shared with you a few of my favorite herbs for the Spring. Today I want to give you a recipe so we can all put those herbs into action…and build our herbal medicine chests for the coming season! This Herbal Miracle Salve is a must have for my house Spring, Summer, Fall, and Winter.
It's packed full of antimicrobial, antiviral, antibiotic, and anti-fungal goodness and I created it out of my desire to treat a broad-spectrum of skin ailments. Based on the properties of the oils and herbs used in this balm, it has the power to heal:
-eczema
-psoriasis
-topical thrush
-inflammation
-itching
-slow-healing wounds
-cuts, scraps, and bruises
-bug bites and stings
-burns
-rashes
Now if that doesn't sound like a Spring and Summer must-have, I don't know what is 🙂
Properties of the Herbs
Making this salve requires the infusion of a few herbs into good-quality olive oil.
Calendula This is one of the best herbs to use when attempting to treat ailments of the skin – such as cuts, burns, inflammation, bruises, minor open wounds, scrapes. Phytochemicals that are present in this flower work hard against bacteria, viruses, and fungi.
Plantain Plantain is an awesome plant and it's actually a common weed that grows nearly everywhere. It has incredible medicinal properties and can heal a variety of different skin issues such as: eczema, psoriasis, bee stings, insect bites, poison ivy. Learn to identify this plant in the yard and you'll never have to buy it!
St. John's Wort The "feel good" herb is often known for it's use in treating mild depression; however, when St. John's wort is used externally it is wonderful in homemade salves for the treatment of bruises, wounds, and especially good for treating sunburn.
Oregon Grape Root I love Oregon grape root! It's broad-spectrum healing properties – anti-bacterial, anti-fungal, antibiotic, and anti-viral — make it the perfect addition to this salve.
Herbal Miracle Salve: The Recipe
Ingredients
*Use organic ingredients whenever possible. I have linked to the products I use as an example.
-1 1/4 cup organic olive oil (this is the only olive oil I use in my remedies)
-0.3 ounces dried calendula flowers
-0.3 ounces dried plantain
-0.2 ounces dried St. John's wort
-0.2 ounces dried Oregon grape root
-1-2 ounces beeswax
Essential Oils, Optional
I love using essential oils that hold broad-spectrum antimicrobial properties. Generally I add to this salve essential oils of lavender, lemon, tea tree, clove, cinnamon, and/or thyme. I add them at a concentration of 5-10% the total salve. (I highly recommend the organic essential oils from Mountain Rose Herbs…check out their extensive selection of oils here.)
Method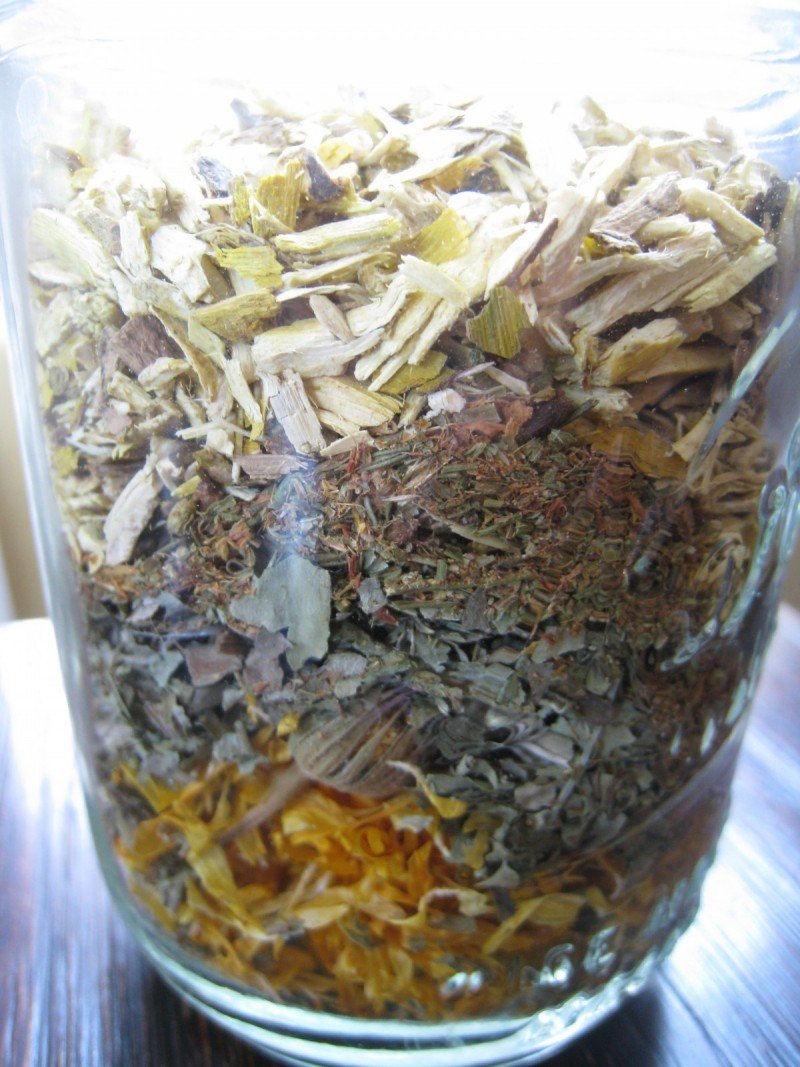 1. Weight the dried herbs using a kitchen scale.
2. Prepare the oil infusion. You can do this one of three ways:
Cold Infusion. In a glass mason jar, cover the weighed herbs with 1 ¼ cup of oil. Stir to combine, and allow oil and herb mixture to steep for 4-6 weeks.
Hot Oil Extract. In a glass mason jar, cover the herbs with 1 ¼ cup of oil. Stir to combine. Place the glass jar in a pot on the stove, or in a crock pot, filled with a few inches of water on lowest setting (Be sure to put a towel on the bottom of the pot.). Infuse the oil and herbs for 4-8 hours, a day, or up to 3 days. Note: Watch the pot and add water as it evaporates.
Alternatively. According to Rosemary Gladstar, you may also do it this way; "Place the herbs and the oil in a double boiler and bring to a low simmer. Slowly heat for 30 to 60 minutes, checking frequently to be sure the oil is not overheating."

3. Strain the oil and herb infusion through a cheesecloth. Squeezing to extract as much oil as possible. Be sure you collect at least 1 cup of herb infused oil.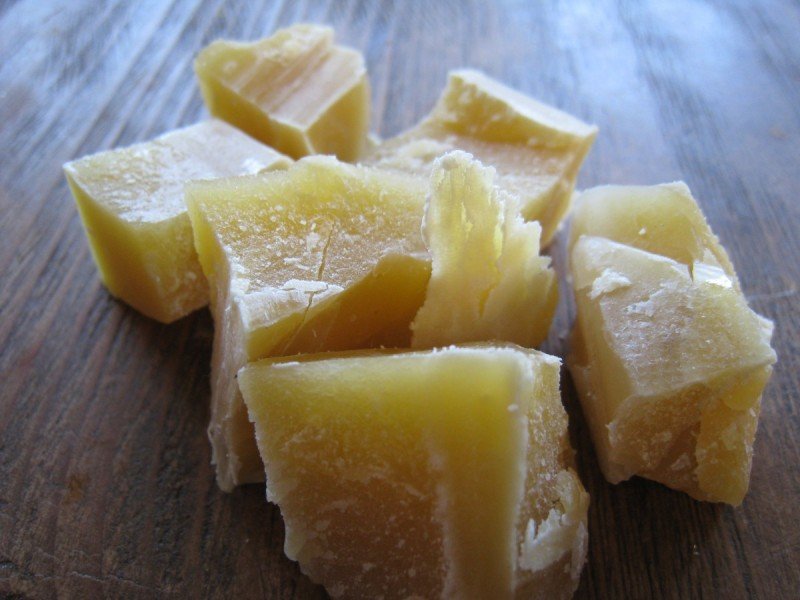 4. In a saucepan, over very low heat, melt 1-2 ounces (depending on how hard you'd like your salve) of beeswax. I suggest starting with the lesser amount of wax and adding more if needed. Note: To check if the mixture is the right consistency, because the salve hardens as it cools, Rosemary Gladstar again suggests placing a "tablespoon of the mixture in the freezer for just a minute or two. If it's soft, add more beeswax; if too hard, add more oil."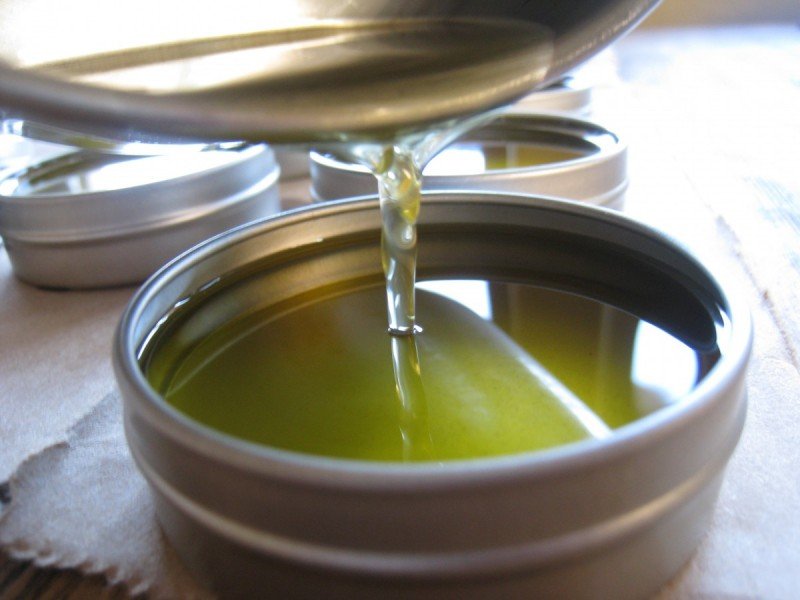 5. When the consistency is to your liking, remove saucepan from heat.
6. Once cooled slightly, add essential oils if using.
7. Pour the salve into your containers of choice (These are my favorite salve tins).
Notes
For the herbs that I can't grow myself, I love to purchase them in bulk from Mountain Rose Herbs or a local health food store. Mountain Rose Herbs is also my go to for medicinal-grade essential oils!
-Please watch my salve-making video tutorial for additional help in learning how to make medicinal salves.
-I generally do not add preservatives. Without the natural preservatives, your salve should be shelf stable up to 5 years.
-Click here to purchase beeswax or search for it locally here.
WHY HERBS?
+Because they work gently and effectively.
+Because you can grow many yourselves, right outside your front door or even in your kitchen.
+Because it's our birthright to use the gifts of nature with respect and wisdom.
+Because up until relatively recently, at least in the western world, herbs were an integral part of taking care of ourselves.
Health doesn't come from plastic bottles. Vitality grows naturally from the way you live your life. Deep down, people already know this.
If you want to learn more about herbs as medicine and as food, and if you're just too busy to enroll in an in-person program, join the Herbal Academy of New England for a comprehensive and convenient online herbal course you can complete anywhere and anytime!
Learn what your great ancestors knew about the natural world and begin to build your own apothecary.
Start classes anytime! Click this link to learn more and register.