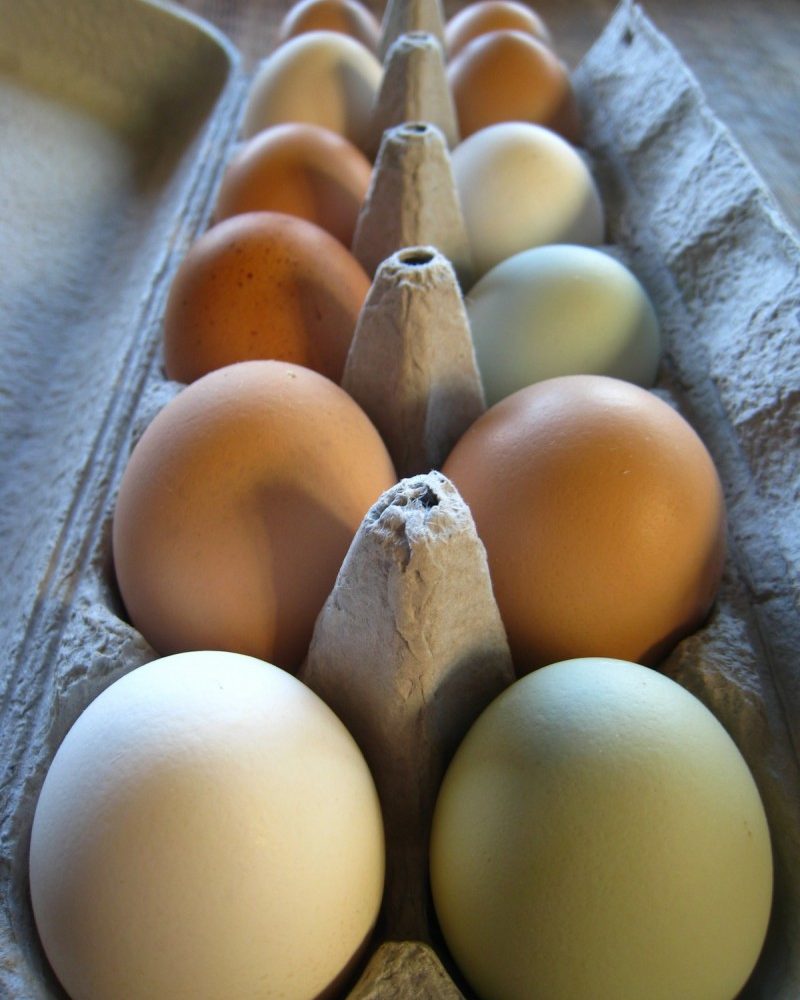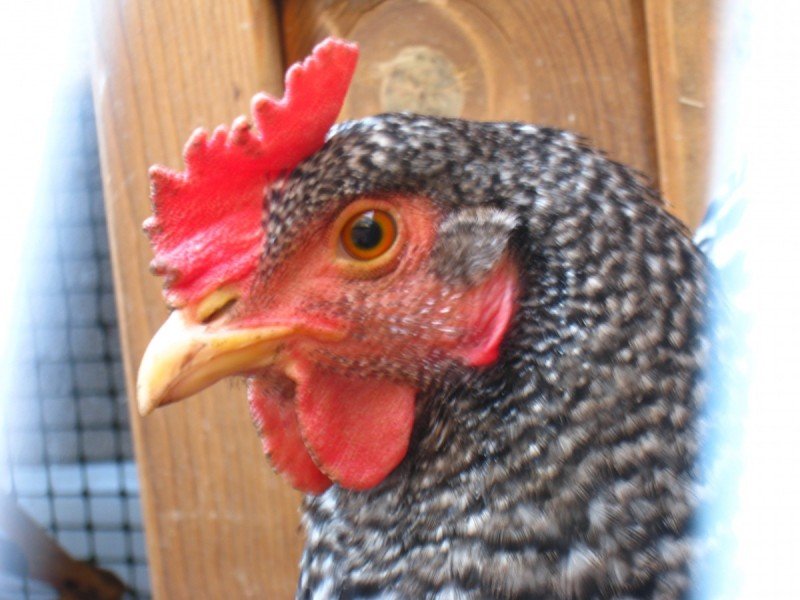 Everyone knows how passionate I am about gardening and growing-your-own — but I am equally as passionate about keeping backyard hens. Growing up, I don't think — no, I know — my parents never even considered raising chickens; therefore, everything I've learned about them has come from my own research and trial and error. Backyard hens have been a part of my life now for the past few years, and I can't imagine ever living without "the girls."
So why should you bother keeping backyard hens?
How much time do you have to read this article? 🙂 No really…in all seriousness, there are a multitude of reasons to justify keeping a small flock of backyard hens, but here are few that I have discovered:
1. The eggs. Have you seen the prices on "organic, free-range" eggs! Wow! And with the labeling regulations the way they are these days, I don't have much faith that the production methods used to raise the chickens really qualify as "free-range" in my book. Having a continuous supply of pasture, organic, free-range, and amazingly fresh eggs is enough motivation for me. There's no comparison, in taste and nutritional value, between a battery system egg and one that is home-grown.
2. Fertilizer. Chicken manure is rich in nitrogen and phosphate — two compounds necessary for superior compost — and it will produce a garden like you've never seen!
3. For my children. Raising animals is something we value as a family. Not only does it teach our children discipline and responsibility, but collecting the eggs each morning helps them make the connection between food and how it's produced.
4. Insect and weed control. Allowing the hens in the yard — and in the garden when I'm there to monitor them — helps improve their diet and decrease the pests that are out to get my veggies.
5. For the love. Early in the morning, when the first sounds are heard coming from the coop and I make my way to open their doors, I love to sit and watch them forage around. They are beautiful and interesting creatures! 
Where should I start?
From a recent question that I posted to the wall of my Facebook page — asking if you kept hens — I realize that many of you are happy and seasoned chicken owners. On the other hand, there are many of you who are interested and learning.
 No matter if you live in the city or in a small town, be sure to check your zoning regulations and verify that chickens are allowed.
 Determine how many chickens you will need in order to meet your family's nutritional needs. Most hens will lay approximately 250-300 eggs per year. Therefore, 4-6 hens should provide plenty of eggs for an average family.
Look to purchase day-old chicks or pullets (the term used when referring to a female chicken who has yet to start laying) locally at a hardware or livestock store. You can also talk to farmer's at your local market to learn of breeders in your area. You can also order fancier birds online from places like My Pet Chicken, Cackle Hatchery, or McMurray Hatchery.
If you live in an urban or suburban area — and you are interested in raising chickens — you understand the plethora of consumer "must haves" targeted at us. Things like super cool $300 plastic coops and $10 bottles of egg-wash. (Trust me I am not knockin' you if you have these items, I'm trying to illustrate a point.) All of this causes me to ask myself…If I need all of these things then where are the savings in raising my own chickens? I myself have been through the gamut of products, spent tons of money unnecessarily, and have come out on the other side wiser. Read more here…
Housing is a major consideration when starting on your journey to raising backyard hens. A good rule of thumb is 1 hen per 4 square feet. Although, the more the better. Healthy hens are generally a result of less stress and free space to range.
When designing your coop, you should plan on including at least one nesting box per 4 hens. They love materials such as straw, hay, or shredded paper as bedding and putting the boxes in a dark place in the coop — away from the majority of traffic — provides the comfort they need for excellent egg production.
Chickens need to be fed a diet rich in grass, insects, worms, and organic feed. Allowing the hens to free-range will create great foraging abilities, but you must also remain fully aware of how your chicken feed is grown and prepared — ensuring that it is GMO-free. I look at feeding my chickens like I do feeding my family…'cause in the end, they do. You could always look into making your own feed.
You do not need to keep a rooster in order for your hens to lay eggs…they do that part all on their own.
Be sure to clean out the coop once a week. A general cleaning should do just fine. Remember, most chicken diseases are caused from the stress of overcrowding. If your "girls" are allowed adequate time in the yard, well watered and fed, you should be blessed with happy and health birds. Read more here for more information about herbs for chicken health.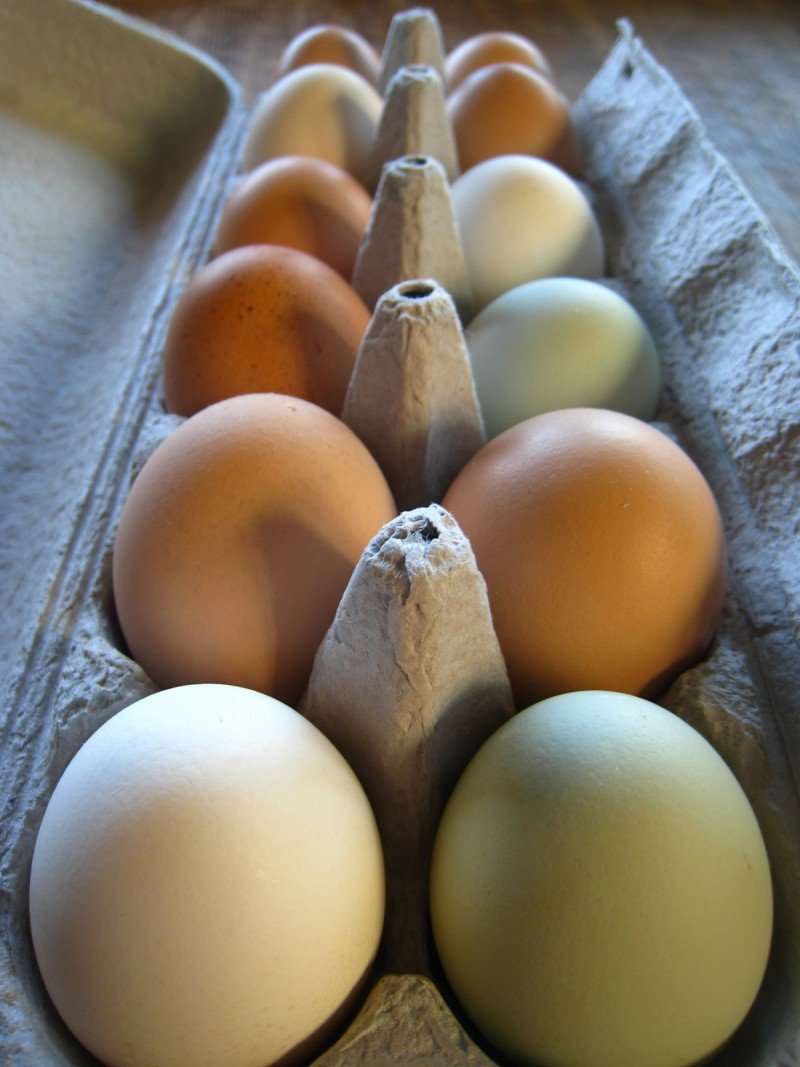 What if keeping hens isn't an option for me?
One of the many disadvantages to our socitey's hyper-urbanization is the lack of land available for gardening and raising animals to a large portion of the population. Before finding a way to keep our 3 hens, we had a friend who lived close by on an acreage and she willing allowed us to keep a few chickens on her property. Together we shared the cost, chores, and eggs! It was an great experience.
But if keeping hens just isn't an option, make every effort to seek out locally produced eggs on small farms — farms that you can go and visit to inspect, for yourself, the production methods. Check out Local Harvest and search for "eggs" to find a farmer near you!
Now it's your turn! Do you raise hens in your backyard? Share some of your tips for keeping them?