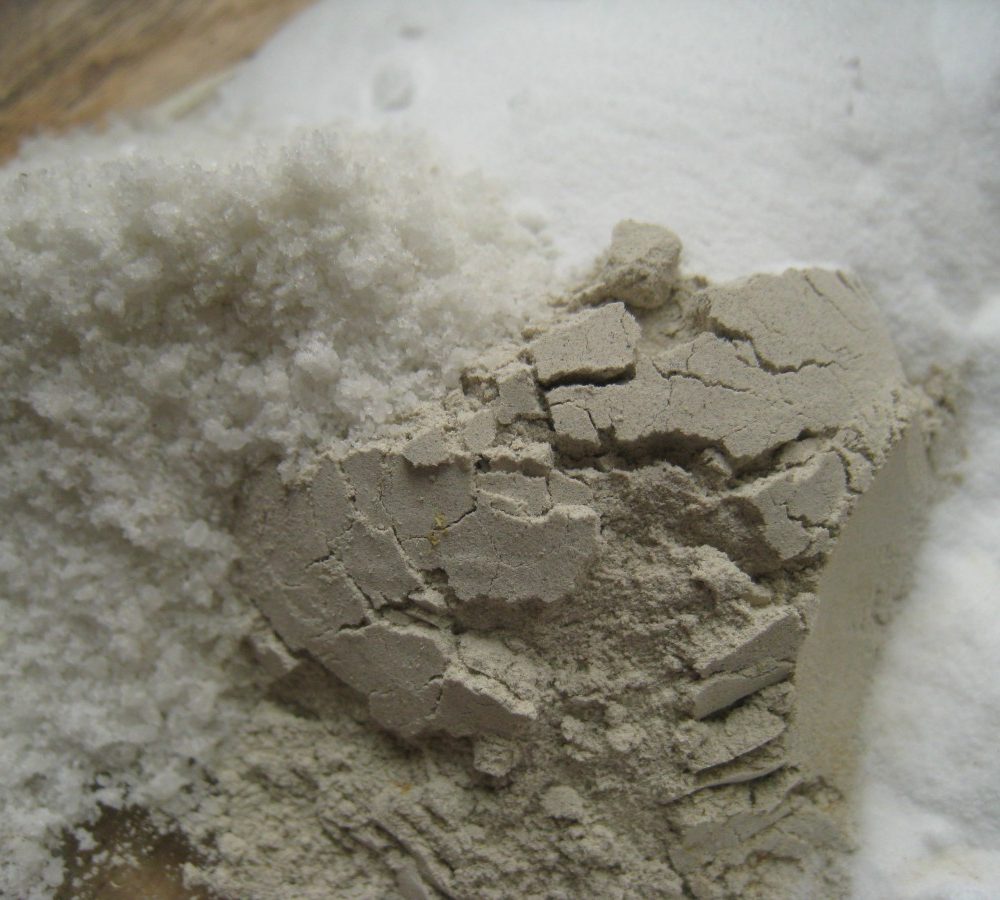 Being the outdoorsy type of family that we are…we go through quite a bit of bug repellent.
Nevertheless, we always end up with some type of bite or rash.
One of the most common remedies for these types of ailments is calamine lotion. Calamine seems to be the go-to for those suffering from poison ivy and mosquito bites to chicken pox and eczema.
So here's a homemade recipe that you can make with just a few ingredients that produces a look-a-like Calamine lotion. Well…it's not exactly "look-a-like" — it's more grey than pink — but I tell ya, it works wonders on any skin condition that causes an itchy irritation!
Homemade Calamine Lotion
Ingredients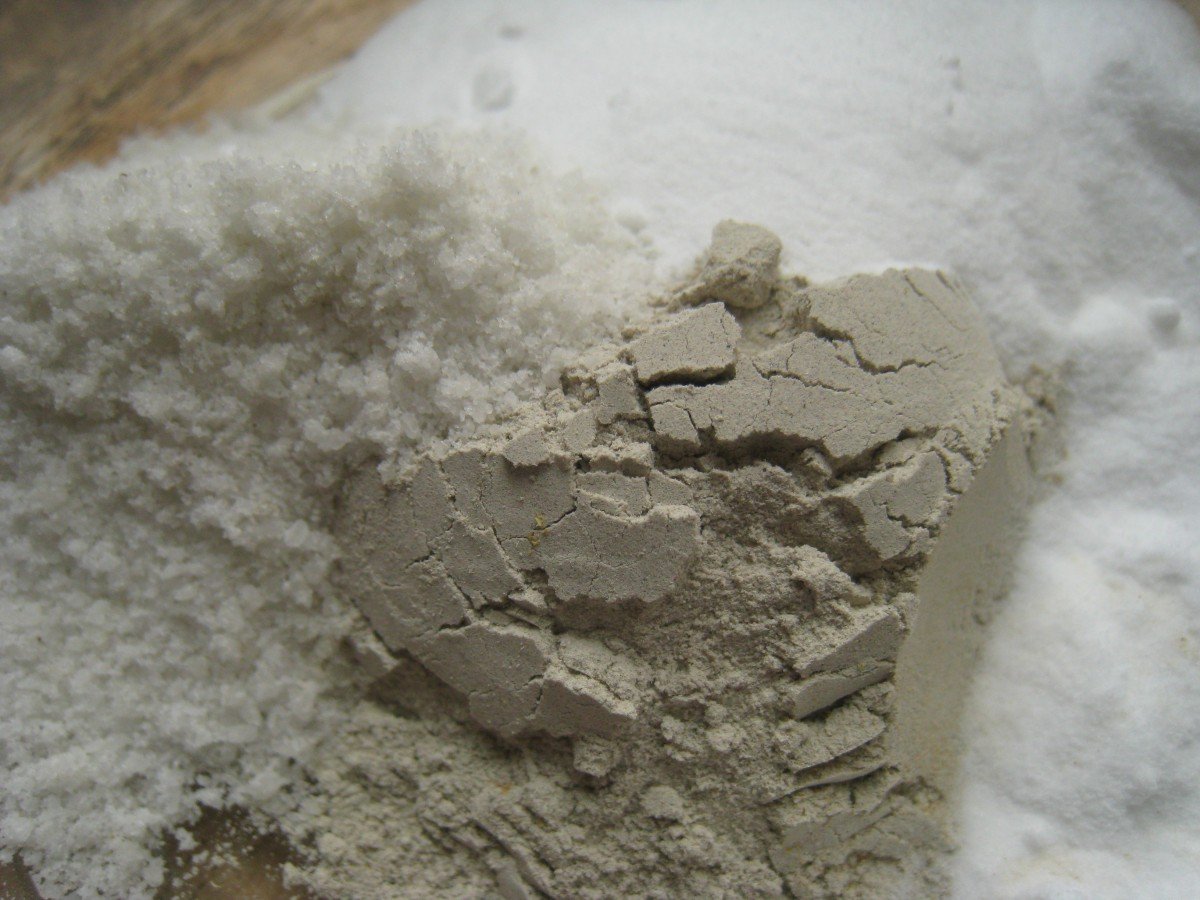 -1 tablespoon sea salt
-1 tablespoon baking soda
-1 tablespoon bentonite clay
-15 drops essential oils (use one or a combination of lavender, geranium, chamomile, yarrow, peppermint, and tea tree)
-enough water to form a paste
Method
1. In a small glass or ceramic bowl, combine all of the dry ingredients.
2. Slowly mix in the water until a smooth paste forms, then add the essential oils.
3. Use as you would calamine lotion and apply directly to affected area.
Note: Because of the water content, I'd estimate this lotion to keep refrigerated for 3-5 days. Your best bet is to keep a small glass jar of the dry ingredients pre-mixed, spoon a small amount into your hand, and make a paste with the liquids as needed. Similar to how one would use this Herbal Healing Clay…
simple.non-toxic.homemade.goodness.
Looking for ingredients? Mountain Rose Herbs carries the sea salt, bentonite clay, and essential oils you will need.
Ever tried to make your own lotion before?