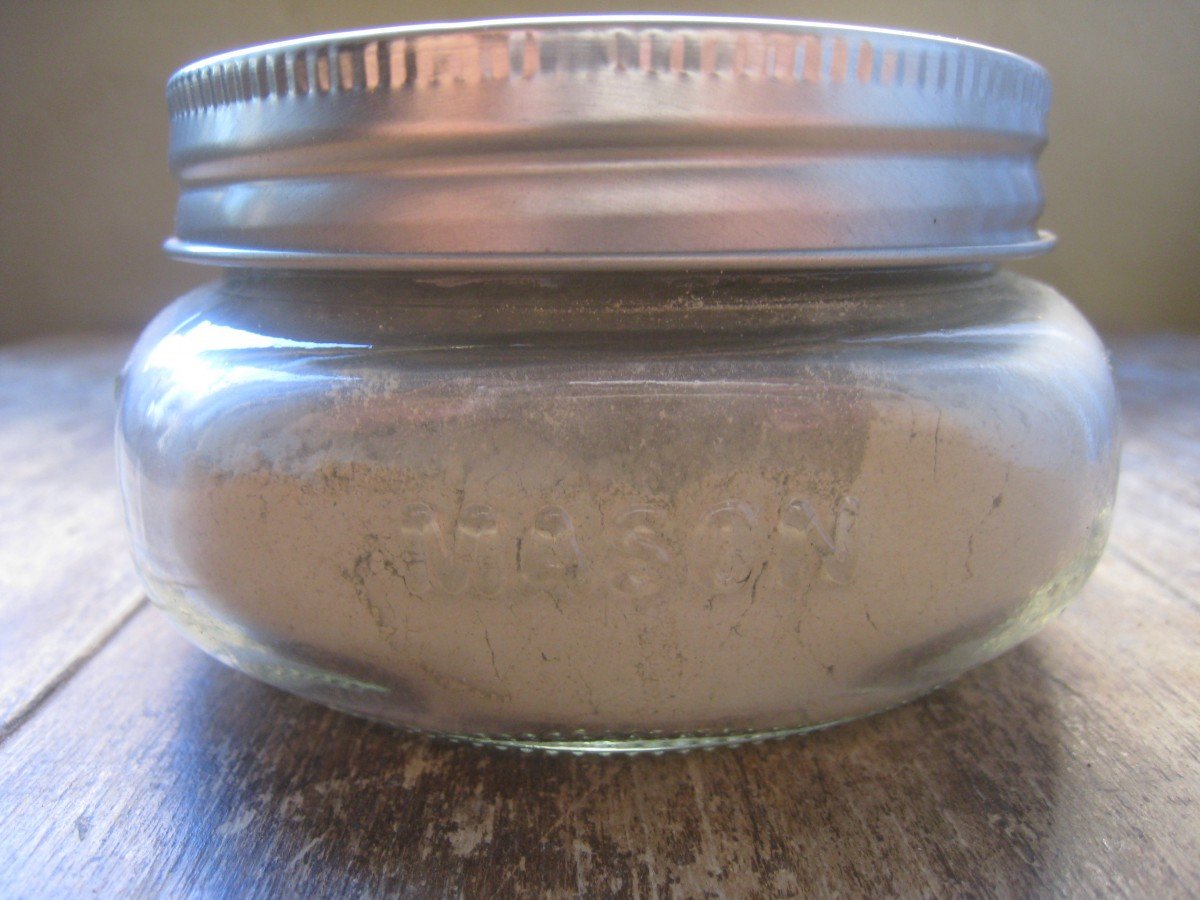 The benefits of clay have been understated for decades. However, use of medicinal clay goes all the way back to prehistoric, ancient times. Green clay in particular is extremely rich in minerals and it is a superb healing agent. Due to it's absorbent properties, green clay has the ability to clean and detoxify the skin.
As a soothing, healing paste for cuts, scrapes, sprains, insect bites, minor burns, and pimples, green clay mixed with powdered herbs can be made into a poultice and applied directly to the affected area. The healing clay works in these afflictions by drawing out the infection.
Herbal Healing Clay
Gather the Ingredients
-1/2 cup green clay
-1/8 cup organic goldenseal root powder, or Oregon grape root powder
-1/8 cup aloe vera powder
-1/8 cup comfrey root powder
Method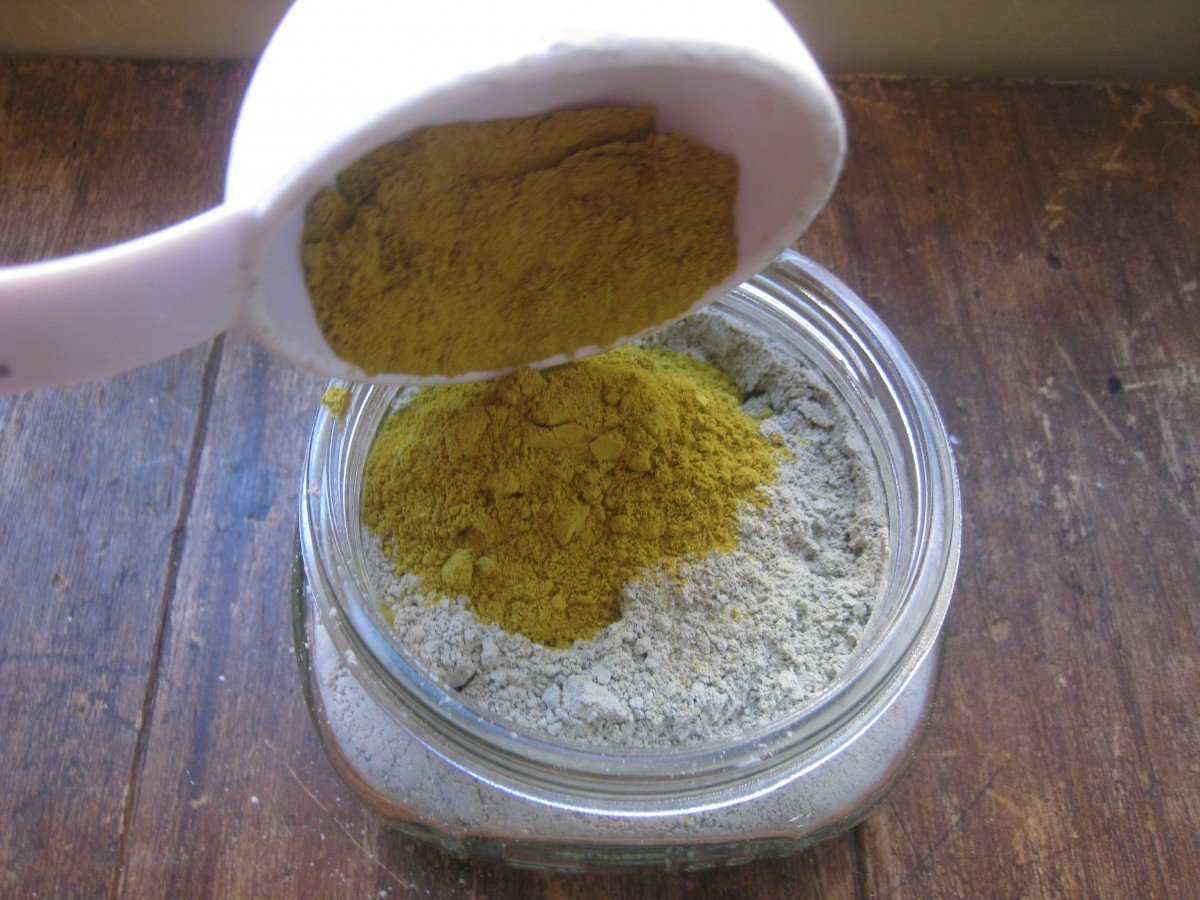 1. Measure and add all ingredients into a glass jar.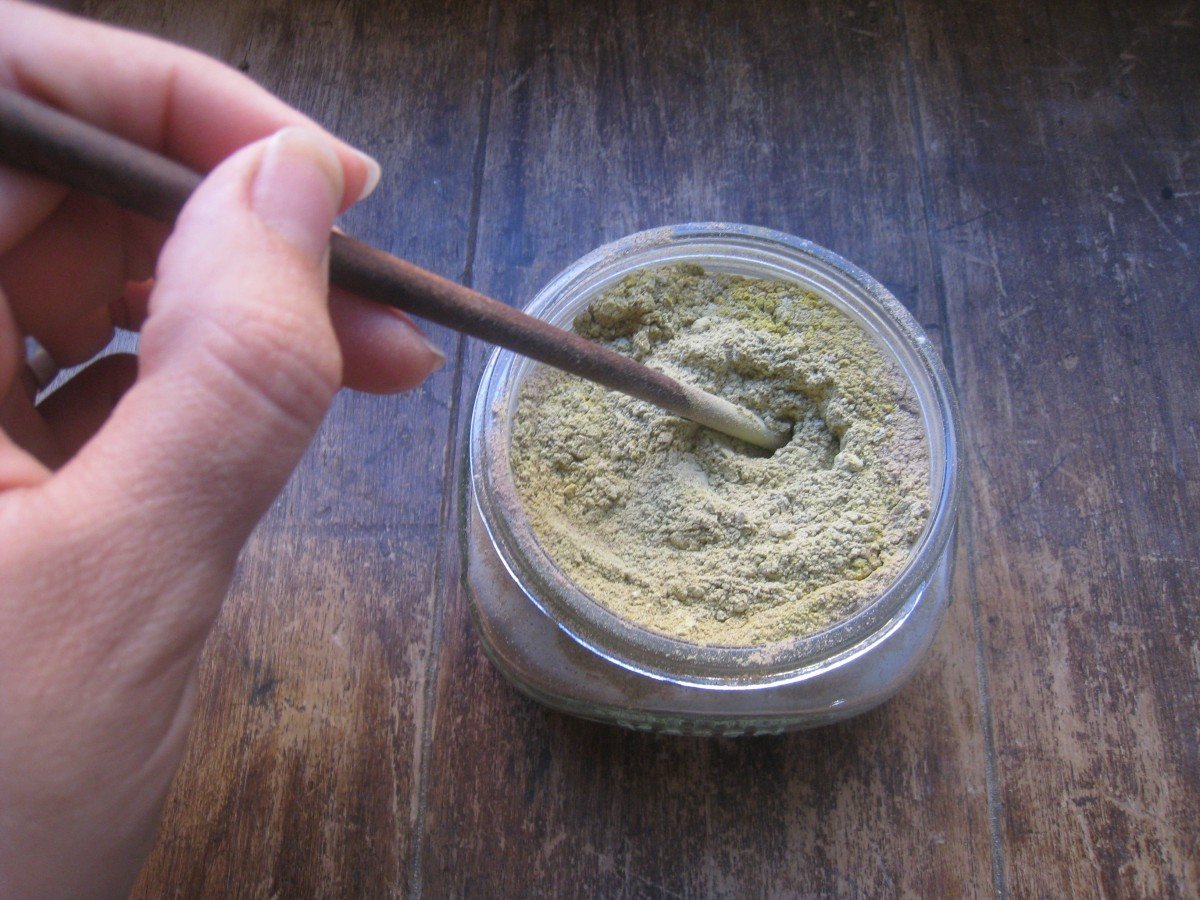 2. Stir mixture with chopstick, apply lid tightly to jar, and shake jar gently to completely combine. Store dry contents in jar on the shelf.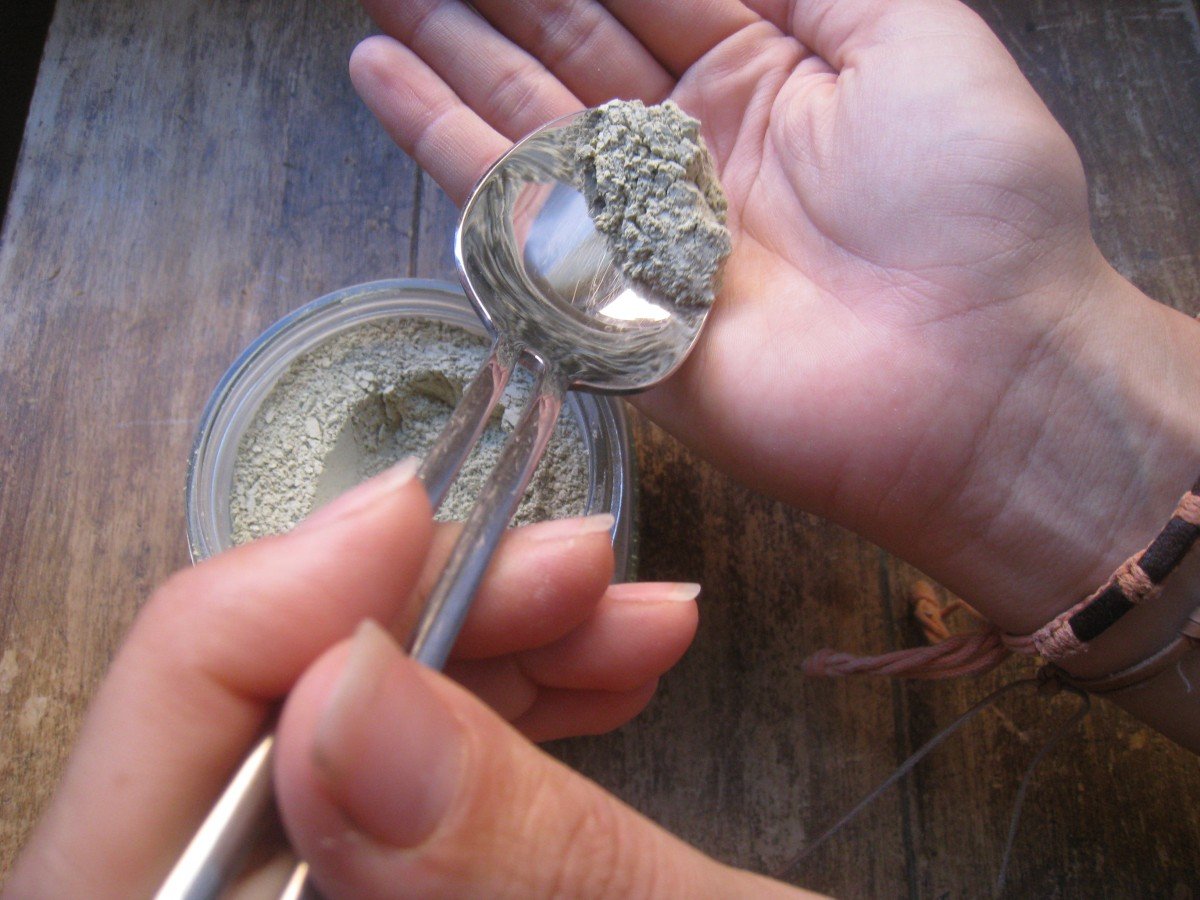 3. To use, add a small amount of powder mixture, enough for treatment, to the palm of your hand.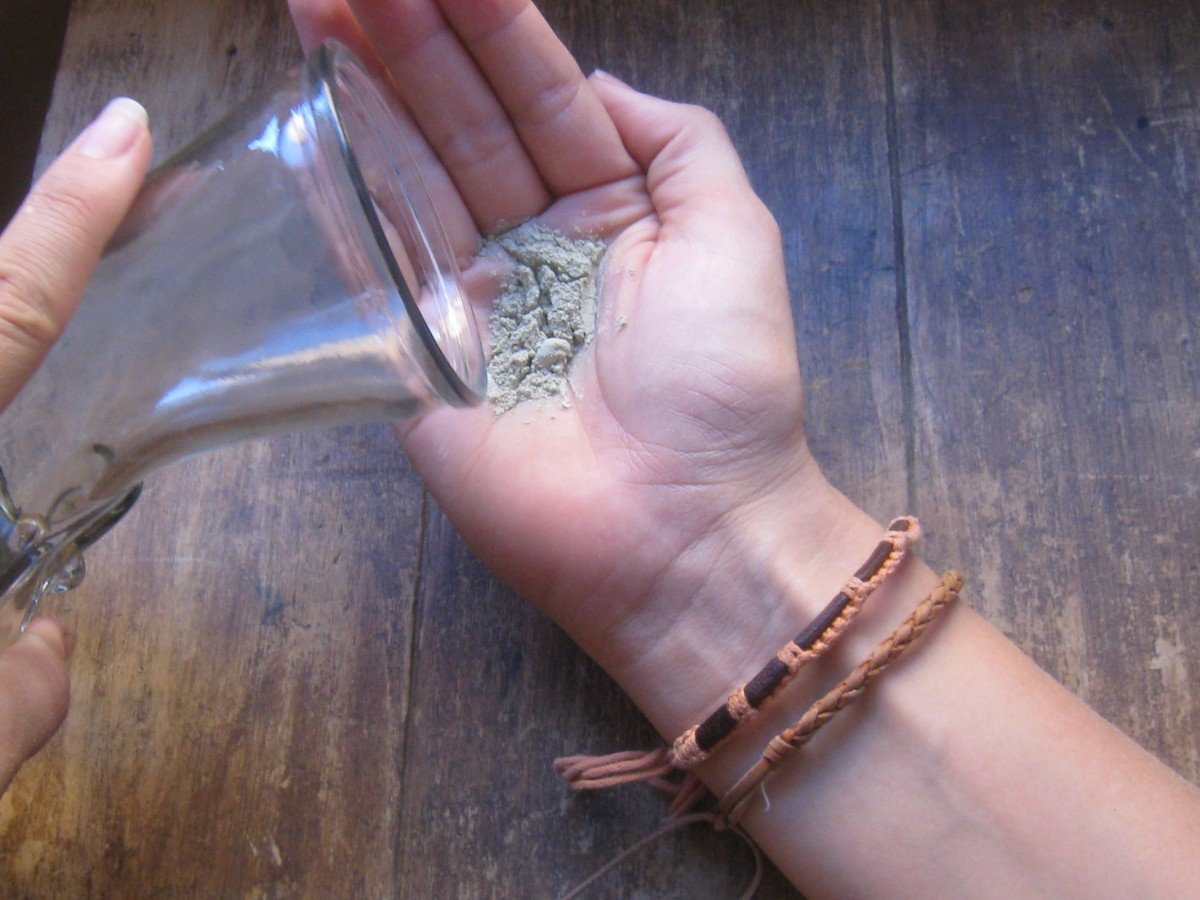 4. Add water.
5. Only enough to make a paste.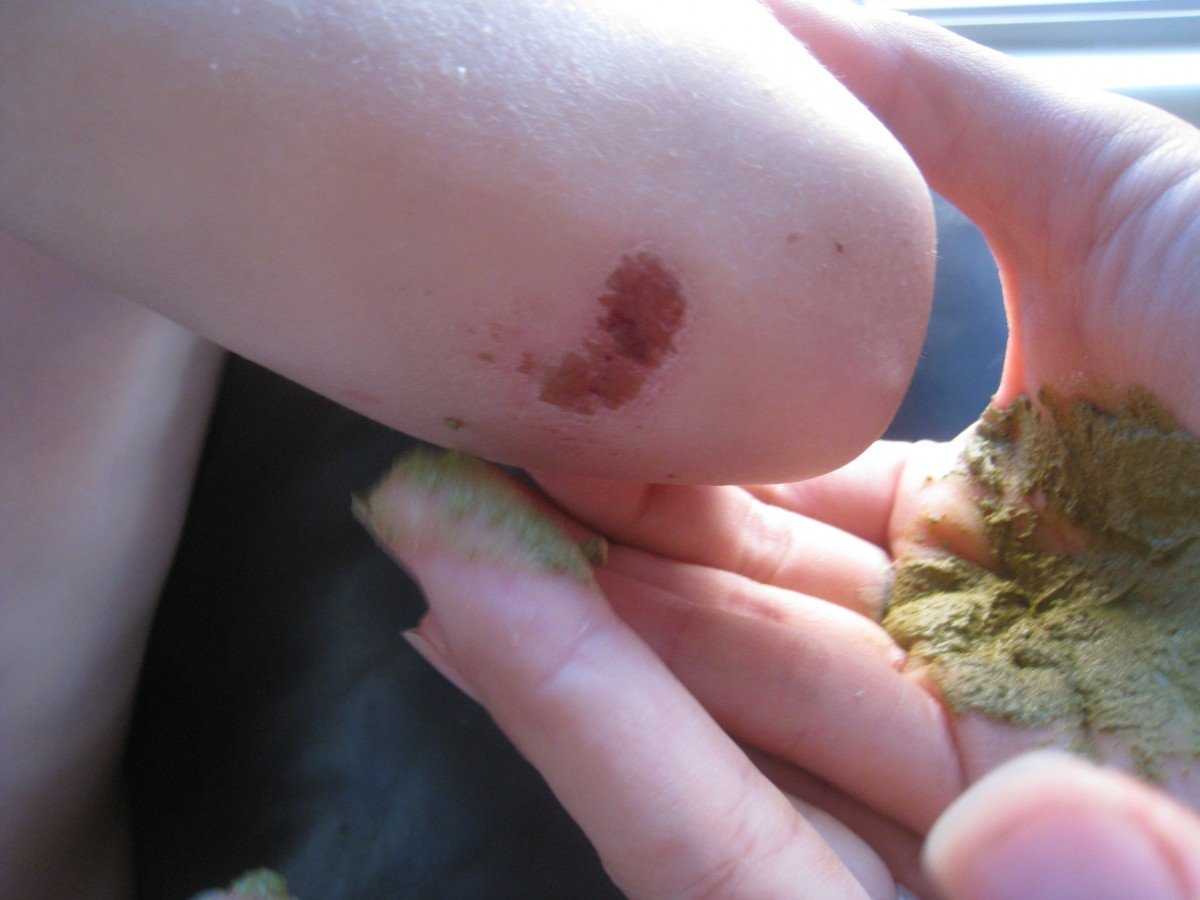 6. Apply directly to wound.
Notes
-If using healing clay to treat pimples mix 1 teaspoon of powder mixture, 12 drops of tea tree oil, and 12 drops of grapefruit seed extract in the palm of your hand. Apply to blemishes at night, then rinse off with warm water in the morning.
-For guidelines on how to prepare a poultice for larger wounds click this link and scroll to the end of the article. This link is also a great resource for how long to leave clay on affected area prior to washing off. Generally, you should leave the clay in place for 20 minutes to a few hours. Most important thing, is to listen to your body.
-This is an excellent remedy! Very safe and effective when used for children and teens!
I purchased all of the ingredients used in this recipe online through Mountain Rose Herbs.