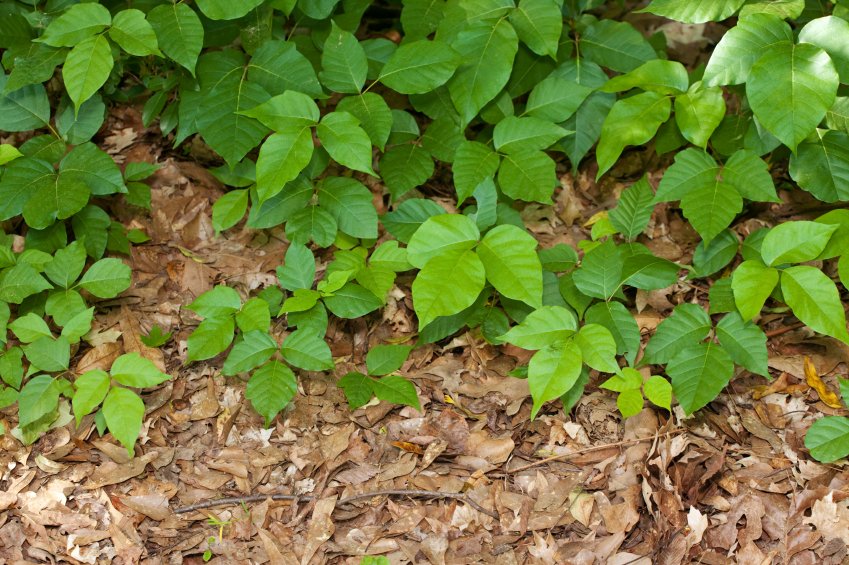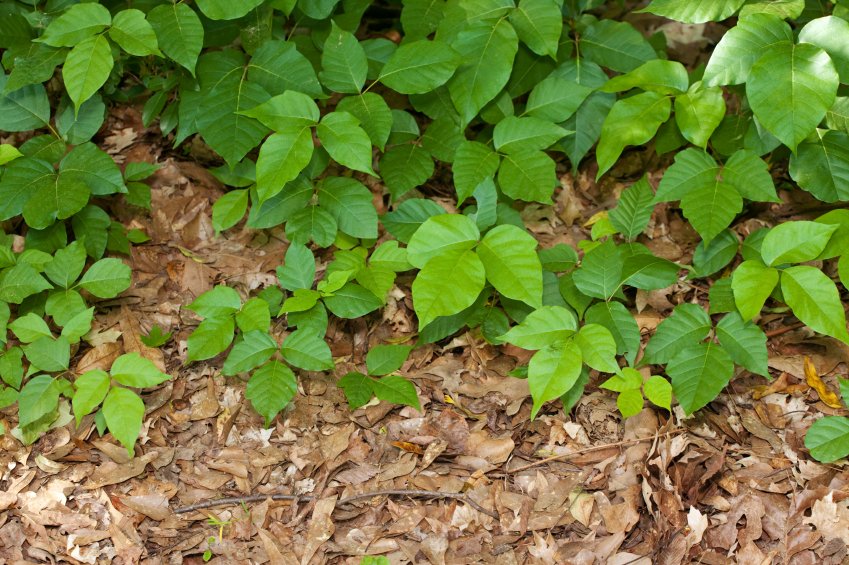 I don't think anyone would knowingly touch poison ivy, oak, or sumac.
Yet there are many of us — and especially our children — who wander into the outdoors this time of year and pick up the torturous rash.
The best treatment is prevention! But the good news is…there are many homemade and natural remedies that work to What Causes Poison Ivy?
The rash that forms on our skin from exposure to poison ivy, oak, and sumac is caused by a chemical in the sap of the plant called urushiol. This chemical quickly starts working to penetrate our skin — on average, we have about 15 minutes to get rid of the urushiol in order to prevent an allergic reaction.
Myth: As a child I remember my mother telling my sister and I not to touch the fluid filled blister that formed on our skin after coming in contact with these poisonous plants. She said that the fluid was contagious and would cause the rash to spread. I have since learned that is untrue and merely an old wives' tale. This fluid is harmless. Only contact with the oil of urushiol causes the rash to spread. However, it's still a good idea not to touch the blisters…it reduces the risk of infection.
How to Prevent It
Avoiding the plant — and our exposure to urushiol — is the best way to prevent the development of poison ivy. Here are a few tips that may help to that end:  
It's important to note that not all people will get a rash after exposure to poison ivy (approximately 7 out of 10 of us are allergic). However, if your body's immune system doesn't induce an allergic reaction, then you could probably take a bath in urushiol and you'd be unharmed.
Contact with urushiol can come from the plant itself, from the air, from touching your shoes or clothing, and from the fur of your dog or cat if they happen to walk through a patch of poison ivy…so take care in all situations.
But if you know that you have come in contact with poison ivy, washing the affected area immediately with soap and water will limit your body's reaction to it. Remember: You have 15 minutes to wash it off before any significant penetration occurs.
After washing with soap and water, clean your skin again with rubbing alcohol (or any type of beverage that contains alcohol). This will certainly breakdown and dissolve the urushiol. 
Homemade and Natural Remedies
This summer — should you have the misfortune of coming in contact with any one of these poisons plant — the good news is that you can stop the itch and quickly dry up the blistery rash with these simple homemade and natural remedies (listed in no particular order of effectiveness):
1. Apple Cider Vinegar. Load this wonder liquid into a spray bottle and chill it in the refrigerator to keep it cool and refreshing. Spray on the rash, as needed, to reduce to the itch.
2. Banana Peel. Take the inside of a banana peel and rub it on the infected area. The itch should be gone in a few hours.
3. Drying paste. In the palm of your hand, make a paste with a tablespoon of bentonite clay, essential oils (10 drops total of either lavender, tea tree, chamomile, or geranium), and just enough water to moisten into a paste. Apply to rash and allow to dry before rinsing off. Use as often as needed. Find bentonite clay and essential oils here…
4. Baking soda paste. Mix enough baking soda and water to make a paste. Apply the paste liberally to the affected area and allow to dry.
5. Turmeric paste. This is an amazing remedy! Turmeric is a natural anti-inflammatory and contains strong antibacterial properties. Mix one tablespoon of turmeric root powder with enough rubbing alcohol or lemon juice to form a thick paste. Note: If you have it on hand, feel free to add a tablespoon of Goldenseal root or Oregon grape root powder. You may also like to add 5-10 drops of tea tree or lavender essential oils. Again, these are not at all necessary — just great add-in options. Very carefully apply the turmeric root paste to the afflicted areas. Take care, turmeric will stain everything yellow — even your skin! Let it sit on your skin for approximately 15 minutes before wiping off. Repeat as often as necessary. Purchase organic turmeric root powder here…
6. Herbal compress. Make a strong tea using either burdock root, plantain, comfrey, or jewelweed — or any combination of these herbs. Apply to the skin by soaking a clean cloth in the tea and then placing the cloth on the affected areas. Let it dry and re-apply as often as needed. It should relieve the itching immediately.
7. Potato poultice. In a blender, blend a raw potato until it forms into a paste. Put the paste on plastic wrap or a clean cloth and wrap it around the affected area. Leave it on for up to a couple hours before removing the poultice and washing it off.
8. Oatmeal bath. In a blender, blend 2 cups of oatmeal until powder in form. Then add to a bath filled with warm water. Soak in the tub for upto 20 minutes. Repeat as needed for itch relief.
9. Epsom Salts bath. Add 2 cups of Epsom salt to a bath of warm water and soak in the tub for 15-20 minutes. Get good quality epsom salts at a great price here…
10. Colloidal Silver. Spray colloidal silver to the affected areas and to your fingers and hands in order to prevent the risk of infection.
11. Witch hazel: Spraying the affected area with witch hazel will help to ease the itch and dry the blisters. Find organic witch hazel in bulk quanties here…
12. Aloe Vera. Slice open a piece of fresh aloe vera leaf, scoop out the gel, and apply it directly to the rash. Simple…amazing! Don't have it growing fresh? Purchase it in bulk here…
13. Jewelweed. This is possibly the greatest natural remedies for the treatment of poison ivy, oak, or sumac given to us by the Earth. It contains chemical compounds that neutralize the effects of urushiol. From my study of the Jewelweed, I have come into mixed reviews on the efficacy of the plants when used other than fresh-picked. Therefore, I suggest that when you are exposed to poison ivy, oak or sumac the best thing to do is to immediately find a jewelweed plant, slice a fresh stem open, and rub it's sap directly onto the skin. Likewise this can be done post-exposure on the areas of the rash as well. Looking for Jewelweed? Read more here to see some great pictures of the plant and learn where it grows… 

Grow it Yourself!
My most favorite way to learn how to identify herbs in the wild is to try and grow them myself! I purchase about 95% all of my medicinal herb seeds — like Jewelweed seeds — from Horizon Herbs through Mountain Rose Herbs.
I know you all probably have experience with treating this type of thing 🙂 Please share with us your tips for how you treat poison ivy naturally!