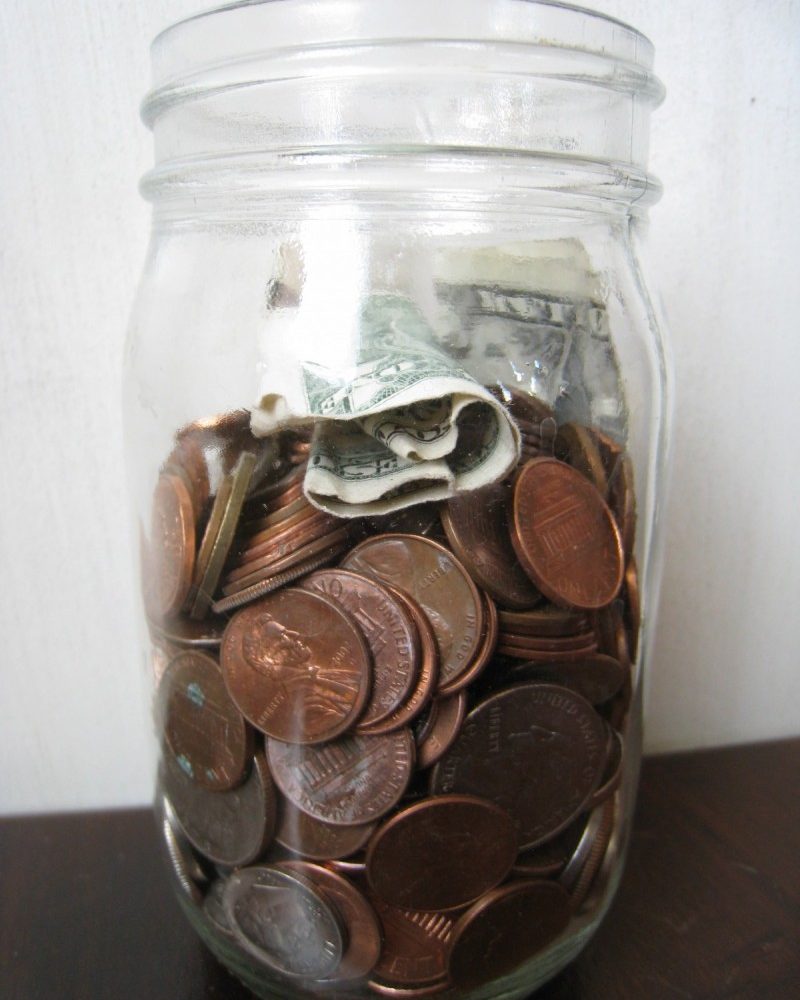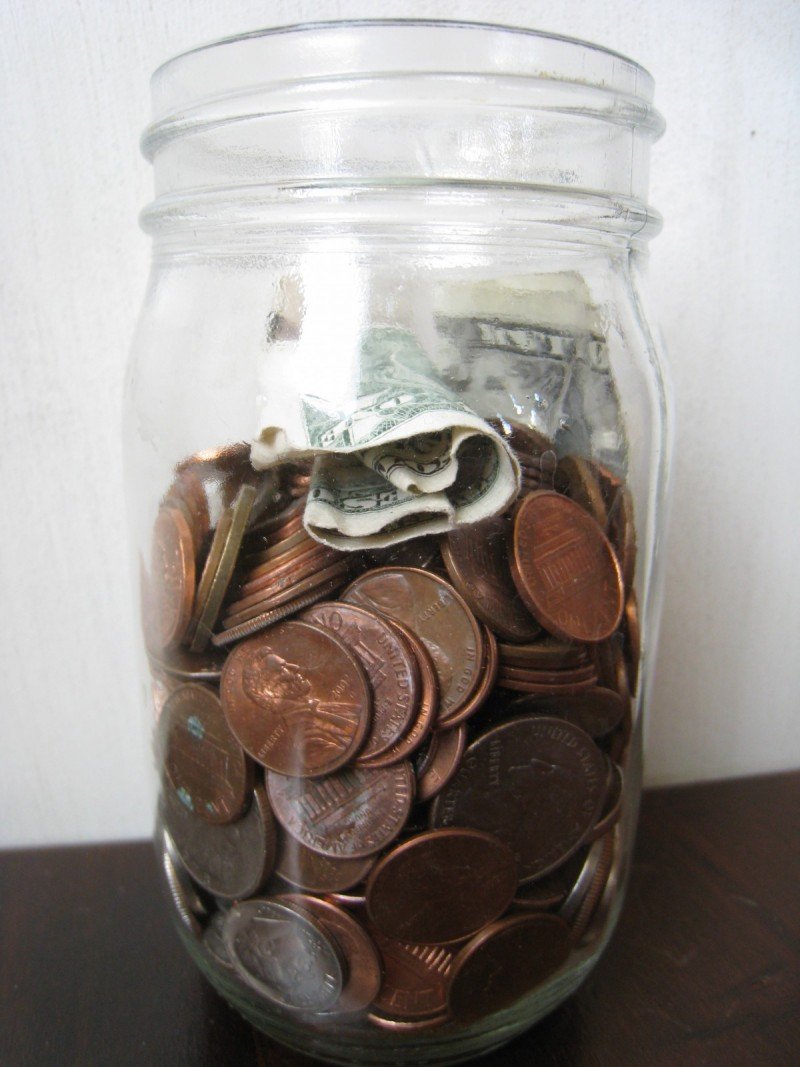 [W]ho can forget the principles taught to us through our childhood piggy-banks!?! At one point in our lives pennies mattered and loose change was something to be valued. Sadly, many people — once they reach adulthood — think that saving change is a waste of time. Yet sometimes we forget that pennies turn into dollars and dollars into hundreds of dollars and so on. Saving change is a wonderful way to make a little extra cash!
Today we're bring it back…the coin jar!
The coin jar is a great way to save money and you may be surprised at how quickly it all adds up. It does, however, require a bit of discipline in that you must make it a point to not spend it 🙂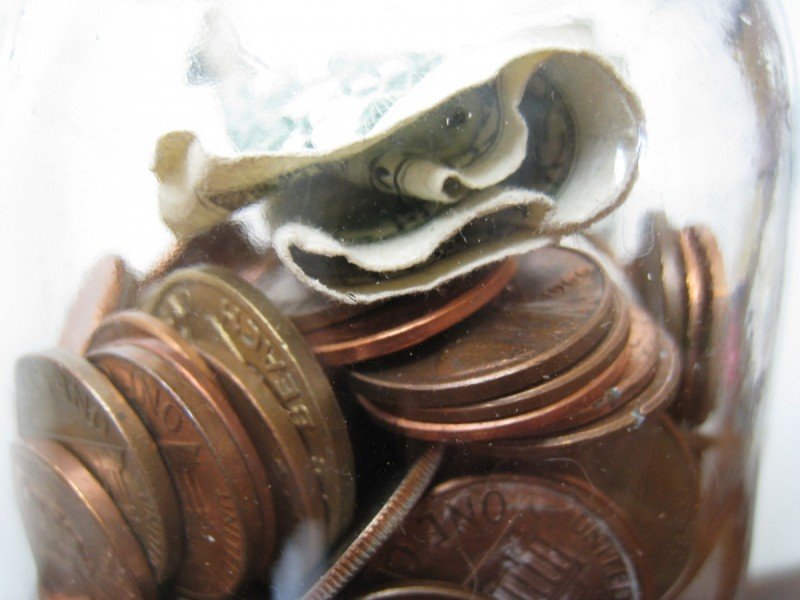 The Coin Jar
Grab yourself a large cup or glass mason jar. Begin each evening placing your family's loose change from the day into the jar. You don't have to limit it to coins, I like to throw in dollar bills if there are any.
Whenever the coin jar is full, we sit down on the living room floor, dump out the contents of the jar, and start sorting (Note: Our bank gives us the supplies we need to roll the coins, all we did was ask.).
The rolled coins are then taken to the bank where they are deposited into a savings account. Our change often goes to pay for those extra items that we're not able to budget for such as:
a night out complete with babysitter and all
a new computer
summer camping trips
beach vacations
further debt reduction (the favorite right now in our home)
new running shoes
a water purification system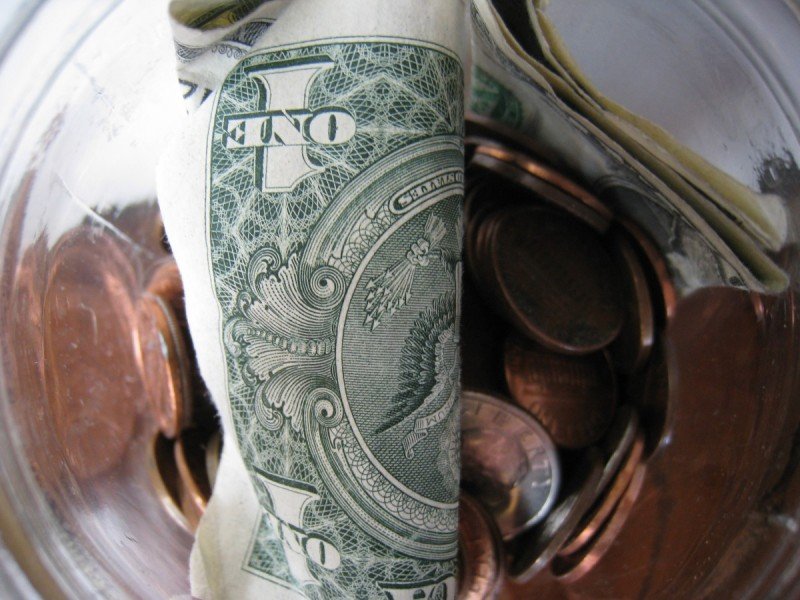 Our Motivation
If you're like me, and the idea of a vision board really speaks to you, use it! Keep your coin jar beside your vision board or better yet…tape a picture of what you're saving for right on the side of the jar and refer to it often — keep it in a high-traffic area in your home.
Whatever you do, work hard to keep your financial goals in front of you.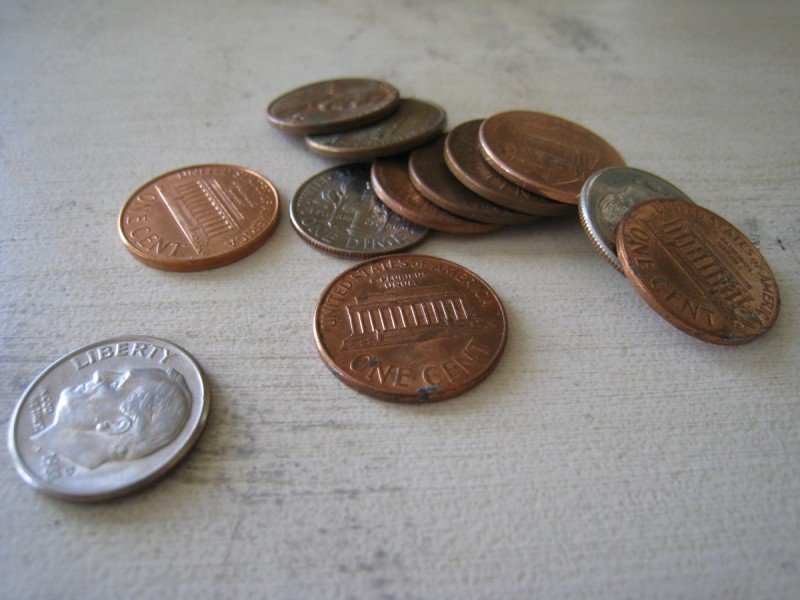 Pennies really do turn into dollars. I hear all the time from people who say that they have a hard time saving money because they live paycheck to paycheck. We all have to start somewhere. Even starting by putting back $5 or $10 a month can add up and give us the confidence — or discipline — we need to continue on.
Let's say that by saving our loose change, or perhaps a dollar a day, we were able to collect $30 per month. In six months we'd have $180 and over the course of a year that amount would equal $360. Now imagine that it were to continue…five years looks like $1800, in ten years there'd be $3600 and in thirty years we could have saved $10,800. That amount compounded with interest could be quite a bit more.
Not to bad for saving pennies!
There are countless ways to save loose change and dollar bills. Get creative with it — have fun, make it a challenge, get the whole family involved — and experience the rewards of saving.
Do you have a coin jar? What creative avenues do you use to save money each month?