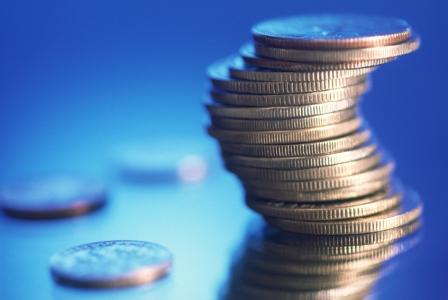 You cannot bring about prosperity
by discouraging thrift.
You cannot establish sound security
on borrowed money.
You cannot keep out of trouble
by spending more than you earn. -Abraham Lincoln
Here we are, nearing the end of our 23 Day Frugal Living Challenge. I hope your thinking is being transformed and I sincerely hope you've found encouragement for the journey. Living frugally allows us to enjoy the things that we have, spend less than we earn, pay off debt, and save. The less we spend, the less bondage we have. And that means freedom!
I consider myself and my family fairly frugal people. We most certainly haven't always been this way, and it's literally taken years of simplifying and learning to appreciate what we have to get us to this point. And now, our journey continues…one baby-step at a time. There are definitely many more things we can do to reduce our consumerism and save money, but I must say I'm proud of how far we've already come.
Best of the best.
Here are some of the best frugal living tips you'll find! Some of these I've contributed and a few I borrowed from asking my Facebook community to share their secrets to frugal living:
Don't go shopping. This one's so simple, yet oh so difficult. The truth is, if we don't shop, we don't spend money. Did you know, according to LifeHacker, impulse buys at the grocery store make up between 50.8 and 67.7 percent of total purchases. Obviously, we get a rush off of impulse spending! But in doing so we bust our budgets and are left to wonder why we live paycheck to paycheck.
DIY (do it yourself) whenever possible. From herbal remedies to cutting your family's hair to changing the oil on the car, learning to DIY can save you a small fortune. There are tons of free resources all throughout the Internet ready to teach you how to do it yourself. Type your interest into the search bar of Pinterest and poof…
Go car-lite. Not car-free…car-lite. Start batching errands. Drive less whenever possible. Find a friend, family member, or neighbor who's willing to share a ride into town with you. With the news spilling stories of $5 a gallon for gasoline as soon as this summer…learning to go car-lite will be vital to frugal living! Read more here for tips on going car-lite.
Look for quality. Research every purchase. Buying cheap crap in the long run will only fill your house with more cheap crap. Buy items that are durable and serve a multitude of purposes. If that $50 item will last you 20 years buy it instead of the $20 one that's going to come apart in a couple of years.
Don't borrow money. One of the most basic financial rules, yet so many of us still fall prey. If you can't pay cash for it, don't get it!
Stop the subscriptions. Take a good look at all the little monthly subscriptions you have and start calling to cancel them. So many magazines and news articles are now free online and even more are available to read at your local library.
Make you own homemade cleaners. Cristina of An Organic Wife shares a tip that is near and dear to my heart…homemade cleaners. She reminds us that making "your own cleaners, it's not only frugal but very green!" Read more here to learn more about making your own cleaners for the home.
Turn off the satellite/cable. We save nearly $50 per month (equaling $600 per year) by not having cable. It also allows us to spend more time outdoors, reading, and playing board or card games. But when we do get the itch to sit in front of the tube, watching DVD's and re-runs on Hulu is all that we really need:)
Live within your means. Thankfully living within our means is coming back into vogue. Our grandparents and great-grandparents didn't know what it meant to buy something they didn't have the money for. Living within your means — by being in bondage to no one — ensures financial stability no matter what may come in the future.
Learn to be content. Living frugally means enjoying what you have and Purposely Frugal reminds us that the best frugal living tip is finding contentment in all things and learning to appreciate things the way they are.
Value your health. Staying healthy by eating seasonal, locally grown foods, getting a good night sleep, exercising, and reducing your exposure to toxicins can save you tons of money on doctor's visits, hospital bills, and medicine in the long run. An ounce of prevention may be all that's needed.
Cook at home. Christine and Tami both vouch for the practice of cooking at home from scratch. Christine says, "Return to the from scratch cooking in your kitchen! You'll be amazed at how much it seeps into the other areas of your life." And Tami echoes, " I agree that scratch cooking does start to affect other parts of your life. I go back to this saying…Use it up, Wear it out, make do or do without." Here are a few super cheap and easy recipes to get you started: 33 Simple One-Pot-Wonders, Swiss chard and Garbanzo Beans, The Busy Day Casserole.
Start a garden. Growing your own food…what could be better? BullFrog Springs encourages everyone to "grow a garden. It doesn't have to be a big garden, once you get the hang of it you will grow more the next year. Once you see what your family likes and what you cook the most of, you will cook more and more." Read more here about starting a garden and growing your own herbs.
Look to buy used first. Buying used not only saves us money, but it also helps to prevent further waste.
Go out to eat on the cheap. Cooking dinners at home and brown bagging it to work are sure ways to save money, but sometimes it's nice to take a break from the kitchen and eat out. When you do feel the occasional need to treat yourself consider these tips for eating out on the cheap.
Put a number on it. Becky recommends that we "put a cost number on any food (or other items) that you throw away because it has gone bad…I started to keep track on a log sheet.. I was so upset with me and my family I now watch what I buy and throw out from waste.. another good advise is.. before you buy remember it might only bring you 50 cents at your next garage sale… so think long term before buying it."
Rethink the laundry. We've gotten into the habit of washing our clothes less. It's not uncommon for us to wear our pants 2, 3, or even 4 times before washing. If it's not visibly dirty and/or smelly, it goes back into the closet.
Shop your home. Amanda over at Rhythm of Living suggests to "always shop your own home first. Clothes can be refashioned, repaired, or resized. You always have more possible means in the pantry than you think. Before you decide your room needs a complete overhaul, try moving things around to create better flow or swapping a few items around in different rooms. Frugal to me is learning to use what is at your immediate disposal before even touching your wallet."
Read and learn. The more we learn to improve our skill set and grow in knowledge, the more frugal we will be. Ann said it perfectly when she commented, "Read and learn. There is soooo much to learn about living a rich, full life and being frugal. They're not mutually exclusive and the more you know about frugal choices, the richer your life will be."
Reduce convenience foods. We all love convenience foods because they are quick and easy. But boy, are they bad for our health, wasteful, and expensive! Janice over at Tip Garden shares some great advice when she encourages us to take "baby steps toward lessening your reliance on convenience foods by taking a few minute to make your own from on hand pantry staples. Doing some for yourself ahead of time and storing them in the pantry saves money and time as well.Your busy life can still be a grab quick thing but you've taken steps ahead of time to do it yourself. Making your own Hamburger Helper Kits is one example."
Don't toss the leftovers. We love leftovers at our house and Brenda of Sugar Free Mom shares a lot of recipes for using up that leftover chicken!
Save on utilities. Stacy gave us great tips on day 4 of the Challenge on how to reduce household bills. You could also push it to the limits by flipping the switch on the fuse box!
Take care of your possessions. This is another no-brain-er that we often overlook. If we take good care of the things we have, they last longer and we end up spending less because we're not having to buy new all the time. Give your car regular tune ups, don't ignore those "funny sounds", and keep your tools in good working order.
Now It's Your Turn
Daily Goal: Share your tips that are guaranteed to save us money and incorporate a few new ones into your life that you may have never considered.
Download: The 23 Day Frugal Living Challenge Daily Goal Sheet
Connect With The Community: Take a few minutes and head over to the forum. Share your "Frugal Living Daily Goal", encourage, and support one another.