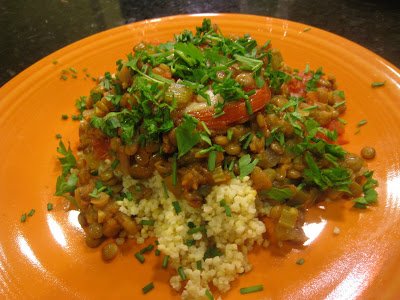 This week for our $2 dinner plate I want to share with you one of my most favorite frugal meal tips!
When we committed to eating only grass-fed and pastured meats purchased from our local farmer, we knew financially we would have to sacrifice somewhere in the budget and we knew that we would not be eating meat every night of the week.
I quickly taught myself how to soak and cook dried beans. I also researched and gathered tasty recipes using frugal, in-season ingredients.
One evening, a few years ago, out of pure necessity (because I forgot to thaw the ground beef) I substituted lentils in a Shepard's Pie recipe. The results were amazing and this sparked my interest in substituting lentils in other recipes. After I understood the nutritional benefits of lentils, I wanted to use them even more.
Nutritional Benefits of Lentils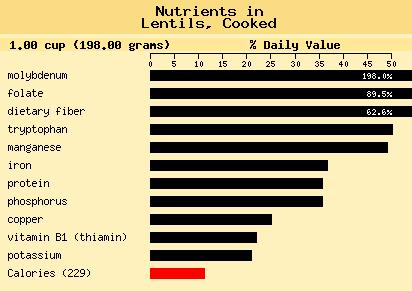 1. Lentils are an excellent source of lean protein. Although they are not a complete protein as they are lacking one essential protein, methionine. However, lentils can become a complete protein when combined with another food such as a grain, eggs and/or dairy products. (Note: Sprouting lentils dramatically increases the nutritional benefits of this legume. Click here to read more about sprouting.)
2. Lentils are a good source of soluble fiber. Soluble fiber helps to cleanse the digestive system, and can quite possibly decrease the need for insulin in diabetes patients.
3. Lentils help reduce cholesterol. In most trials, high-soluble-fiber foods such as lentils have proven to lower cholesterol levels.
The Substitution Guidelines and A Recipe
My standard is to substitute 1 cup of dried, un-cooked lentils per 1 pound of ground beef. This was the substitution ratio I used in this week's $2 dinner plate.
Busy Day Casserole
1 cup lentils
2-2 1/2 cups chicken broth
1 onion, chopped
1 green pepper, chopped
2 cloves garlic, minced
2 cups tomato sauce
4 green (or ripe red) tomatoes, sliced
Salt to taste
1 cup shredded cheddar cheese (optional)
various fresh herbs from the garden to taste (optional)
Directions: Cook lentils in chicken broth until tender. Then saute cooked lentils, onion, green pepper, and garlic for 10 minutes. Add salt and tomato sauce and cook over low heat for 15 to 20 minutes or until thickened. Spread 1/2 of tomato slices on bottom of greased casserole dish, top with 1/2 cheese (if using), the add 1/2 lentil mixture. Repeat layers. Bake for 30 minutes in 350 degree oven.
Served over millet and topped with fresh herbs.
Budget Breakdown
-lentils = $0.80
-chicken broth = free: on hand
-onion = $0.16
-green peppers = free: from the garden
-garlic = $0.04
-tomato sauce = free: canned from this year's garden
-fresh tomatoes = free: from the garden
-fresh herbs (parsley, chives) = free: from the garden
-cheese (I only used 1/4 cup to meet budget) = $0.50
-millet = $0.50
Total: $2.00
Tips
-Buy organic grains and beans in bulk to save on per pound costs.
-Consider substituting lentils for ground beef in any recipe; from spaghetti, to Shepard's pie, to lentil burgers have fun experimenting with this economical food.
Have you ever used lentils instead of ground beef in recipes? Leave a comment and tell us about it!
Sources:
http://gnowfglins.com/2009/01/22/sprouting-beans-lentils-mung-beans-and-garbanzo-beans-chickpeas/