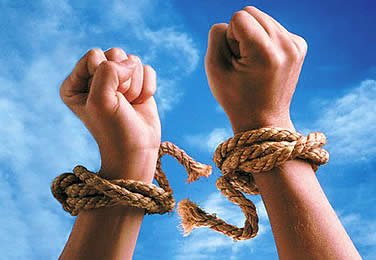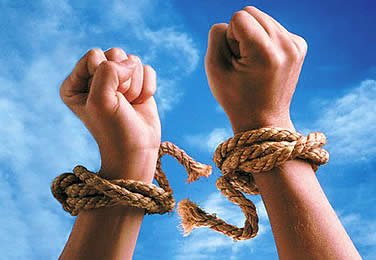 "I buy my freedom with my frugality."~Vicki Robins
Frugal living is about finding freedom from the chains of consumerism.
Freedom is a universal desire touching everyone, everywhere. It is most often associated with an ability to purchase, travel, and function independently. We love freedom! However, for some of us our understanding of it has led us astray as we have lived to long in a situation beyond our means — partly because the last thing we ever want is to feel deprived.
At the heart of frugality we find enjoyment in the things that we have, yet nothing has the potential to undermind this enjoyment more than the feeling of self-denial. If we see frugal living as having to deprive ourselves we are bound to fail. Think of everyone who made commitments to diet and exercise at the start of this new year…if they hate eating healthy foods and exerting themselves, they too will fail.
Overcoming the feeling of self-denial.
Putting off the sense deprivation is crucial if we are to find freedom in frugality. And here are a few tips to help us along:
Instead of looking at frugality as a lifestyle that you were forced into, view it as a choice. This little adjustment in attitude can make all of the difference. See every opportunity to not go shopping, to turning off the cable, to cooking at home as something you can do to help you reach your financial goals. Not as something holding you back.
Get creative and find new ways to cut back. Take the food budget for example. Just think about how much food is wasted in our homes…a lot! You don't have to purchase all the fancy-pants, new and trendy, foodstuffs in order to find health. A diet of simple foods, water, less meat, and locally-grown seasonal produce can slash your grocery bill and allow you to move that money over to savings or debt reduction. 
Stop comparing yourself to other people! As long as you compare yourself to the "mom who has it all together", to the "family who's children never fight", to the "person who always eats whatever they want and never gains a pound" you always feel deficient in some way. It is what it is…life just is what it is. Empower yourself by learning to accept who you are and your economic situation. I encourage you to view your frugality as a gift — one not all people possess.
Real self-denial is not being able to purchase things with cash. And real deprivation is the bondage of debt and dependence. It's wanting to work less — or stay at home entirely — so that you can spend more time with your children, but instead you have to work a second job.
Cutting back on the things that are not absolutely necessary is not depriving yourself…it's allowing you to purchase your freedom! 
The purpose of this Challenge was to provide you with an all-encompassing perspective on how to live frugally and save money, which I hope has sparked your own creative ideas. At the end of it all, frugal living is about creating a healthy and functional relationship between yourself and your stuff. It's about enjoying what you have — not about depriving yourself. It's about embracing the freedom that comes through discipline and fulfillment.
Thank you for joining me over these past few days. It is my sincere hope that you find yourself better equiped to make this year the year of financial freedom and reduced consumerism! Thank you for your support and your readership…you are what make this great!
Now It's Your Turn

Daily Goal: Take time to evaluate all that you have learned over the past 23 days and answer this question…"Where do I go from here?"
Download: The 23 Day Frugal Living Challenge Daily Goal Sheet
Connect With The Community: Take a few minutes and head over to the forum. Share your "Frugal Living Daily Goal", encourage, and support one another.
Winners of the PearBudget Giveaway: Congratulations to Shaye-Ashley, Tanis, and Jennifer! You three are the winners of the PearBudget Annual Subscription Giveaway! Charlie has your information and he will be in touch with you soon!