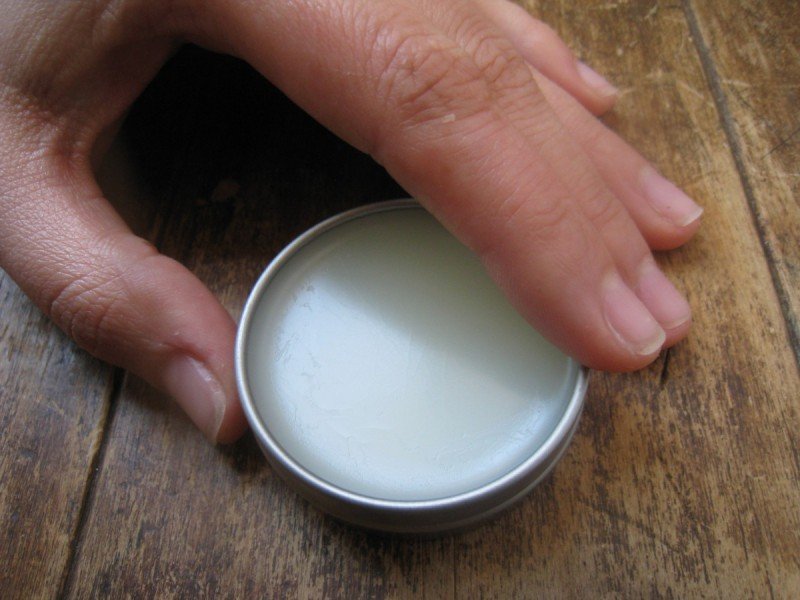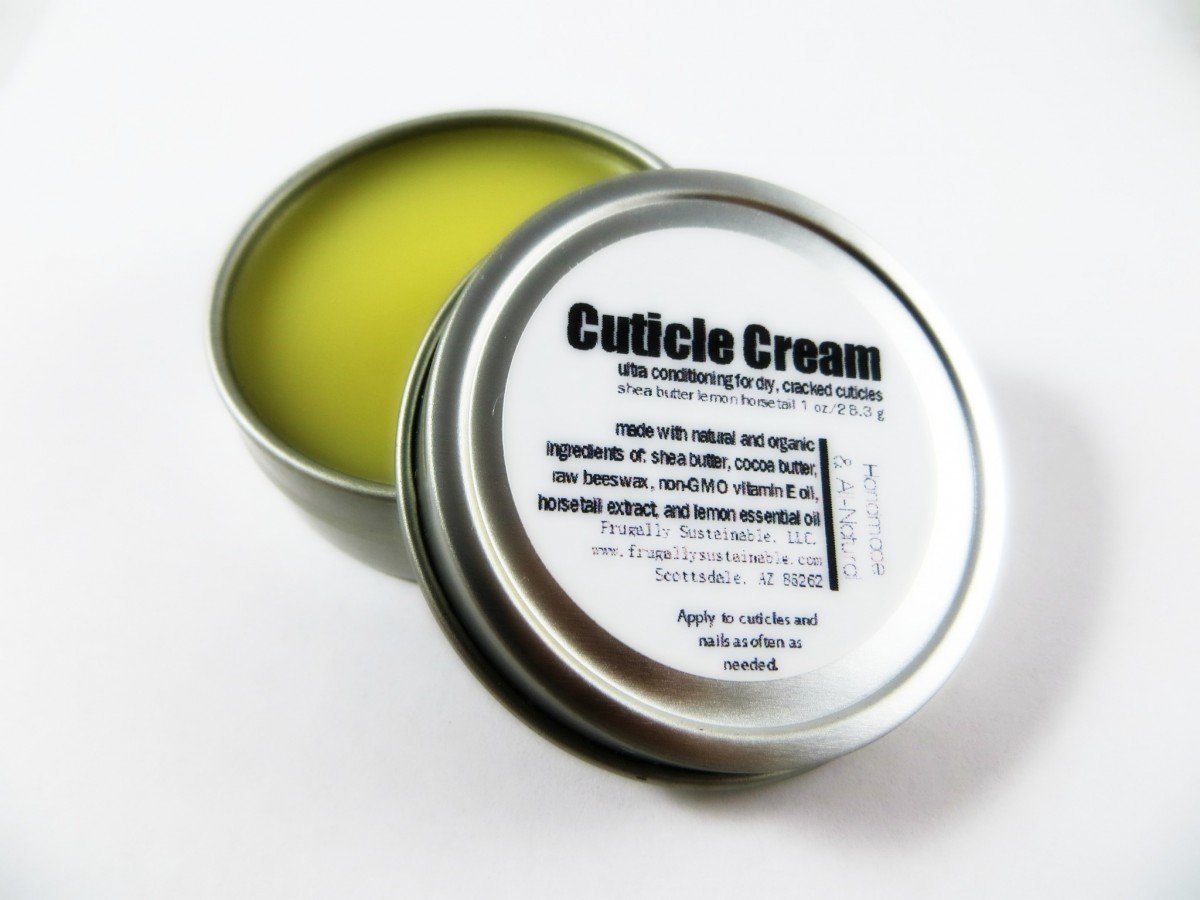 Today I want to share with you my recipe for a cuticle cream.
Well…it's really not a "cream", it's more like a super intense conditioning balm? Anyhow — whatever you choose to call it — it's an amazing recipe that will repair dry, cracked cuticles and fingertips.
Perfect for all seasons!
From summer's garden hands to winter's extreme weather…soft, beautiful cuticles can be yours!
Handmade Cuticle Cream
Ingredients
-0.5 ounces cocoa butter
-1.5 ounces Shea butter
-0.25 ounce raw beeswax
-1/2 teaspoon non-GMO vitamin E oil
-10 drops Lemon essential oils
Method
1. In a small saucepan, or double boiler, over very low heat melt the butters and the wax.
2. Once melted, remove pan from heat and allow to cool a bit.
3. Add remaining ingredients and stir well to combine.
4. Pour into storage container, such as an upcycled jar (will make approx. 2-3 ounces of product). Allow cuticle cream to cool and harden on a flat surface.
5. Massage into cuticles each night, throughout the day, or whenever needed for intense moisturizing.
Where Can I Get This Stuff
-Mountain Rose Herbs…they have everything (butters, non-GMO vitamin E oil, essential oils, and the cute little tins) you'll need for this remedy! It's your one-stop-shop!