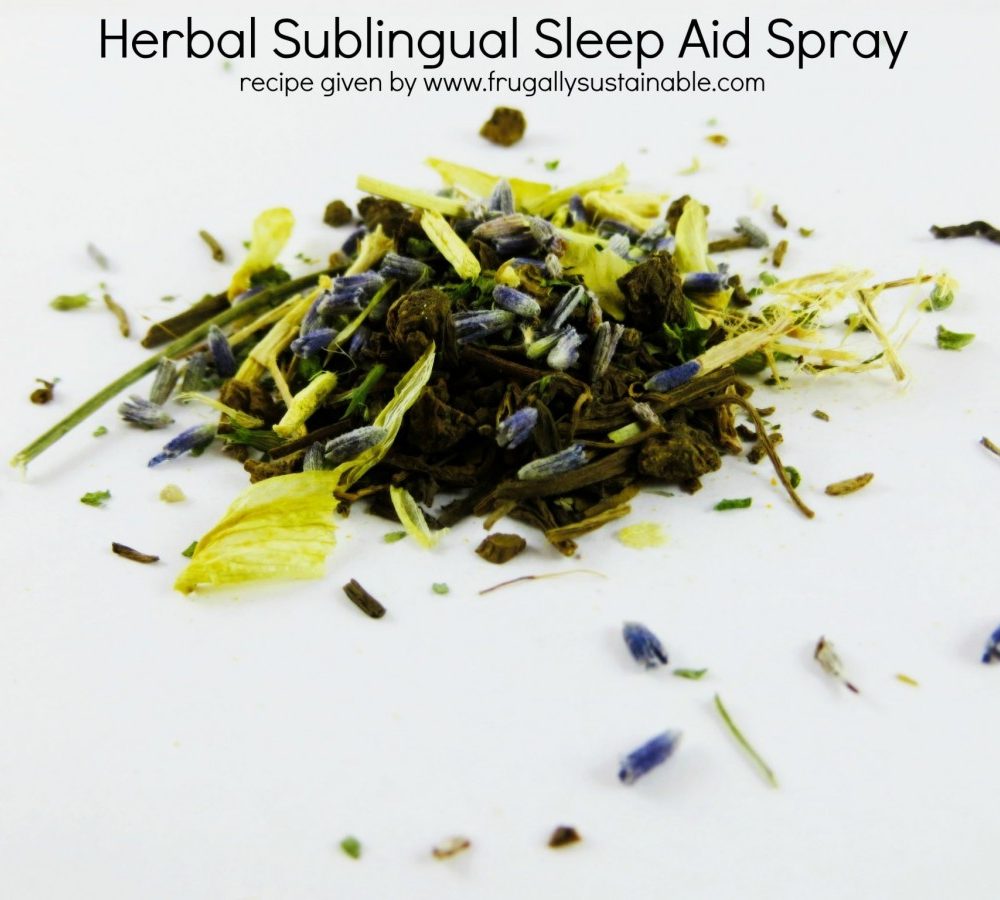 I am fairly confident that most of us, at some time in our lives, have experienced trouble sleeping.
Insomnia can come on during times of transition and last for only a few nights…then there is the type that carries on for a couple to three weeks and is usually caused by anxiety or stress.
On the other hand, it's chronic insomnia — or poor quality of sleep occurring three or more nights a week for months at a time — can be a real cause for concern and generally requires an investigation to uncover the root cause of the problem.
Root causes for insomnia include a variety of medical, physical and lifestyle components. And if you suffer from chronic insomnia…uncovering the root cause is a must for holistic healing to occur.
Thankfully there are plants that have been given by nature to aid the body in its quest for peaceful sleep.
The following remedy is very similar to my Valerian and Hop Glycerite…however, I feel as though it is a bit faster acting.
I love to keep it at the bedside for those times when I wake up in the middle of the night and find it difficult to go back to sleep.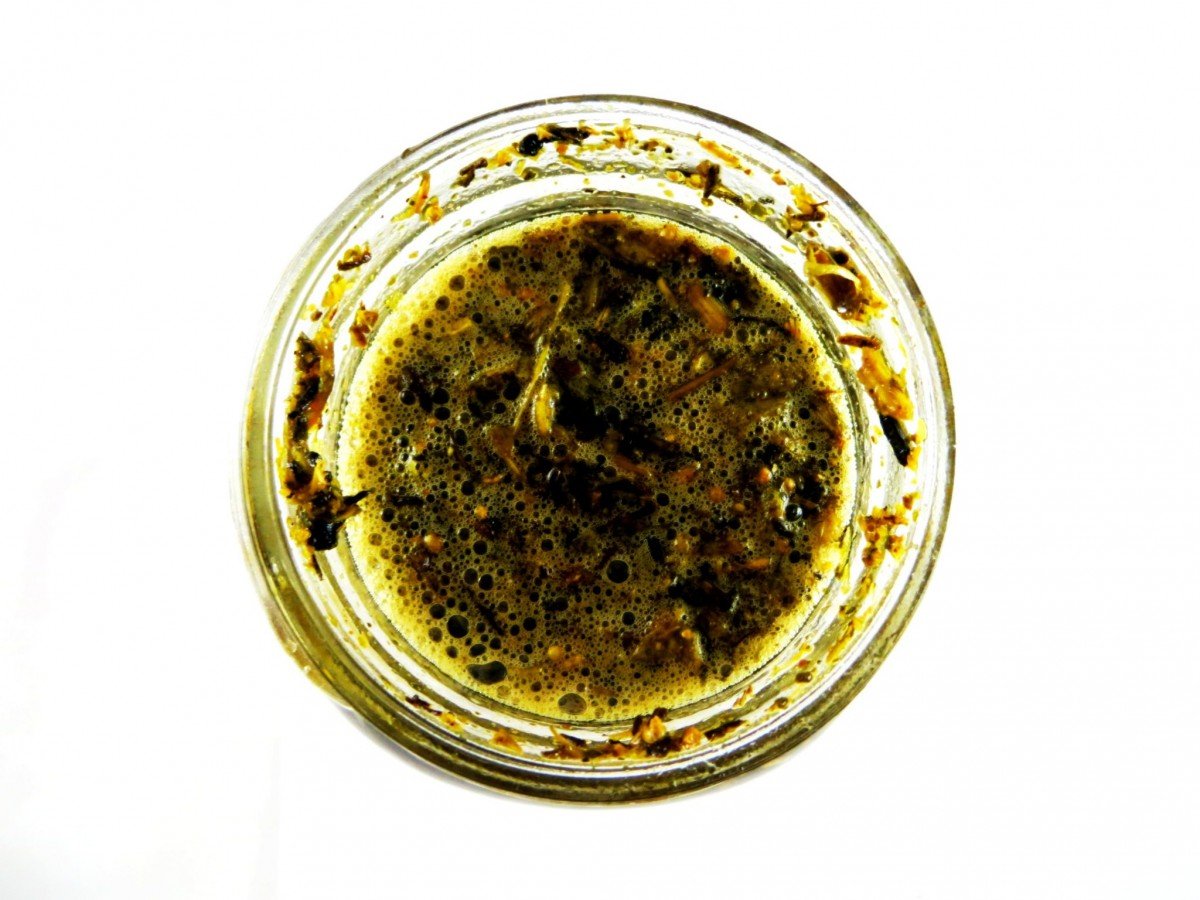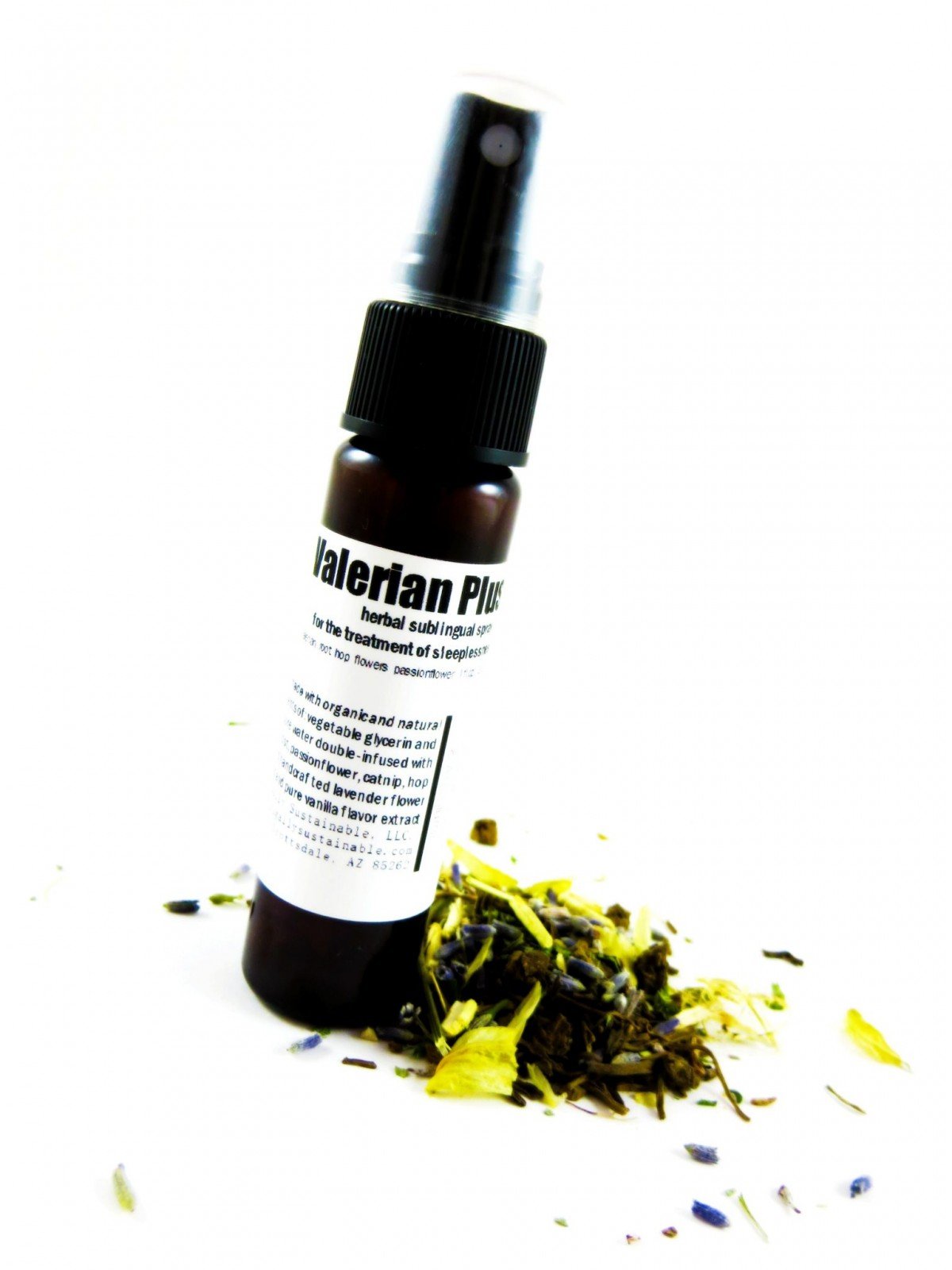 Sublingual Sleep Aid Spray
Ingredients
2 ounces valerian root, dried
0.5 ounces passionflower, dried
0.25 ounces hop flowers, dried
0.25 catnip, dried
water, approximately 3/4 cup (180 ml)
vegetable glycerin to cover, approximately 2 cups (480 ml)
1-2 tablespoons (15-30 ml) lavender extract, optional
4-6 drops vanilla pure flavor extract, optional
Method
Using a kitchen scale, weigh out the dried herbs. Note: I use the Soehnle 67080 Page Profi Kitchen Scale for all of my kitchen scale needs and LOVE it!
Put herbs into a quart-sized glass Mason jar.
Bring 3/4 cup of water just to a boil and pour over herbs just to moisten.
Measure out the vegetable glycerin and pour it over herbs to cover, filling the jar.
Seal the jar and shake until mixture is well combined.
Set the jar in a warm place and shake once or twice daily.
After 2-4 weeks, strain liquid through a cheesecloth. Squeeze as much of the menstruum as possible out of the plant material. Note: If so desired, repeat steps 1-7 using the liquid extract that is strained in place of the water and vegetable glycerin. This is referred to as a double infusion, and produces a much stronger, more effective medicine.
Add lavender extract and vanilla pure flavor extract if using. Note: Click this link to see the recipe for lavender extract or click here to purchase a high-quality,  handcrafted lavender extract (lovingly made by me with homegrown lavender flowers).
Pour the extract into dark amber glass bottles with mister pumps. Label the bottles with the name, herbs, date made, and menstruum used. Will keep for approximately 2-3 years.
Recommended Usage
Administer 3 sprays directly under the tongue as needed or as directed by a professional health care provider. Keep out of reach of children.
Notes
Learn more about basic Herbal Preparations with these great reads:
Where Can I Get This Stuff?
-Mountain Rose Herbs…they have everything (dried herbs, vegetable glycerin, and the dark amber glass bottles with mister pumps) you'll need for this remedy! It's your one-stop-shop!
–The Bulk Herb Store also carries many of these ingredients if you'd like to price check.