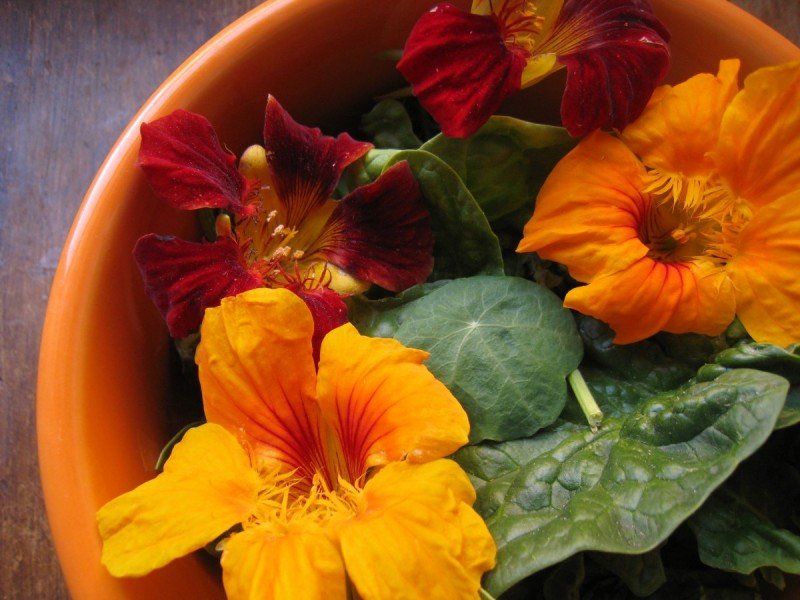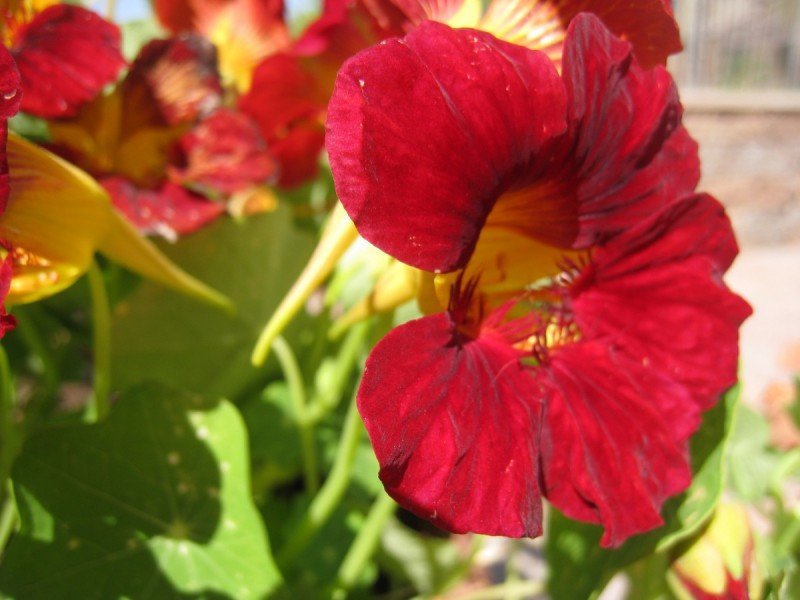 When we moved into our home nearly four years ago, we committed to planting and maintaining an edible landscape. We currently only have enough space to grow things that we can eat; therefore, everything that grows in our tiny little yard has purpose and nutritional value. Thankfully this means we can grow beautiful flowers that are visually appealing, packed full of vitamins, and super yummy!
Like growing calendula, nasturtiums (Tropaeolum majus) are perfect for those who really want to grow their own, but have a limited amount of time, gardening experience, patience, space, or money. No matter what shade of green your thumb may be, I am almost positive that you can successfully grow nasturtiums!
Here are a few reason why everyone should grow these lovely edible flowers:
1. They'll grow almost anywhere. Nasturtiums are a great plant if you're looking to fill in bare areas because they are so quick to germinate and oh so hardy. Toss a packet of seeds into the soil, water, and within a matter of weeks you'll have injected your landscape with a kaleidoscope of vibrant color. Is your outdoor space limited? No worries, plant your seeds in window boxes, raised beds, or pots. Nasturtiums thrive in poor soil and grow well in full-sun or partial shade. They  will attempt to re-seed themselves however they are considered an annual.
2. Nasturtiums are very affordable and super easy to grow. They grow the best from seed so there's no need to purchase expensive transplants from a nursery. I have purchased seeds locally, and I have a couple packets from Johnny's Seeds and Horizon Herbs that really produce lovely plants. Nasturtium seeds are fairly big and look like peas, they seriously are some of the easiest most forgiving plants in the garden…great for beginners!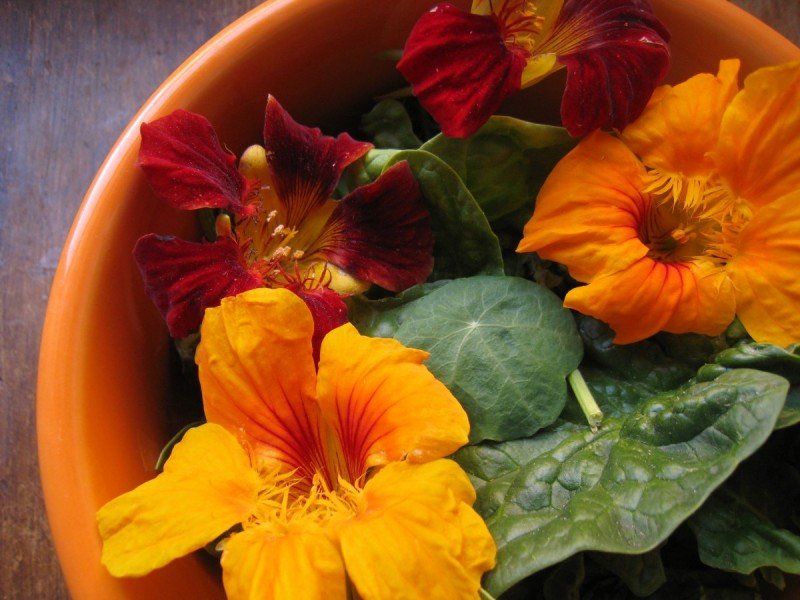 3. They are edible. In fact, the entire plant is edible…leaves, flowers, stems, seeds, and all. I consider nasturtiums a spicy green, and grow them in my garden as such. Add the leaves and flowers to any green salad, stuff the blossoms with an herb cream cheese, or chop them and add to pastas for a delicious addition to any meal. During the mid 20th century, people used nasturtium seed pods as a replacement for pepper. We can still do this today! All you have to do is wait for the seeds to dry and then grind them in a coffee grinder (I have one that I use specifically for herbs). Note: Make a yummy herbal seasoning salt by adding ground nasturtium seeds with other dried kitchen herbs from the garden.
4. They're not picky, and they'll grow well in any type of soil. The trick with nasturtiums is not necessarily the quality of soil they are planted in, just be sure to keep them well watered throughout the growing season…especially if you're growing them in containers. In all honesty, there's no need to put to much effort into the soil. Because, if its' too rich you'll end up with more leaves than flowers. Nasturtiums simply do better in poor soil! Bonus!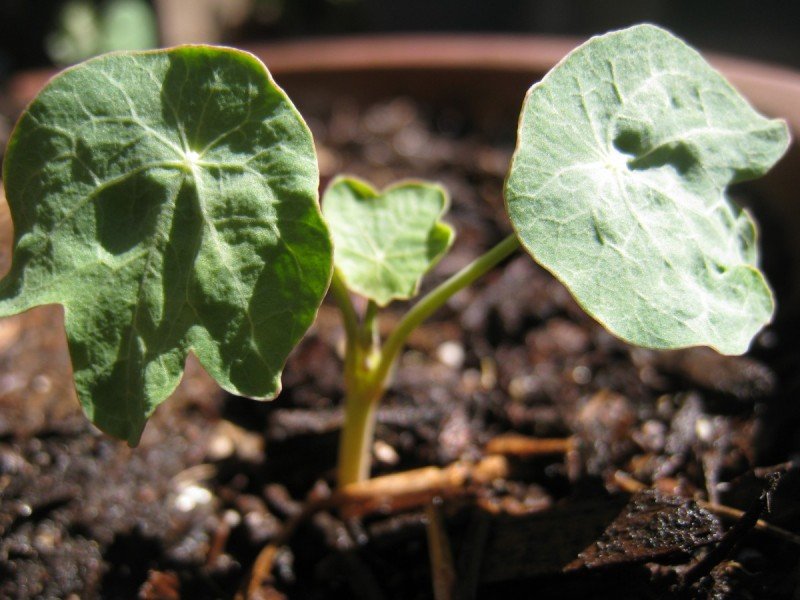 5. They are a great companion plant. Nasturtiums help deter aphids, squash bugs, white flies, cucumber beetles and a host of other pests. Plant them along side veggies such as tomatoes, cabbage, radishes, and cucumbers. Note: They really attract aphids; so, if you start to notice a real problem whip up a batch of this homemade pesticide, but avoid chemical sprays especially if you will be eating the foliage.
6. Nasturtiums are nutritionally dense, as their leaves contain significant levels of vitamin C and iron. Medicinally they are known to be useful in breaking up congestion of the respiratory system and they provide excellent relief from colds. Likewise, nasturtium is said to encourage the formation of blood cells and can be given as a blood purifier and detoxifier. When preparing for a harvest, remember to choose fresh leaves and flowers that show no sign of browning or withering.
Are nasturtiums a staple in your garden? What other edible flowers do you grow?