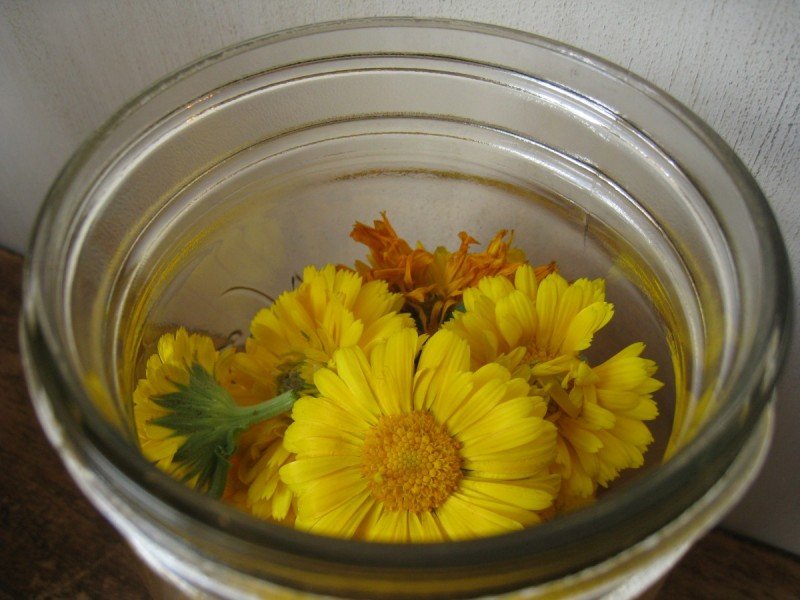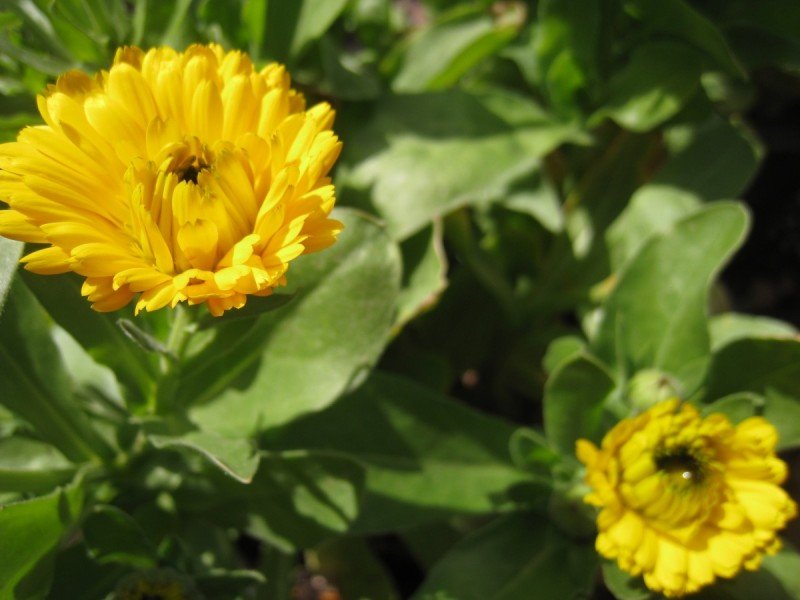 Calendula, also known as pot marigold, is by far one of my most favorite plants in the herb garden. I started growing Calendula last year in order to have a fresh and purely organic supply of petals and flowers for making lotions and medicinal salves; as the soothing and healing power of this beautiful bright yellow/orange flower has been experienced in my home.
These days — because of all the attention and well-documented research on the flower — you can easily find Calendula, in some form, as an ingredient in a variety of products. Yet, did you know that making your own Calendula lotions, balms, and salves can be done for a few dollars when you grow your own!
Let's learn how to go about growing Calendula this spring so that you can enjoy the benefits of this amazing plant!
Growing Calendula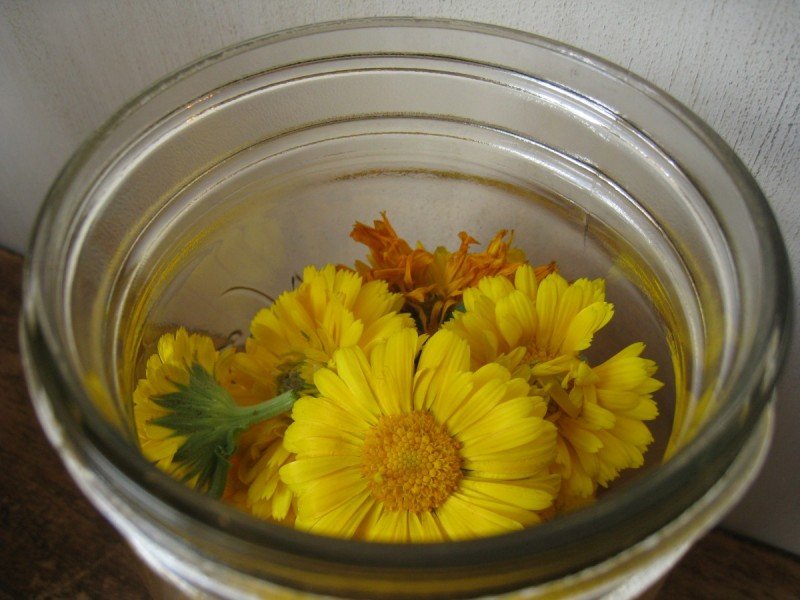 After a long winter, Calendula's vibrant colors are a welcome site in my garden. I highly recommend that everyone grow it! It's especially perfect for the beginner because it's so easy to grow from seed, it can be grown in most soil types with little effort, and it freely reseeds itself. Calendula, without a doubt, makes an awesome addition to any landscape.
Historically, I've never been really big on growing flowers, but Calendula…it's here to stay.
Here are the details:
How to plant it?
You can grow Calendula directly from seeds that are sown early in the spring season, and covered ever so slightly with garden soil. They start growing immediately and will grow very quickly.
Where will it grow?
Calendula grows best when sown directly into the garden. It tolerates any type of soil and will grow in partial shade to full sun. It will do well in almost any soil, and semi-shade as well. Calendula takes well to pot culture, and is easily grown in a variety of pots and window boxes on a balcony or deck.
When should I plant it?
From seed, you can sow it directly into the garden any time after the last frost in your area (click here to find your local freeze/frost information). Generally you're looking at an initial planting during the early spring and succession planting throughout the summer season. This will ensure a continuous supply of flowers. Note: You can start it indoors a few weeks before the last frost date if you're anxious to get a headstart.
Taking care of it.
Calendula likes water, so be sure that the soil doesn't dry out. Fertilizer isn't necessary, but your flowers will thank you if you were to add plenty of yummy compost.
The Harvest.
In order to harvest Calendula flowers and petals for medicine making, it's best to pick them at their peak — and pick them frequently. You really can't over pick these flowers! Harvesting the beautiful flower-heads force the plant to send out more buds. In fact, under harvesting will cause the flower-heads to go to seed and stop producing quickly. Whether you use the fresh flowers to make Calendula-infused oil (more to come on that topic) or dry them until crisp to use later (read more here) — you're guaranteed to have an exceptionally wonderful raw material ready to make a variety of healing remedies.
Where to Purchase Medicinal-Quality Calendula Seed?
–Mountain Rose Herbs…they sell Horizon Herb Strictly Medicinal seeds! The best in the business in my opinion.
-This year should be the only year you invest in seed, because from here on out you can harvest the flower-heads and save the seed in order to fill in the gaps. Otherwise, it does a pretty good job of reseeding itself.
Are you planning to grow Calendula this year?