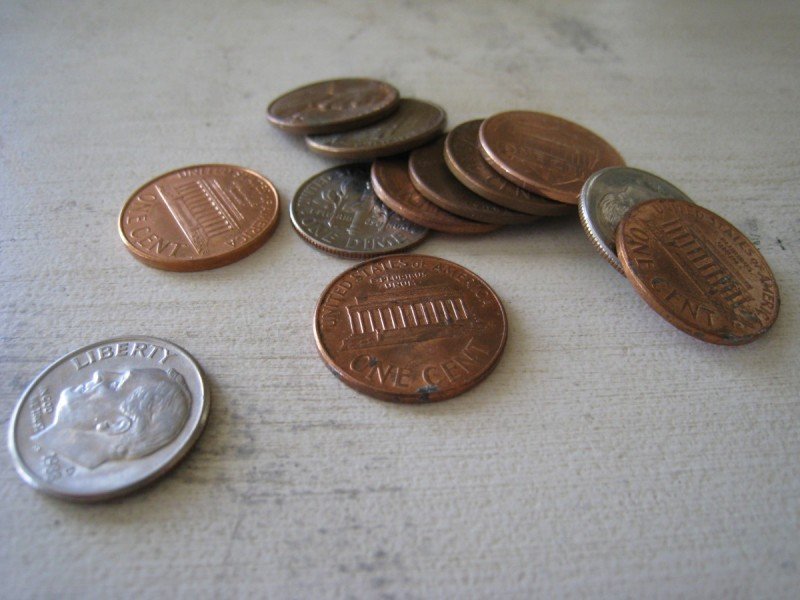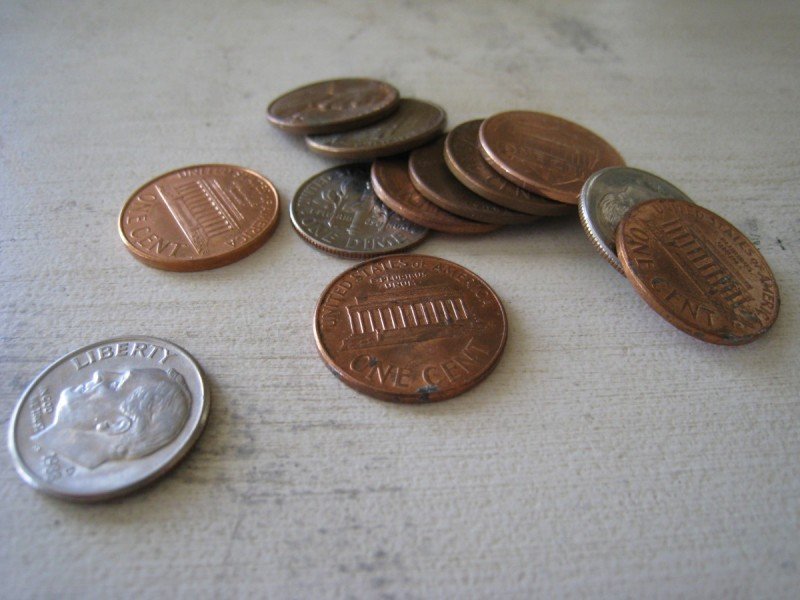 Debt is like any other trap, easy enough to get into, but hard enough to get out of.
-Henry Wheeler Shaw
There are a multitude of financial traps that have become prevalent in our society today. And no matter if you're working hard to pay off debt or struggling to pay the bills, I have a feeling that we are all trying to do the same thing…stretch our dollar as far as we can. 
Everything I've learned about money, I've learned by watching my parents and from my own experiences. I've seen all the negative things that can happen from the pursuit of "wealth" and I'm  beginning to realize the peace that comes through frugality.
Yet, how often have I wasted money? Oh goodness…too many times to even count. Sometimes it's been intentional, but oftentimes I've fallen into financial traps without even realizing it.
Common Financial Traps
Here are a few that I've fallen into:
1. Paying for it out of convenient. Full-time work schedules, over-commitment, and disorganization — just to name a few — are some of the things that cause us to fall into the financial trap of paying for convenience (i.e. over priced gifts, take-out and other convenience foods, impulse buys, etc.)
2. New technology must-haves. Remember what life was like 15 years ago…when we didn't have cell phones, laptops, big gaming systems, ipads and ipods glued to our fingertips. Don't miss understand me, there's nothing wrong with them except for the fact that each one of these items requires some type of monthly fee or continued purchase in order to maintain them. For a moment, consider the amount of money spent on apps alone! It's all about balance.
3. Living without a budget. Living without a budget is a guaranteed recipe for financial disaster. Having a plan for your money — no matter how much or how little — is one of the best things you can do to avoid financial traps. When we have a plan we are less likely to fall. Read more here…
4. Spending money to impress others. Everything, everywhere in our society tells us that our success is measured by the type of car we drive, the house we live in, and the clothes we wear. Spending money to impress others is an easy trap to fall into. Truth is, we teach our children to be aware of peer pressure yet we find ourselves as adults sometimes lusting over things that our friends and neighbors have. Read more here…
5. Buy it now, pay for it later. We all have legitimate wants and desires. However, now-a-days more and more people purchase on credit instead of waiting until they have cash in hand. Some do this under the umbrella of "building credit." Ask yourself, if you can't buy it with cash, should you be buying it? Read more here…
6. Let someone else do it. Hiring someone else to do specific tasks, jobs, or maintenance around the home, or at work, could eventually lead to thousands of dollars in unnecessary spending. With the wealth of knowledge available on the Internet, we can learn to do nearly anything ourselves! 
7. Not prioritizing health. Being sick ain't cheap. Doctor's visits, prescription medications, and time off work can become a rather large financial trap. While not all physical and/or emotional illnesses come under our control, playing an active role in our own health promotion could end up saving us quite a bit. For example, increasing the monthly food budget by $50 for the purchase of real foods as opposed to heavily processed foods makes good financial sense.
8. Forgetting to price shop. Shopping around and pricing out different grocery stores, farmers, and co-ops no doubt takes a bit of extra time, but it can be a great way to save money.
This list is by no means exhaustive, however financial traps such as these strongly impact our ability to save, give and experience true freedom.
It's also worth noting that these things in and of themselves are not bad, and only become problematic when they steal our peace and cause us to live beyond our means. Our level of frugality should never be measured by our ability to shop a sale, or use coupons, or penny-pinch. In fact, frugal living is found in the enjoyment of what we already have.
It's learning to appreciate the physical world that surrounds us. It's stopping the continual search for more. It's finding value in all things and learning to avoid the traps.
Now it's your turn! What financial traps have you fallen into — presently or in the past — and how will you avoid them in the future?