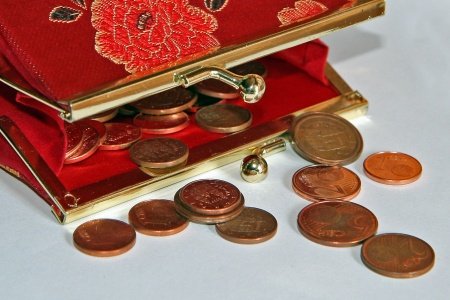 I like to think of budgets as a diet for your money. You need to watch every cent, be disciplined and be accountable at the end of the day. Just like diets, budgets can be tough to stick to. But nothing worth having is ever easy! Don't give up if you have a splurge or a blowout – hey we all do it now and again (even us here at SAHM!). No one is perfect! Here are some tips to get you on the way!
Write it Down!
To be accountable for your spending, first you need to know where it's going – in plain black and white! That means sitting down with pen and paper or using a spreadsheet to find our your financial position. Think of it like a food diary – you write down what you eat to see where your going wrong – this is exactly the same thing. Be brutally honest. If your not sure – keep every receipt for a fortnight and log them into your budget – you will soon see where that money is going – and once you know where it is going – you can work on how to reduce it ie 'cutting the fat'.
Set up the following categories:
Rent/Mortgage Repayments
Utilities (Electricity, gas, water)
Phone, Mobile and Internet Expenses
Insurance (House, Health, Life, Car etc)
Car, Transportation and Tickets
Food and Clothing
Medical
Entertainment
Other (debts, gym memberships etc)
SAVINGS!!!!
Savings are very important. You would have heard of 'Paying yourself first' – so true. But decide on the amount after you have completed your budget! Put that money in a separate account that has a good interest rate!
Work Towards a Goal!
If you have never lived by a budget before – this is the easiest way for you to start – have something to work towards. Now it can even be a frivolous thing such as a holiday – but what you will learn on the way will be invaluable. Work out how many weeks you have to pay for your holiday – and work it into your budget. If not a holiday – make it something you really really want – it's the disciplined saving that you will learn along the way!
Treat Yourself Every So Often!
So you've been sticking to your budget for say two whole weeks without a single slip up – schedule yourself a treat. Now don't let that treat spoil the entire point of saving – make it something small but something you like. A night at the movies or a lovely take-out lunch. Something you can really enjoy that won't break the bank. By rewarding yourself every so often, it will be easier to stay on the 'financial diet'.
Make Your Budget Workable!
Be strict on yourself, but not so strict you can't possibly live or really 'resent' the budget. Make it work to fit your lifestyle. Most financial institutions now have a free financial advice service – use it! Or if you have a financially savvy friend that you trust with your financial situation – let them look over your budget and help you out. In fact seek our friends or family that are great with money – and find out what makes them tick. Most people love to talk finance and it's great to learn from someone that has done it first hand!
Of course living frugally and simply will help your bank account grow faster!
Now It's Your Turn
Daily Goal: Make a budget. Here some additional resources to assist you:
Download: The 23 Day Frugal Living Challenge Daily Goal Sheet
Connect With The Community: Take a few minutes and head over to the forum. Share your "Frugal Living Daily Goal", encourage, and support one another.