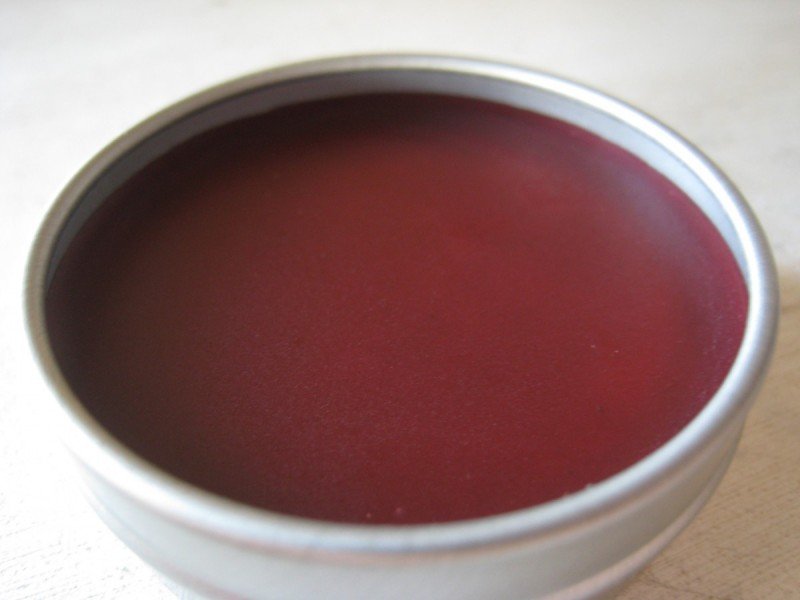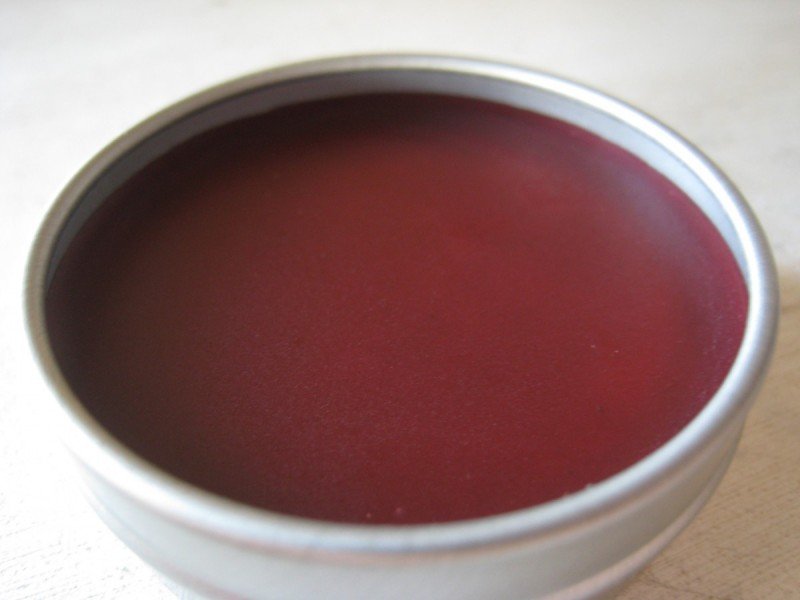 When I first set out on my quest to find a recipe for naturally tinted lip balm, I realized that there's not a lot of information out there! So…it became a challenge for me and thankfully I found exactly what I was looking for. And this is how it goes, I discover something cool — we try it here at home for a while — then I share it with you 🙂
You know from this post that making lip balm is a part of my seasonal routine. For a minimal invest of time and money, I am able to keep my family — and my Mom, Dad, and dear friends — in lip balm for quite a while.
I love my lip balm recipe! In fact, I can't even bring myself to buy it from the store ever again.
But it was missing something…a touch of color.
Natural Lip Tint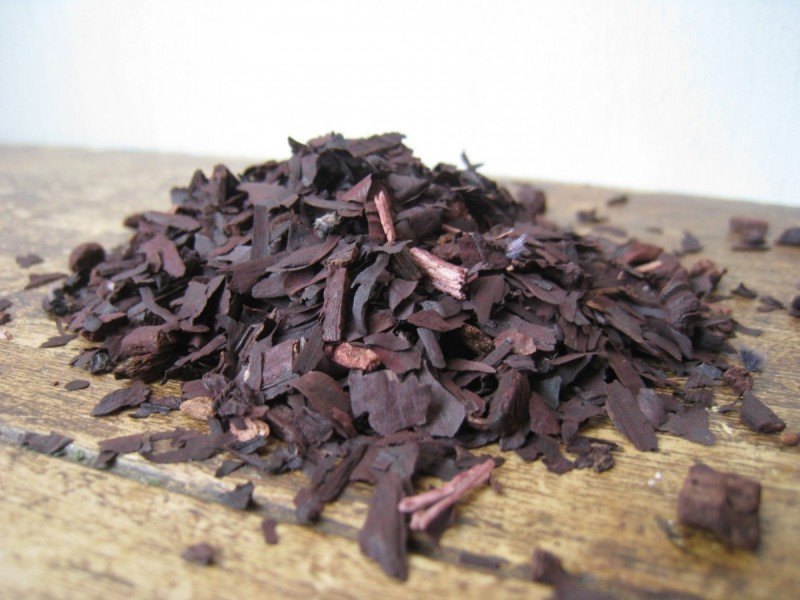 My search for a natural, plant-based, herbal solution for tinted lip balm lead me to Alkanet Root. Alkanet root has many beneficial properties yet it is primarily used as a very effective dying agent, wonderful for use in lip balms.
Used in my recipe, it gave the oils a beautiful deep burgandy tint and on my lips it was the perfect bit of color I had been looking for!
You can purchase and use Alkanet Root two way:
Purchase alkanet root and alkanet root powder online by clicking this link to Mountain Rose Herbs.
Alkanet Root
If using the root, plan on infusing 1 tablespoon of the root in 1/4 cup of oil for a week or so, in a small glass mason jar. Shaking daily until you are satisfied with the color. Note: This method will eliminate the need to use the root powder in the recipe below.
Alkanet Root Powder
Can be added straight into your recipe, in the amount that is suitable for your needs.
Naturally Tinted Lip Balm ~ The Recipe
Ingredients
-1 ounce coconut oil (2 tablespoons)
-0.5 ounce olive oil (1 tablespoon)
-0.25 ounce cocoa butter (1 1/2 teaspoon)
-0.5 ounce beeswax (1 tablespoon)
-1 teaspoon vitamin E oil
-1/2 teaspoon essential oils (optional, but fun to experiment with)
-Alkanet Root Powder to your color preference. To this recipe I add approx. 1-2 teaspoons.
Directions
1. In a small pot, or double boiler, over super low heat melt the coconut oil, olive oil, cocoa butter, and beeswax. Stir until just melted.
2. Remove from heat and add vitamin E oil, alkanet root powder, and your choice of essential oils. Continue to stir well in order to combine all the oils and distribute the alkanet root powder evenly throughout the mixture.
3. Pour into your containers and then allow it to cool on the counter until hard.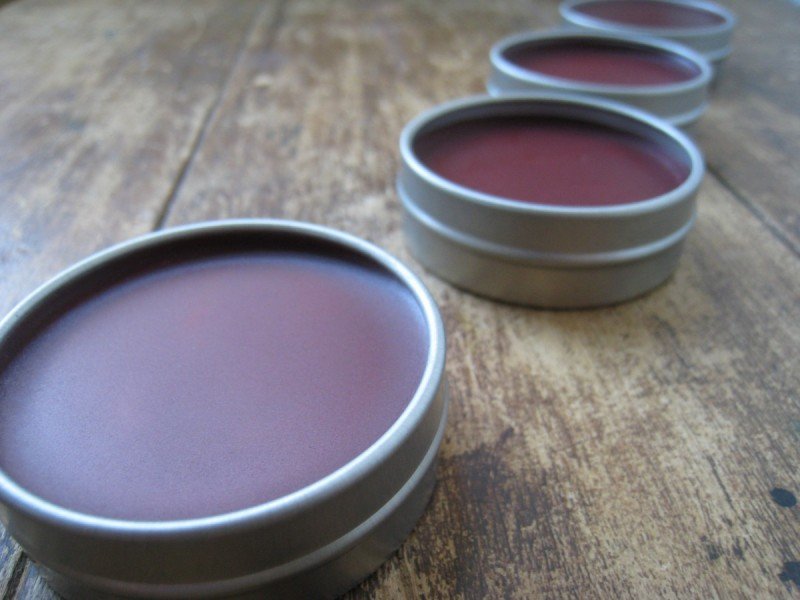 Notes
-Feel free to substitute, for the olive oil, any oils you may have on hand, i.e. jojoba, almond, apricot…
-I love to infuse the olive oil with nourishing herbs such as rose hips, burdock root, calendula, or comfrey. The list beneficial herbs could go on and on! Have fun with it 🙂
-Another opportunity for creativity comes in the form of your choice for essential oils. The most common additions are: peppermint, vanilla, orange, lavender, anise, cinnamon.
Where to Purchase
-The best source for Alkanet Root and Alkanet Root Powder that I have found is Mountain Rose Herbs.
-I love the cocoa butter from The Soap Dish and Mountain Rose Herbs.
-You can find beeswax here.
-And everything else you should be able to purchase at a local grocery store.