In our house, preparations are well underway for the coming seasons. Lip balm making happens to be one of the items high on the list of priorities.
I started making my own homemade lip balm one year ago when I came across this recipe on FIMBY. And guess what? I'll never go back to store bought! You just can't beat the frugality of making your own. Not to mention, the health benefits of 100% pure and natural ingredients.
It's also super easy! We make the balm in bulk. Today, within a matter of an hour, we had eight 1 ounce tins on the counter cooling, and that will supply us for a while.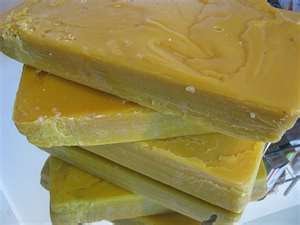 Homemade Lip Balm Recipe
-7 teaspoons grated beeswax
-6 teaspoons coconut oil
-6 teaspoons jojoba oil
-1 ½ teaspoons vitamin E (vitamin E oil)
-1 teaspoon essential oil
1) Melt beeswax, coconut oil, jojoba oil, and vitamin E in a small pot over low heat. Stir with a stirring stick (I use a chopstick).
2) Remove from heat to add essential oil. Stir well to combine.
3) Pour into tins and let cool on the counter until solid.
This recipe will yield four 1 ounce tins.
Lip Balm Making Tips:
When determining the essential oils you will use choose them based on your needs.
–Lavender and Sweet Orange (1/2 tsp of each)
–Peppermint oil (think Burt's Bees)
–Clove Oil (reduce amount of oil used in recipe to ½ tsp. due to potency)
Get creative with the use of oils (i.e. coconut and jojoba oils). Use what you have on hand. Olive oil, almond oil, avocado oil all work well here. These are simply the oils that I feel have the best moisturizing and protective effect on the tender skin of the lips.
Look in your local health food store for the ingredients. I also often order from Mountain Rose Herbs. And as for tins, jars, or tubes I've always had good luck with Specialty Bottle.
Enjoy! And most importantly, have fun.