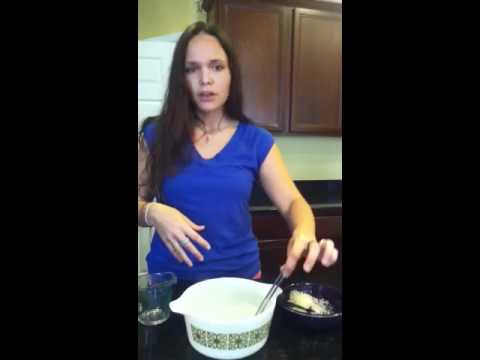 [I] love making my own homemade cleaners — so much so I even wrote a book about it! Homemade cleaners are frugal, less toxic and the process of making them is oh so empowering. With only a few simple ingredients, I am able to clean every room in my house. I know as long as I have my own homemade simple soap, borax, white vinegar, washing soda, and baking soda I can make anything I need.
One of my most popular cleaning recipes is my Homemade Liquid Dish Soap. However, since I posted it, many of you have had questions surrounding it. Today I want to address a few of those and give you another video tutorial.
A Couple of Questions
Two of the most common questions I receive regarding the Liquid Dish Soap Recipe are:
"Where can I find liquid castile soap?" or "Help! I can't find liquid castile soap!"
"The dish soap is not as thick as I'm use to. How can I thicken it?"
Both great questions! And ones that I have set out to answer for you.
A Video Tutorial
For the past few weeks I have been working on the recipe and today I am ready to share with you what I hope is a great revision on a very useful recipe.
The Revised Recipe
I've created a PDF document with the revised recipe that you can open up and print off here:
Homemade Liquid Dish Soap Recipe PDF (13 kb)
Have you made the transition to homemade cleaners? How's it going?
Click here to learn more about making your own homemade cleaners!
Be sure not to miss a post, click this link to receive my free eBook and Frugally Sustainable tips by email.