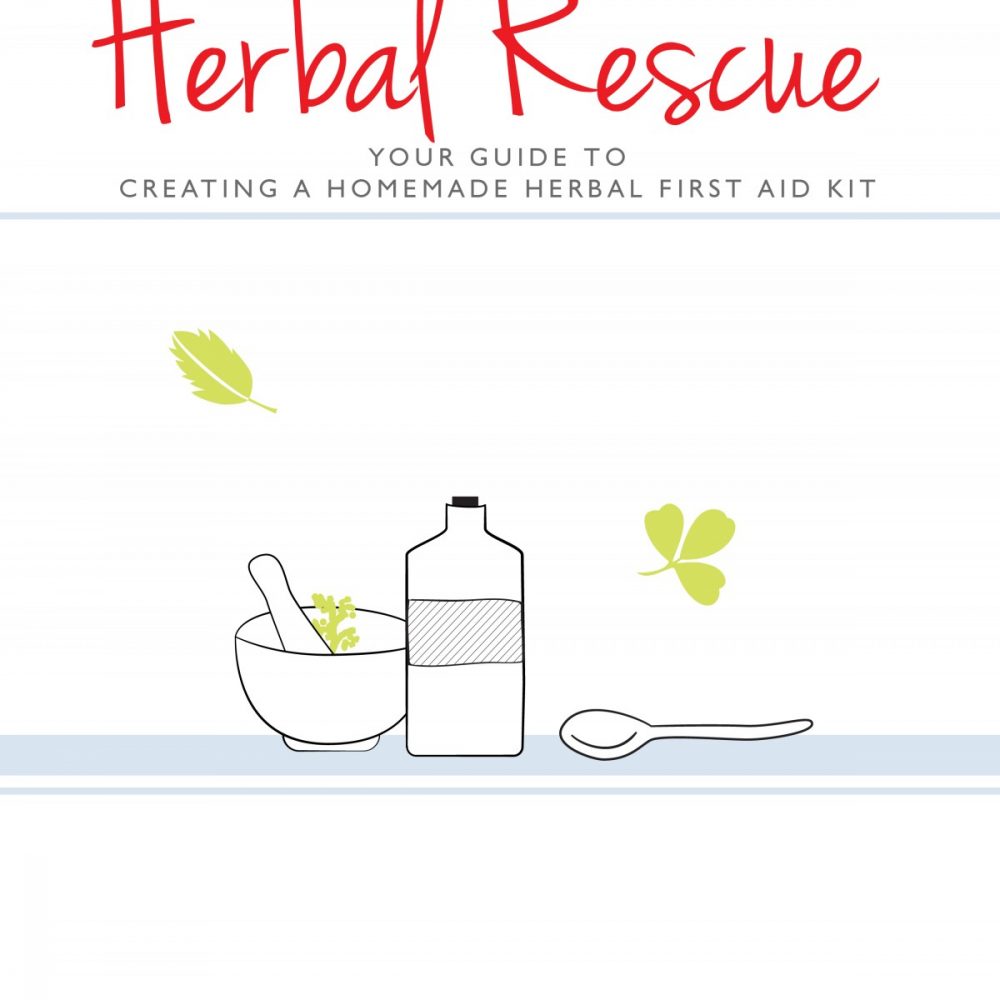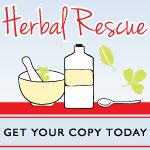 With the celebration of Memorial Day in the U.S. behind us, summer is preparing for her grand entrance — and with her, the anticipation of many outdoor adventures are on the horizon. 
Now's the perfect time to put together an herbal first aid kit — wouldn't you say!?!
During this month of May — through our series "Creating a Kitchen Pharmacy" — we have been learning that herbal remedies, unlike commercially-prepared products, require some planning and foresight. By starting your preparation now, you'll be more than ready for those ailments that can come from family travel, vacations, and more time spent active in nature.
So I say let's have some fun, and wrap up this series with a bang!
Herbal Rescue
It is my sincere hope that the writings of the past few weeks have inspired and empowered you to seek ways in which you can care for your family right in your own home.
I was compelled to write Herbal Rescue as a method of further empowerment for you and your family. This little eBook contains 45 pages full of recipes and how-to's that will enable you — from your own kitchen — to treat bug bites, insect stings, cuts and scrapes, sunburns, and other minor illnesses that may arise during the coming season.
It's a step-by-step guide suitable for anyone eager to create an herbal first aid kit.
You will find that the chapters review topics such as:
A Variety of Herbal Preparations
Digestive Aids
Bug Bites, Stings, and Rashes
Cuts, Wounds, Scrapes, and Burns
Cold and Flu Symptoms
Anxiety, Stress, and Sleep
Pain Management
Bumps, Bruises, and Blisters
And the best part…it's FREE! All current and future email subscribers will have access to download a free copy.
How to Download
Please accept your FREE copy of Herbal Rescue: Your Guide to Creating a Homemade Herbal First Aid Kit as a thank you for subscribing to Frugally Sustainable by email.
IMPORTANT: To both new and old subscribers…please note that your download link for Herbal Rescue: Your Guide to Creating a Homemade Herbal First Aid Kit will be available at the bottom of the next regular article you'll receive by email from Frugally Sustainable.
Enjoy
If you enjoy this FREE gift, my only hope is that you will share Frugally Sustainable with your friends and family.
I can't thank you enough for your support and your readership!