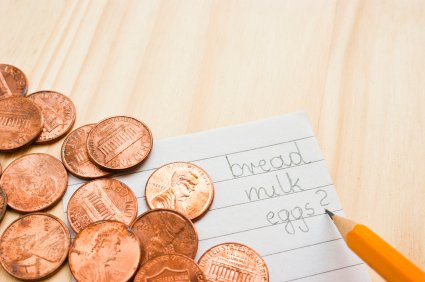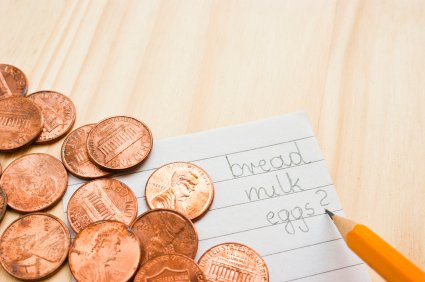 [T]he title of today's piece was the first sentence in an email that I received earlier this week. It's a phase that I screamed for years prior to taking the "Stay-at-Home Mom" plunge just nine months ago. As I began to formulate a response to this sweet Mother's plea for help, I found myself re-living my own story and I was reminded of the journey once again.
This time one year ago, I had never been so discontent in all my life. It didn't make sense! I had everything…a good paying career as a registered nurse, working in an extremely prestigious hospital. I was enrolled in a Master's program. My husband has a wonderful job also in the medical field. We have a beautiful home in a super nice neighborhood. What the heck?
Why the inner turmoil?
I had pushed for this "success" my entire life!
Yet, every morning I left my house…and as I drove away…tears welled in my eyes.
What would my children do today that I would miss? What conversations with my pre-teen daughter would be redirected toward someone else because I wasn't there for her? How much money would I waste on convenience because I was too busy working to do it myself?
The Turning Point
If you've ever been in a situation like mine, you understand what I mean when I say…"I just couldn't do it anymore!"
I wanted to be home with my babies — full-time. Raising them, nurturing them, teaching them.
But I didn't think we could afford it!
If we lost my income, how could we afford our cars, our home, the expensive dinners, and the extra-curricular activities for the children? I realized we couldn't, and that was the point! We had to make serious changes.
Making the Tough Choices
These are a few of the things that I remembered as I wrote a response to the Mother desperate for a life-line and a few words of encouragement.
"There's always a way." I told her. "You just have to find yours and be willing to make some tough choices."
Do you know what…I have fond memories of the days when my husband and I were both in college and we had a newborn at home. Our combined income was probably — oh I don't know — $15,000 a year (and that's being generous). But we had it all, health, happiness, a roof over our heads, two cars in the driveway, and yummy food in our bellies. Then we "grew-up" and our income started to increase, but so did our bills and our debt…discontent set in.
It was our own fault really. Too many bad financial decisions.
Fast forward a few years and here we are…after making some pretty tough choices, I am proud to be a full-time stay-at-home Mom and we live comfortably off of one income.
Good for you, but I don't know if I can afford it.
That's what I used to say when I'd hear women talk about staying home with their children, and that subtitle was my biggest concern — I never thought we could afford it.
So here's what my husband and I finally did to determine the answer:
Create a budget. I've said it before and I'll say it again…you have to track your spending! If you don't know where your money is slipping off to, you can't patch the holes. Read more here…
Figure out how much it's costing you to work. Eric (that's my husband's name) and I sat down one day and listed all the things that we spent money on just because I was working. Things like gas, convenience foods, child-care (a HUGE chunk), clothing, etc. And do you know what we realized adding all of those things up…it was almost to the point that I had to keep working so that I could keep working! My salary — a pretty darn good one — was being spent mostly on child-care, convenience, and gas.
Realize that saving money is making money. Now, staying-at-home's no joke! It's a full-time job. I not only care for the children, but I work hard daily to make sure that by saving money on make-it-yourself products…we in turn make money. I cook at home. I make my own homemade cleaners for pennies. I homeschool my children (which saves us a ton). I make our own medicine and grow our own food. I use cloth instead of paper products. The list could go on and on. Saving money is making money…but it takes hard work and discipline. Read more here…
Find a way to make a little extra money doing what you love. Starting Frugally Sustainable, and a little collection of wonders found in my Etsy shop, were initially designed to be a healthy outlet for me (and that they are). You too have gifts, talents, and things that you are passionate about! What are they? And how can you use them to provide a little extra income? I never expect to make millions doing these things, but they are (praise God) providing just enough income to help us become 100% debt-free. This is my mantra…"Give me neither poverty nor riches! Give me just enough to satisfy my needs." ~ Proverbs. Read more here… 
Redefine wants vs. needs. When we started to redefine our wants versus those items that we truly need, that's when things really changed. This was key in our acceptance of the fact that we could afford for me to stay home. Read more here…
What do you do that helps you and your family live comfortably on one income?
Be sure not to miss a post, click this link to receive my free eBook and Frugally Sustainable tips by email.