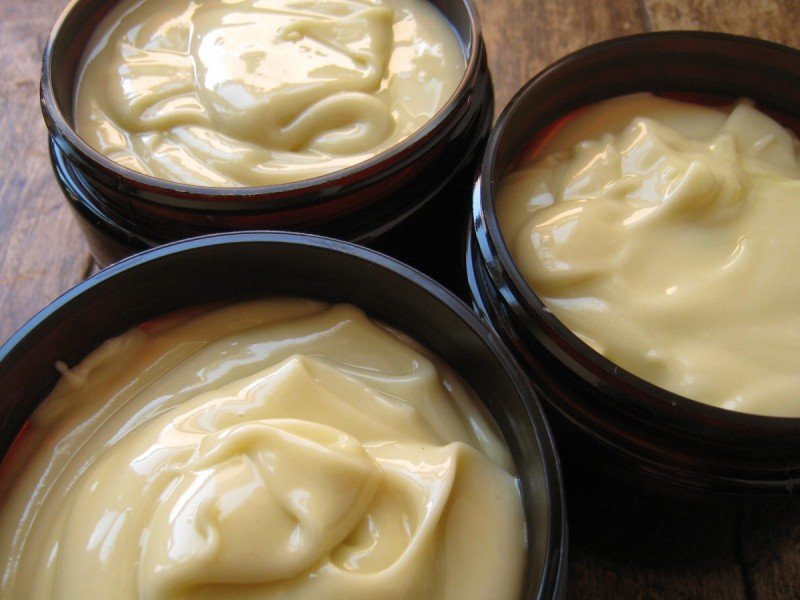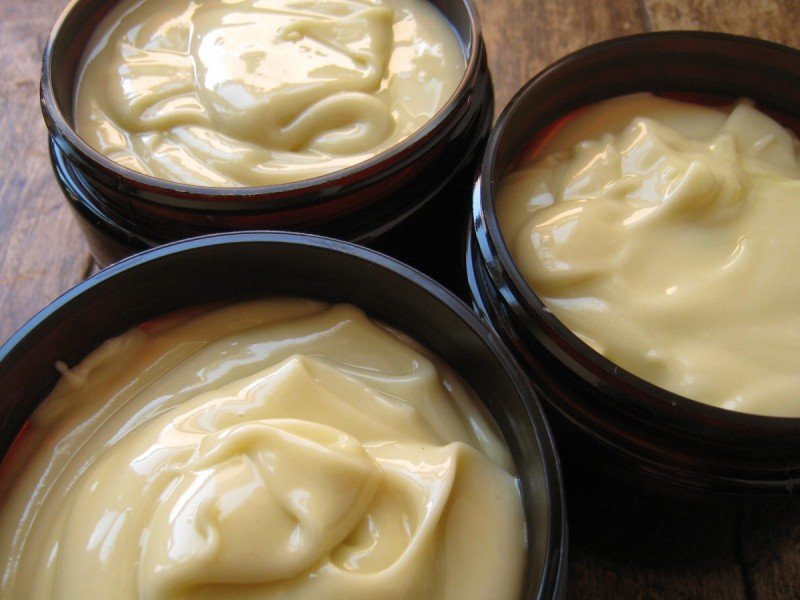 Well, I never intended to write a series on Calendula, but that's what seemed to flow this week and I'm glad it happened!
We've talked about growing, harvesting, preserving, and infusing this soothing medicinal flower…and I think it's only appropriate that we conclude with a list of Calendula's beneficial properties and a recipe.
Benefits of Calendula
Calendula is beneficial for a multitude of ailments. When taken internally — as a tea or tincture — it has the ability to reduce the inflammation of the digestive system. When applied topically — as a lotion, salve, ointment, herbal bath, or compress — it is one of the best herbs for treating skin issues like burns, inflammation, cuts, scrapes, bruises, bee stings, minor wounds, diaper rashes, conjunctivitis, eczema, athlete's foot, and acne. It works just like any anti-fungal, antibacterial, antiviral, and anti-inflammatory would.
As powerful as it is aganist these ailments, it is also gentle enough to use on babies, children, or animals.
Lotion Making
Including Calendula in your herbal preparations only adds to the healing properties of the final product. One of my favorite ways to use Calendula-infused oil is in a homemade lotion.
My first experience with making Calendula lotion was about three years ago, soon after the birth of our third child. I found it so moisturizing, healing, and cost-effective that I swore I'd never go back to store bought! And we haven't…
There is a bit of detail and timing that goes into making lotion — especially if you make it without artificial preservatives and emulsifiers — but basically, all creams and lotions are referred to as emulsions (a.k.a.the combination of an oil and a water), because they use of an emulsifier to bind the oil and water together.
Tip: Think of it in the same way you'd think about making homemade mayonnaise.
The parts to making lotion include:
a liquid (i.e. pure distilled water, floral hydrosols, or herbal infusions)
an oil (i.e. olive, grapeseed, jojoba, sweet almond, apricot, avocado, coconut, cocoa butter, shea butter)
an emulsifier
natural preservatives (i.e. benzoin essential oils, vitamin E oil, grapefruit seed extract or rosemary oil extract), optional
natural additives (color, fragrances, essential oils), optional
Supplies needed:
kitchen scale (in order to accurately weigh your ingredients)
electric stick blender
mixing bowls and pots (glass or stainless steel only, do not use aluminum or Teflon)
spatula
measuring cups and spoons
storage containers for the lotion
wide-mouth glass mason jars
fine mesh strainer or cheesecloth
Calendula Lotion ~ The Recipe
Ingredients
A version of this recipe.
-4 ounces Calendula-infused oil
-2-4 ounces Calendula-infused distilled water
-0.5 ounces emulsifying wax
-0.5 ounces vegetable glycerin
-o.5 ounces witch hazel
-1/8 teaspoon potassium sorbate (as a preservative)
-1/4 teaspoon grapefruit seed extract, optional 
-30 drops essential oils of lavender, optional
Method
1. Sterilize all of your equipment and jars by putting it all in a big pot of boiling water then draining. It's not vital that you do this, but it will help ward off bacterial growth…possibly extending the life of your lotion.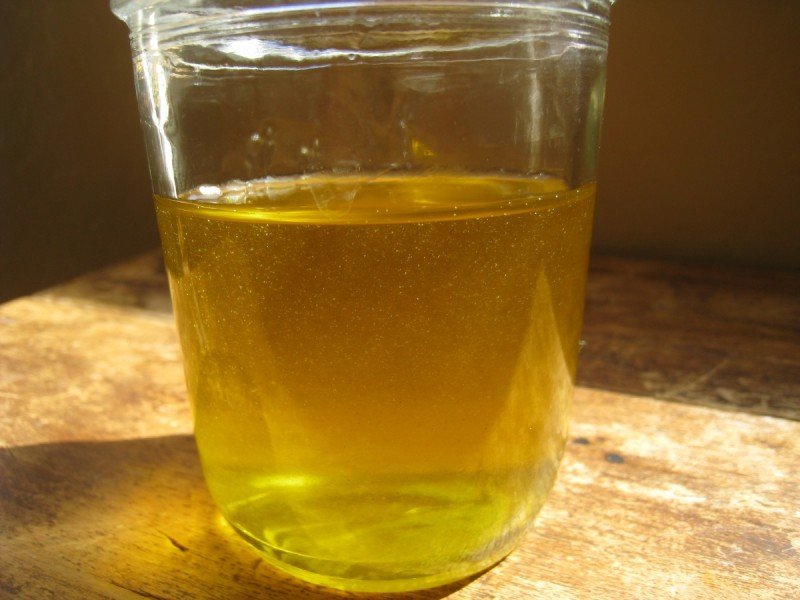 2. Prepare Calendula-infused distilled water by pouring boiling distilled water over fresh or dried Calendula flowers and steeping until it's room temperature. Strain. Reserve 4 ounces of the "tea." Note: You may simply use plain distilled water, I just like to add an additional Calendula punch. And yes, distilled or pure water should be used to prevent bacteria from growing.
3. Using a kitchen scale, weigh all ingredients.
4. In a small sauce pan, combine the oil, liquid, witch hazel, glycerin, and emulsifying wax.
5. Heat mixture on the stove over low heat, until the mixture is well combined and completely melted. Stir frequently.
6. Remove from stove.
7. Using an immersion blender (or a wire whisk), stir intermittently until cool, creamy, and thick.
8. Add in rosemary antioxidant (extract), potassium sorbate, grapefruit seed extract, and essential oils.
9. Stir well.
10. Pour into storage bottles (Please Note :: I use these cobalt glass bottles with pump tops. This lotion has a higher concentration of liquid and I do not recommend using jars. Pump top bottles prevent contamination of the lotion).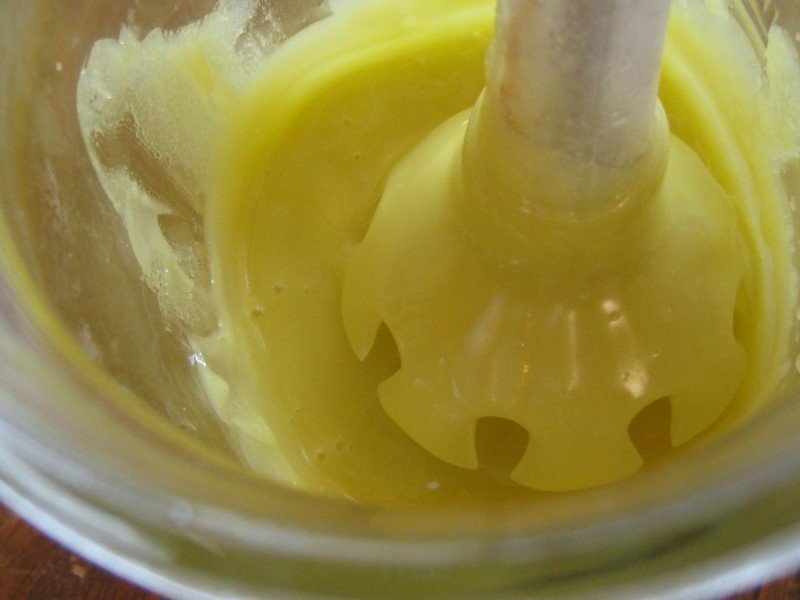 This recipe will produce approximately 6-8 ounces of high-quality lotion. I've kept it on my bathroom counter for 4 months without ever having an issue. For longer storage, keep in the refrigerator.
Get ready to bathe your family in Calendula goodness!
Looking for products mentioned in this post?
Mountain Rose Herbsis my go-to for all my oil, witch hazel, herbal, and essential oil needs!