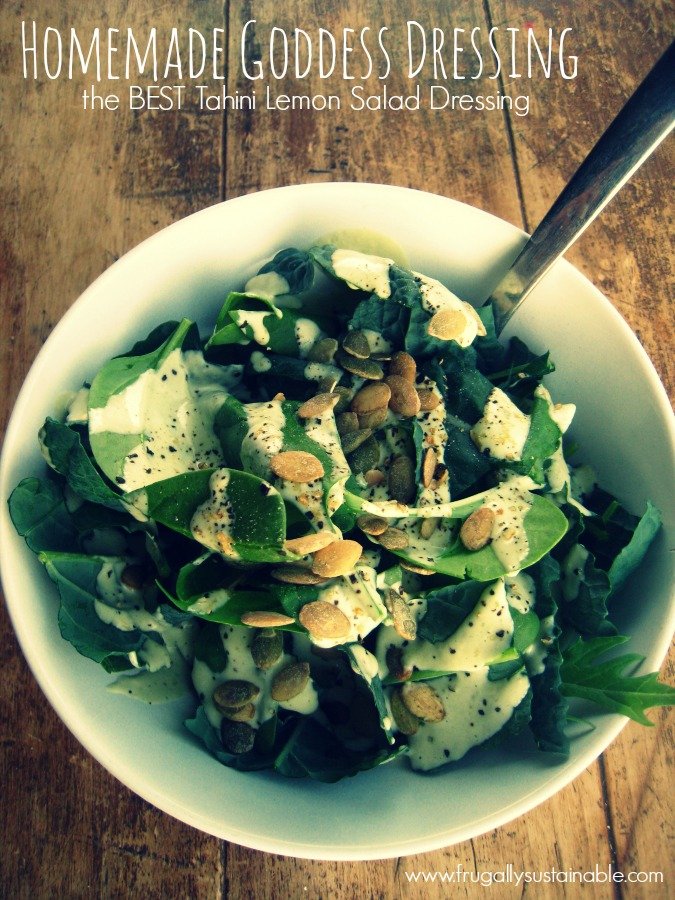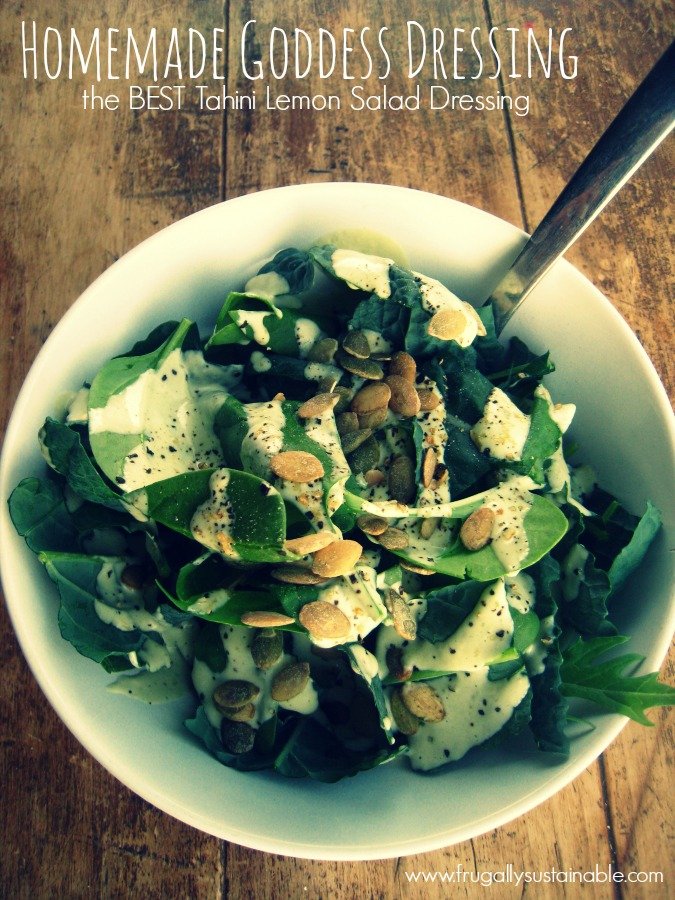 I'm going to go ahead and manifest the blessing of this year's garden bounty!
So far, I have more basil, thyme, cilantro, parsley, and sage than I know what to do with! Likewise, the greens — spinach, kale, and chard — are extremely happy in their containers…with yields plenty for daily garden-fresh salads. And I'm only 4 weeks into the desert growing season!
Forever now, I've been in love with the store-bought Goddess Tahini Lemon Dressing on my salad — and as a dip with vegetables, as a spread on sandwiches…I basically put it on everything.
Then I happened…
…I finished the bottle, and was in no mood to run out.
My intention has always been to make it myself — I'm sure you know how that goes. Nevertheless, last evening forced my hand, and…
…oh.
…my.
…goodness.
This dressing is super righteous!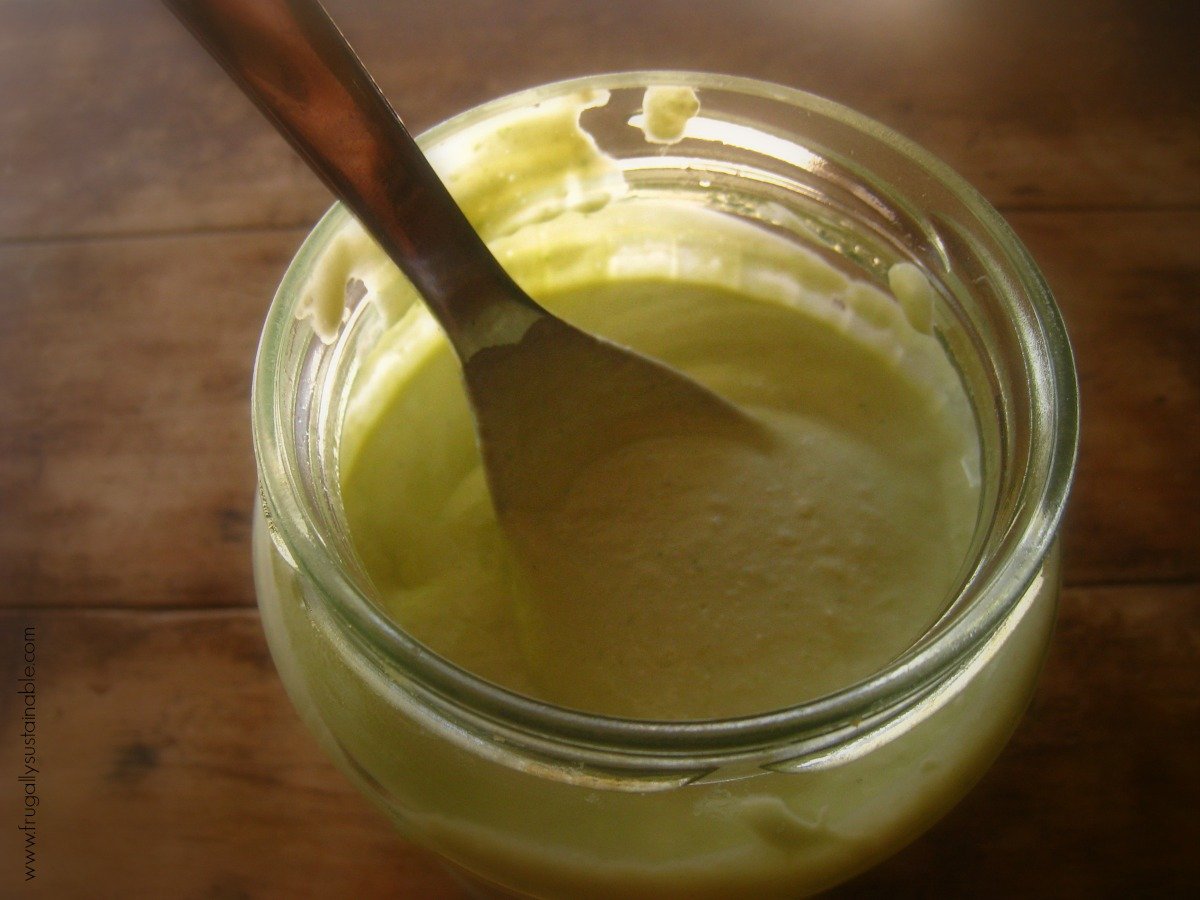 The BEST Tahini Lemon Dressing
Ingredients
*Whenever possible choose organic and/or homegrown ingredients. I have linked to the products I use as a reference.
Method
Toss all ingredients into a Vitamix, food processor, or standard kitchen blender.
Blend until well combined and smooth.
Store in a glass jar in the refrigerator. Use within 2-4 weeks.
You're gonna love it (At least I hope you love it as much as I do)!!!