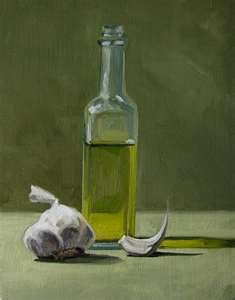 Did you know that a good percentage of ear infections are caused by viruses? And, the infection caused by a virus will not respond to antibiotics. In fact, the body will usually heal itself and the viral infection will go away on its own.
The goal with treatment of a viral ear infection is symptom relief. Symptoms such as pain, irritability, and distress can make for a very unpleasant experience.
One of the most effective natural remedies for the ear pain associated with an ear infection is warm homemade garlic oil. Garlic's properties include, but are not limited to, use as an antiseptic, antiviral, and antibacterial agent. When preparing garlic for use in this recipe, or any recipe for that matter, it is important to allow garlic to rest after mincing for approximately 10 minutes (please click on this link to learn more).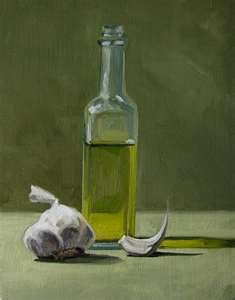 Garlic Oil Recipe
-1 clove of garlic, minced
-2 tablespoons of olive or coconut oil
Directions: Warm oil slightly over low heat in small pot. Remove oil from heat and add minced garlic. Cover and allow oil and garlic to steep for at least 30 minutes. Strain and bottle if necessary. Oil will keep in refrigerator for 4-5 days.
To use: Instill 2-3 drops of oil in the ear as often as needed for pain relief.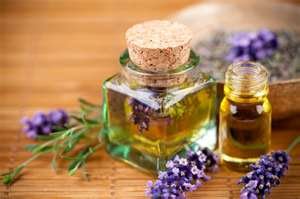 You may also want to administer a light massage of the neck in an attempt to help the lymph nodes drain fluid away from the ears. Thereby reducing the risk for bacterial growth.
Lavender Oil
-1 drop of lavender essential oil
-1 tablespoon of carrier oil (olive, coconut, almond, jojoba, avocado)
Directions: Mix the 2 ingredients and rub it on your hands. Begin massaging gently from the ear down the neck toward the chest as well as massaging from the ear down the jaw line.

Tips:
-For added pain relief, heat a small cloth bag of rice for use as a warm compress applied directly over the ear.
-If the pain increases and lasts longer than 48 hours, or if the child/adult's symptoms are associated with an uncontrolled fever. This may indicate a bacterial infection, requiring medical attention.