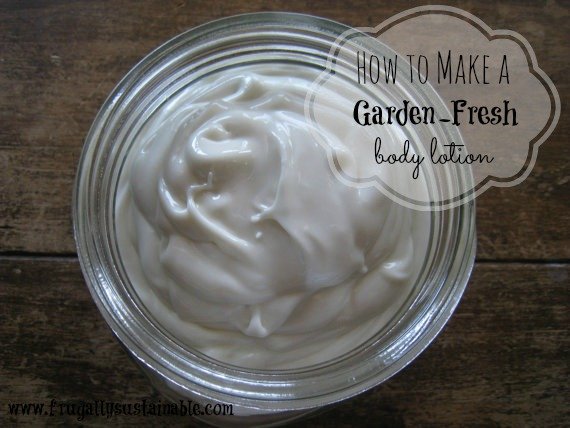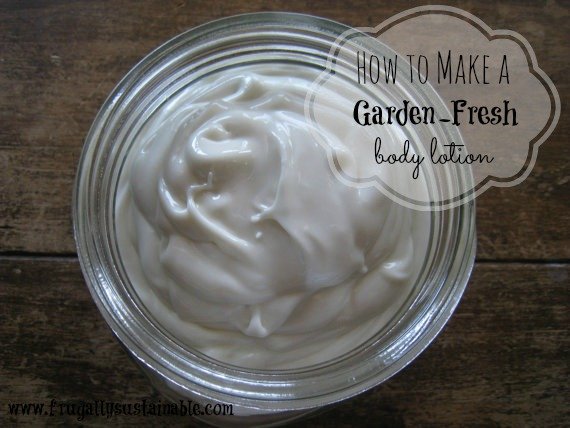 With gardens beginning to sprout in the Northern Hemisphere…it's exciting to think of all the goodness they will supply for our bodies inside AND out!
There are so many natural, homemade remedies that can come straight from the garden!
The plants become food and medicine.
Nourishment and healing!
Simple preparations that soothe, restore, and rejuvenate.
For example…take these few common garden plants:
rosemary and thyme contain potent antiseptic properties…not-to-mention they are excellent pain relievers.
the flowers of lavender, calendula, and chamomile are calming, anti-inflammatory, and anti-bacterial…making them useful for all manors of healing.
the garden mints are refreshing, cooling, and relieve all kinds of stresses.
sage can be used as a disinfectant.
common plantain has for centuries been regarded highly for it's anti-bacterial, astringent, anti-inflammatory, and antiseptic properties.
oregano is one of the best herbal antiseptics available.
comfrey…the miracle herb…has the power to mend tissues and bones; likewise, it holds strong anti-bacterial and anti-inflammatory properties.
And these just to name a few!
Isn't it amazing that we can grow all of this healing power right in our own backyard gardens!?!
Lotion Making
Including a variety of garden-fresh plants into your natural, homemade preparations only adds to the healing properties of the final product.
One of my favorite ways to use these medicinal plants is in a homemade lotion.
My first experience with making lotion was about four years ago. I found the end result super moisturizing and healing — nothing like any commercially-prepared product — that I swore I'd never go back to store bought!
And I haven't…
There is a bit of detail and timing that goes into making lotion — especially if you make it without artificial preservatives and emulsifiers — but basically, all creams and lotions are referred to as emulsions (a.k.a. the combination of an oil and a water), because…well…that's the aim…to bind oil and water together 🙂
Tip: I like to think of the whole process the same way I think about making homemade mayonnaise.
The parts to lotion making include:
a liquid (i.e. pure distilled water, floral hydrosols, or herbal infusions)
an oil (i.e. olive, grapeseed, jojoba, sweet almond, apricot, avocado, coconut, cocoa butter, shea butter)
an emulsifier (I've always just used beeswax)
natural preservatives (i.e. benzoin essential oils, vitamin E oil, grapefruit seed extract or rosemary oil extract), optional
natural additives (color, fragrances, essential oils), optional
Supplies needed:
kitchen scale (in order to accurately weigh your ingredients)
electric stick blender
mixing bowls and pots (glass or stainless steal only, do not use aluminum or Teflon)
spatula
measuring cups and spoons
storage containers for the lotion (this is the perfect opportunity to repurpose those glass jars from the kitchen)
wide-mouth glass mason jars
fine mesh strainer or cheesecloth
Garden-Fresh Body Lotion ~ The Recipe
Ingredients
-4 ounces garden-fresh herb-infused oil
-2-4 ounces herb-infused distilled water or hydrosol of choice
-0.5 ounces beeswax
-0.5 ounces vegetable glycerin
-o.5 ounces witch hazel
-1/4 teaspoon grapefruit seed extract, optional 
-10 drops essential oils of lavender, optional
–20 drops essential oils of grapefruit, optional
–5 drops essential oils of peppermint, optional
Method
Choose the plants you will use from your garden.
Prepare an herb infused oil using this method… (Note: I love using a combination of calendula flowers, plantain leaf, and comfrey infused into grapeseed oil. Grapeseed oil is considered the "non-oily oil" and easily absorbed into the skin.)
Sterilize all of your equipment and jars by putting it all in a big pot of boiling water then draining. It's not vital that you do this, but it will help ward off bacterial growth…possibly extending the life of your lotion.
Prepare herb-infused distilled water by pouring boiling distilled water over fresh or dried plant material (Note: I like comfrey here.) and steeping until it's room temperature. Strain. Reserve 4 ounces of the "tea." (Note: You may simply use plain distilled water. And yes, distilled or pure water should be used to prevent bacteria from growing. You may also choose to use a hydrosol (flower water) in place of the water…lavender hydrosol is amazing in this lotion!)
Measure out the oils and beeswax by weighing them on a kitchen scale. Add them to a wide-mouth pint sized glass mason jar. Using a makeshift double boiler method, place a washcloth on the bottom of a pot filled with water, then place the jar in the pot. Melt oils and beeswax over low heat, stirring occasionally.
Remove the jar of melted oils and beeswax from the pot and allow them to cool on the counter. (Note: This is the most important step! I can't stress enough the importance of the oils, beeswax, water, vegetable glycerin and witch hazel all becoming room temperature — 75-85 degree — prior to mixing. This must happen in order for the lotion to bind.)    
Throughout the cooling process, blend the oil mixture with a stick blender in order to produce a smooth texture. Once room temperature, begin slowing adding vegetable glycerin, witch hazel, and herbal infused water (and essential oils if using) in a slow steady stream while blending. (Note: Add infused water, between 2-4 ounces, until you have reached desired thickness. As the lotion cools further, it will thicken.)
Pour into storage containers. This recipe will produce approximately 6-8 ounces of high-quality lotion. I've kept it on my bathroom counter for 4-6 months without ever having an issue. For longer storage, keep in the refrigerator.
Get ready to bathe your family in garden-fresh goodness!
Where Can I Get This Stuff?
–Mountain Rose Herbs…they have everything you'll need for this remedy! I LOVE the quality of their oils and essential oils. And be sure to purchase all of your non-GMO, strictly medicinal herbal seeds for your garden from them too! It's your one-stop-shop!
–The Bulk Herb Store also carries a few of these ingredients if you'd like to price check.
–From Nature With Love likewise carries a HUGE selection of high-quality raw materials.
I do have this Green Goddess Lotion
available for purchase in my Etsy Shop.
Click here to visit the Marketplace…
Be sure not to miss a post, click this link to receive my free eBook and Frugally Sustainable tips by email.