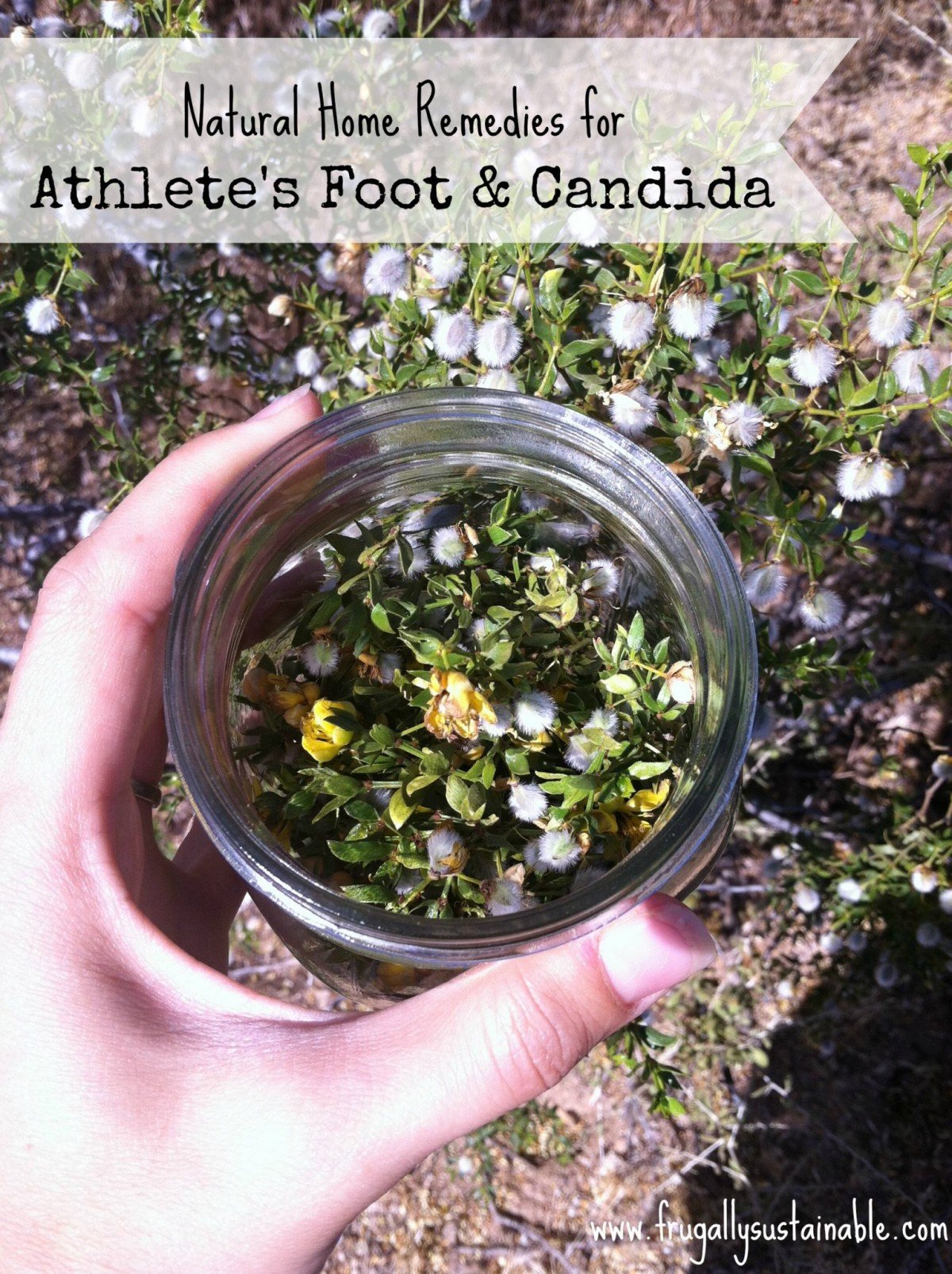 Certain types of fungi (most common include Candida and Tinea) can infect the skin, mucous membranes (i.e. mouth and/or colon), finger and/or toe nails, between the toes, groin area, and scalp.
They take the names of athlete's foot, jock itch, nail fungus, thrush, yeast infection, and ringworm.
Athlete's Foot — one of the more common fungal infections — at one point or another effects an estimated 70% of the population.
It thrives in warm, damp environments. And though it is usually treated topically, this highly contagious infection is often a symptom of or side effect from:
candida overgrowth in the body
antibiotic therapy (which kills beneficial bacteria along with the harmful ones)
pharmaceutical drug use (primarily corticosteroids and oral contraceptives)
diabetes
radiation therapy
compromised immune systems
communal shower use
swimming in infected pools
Signs and symptoms of athlete's foot and candida include:
inflammation of the tissues
burning
itching
scaling
cracking
blistering
Food Cures and Healing Recommendations
It has been noted that candida infections rarely occur in people with strong immune systems who eat a diet that is high in whole, traditional foods, low in processed sugars and yeast.
Therefore those prone to fungal infections — including athlete's foot and candida — should:
eat a diet of 60%-70% fresh vegetables (preferably raw)
eat wild-caught fish, pastured chicken, and non-GMO gluten-free grains (i.e. rice, millet, quinoa)
eat plain yogurt and drink kefir
supplement with acidophilus, garlic, vitamin B complex, vitamin C, vitamin E, and zinc
stay away from processed dairy and choose products made with raw goat's milk instead
never eat foods containing sugar
avoid all processed foods, sodas, and foods fried in unhealthy fats
Likewise, maintain a clean environment by:
avoiding household chemical products and cleaners (learn how to make your own all-natural cleaning products in the eBook titled Simply Clean: DIY Solutions for Naturally Clean Home), chlorinated water, synthetic textiles, and damp and moldy places
avoiding synthetic clothing and undergarments
keeping the skin clean and dry
changing towels, socks, underwear, and clothing daily — washing in hot water with a few drops of tea tree oil added.
wearing well-ventilated shoes
Herbal Remedies and Solutions for Fungal Infections
The following home remedies can be used to treat any type of fungal infection.
Soak affected area in a strong infusion of chaparral leaf and goldenseal for 15 minutes twice a day.
Drink 3-6 cups of pau d'arco bark tea daily. To make this tea, boil 1 quart of pure water with 2 tablespoons of herb for at least 5 minutes. Cool and store it in the refrigerator with the plant material in…strain before drinking.
Bathe affected area in a 50% apple cider vinegar solution daily.
Blend 1 clove of fresh garlic with 1/4 cup sesame or coconut oil. Apply raw, unfiltered honey to the affected area, then apply the garlic mixture (avoiding the surrounding healthy skin). Cover with sterile gauze or bandage cloth. Leave in place for 4-6 hours. Repeat daily.
Take an eleuthero root tincture for its immune system building properties.
Tea Tree Oil, Black Walnut Extract, Camphor Essential Oil, Thyme Extract and/or Oil, Cinnamon Essential Oil, and Oregano Oil are all powerful antifungal agents for external use.
Olive Leaf Extract is also an excellent healer of microbial infections.
Make this extremely potent herbal antifungal salve and apply to the affected area 3 times a day.
A Recipe for an Herbal Anti-Fungal Spray
Prep time: approximately 2-6 weeks to infuse, plus a short amount of mixing and bottling time
Infusion Ingredients
-2 ounces dried chaparral
-1 cup (240 ml) raw, organic apple cider vinegar
-1 cup (240 ml) 100 proof vodka
-2 cups (480 ml) witch hazel extract
Additional Ingredients
-1/2 cup (120 ml) each hydrosols: tea tree, thyme, camphor, and cinnamon
-2 tablespoons (30 ml) thyme extract
-1 tablespoon (15 ml) tea tree oil
-1 tablespoon (15 ml) thyme essential oil
-1 tablespoon (15 ml) cinnamon essential oil
-1 teaspoon (5 ml) camphor essential oil
Method
Fill a quart-sized mason jar with dried chaparral leaf, and based on basic tincturing principles, proceed to prepare a tincture. (Note: Chaparral can be wild-harvested throughout the Sonoran, Mojave, and Chihuahuan Deserts. So if you happen to live in the American Southwest or other locations in the world where the Creosote Bush — a.k.a. chaparral — grows, use it fresh to make your tincture! I harvest chaparral in the wild desert just steps from my farm!)
Pour apple cider vinegar, vodka, and witch hazel over the chaparral until it covers the plant material entirely.
Place a lid on the jar and shake well to combine.
The jar should rest in a warm place, near a sunny window, and somewhere that allows you to shake it at least once daily (twice is best).
Steep for 2-6 weeks.
Strain mixture through a cheesecloth-lined, fine mesh sieve. Reserve the herb-infused liquid and compost the plant material.
Add-in the additional ingredients.
This spray will keep in a dark-colored glass bottle or clear glass in a cool, dark place for approximately 2-3 years.
Label each bottle with the name, date, and contents.
This Herbal Anti-Fungal Spray does have a long shelf life and does not require refrigeration. Use as you would any commercially-prepared anti-fungal spray product.
Directions for Use
Apply the spray directly to affected area at least 2 to 3 times a day. Okay for use over large skin surface areas such as the legs, arms, feet, back, and torso. For small local treatment as in topical nail treatment apply directly to the affected area.
Where Can I Get This Stuff?
–Mountain Rose Herbs…they have everything you'll need for this remedy! I LOVE the quality of their dried herbs, oils, and essential oils. Including strictly medicinal, non-GMO herbal seeds for your home herb garden. It's your one-stop-shop!
–The Bulk Herb Store also carries a few of these ingredients if you'd like to price check.
–From Nature With Love likewise carries a HUGE selection of high-quality raw materials.
This Anti-Fungal Chaparral Spray — along with the
Complete Anti-Fungal Kit and Anti-Fungal Chaparral Salve —
is available for purchase in my Etsy Shop.
Click here to visit the Marketplace…