Is there a fungus among us?
Well if so, you'll know it because fungal infections of the feet — better known as athlete's foot — are often recognized by symptoms of burning and itching; likewise, they can cause the infected area to crack, peel, and sometimes blister. This can spread to the hands as well.
Ouch!
So let's talk about a few homemade remedies, and I'll share a few recipes, for dealing with foot fungus. And just so you understand, the following natural solutions will address two primary issues:
treatment — clearing up the current infection
prevention — keeping it from coming back
Anti-Fungal Herbs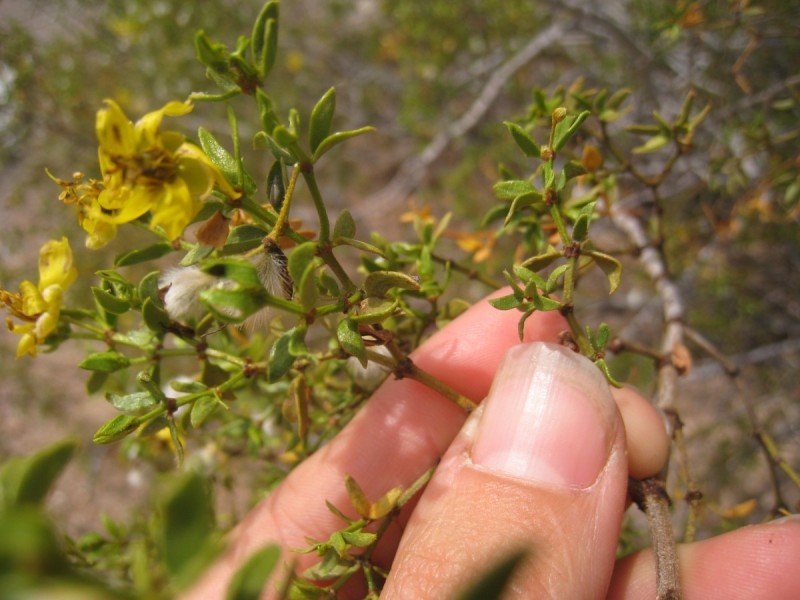 Whenever looking to herbs for treatment, look locally first. What anti-fungal, native plants grow in your local area? Generally speaking, those are usually the most effective for treatment — and the more sustainable option. So let's talk about a few:
Chaparral. Here in the Arizona desert we have one of the most powerful anti-fungal plants known to man! Chaparral leaf is beyond awesome as it's beneficial properties include: anti-fungal, antioxidant, antibacterial, antiseptic, and anti-parasitic. When used topically, chaparral leaf is excellent for the treatment of fungal infections of the skin, scalp, and nails.
Black Walnut Hull. Black Walnut Hull is well-known and one of the most common ingredients in anti-fungal herbal formulations. It's a natural antiseptic. Topically, black walnut hulls are very effect on nail and skin fungal infections. Read more here and learn how to harvest black walnut hull for medicinal purposes…
Garlic. The use of garlic for treating fungal infections is an old time remedy, but it's often the only effective treatment for fungal infections. Garlic is an all-natural anti-fungal, and it can be used on any area affected by fungus. It is especially wonderful for nail fungus.
Thyme. Thyme is another anti-fungal and is useful for treating a variety of infections. It also contains antiseptic properties making it a great treatment option.
Echinacea. Add antifungal to this wonder herb's resume!
This is not an exhaustive list by any means. Other anti-fungal herbs, plants, and essential oils include: oregano, clove, pine, neem, tea tree, rosemary, sage, fennel, and cedar.
Homemade Remedies and Recipes
Fungal infections are highly contagious — especially those of the feet — and therefore become difficult to get rid of by using only one method for treatment. Treatment and prevention of foot fungus may require a variety of different remedies.
Foot Soaks
-Combine one part apple cider vinegar and four parts water. This soak is quite soothing as well as very healing. You may add 1/4 cup of Epsom salts for an added punch.
-Mix two parts hydrogen peroxide with one part water and soak affected areas. Particularly good for cracked skin.
-Herbal foot soaks are another great way to harness the antifungal power of medicinal plants. Make a strong infusion of any combination of the anti-fungal herbs listed above and soak the feet. Thyme, pine, chaparral, and fennel make good soaks. Adding 20-30 drops of tea tree oil to the soak makes this a super effective treatment.
Note: Soak the feet each evening for at least a half hour, longer if possible. It is crucial that you dry your feet and toes completely after every soak. If you don't dry the infected areas, you are leaving a moist breeding ground for fungus to grow.
Foot Powders
-To keep your feet dry and smelling fresh, dust them with a mixture of 4 parts arrowroot powder,1 part black walnut hull powder, and 1 part chaparral powder.
-Crush a few tablets of Aspirin, make into a powder, and apply to the affected area liberally three times a day.
-It may smell strong, but dusting your feet generously with garlic powder before putting on shoes or socks is a powerful treatment that gives great results within a couple days.
Note: As much as possible, avoid wearing shoes or socks at all. Flop-flops or sandals are your best bet until the remedies you use work to completely clear up the infection.
Anti-Fungal Salve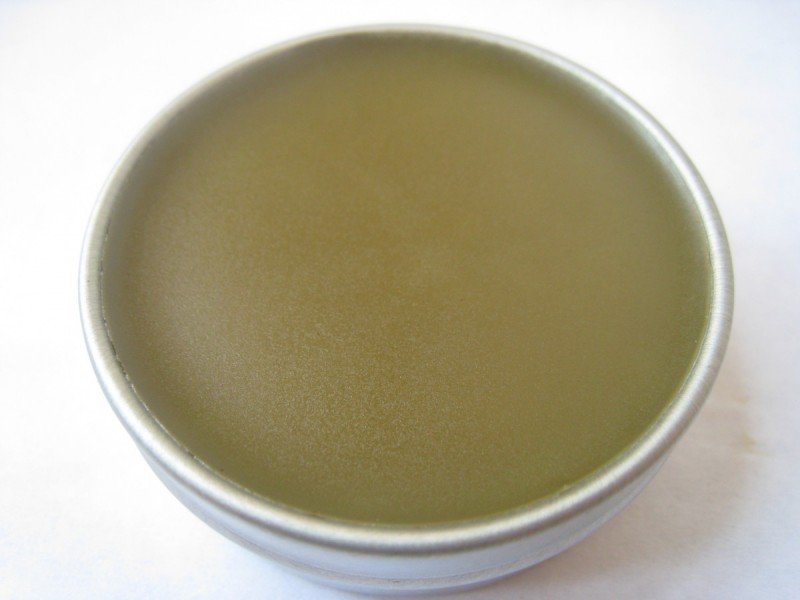 To make it you will need:
-1 1/4 cup good quality olive oil
-1 ounce anti-fungal herb mixture (Use any combination of the herbs listed above. I like chaparral leaf, black walnut hulls, garlic, and echinacea root.)
-1-2 ounces beeswax
-a few drops of essential oils (Choose any combination of tea tree, oregano, thyme, cinnamon, or myrrh.)
The instructions for making an herbal salve are as follows:
1. Choose the herbs you will use then weight them using a kitchen scale.
2. Prepare the oil infusion. You can do this one of three ways:
Cold Infusion
In a glass mason jar, cover the weighed herbs with 1 ¼ cup of oil. Stir to combine, and allow oil and herb mixture to steep for 4-6 weeks.
Hot Oil Extract
In a glass mason jar, cover the herbs with 1 ¼ cup of oil. Stir to combine. Place the glass jar in a pot on the stove, or in a crock pot, filled with a few inches of water on lowest setting (Be sure to put a towel on the bottom of the pot.). Infuse the oil and herbs for 4-8 hours, a day, or up to 3 days. Note: Watch the pot and add water as it evaporates.
Alternatively
According to Rosemary Gladstar, you may also do it this way; "Place the herbs and the oil in a double boiler and bring to a low simmer. Slowly heat for 30 to 60 minutes, checking frequently to be sure the oil is not overheating."
3. Strain the oil and herb infusion through a cheesecloth. Squeezing to extract as much oil as possible. Be sure you collect at least 1 cup of herb infused oil.
4. In a saucepan, over very low heat, melt 1-2 ounces (depending on how hard you'd like your salve) of beeswax. I suggest starting with the lesser amount of wax and adding more if needed. Note: To check if the mixture is the right consistency, because the salve hardens as it cools, Rosemary Gladstar again suggests placing a "tablespoon of the mixture in the freezer for just a minute or two. If it's soft, add more beeswax; if too hard, add more oil."
5. When the consistency is to your liking, pour the salve into your repurposed containers of choice.
To use this salve: Apply a good layer of ointment to the dried affected area every night prior to bed, and after a foot soak. Reapply a thin layer in the morning. Continue to apply salve twice daily until your symptoms are relieved.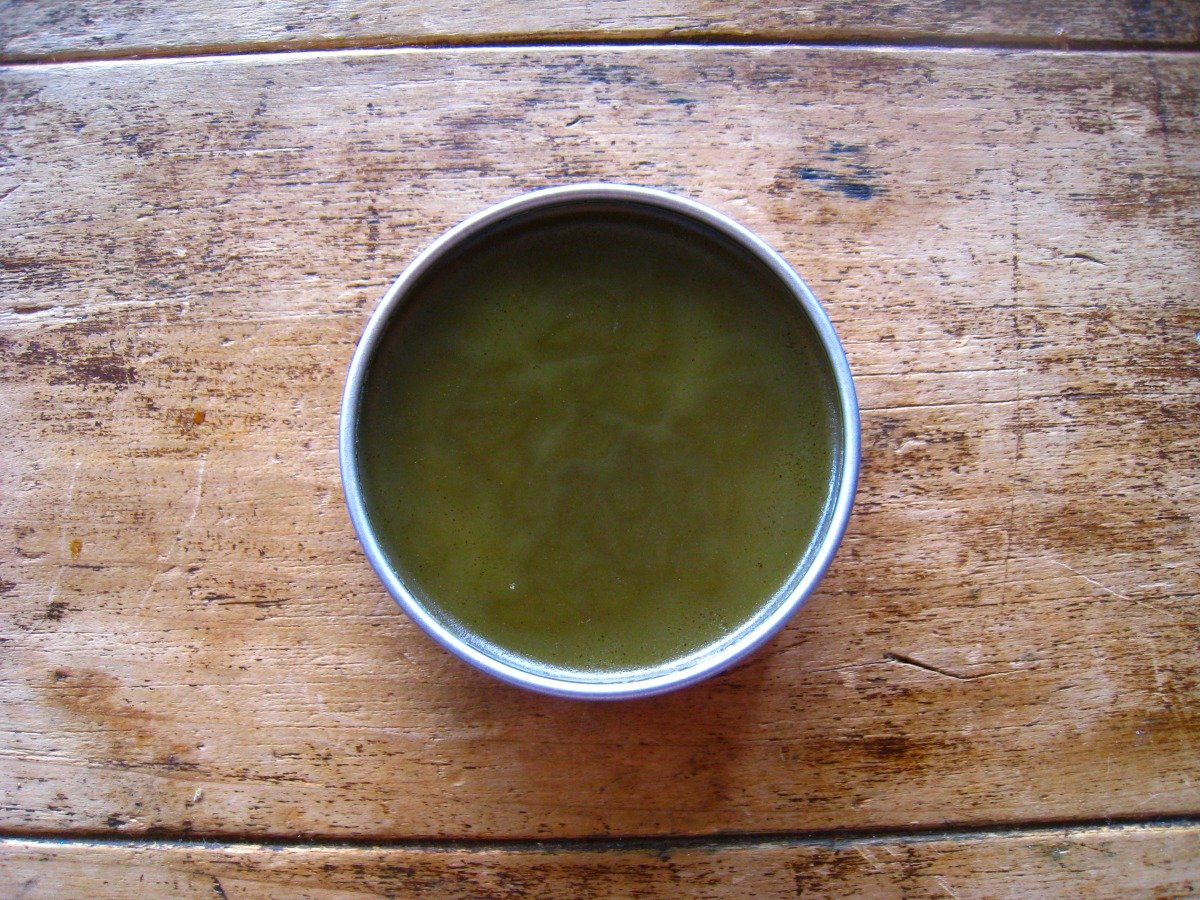 Notes
-Please watch my salve-making video tutorial for additional help in learning how to make medicinal salves.
-When treating foot fungus it is important that socks, shoes, and showers are thoroughly cleaned. I recommend spraying a solution of 2 cups vodka and 2 teaspoons of tea tree oil in the floor of your shower daily.
Looking for the raw materials used in these remedies?
First seek to learn what free medicinal plants grow native in your region. Next, Mountain Rose Herbs is my go to for dried herbs, medicinal herb seeds, essential oils, and salve tins. Click here to purchase beeswax or search for it locally here.
Now it's your turn! Share your tips for treating foot fungus? What's worked…what hasn't?