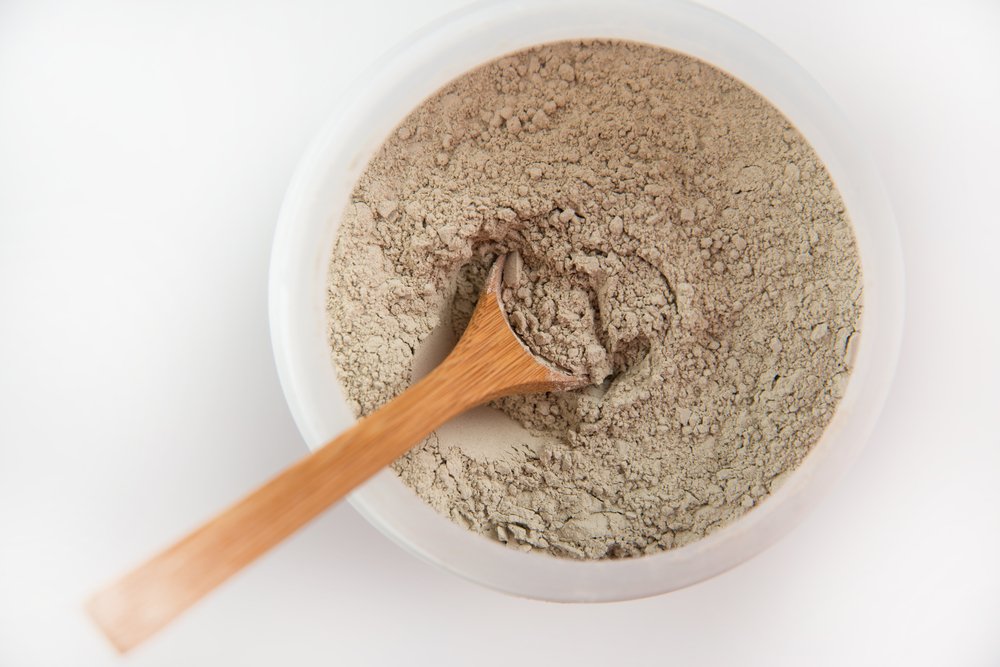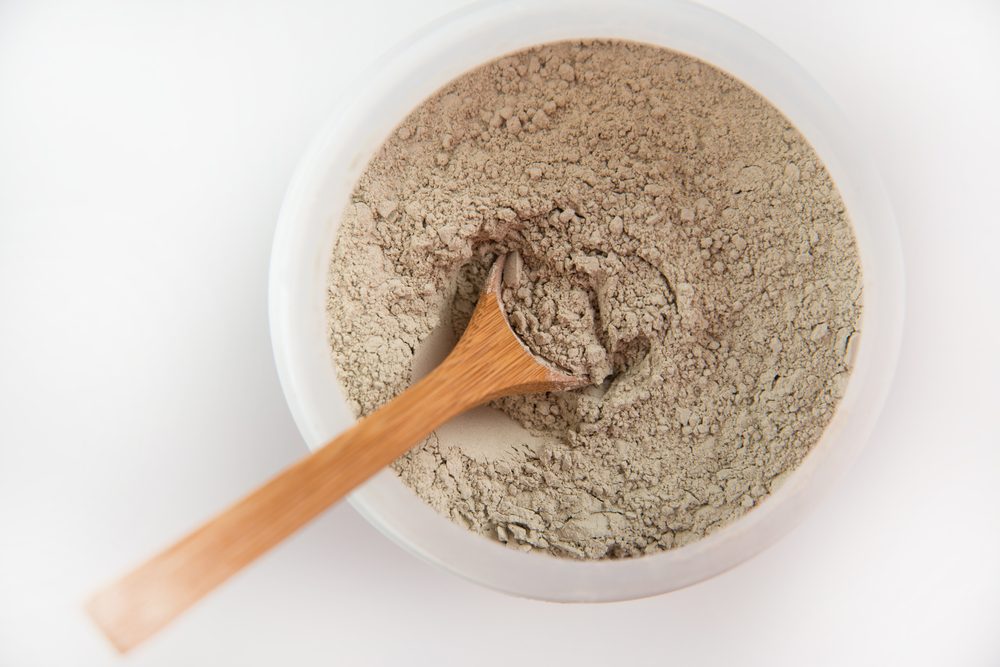 Add fiber.
Curb appetite.
Remove toxins.
Energy.
Vitality.
Cleanse.
The key ingredients of this herbal fiber mix are able to:
rid the body of toxins (i.e. radiation and heavy metals).
curb cravings.
stabilize blood sugar levels.
prevent over-eating.
relieve constipation.
promote healthy intestinal flora.
nourish our bodies with plant-based protein, vitamins, and minerals.
For weight loss…the secret of this powder mix is in its ability to add high-quality, plant-based fiber to the diet and expand upon digestion — making you feel fuller longer.
For detox…this mix works to draw out toxins from the body and sweep them away via the digestive tract.
MAKE WITH PURE, ORGANIC INGREDIENTS OF :: 
2 parts psyllium seed and husk powder
2 parts hemp seed powder
1 part bentonite clay
1 part apple pectin
1/2 part Garcinia Cambogia fruit, powdered
1/4 part slippery elm bark, powdered
1/4 part nettle leaf, powdered
dash of cayenne pepper powder
METHOD ::
Combine all ingredients in a non-reactive bowl. Mix well. Store in a cool, dry place. Will keep for 6-8 months, depending on quality of ingredients used.
TO USE ::
Thirty minutes before each meal, mix 1-2 rounded teaspoons of this powder well in a cup of water or juice (I take it alone in water and it is actually very good that way.). Drink immediately. Follow with an additional 8 ounces of water and be sure to drink LOTS of extra water throughout the day.
Where Can I Get This Stuff
–Mountain Rose Herbs…they have everything you'll need by way of Bulk Herbs and Natural Products for Healthy, Natural Living! It's your one-stop-shop!
-Get bentonite clay for internal use from the Bulk Herb Store [click this link for more information…]
–Starwest Botanicals is a great place to get bulk Apple Pectin.
–Health doesn't come from plastic bottles. Vitality grows naturally from the way you live your life. If you want to learn more about herbs as medicine and as food, and if you're just too busy to enroll in an in-person program, join the Herbal Academy of New England for a comprehensive and convenient online herbal course you can complete anywhere and anytime!
I thank you for your love and support of quality handmade products!
Read more of my 100% natural remedies for weight loss in this article Herbs for Weight Loss: A Recipe for Slimming Herbal Tea