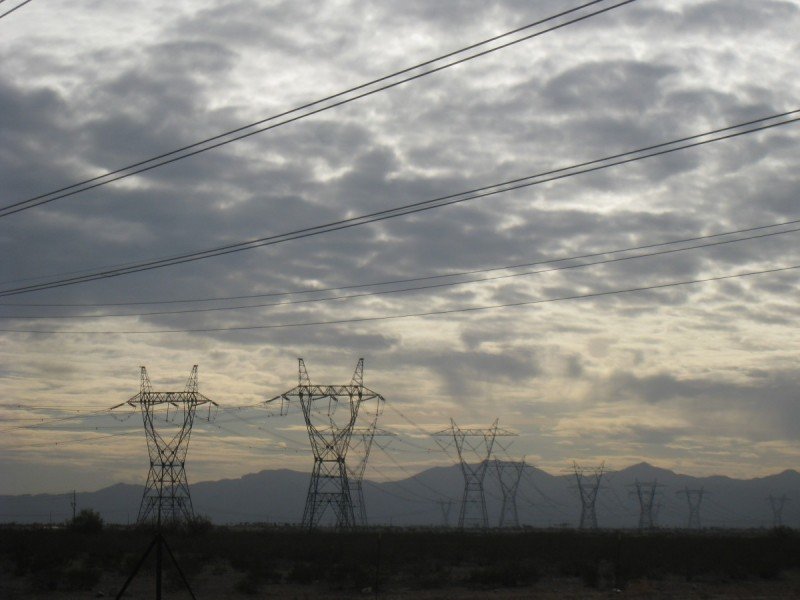 Many of us live in ultra-modern urban and suburban areas where we rarely have to worry about the loss of power. But for a moment, let's pretend that we live off-grid. Sometimes I forget that civilization as a whole has survived for thousands and thousands of years without electricity — nonetheless, due to our dependence on the power-grid and swanky corporations that support and meet our every need, we are at risk of losing all of our knowledge on how to live without electricity.
Alternative Energy
Don't get me wrong, I'm all about windmills, hydroelectric systems and solar power. But here's the thing, not everyone can afford these systems (Well, I guess I should say, I can't afford these systems.). The truth is, we can't place our dependence on these systems 100% either.
What happens when the wind stops blowing, when the water dries up or freezes, or what about when the sun's not shining? In order to be truly independent we need to at least have the ability — knowledge — to get by without any electricity at all. Just think about how our grandparents and great-grandparents did it (or ask them, if you're lucky enough to still have them around).
So what about joining me for a little challenge this week?
I know what you're thinking…but I promise, it's not that crazy 😉
The Challenge
This is a nice little three step challenge that has the potential to be super fun and engaging for the whole family! The best part is, you can take it to any level you'd like. Here are the rules:
Evaluate your daily routine.
Choose one activity that uses electrical power.
Accomplish that activity without the use of electrical power.
Easy right! Now…who's with me!?!
Should you choose to accept this challenge…here are a few ideas to get you thinking:
Unplug your exercise routine.
This week, try to unplug your exercise routine by using no electrical power during your workouts. That means no treadmills, elliptical machines, TV/DVDs, music, gyms, or anything else powered by electricity that helps you get your workout on. I'm not saying don't exercise this week (you don't get off that easy), quite the opposite! Think of ways you can exercise organically — i.e. clean out the chicken coop (That one's mine), run outside, practice yoga from memory, use things around the house as free-weights, walking lungs, push-ups, old school sit-ups, etc.
Prepare a meal without using the electric stove.
This one's pretty straight forward 🙂 Think about a meal that you could make without using electricity. You could even get really crazy and cook over a wood fire, if you have the means.
Hang the laundry to dry.
We talk about this one a lot. If you haven't tried line drying your clothes, you should this week. Sometimes I even unplug the dryer just to force myself to not use it.
Wash the dishes by hand.
Why not pick a couple days this week in which you hand wash the dishes instead of using the dishwasher? Here's your recipe for sparkling, clean dishes:
fill one side of the sink with the smallest amount of water possible
whip up some homemade dish soap
use baking soda for the tough-on food and grease
rinse dishes with a water and vinegar solution
Turn off the TV.
Here's another one we talk a lot about. Maybe this week you'd like to unplug the tube and instead visit with friends, host a family game night, or have a bonfire in the backyard (complete with fireside goodies).
Sunlight by day, candles by night.
Why not go a day or two without any other light source other than the sun? Pull back the window treatments and let the sun in during the day and at night use candles (or any another source of light that doesn't use electricity).
So…are you up for it 🙂 Leave a comment and share the activity you're going to accomplish this week without the use of electrical power!