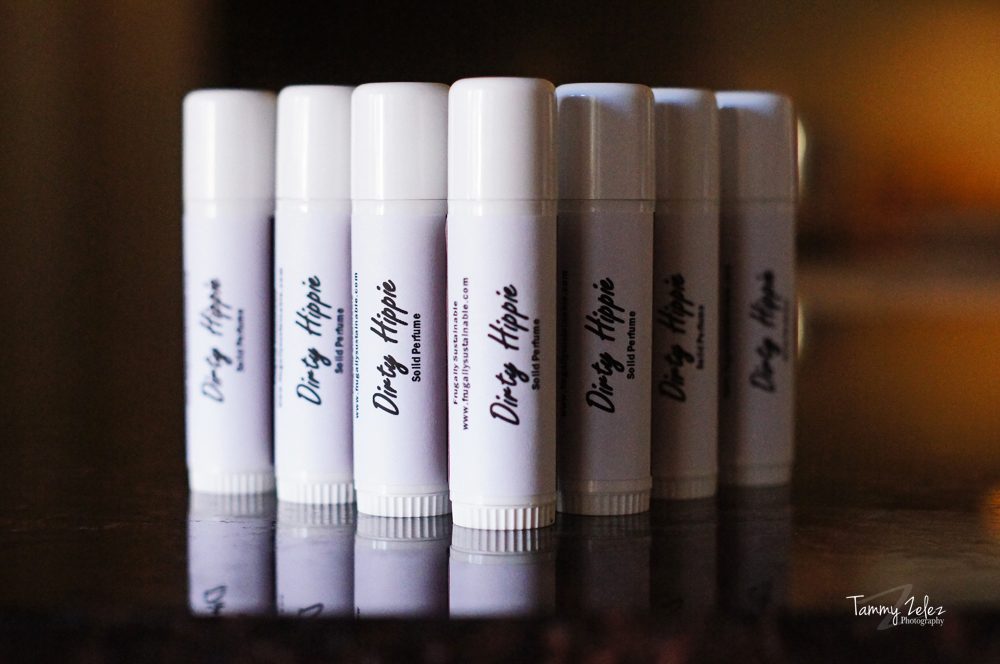 Contrary to popular belief…going natural doesn't mean giving up on smelling good!
I love good smelling lotion, body spray, and perfume just as much as anyone…I just don't love the ingredients found in many of the major brands.
Ultimately, my search for a natural, user-friendly solution led me to create a solid perfume.
And today — in the form of a photo tutorial — I'd like to share with you my recipe.
Solid Perfume Making
Supplies
-Small Kitchen Scale
-Small pot or double boiler
-15-20 lip balm tubes or tins
Ingredients
*Whenever possible use organic oils and essential oils.
Method
1. Gather the ingredients. And using a scale, measure the oils in a small pot.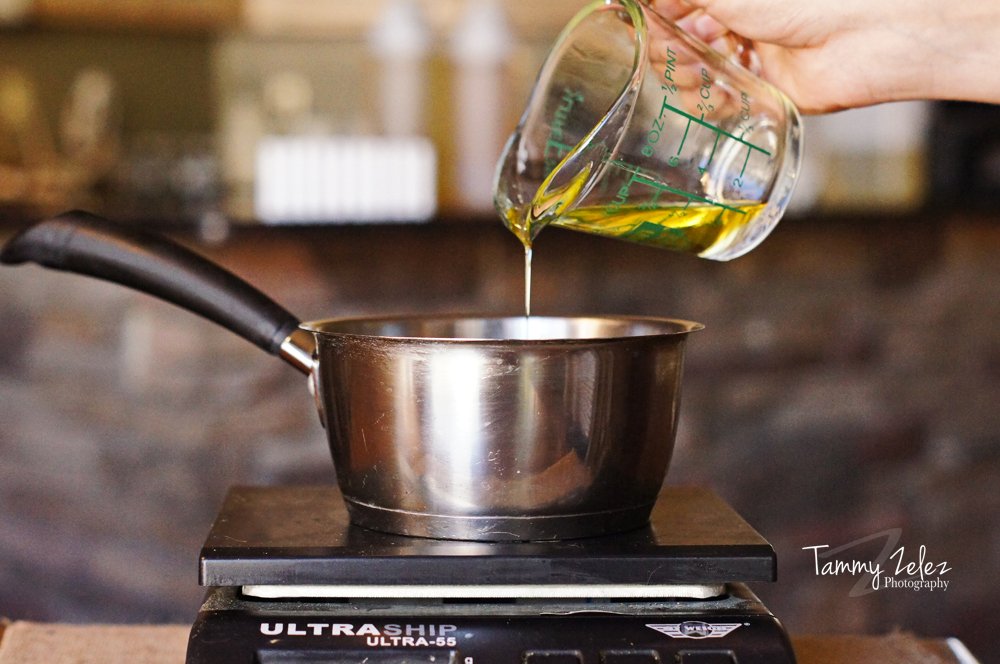 2. Add the beeswax.
3. Set over low heat. Stir frequently until beeswax is completely melted.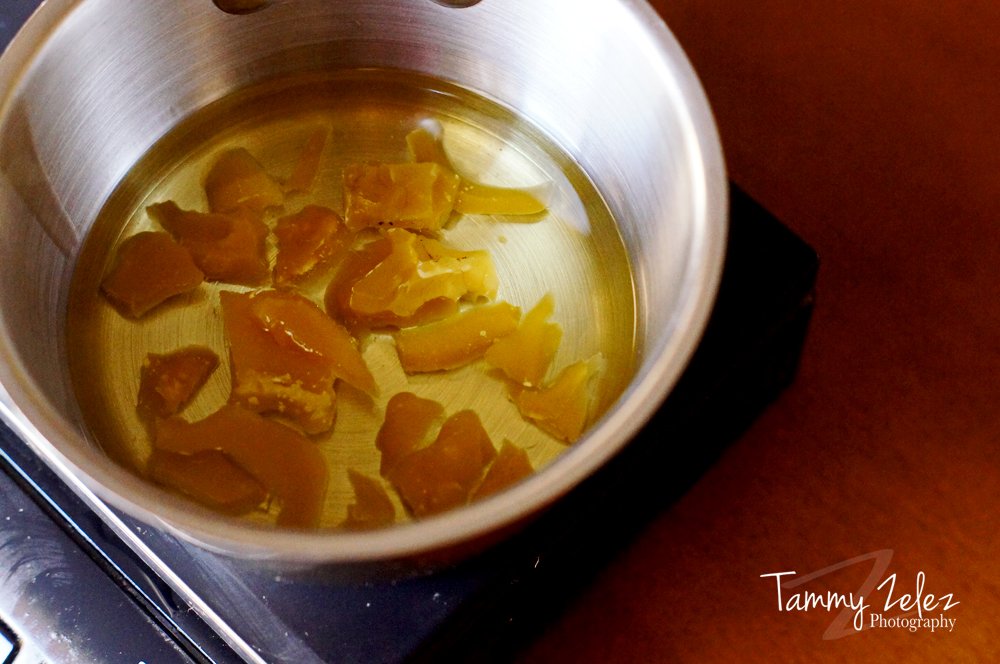 4. Remove from heat and allow mixture to cool slightly.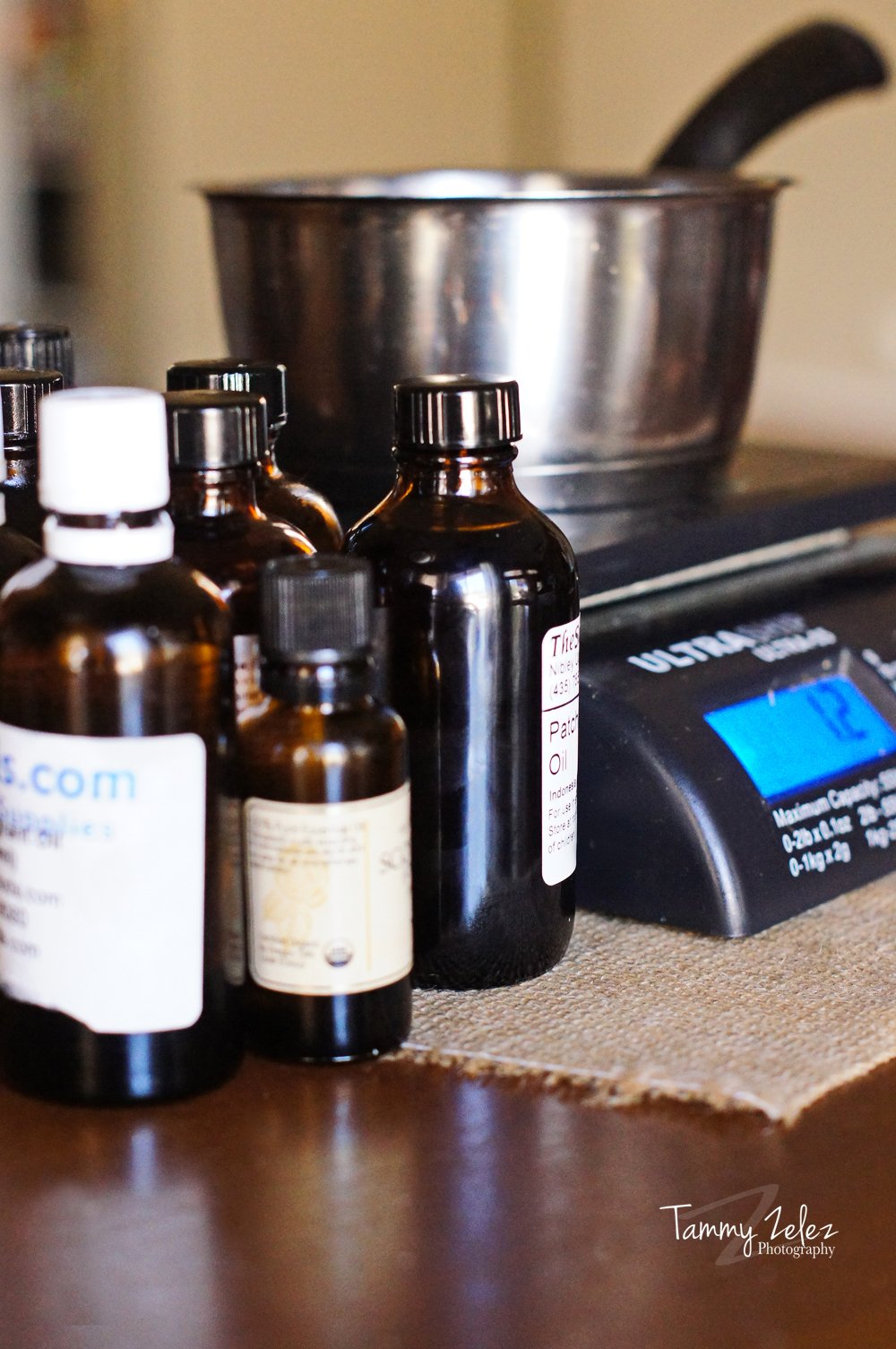 5. Add essential oils.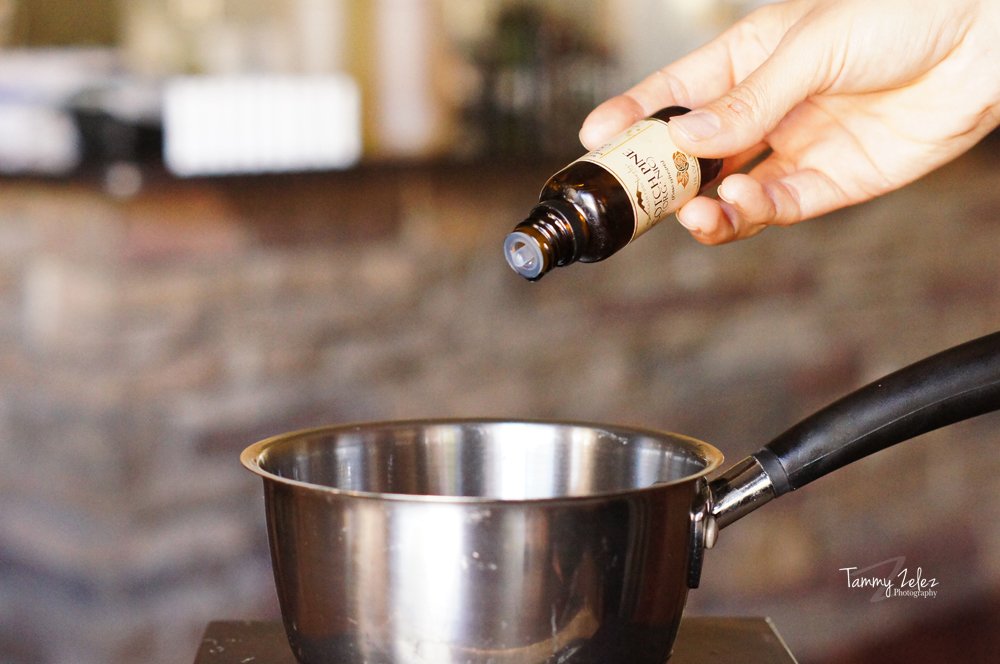 6. Pour the mixture into your tubes or tins.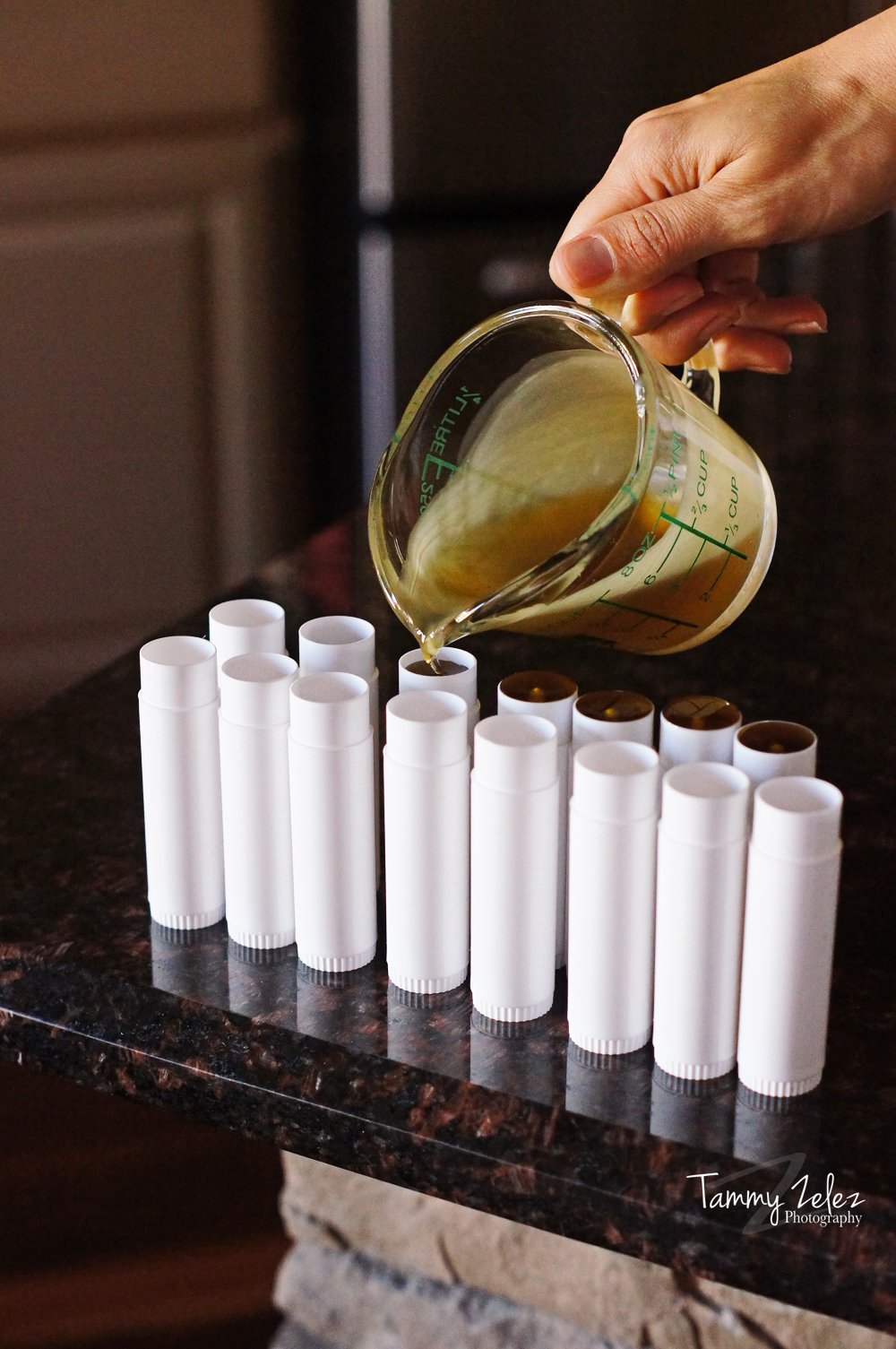 7. Allow to cool on counter until hardened.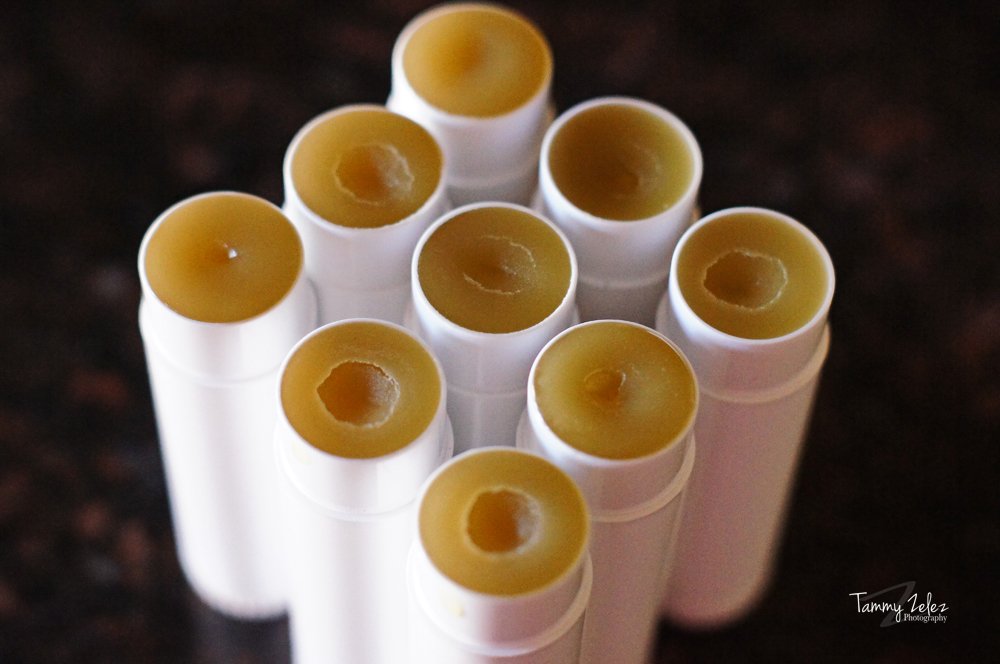 8. Cap and label.
9. Directions for use…apply the solid perfume directly to your wrists and neck. Don't be shy…rub it behind your ears and on the back of your knees too. Keep it in your bag and use it throughout the day!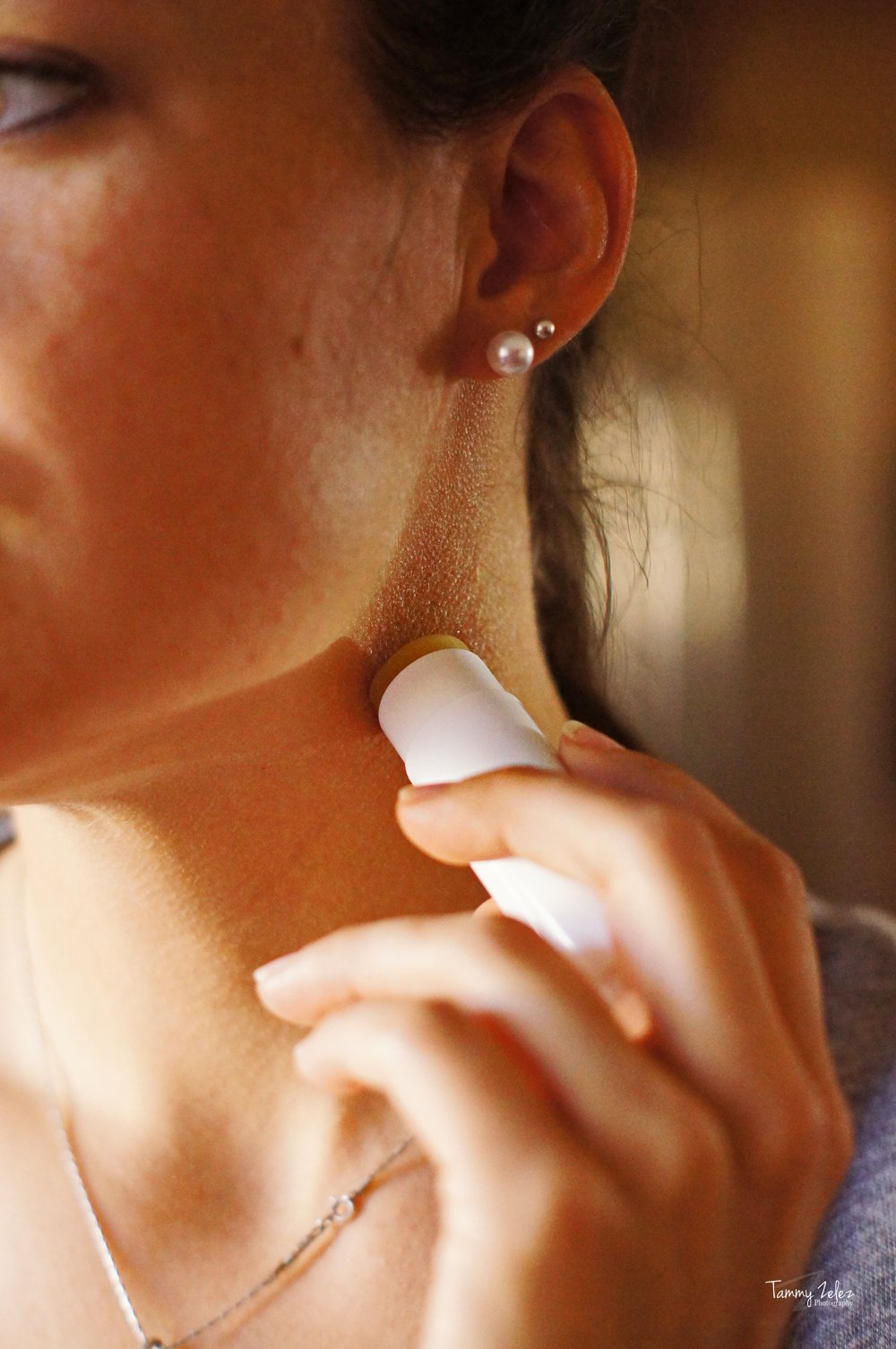 Notes
-A couple of my favorite essential oil blends include:
Jasmine and Lavender
Patchouli, Lemongrass, Cedarwood, Sweet Orange, Clary Sage, Lavender, and Pine
-Get creative! I am also enjoying the additions of different aroma oils and resins…read more here.
Where Can I Get This Stuff?
–Mountain Rose Herbs…they have everything you'll need for this project! It's your one-stop-shop!