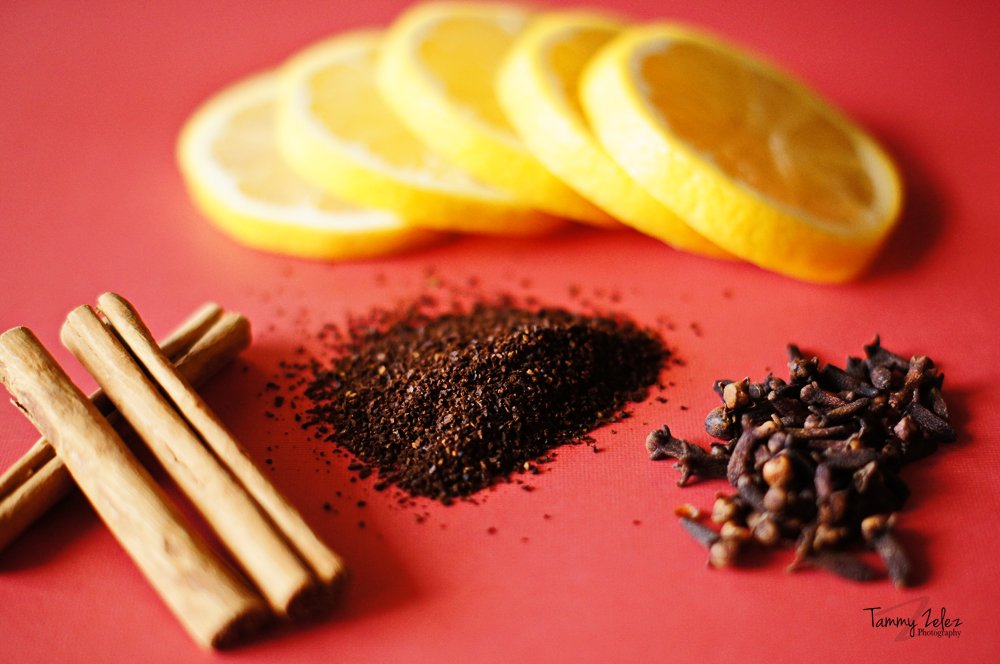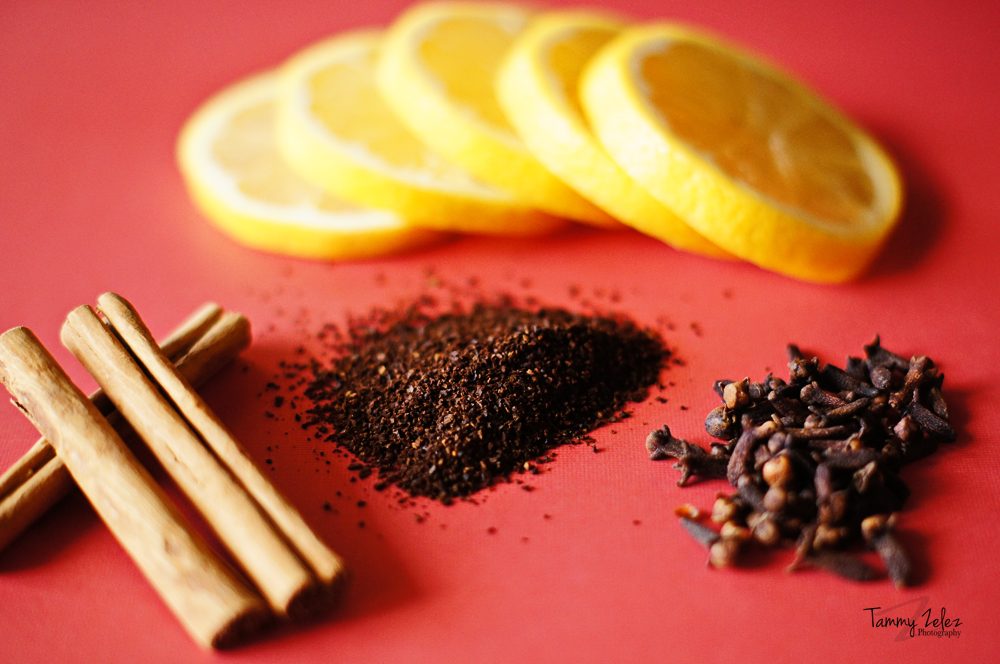 I don't know about you…
…but I LOVE working in the kitchen.
I may not be an awesome food blogger (many thanks to those of you who are), and I may not make the most excellent of meals, but gosh-darn I love to cook!
Cooking from scratch and fresh, local foods excite me.
So that usually means chopping and mincing lots of onion, garlic, and the like.
Not to mention, working in the garden, looking after the chickens, and tending to the house — all of which keeps my hands pretty dirty and in need of washing constantly.
But those soaps you buy in the store just dry my hands out and I hate using "anti-bacterial" hand washes. So, I set out to find a homemade solution…one for the kitchen sink.
Kitchen Coffee Spice Bar Soap was it!
Coffee soap is one of my favorites! For a couple of reasons:
It really works to deodorize my hands.
The grounds feel so good as they exfoliate and scrub all the dirty away.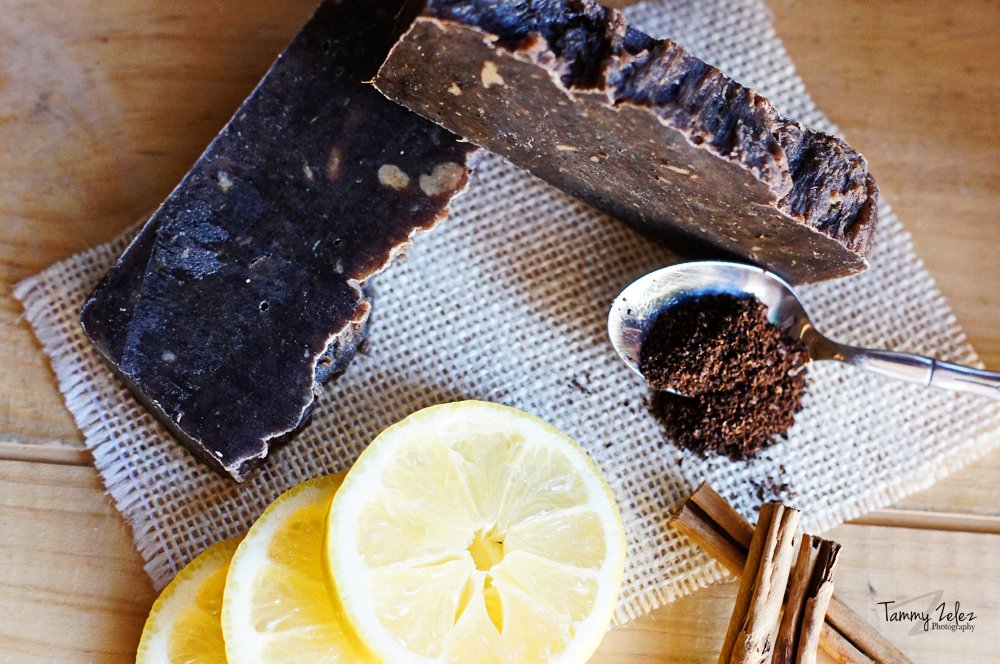 Soap-Making Basics
As I've shared with you all before, my journey into soap-making began years ago.
Thanks to the Internet and amazing people that are willing to share their wisdom so freely…I was able to learn the skill.
Wardeh, who runs Gnowfglins, on her personal blog Such Treasures gives the clearest, most easy to follow directions ever! This is the exact post that got me started. She uses the hot processed method and I highly recommend that you read her recipe if you are even the slightest bit interested in making your own soap.
Renee of Fimby was also very inspirational and such a great resource! Watch her awesome video that describes the cold processed method for making a simple soap by clicking here.
Yes, I had to overcome the fear of blowing up our house when working with the lye, but I finally decided that if generations and generations of women before me could do it, well then…so could I.
Nowadays, making soap has become second nature and very much a part of the routine here in my home.
If you are new to soap-making, I strongly suggest you read through these very informative articles and find what will work for you:
I would also recommend borrowing a few of these books from the library if you really find yourself wanting to know more:
Kitchen Coffee Spice Bar Soap
Base Oils
Lye Solution
4.30 ounces lye (6% excess fat)
10 ounces triple-strength coffee, cooled 
Exfoliant
2-3 tablespoons coffee grounds, wet or dry
Add-Ins
1 tablespoon ground cinnamon
1 teaspoon ground ginger
1 teaspoon ground cloves
2 ounces essential oils, your choice (Note: I like to use a combo of may chang, lemongrass, lemon, clove bud, ginger, cinnamon, and sweet orange)
Hot Process Method
*Remember…there are 2 different methods for soap-making — hot and cold process — this is the Hot Process Method.
1. Prepare the triple-strength coffee — using distilled water — with the help of your french press or coffee maker.
2. Cool the coffee in the refrigerator for a few hours or overnight. But whatever you do, do not use hot coffee.
3. Once cooled, measure both the lye and coffee — each in separate bowls — using a kitchen scale. Note: Always run your recipe through a lye calculator to be sure that you are using the proper amount of oils, lye, and liquid.
4. Carefully combine the lye and coffee by pouring the lye into the coffee (never pour liquid into the lye) and stir liquid until lye is completely dissolved. The liquid is caustic and not to be touched in anyway. The outside of the bowl will be extremely hot as well. Be careful when working with lye and follow all of the recommended precautions. Note: What I'm trying to say is, I can not be held responsible for any craziness, mishaps, explosions, etc. that may happen when making this recipe.
5. Allow the lye mixture to stay under a vent and cool down while you prepare the oils.
6. Measure the oils — by weight — and then place in a crock pot to melt on low heat. Please omit the Jojoba oil…we'll be adding that later.
7. Once melted, add the lye/coffee mixture to the oils in the crock pot and stir. Note: Any equipment the lye touches needs to be neutralized in a mixture of white vinegar, soap, and water.
8. After a brief stir, grab your stick blender and get to work! Blend the oils and liquid in the crock pot for at least 1-2 minutes. We are working toward "trace."
9. After 1-2 minutes, add the coffee grounds, cinnamon, ginger, and cloves.
10. Continue blending for 2-3 minutes more — until the mixture becomes a thick, pudding like consistency.
11.. Once the mixture is pudding-like, cover the crock pot and "cook" the soap, on low heat, for approximately 1 hour.
12. Prepare your mold. Note: I just use a standard loaf pan lined with parchment paper and it's always worked perfectly and this recipe is enough to fill one loaf pan.
13. Once the soap is done "cooking" remove from heat and quickly add the jojoba oil and essential oils.
14. Stir until well combined.
15. Spoon soap mixture into molds.
16. Allow soap to cool and harden for 24 hours.
17. Remove from mold on to cutting board and cut into bars.
18. Place bars on a tray with good airflow so that they can harden further. But go ahead and feel free use your first bar!!!
Where Can I Get This Stuff?
Looking for the raw materials mentioned in this post? The Soap Dish has some of the best prices on soap-making ingredients you can find — not to mention it's a small family owned business.