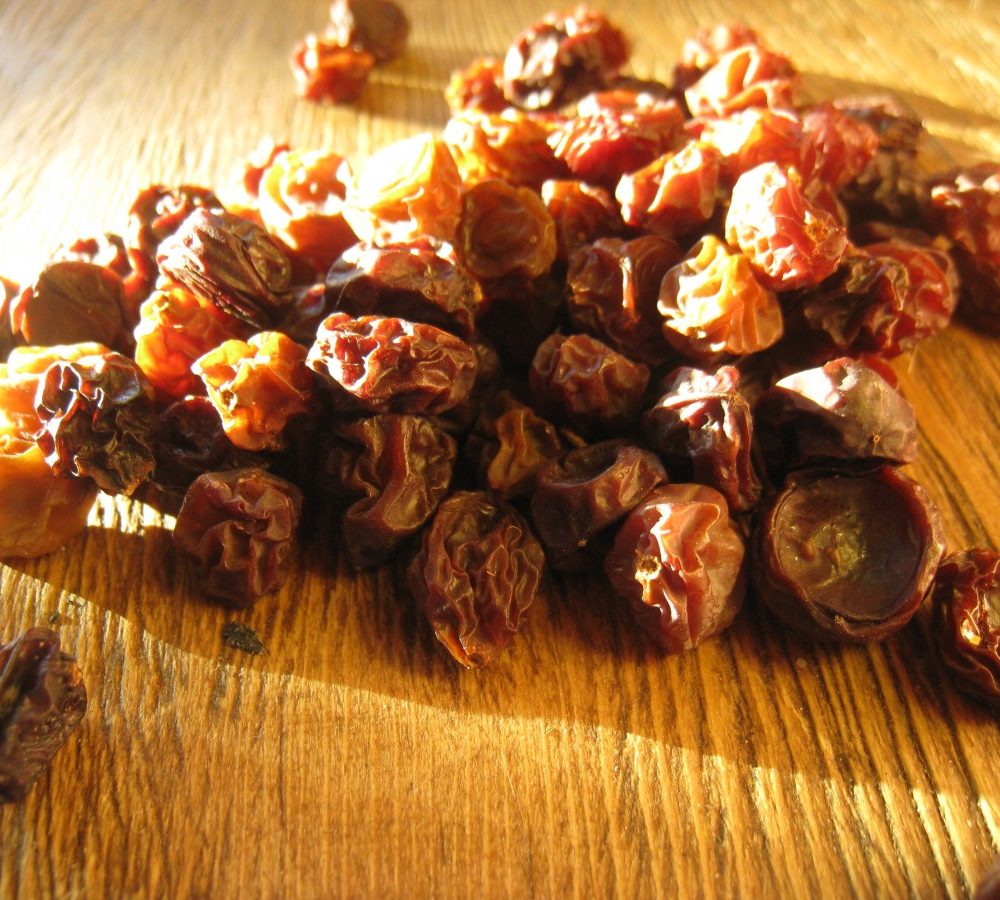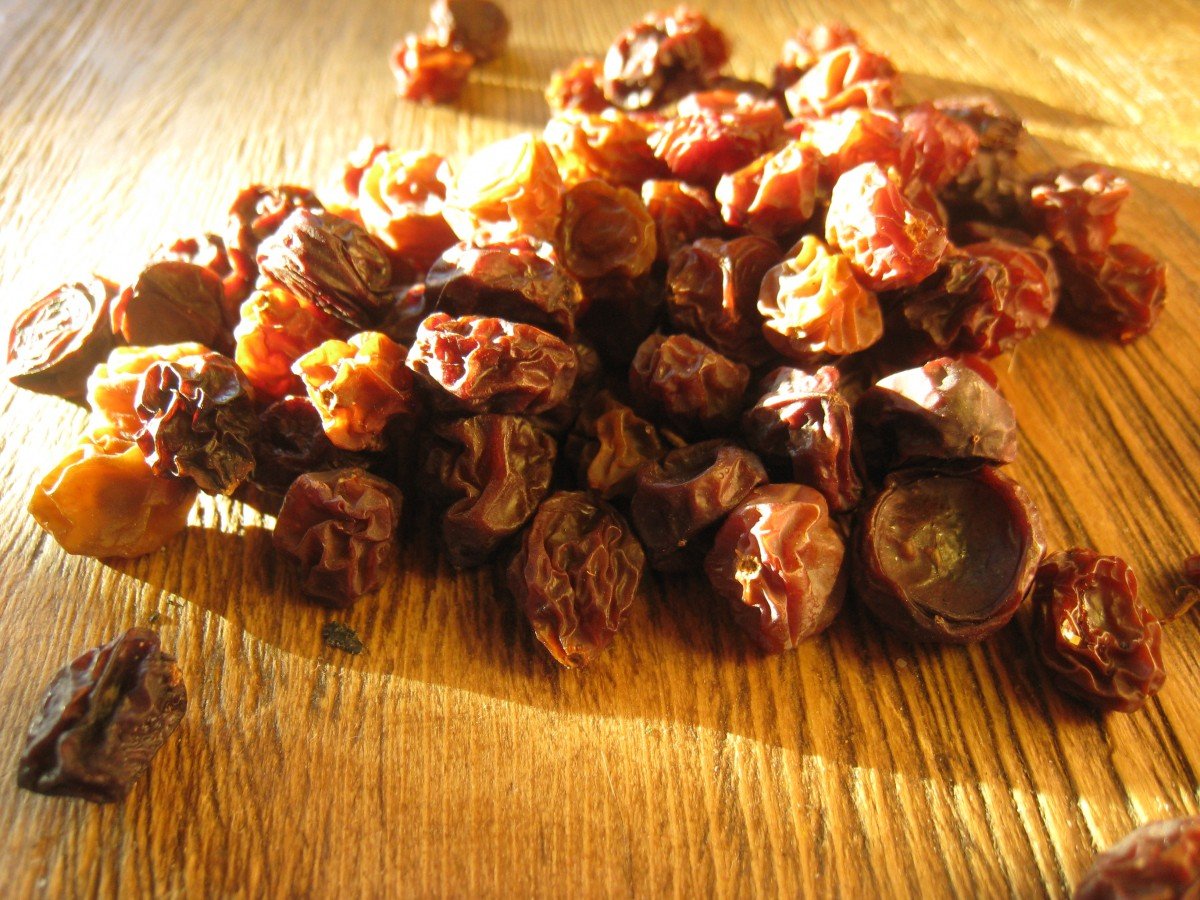 Raisins are dried grapes, this we know.
Making raisins from fresh grapes involves only one small step, yet — if you're like me — few of us have ever tried the process at home.
This year, since we are experiencing somewhat of a bumper crop of grapes coming from our tiny backyard vineyard, the children and I decided it would be fun to give raisin-making a shot. Talking advantage of our 105+ temperatures here in Phoenix, we set out on this new discovery!
Making Raisins
Using a large pizza pan — a small wire cooling rack or window screen are great options too — I placed our bunches of grapes outside and let the sun's free energy get to work!
Approximately twice a day I'd go out and turn the bunches of grapes from side-to-side.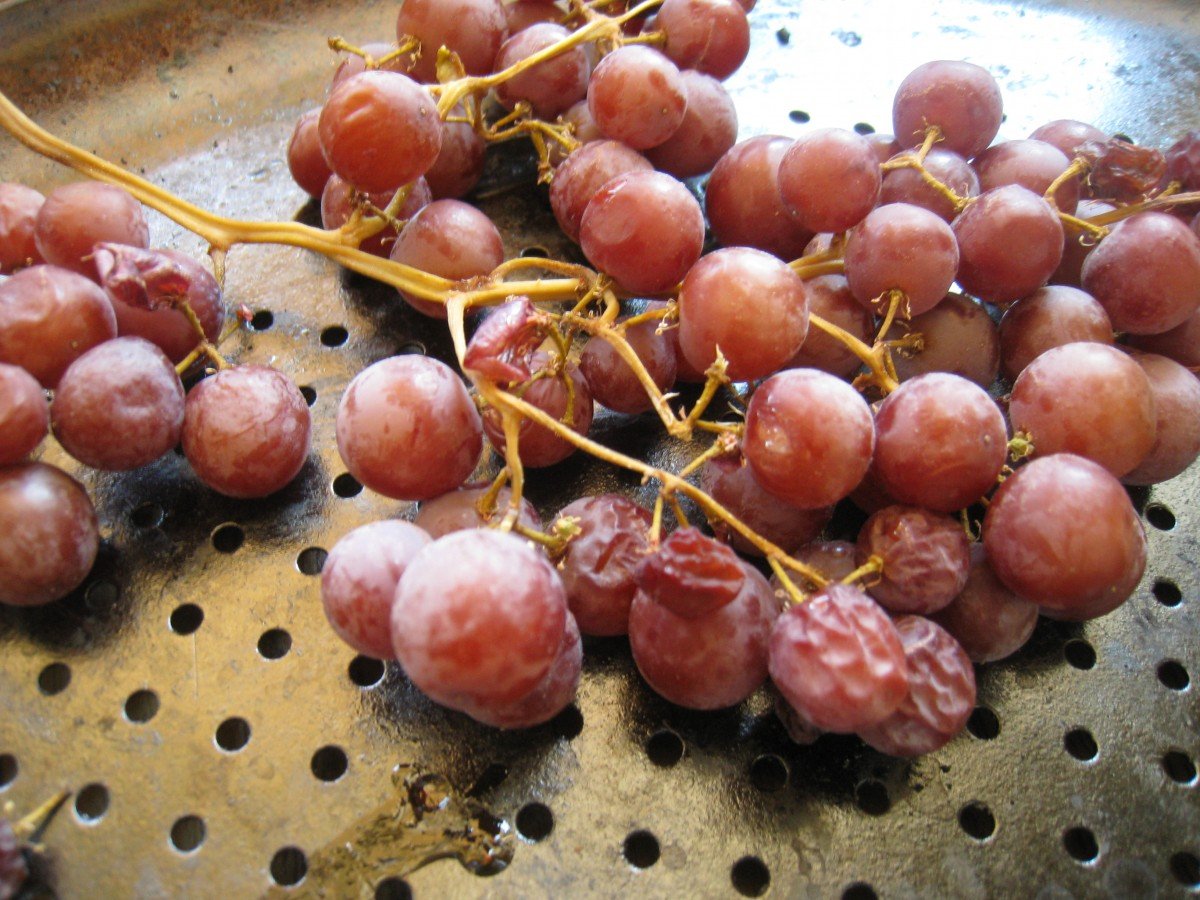 Fresh grapes contain about 80% water and as you can imagine dehydrating them takes a while — like 4-5 days. But the results are so worth it…if you're patient. These grapes in the picture above are at the end of full day in the sun. You can see that just a couple are starting to turn.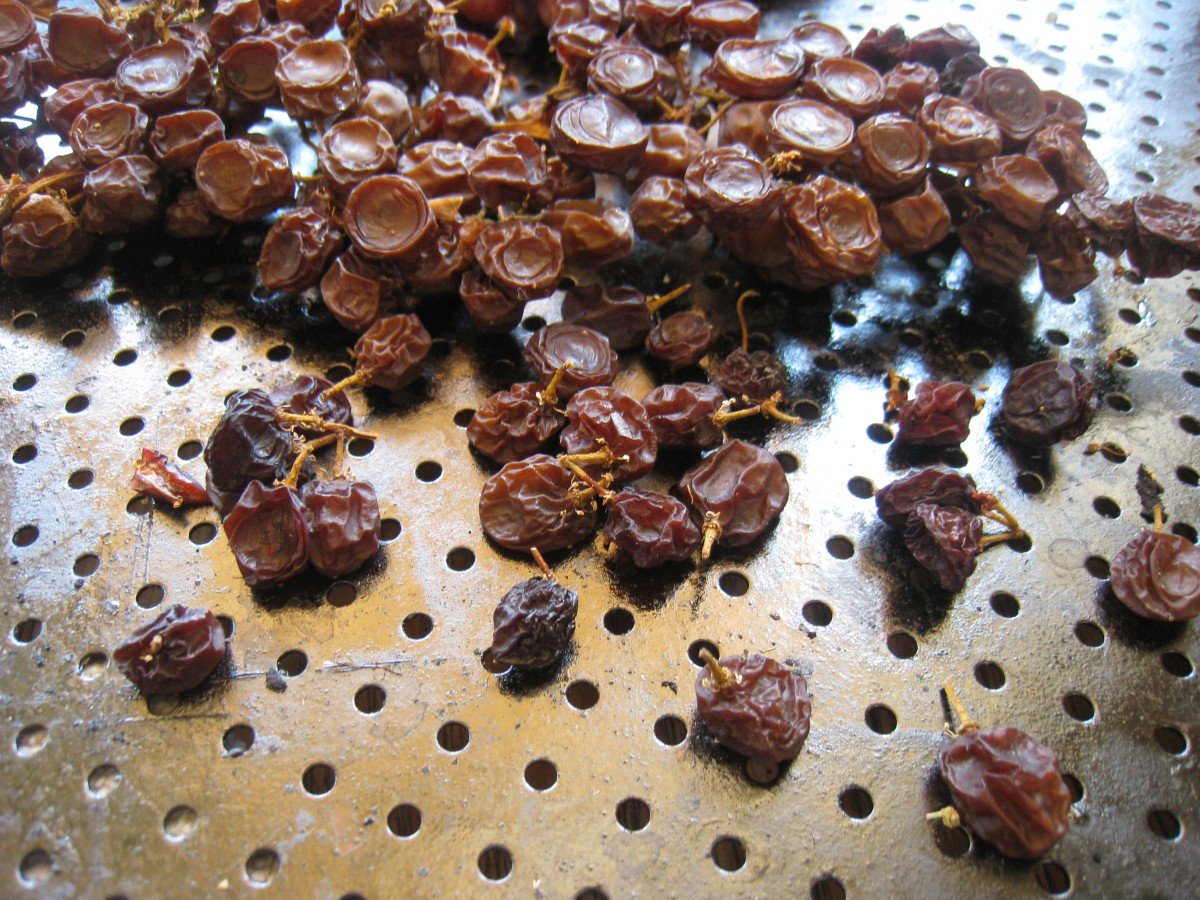 Here we are at day 5. Now we're talkin'! Sweet, yummy, and homemade…raisin victory 🙂
You'll want to dry them on intact and then remove the stems after drying before storing. I like to store them for the long-term in mylar bags or glass canning jars with an oxygen absorber.
The quality of dried grapes — as opposed to those that commercially-prepared — is excellent! And certainly one of the best ways to preserve grapes, in my opinion. Not only is the taste AMAZING, but this is a super fun, and cheap, summer project for the children.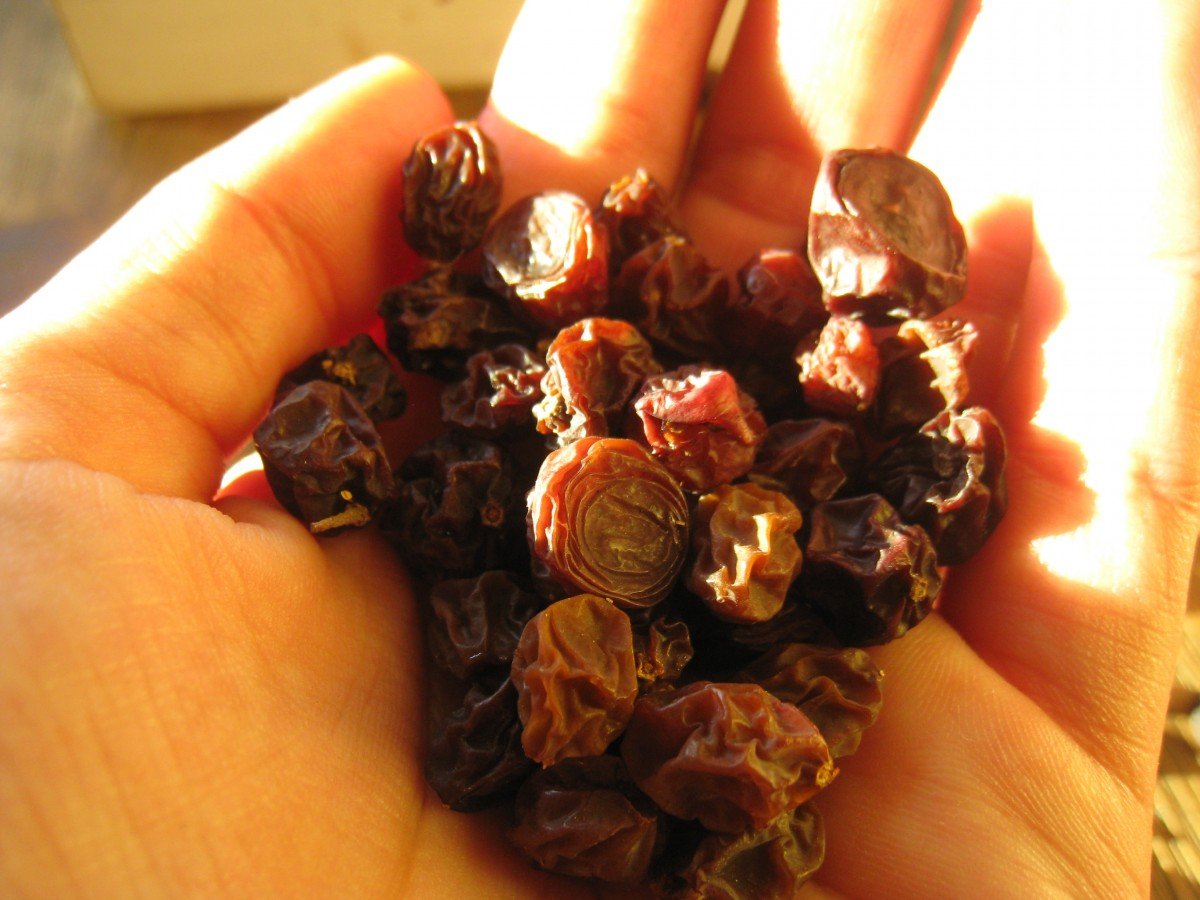 For best the results, use seedless grapes. Additionally, I don't recommend that you sun-dry grapes in areas of the world that experience high levels of humidity. Instead you may want to dry your grapes in a dehydrator. You can also set your oven to a temp of 160-170 degrees Fahrenheit and leave them to dry for up to 24 hours, turning them 3-4 times through the process.
How about you…have you ever tried your hand at raisin making?
And as always…if you really enjoyed this post I would be so honored if you'd click this link and subscribe to the blog! To those of you who have been committed readers, thank you.