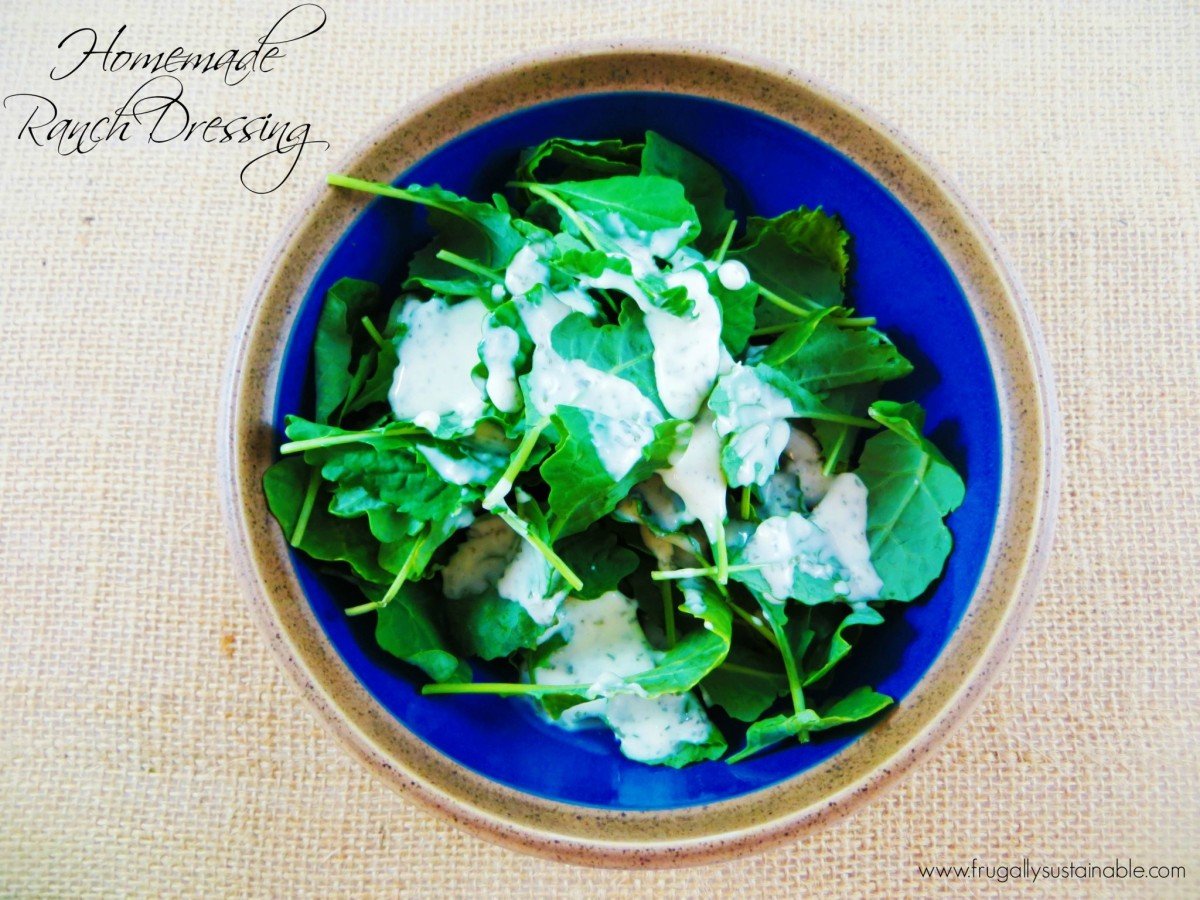 Let's be honest…
…ranch dressing is the new ketchup.
Ranch has become an iconic American food product. So many of us have been taken with the creamy, mild — and flat-out delicious — taste of the ranch dressing flavor.
Ranch goes with everything…and in our home it's almost considered a staple.
But with many of the major brands producing ranch dressing containing ingredients such as:
Soybean Oil
Sugar
Natural Flavors (Soy)
Phosphoric Acid
Xanthan Gum
Modified Food Starch
Monosodium Glutamate
Artificial Flavors
Disodium Phosphate
Sorbic Acid and Calcium Disodium EDTA as Preservatives
Disodium Inosinate
Disodium Guanylate
I figured it's just best I make my own!
So I do…
…and it's pretty amazing!
Here's the recipe.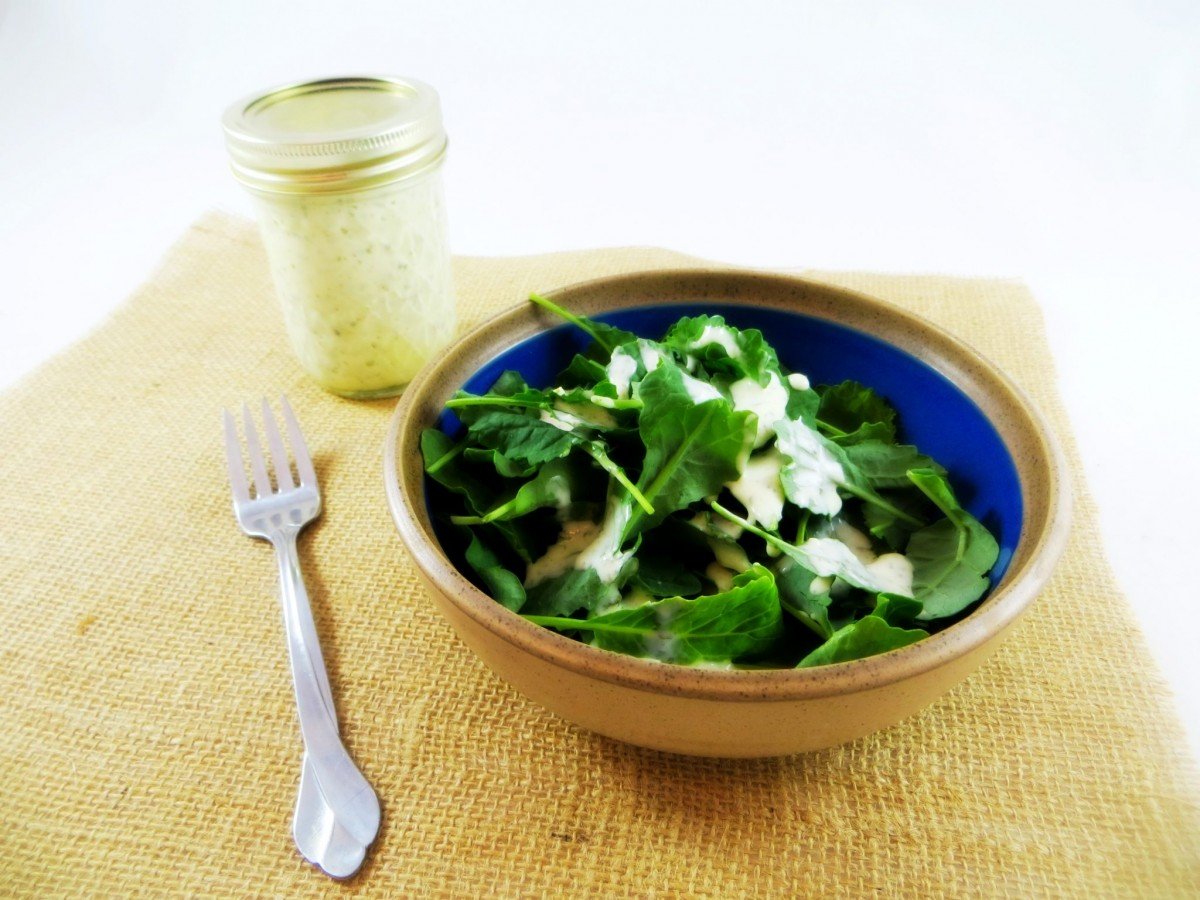 Homemade Ranch Dressing
Ingredients
1 cup homemade mayonnaise
1 teaspoon fresh lemon juice
1 small clove garlic, crushed and finely chopped
1-2 tablespoons fresh onion, finely chopped
2 teaspoons dried parsley leaf
1 teaspoon dried dill
salt and pepper to taste
kefir to thin, optional
Method
Combine homemade mayonnaise (click this link to read my recipe for homemade mayonnaise), lemon juice, garlic, onion, parsley, and dill in a small jar or bowl.
With a stick — or immersion — hand blender, blend for a few seconds until smooth. Adding kefir to thin if desired.
Season with salt and pepper to taste.
Store in the refrigerator and use within a few days.
Money-Saving Tip
As I've shared with you in the past, I keep my pantry and menu plan using the Pantry Principle. This means I mostly buy foods in bulk — including oils and spices — thereby saving a ton of money on products that are usually super expensive when purchased at the grocery in small quantities.
For example…I can purchase a half ounce of dried parsley leaf at the grocery for approximately $4. Or I can head over to Mountain Rose Herbs and get 4 oz. for $4 or a pound of the herb for $12.
Same can be said for the culinary oils.
Buying in bulk just makes financial sense.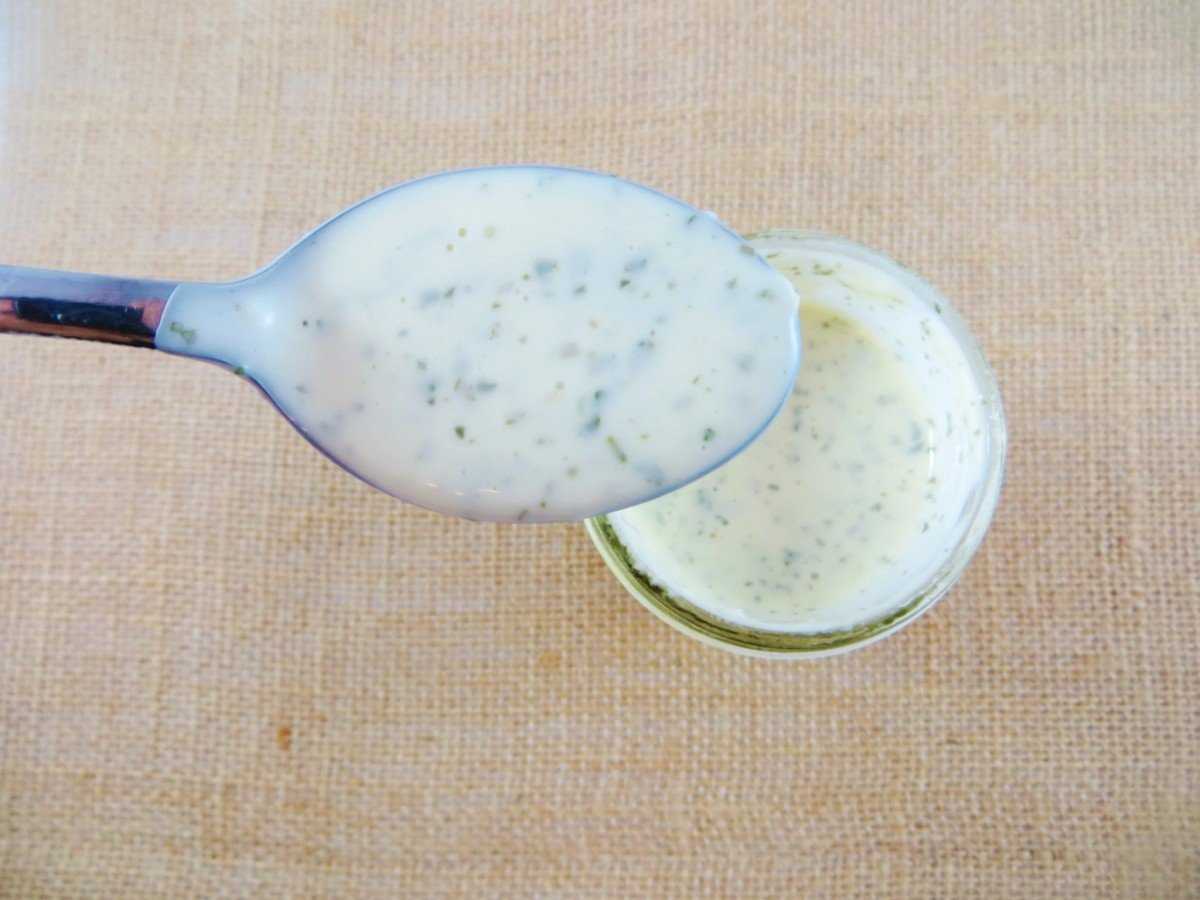 Where Can I Get This Stuff?
–Mountain Rose Herbs…I purchase many of my organic culinary oils and spices — in bulk — from Mountain Rose Herbs. Click the link and head over to check out their selection.
And as always…if you really enjoyed this post I would be so honored if you'd click this link and subscribe to the blog! To those of you who have been committed readers, I sincerely thank you.