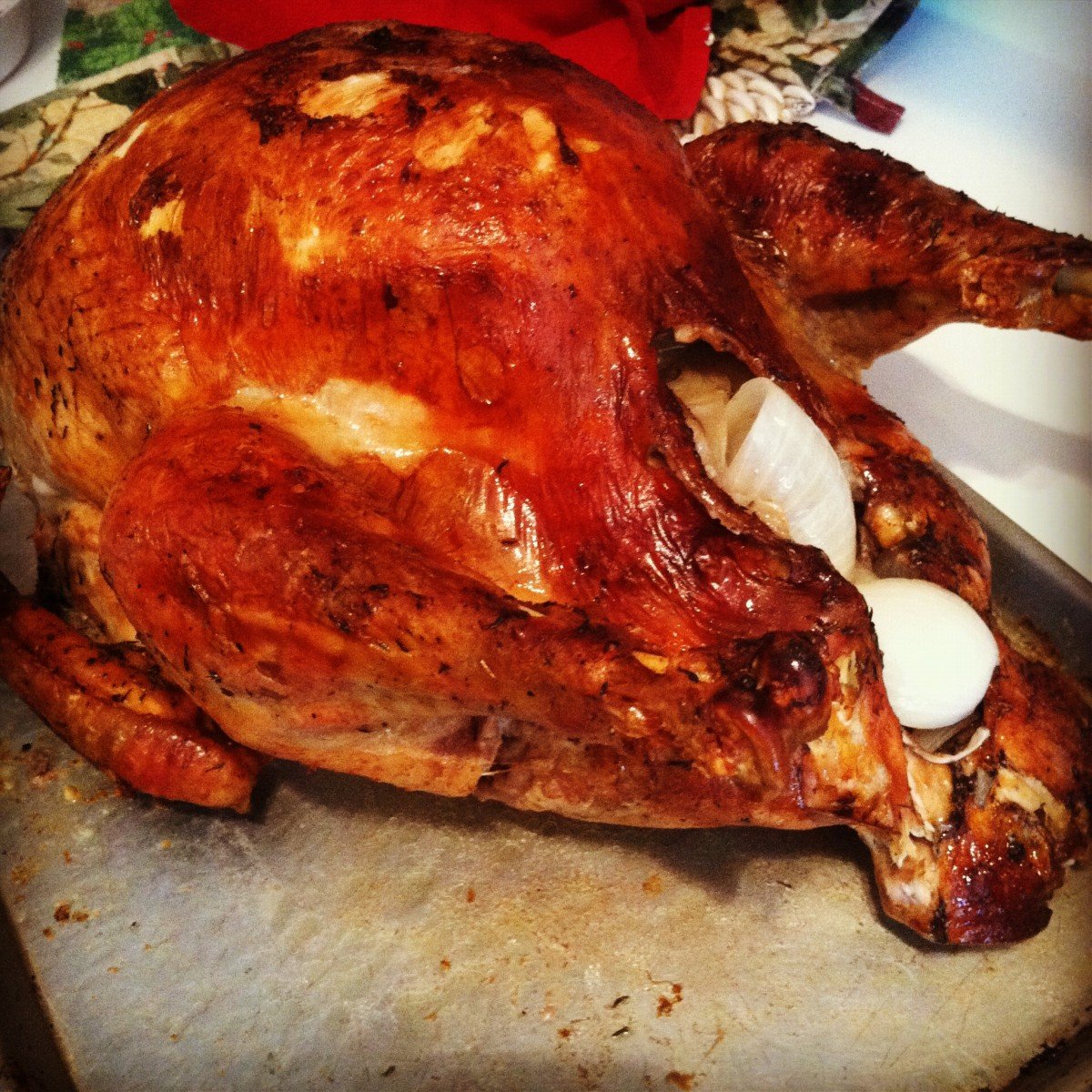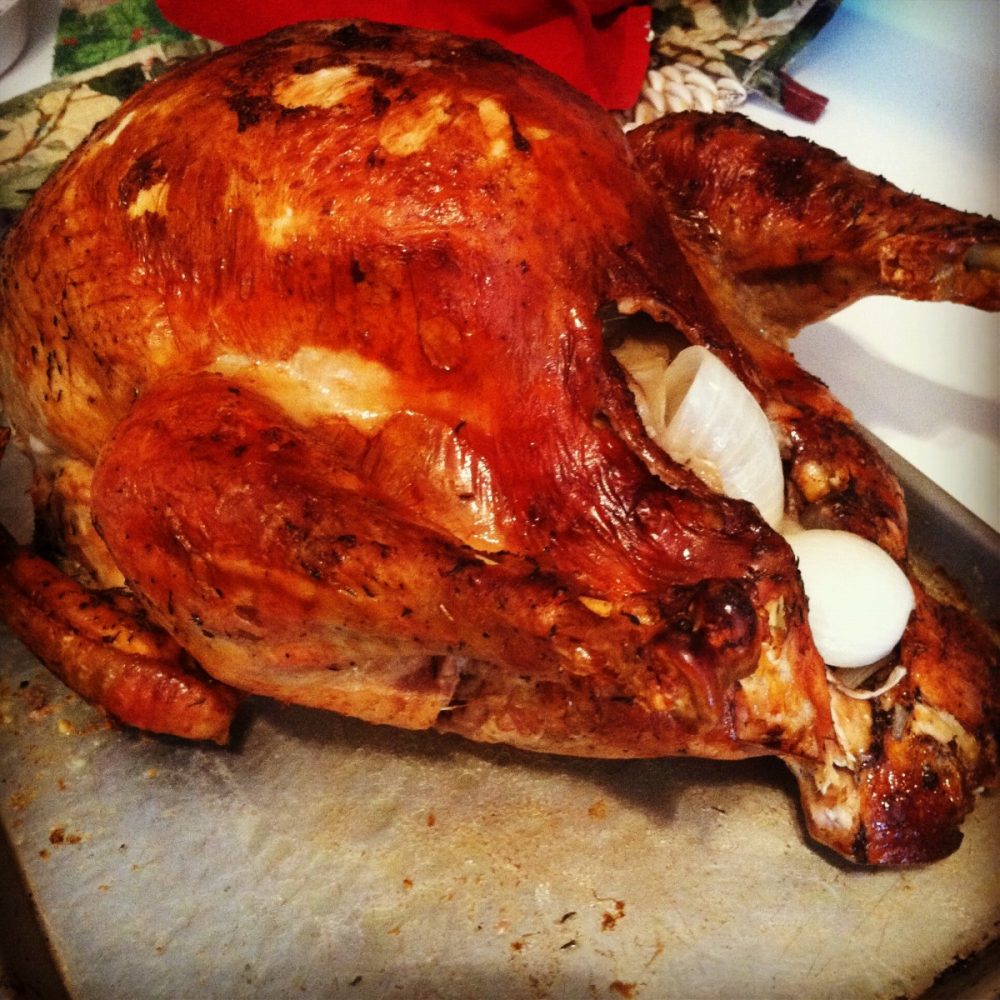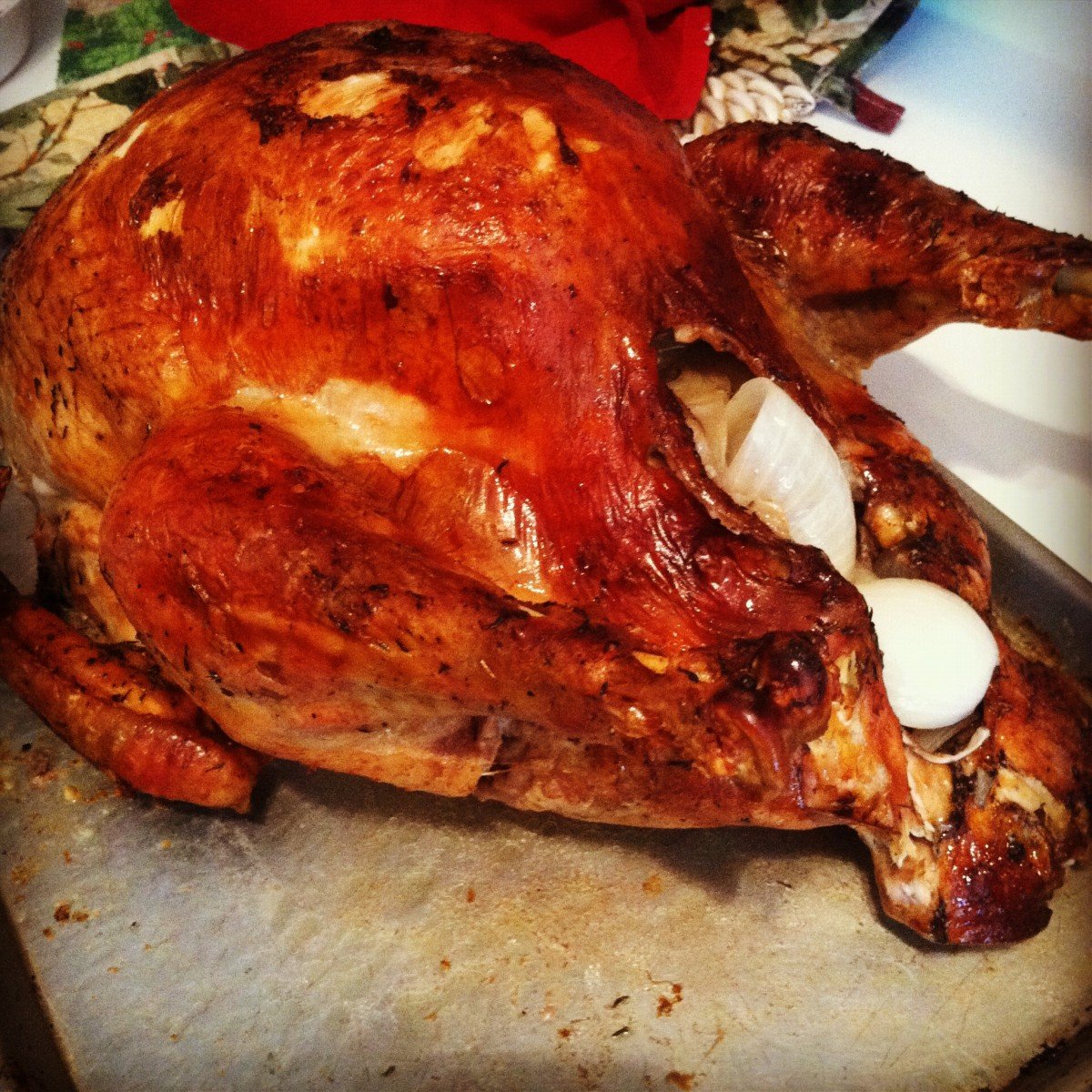 With Thanksgiving behind us…
…I'm sure your refrigerator is full of leftovers — just like mine!
And in an effort to have a "no waste Thanksgiving" homemade turkey stock is most definitely on the agenda.
Here's how I'm doing it…
Homemade Turkey Stock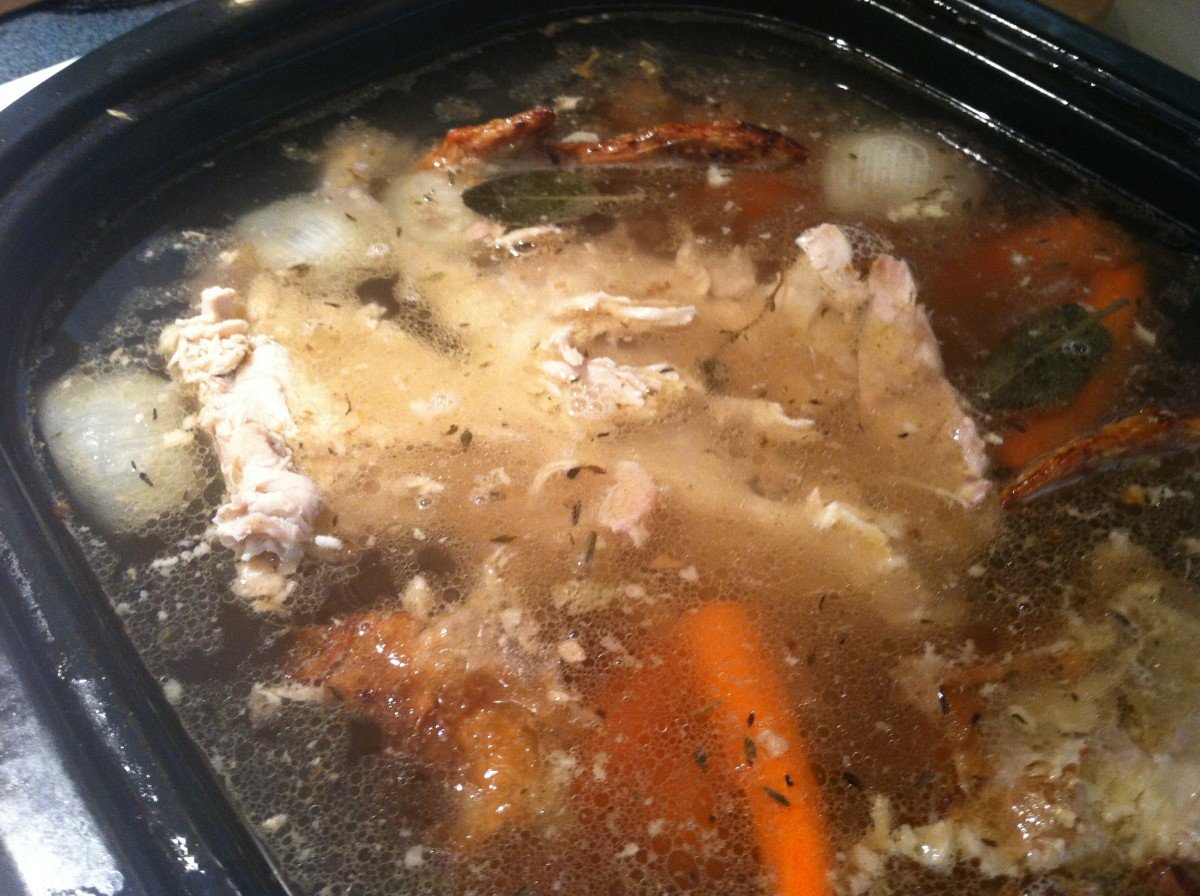 Ingredients
leftover turkey bones, organs, and neck
4-5 whole onions, quartered
5-6 carrots, chopped
1 bunch celery, chopped
water to cover
handful sage
handful thyme
Method
1. In a large stock pot — or crock pot — add all of the ingredients and water to cover.
2. On low heat, simmer the pot for up to 24 hours.
3. Strain the broth through a fine mesh stieve.
4. Discard the bones and vegetables, reserve the liquid.
5. Freeze the broth, in usable proportions, for longer storage — up to 8 months – – or keep in the refrigerator — up to 7 days.
Do you make a stock with your leftover turkey? What other tips can you share with us for a "no waste Thanksgiving"?