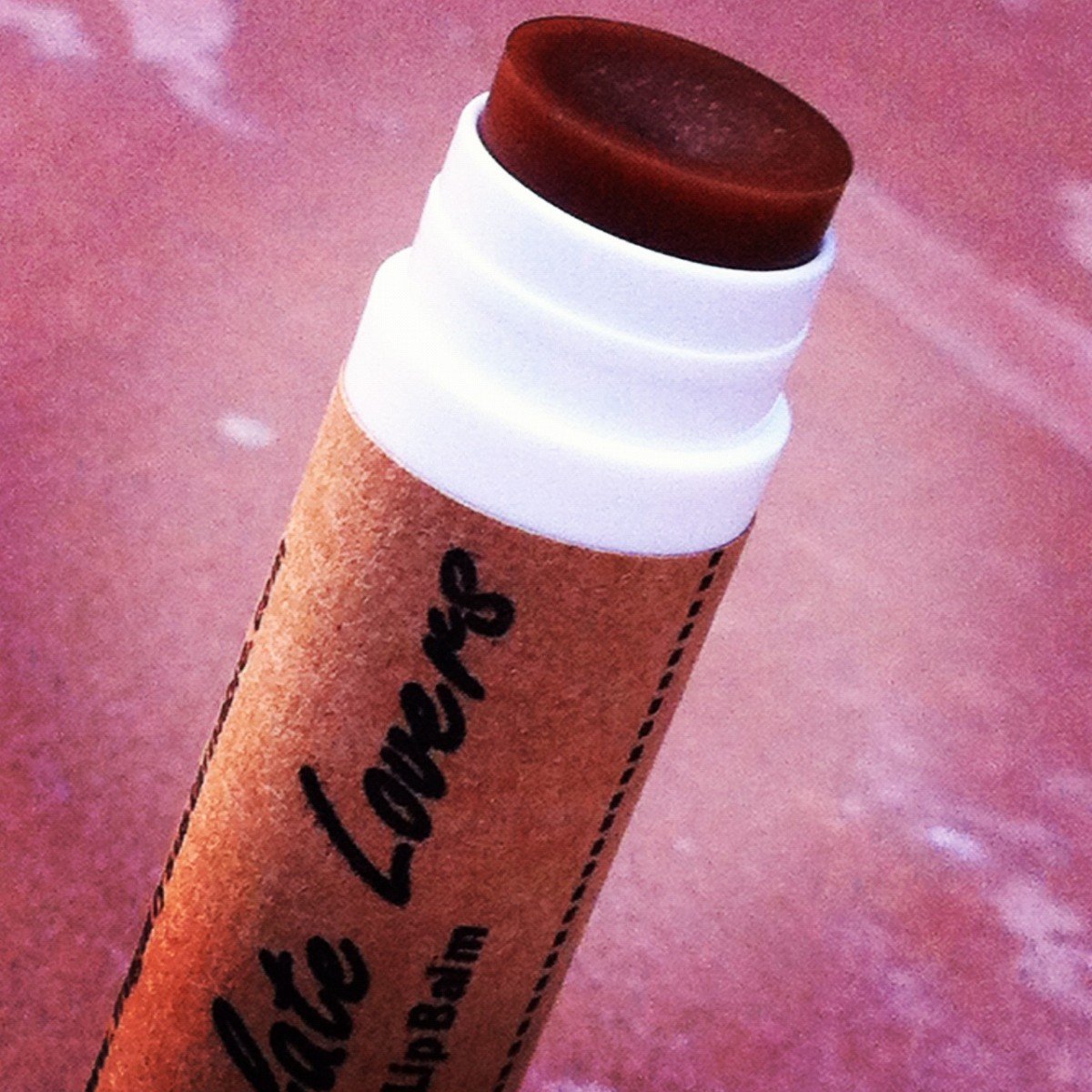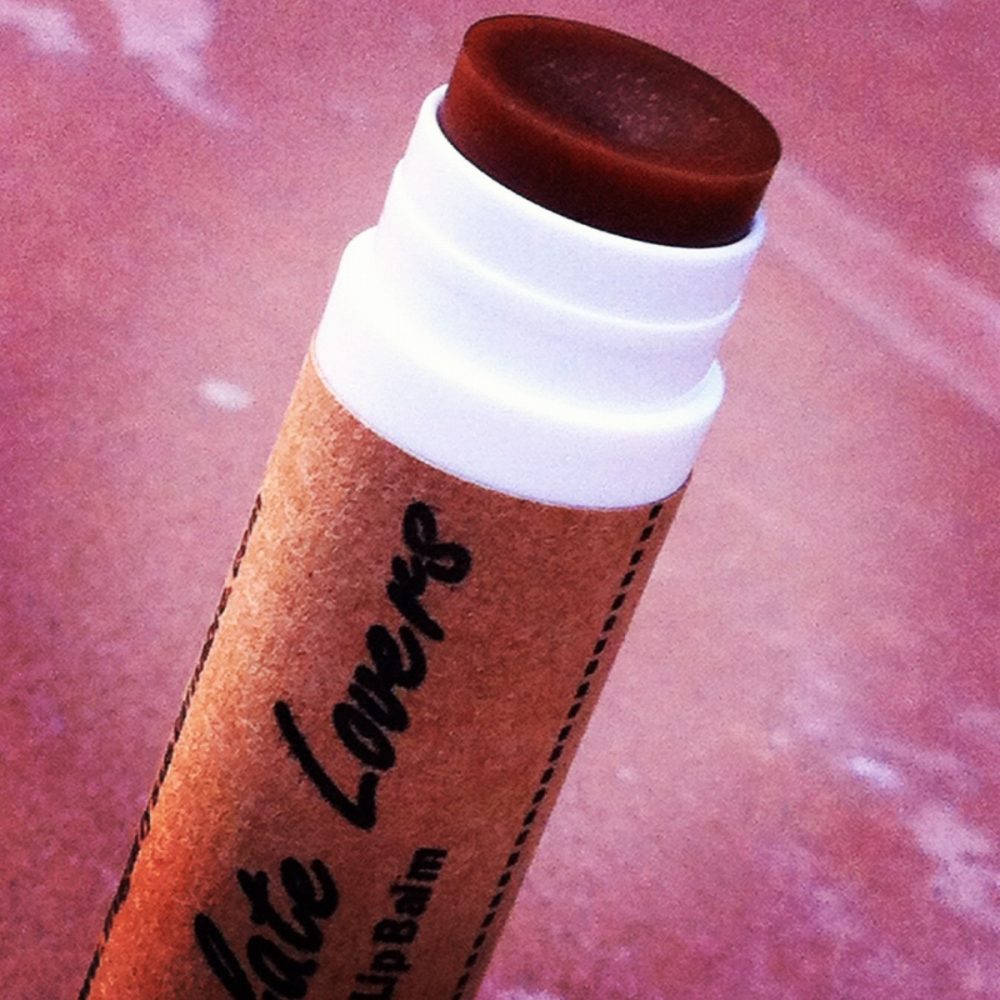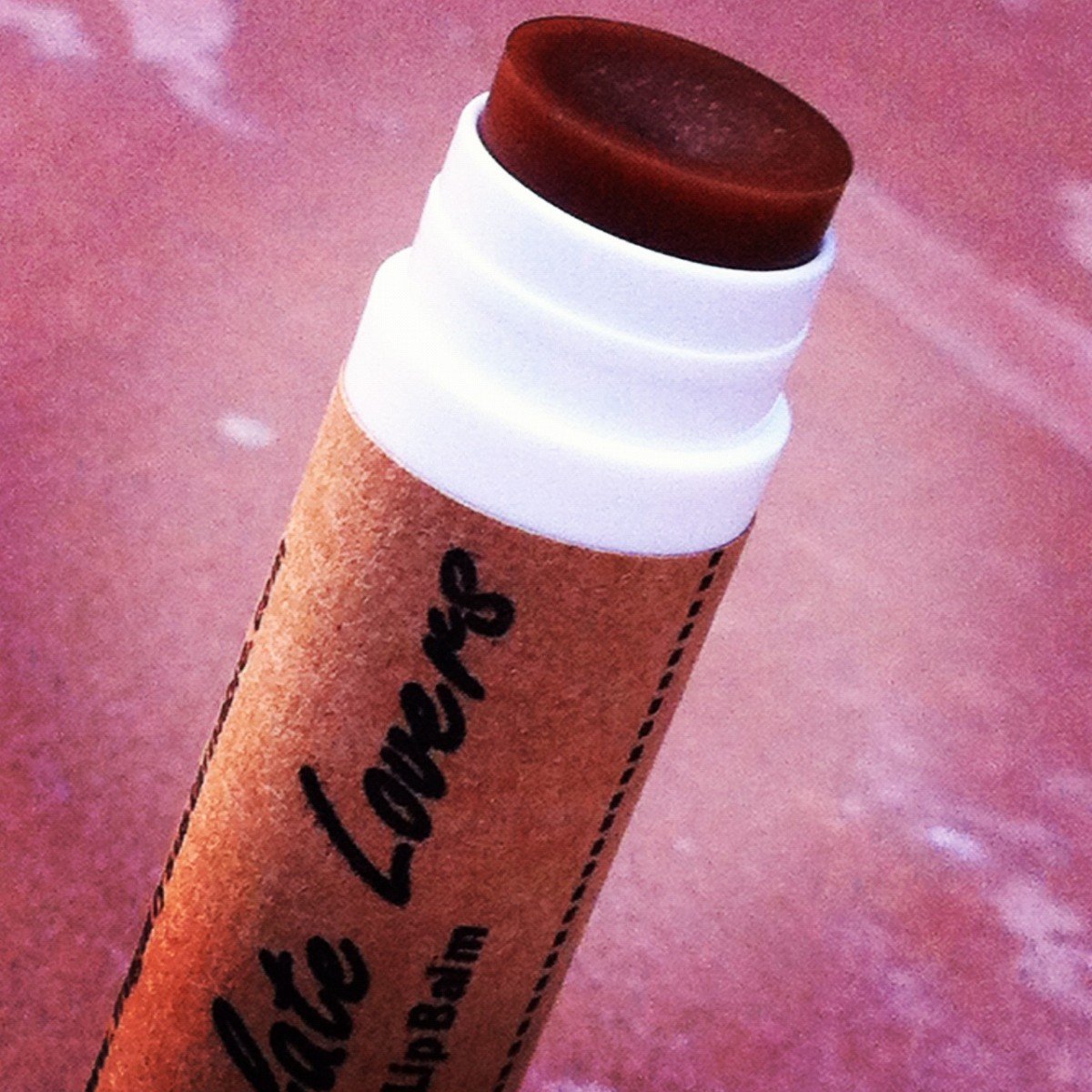 When I say I haven't been this excited about lip balm…
…I mean, I haven't EVER been this excited about lip balm!
Earlier today — when I was formulating this new creation — I knew right away that I had to share the recipe with you.
And trust me when I say that this is the smoothest, most nourishing chocolate lip balm you'll ever try.
Are you ready for the recipe now!?! Well here it is…
Chocolate Lovers Lip Balm
Ingredients
*Yields approximately 10 standard lip balm tubes. 
Method
1. Using a small kitchen scale, measure out the Sweet Almond Oil, Shea Butter, Cocoa Butter, and Beeswax. Please note: Feel free to substitute Coconut or Olive Oil for the Sweet Almond. Click this link to purchase bulk organic carrier oils.
2. In a double boiler — or small pot — heat the first 4 ingredients over very low heat until melted.
3. Add chocolate. Stir mixture until completely melted, well combined, and liquid.
4. Remove from heat and whisk in vegetable glycerin, powdered sugar, and natural vanilla oil until mixture is smooth.
5. Pour into standard lip balm tubes.
6. Label and enjoy!
These make amazingly unique gifts!
Where Can I Get This Stuff?
-Mountain Rose Herbs…they have everything you'll need for this project! It's your one-stop-shop!
–The Bulk Herb Store also carries a few of these ingredients if you'd like to price check.
I do have these lip balms ready and available for purchase in my Etsy Shop.
You can see the listing by clicking this link.