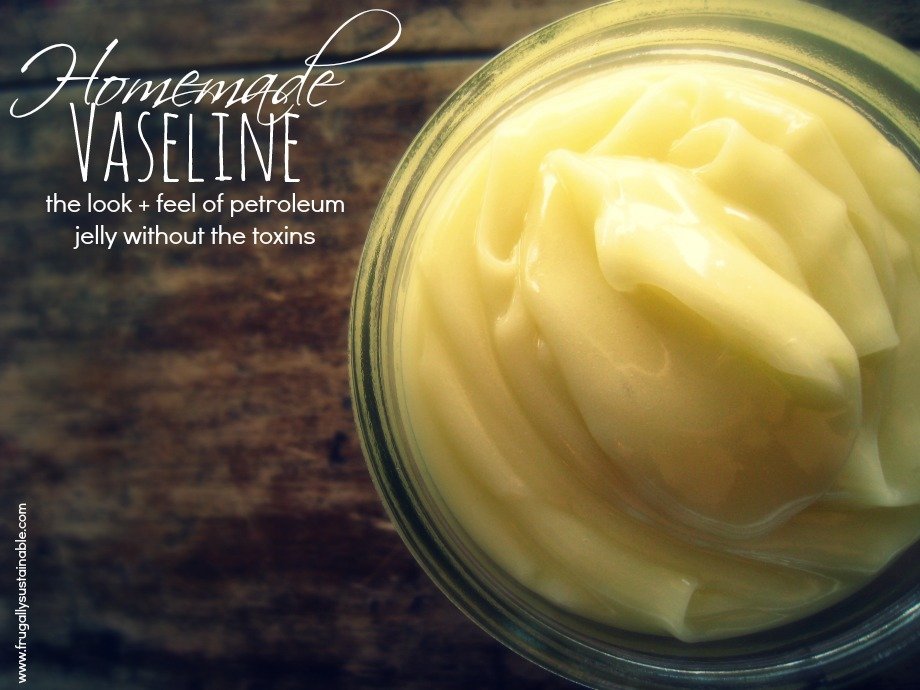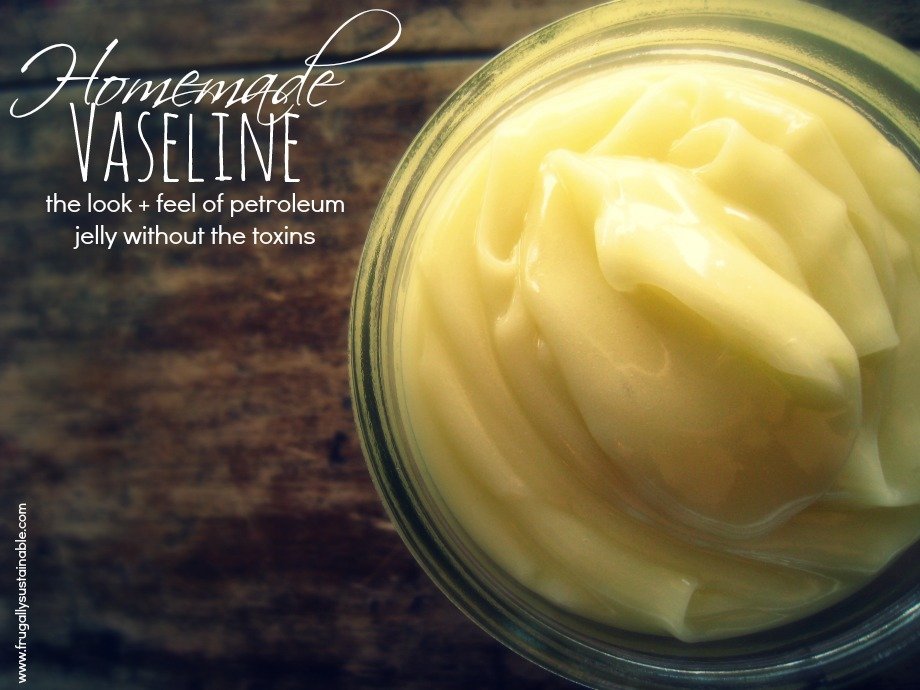 Confession…
…after all of these years, I still have Vaseline in my bathroom drawer.
Yup!
See, there it is..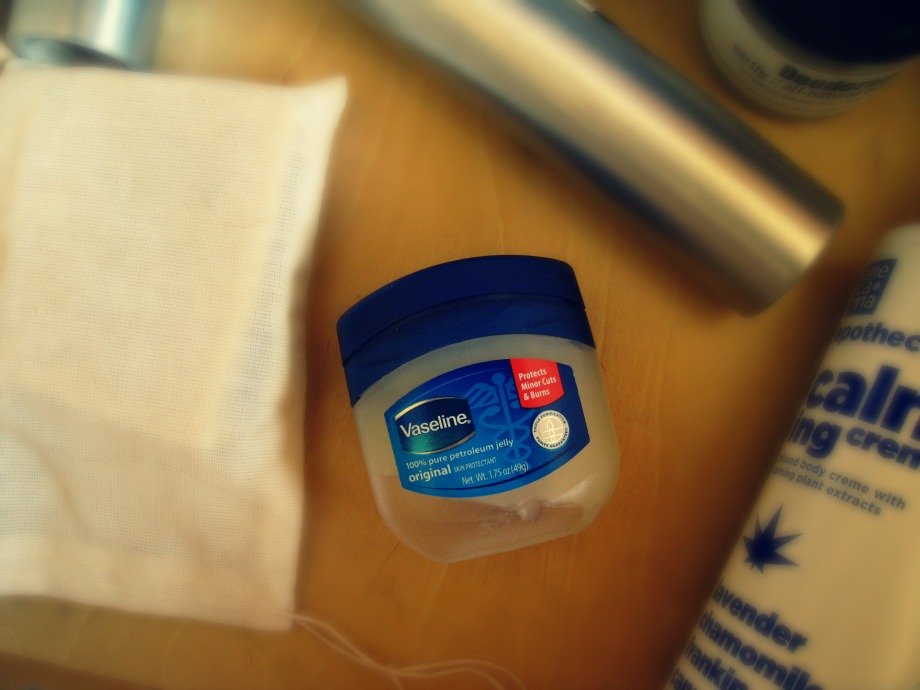 Ugh…super horrible, I know!!!
Growing up, Vaseline was my Mom's cure-all. She used it for EVERYthing! Eye makeup remover, facial moisturizer, lip balm, wound salve, she put it on her heels at night, EVERYthing! And I must say…at 60 years old, the woman has zero wrinkles. Nevertheless, I'm now well aware of the reality behind Vaseline, I guess in someway it's always held some sort of nostalgia for me and it's just one of those things!
Not to mention, the recipes for homemade non-petroleum jelly floating around on Pinterest…well…they never really produced the FEEL of Vaseline.
Speaking of Pinterest…you should follow me!
Click here and let's share!
I want the feel — and function — of petroleum jelly…just not the petroleum jelly.
Make sense?!?
I could spend time writing about the dangers and toxic concerns over petroleum jelly…
…but I won't.
The name itself is enough.
If you'd like to read more, these fine folks do a wonderful job
presenting the reasons why Vaseline should be abandoned.
They give a great case and motivation for making your own!
Little House Living
Jenni Raincloud
Wellness Mama
All of that to say, after working in the kitchen for a few hours, I came up with a recipe that's PERFECT!
Finally!
I love this homemade petroleum-free jelly, more so because I can once-and-for-all say good-bye to conventional Vaseline (I love you Mom)!
Homemade Vaseline
Ingredients
*Use organic ingredients whenever possible. I have linked to the products I use as a reference.
Method
In a small sauce pan, over low to medium heat, warm coconut oil and beeswax until melted.
Remove from heat and add olive oil, castor oil, lanolin, and vitamin E oil.
Whisk until all ingredients are well combined.
Continue to whisk as mixture cools, whisk until mixture is creamy yet still pourable.
Pour from pan into a 4 ounce glass jar (I keep these on hand at all times) or any other appropriate storage container of your choosing.
This homemade product will keep fresh on the counter for up to a year.
Use as you would Vaseline.