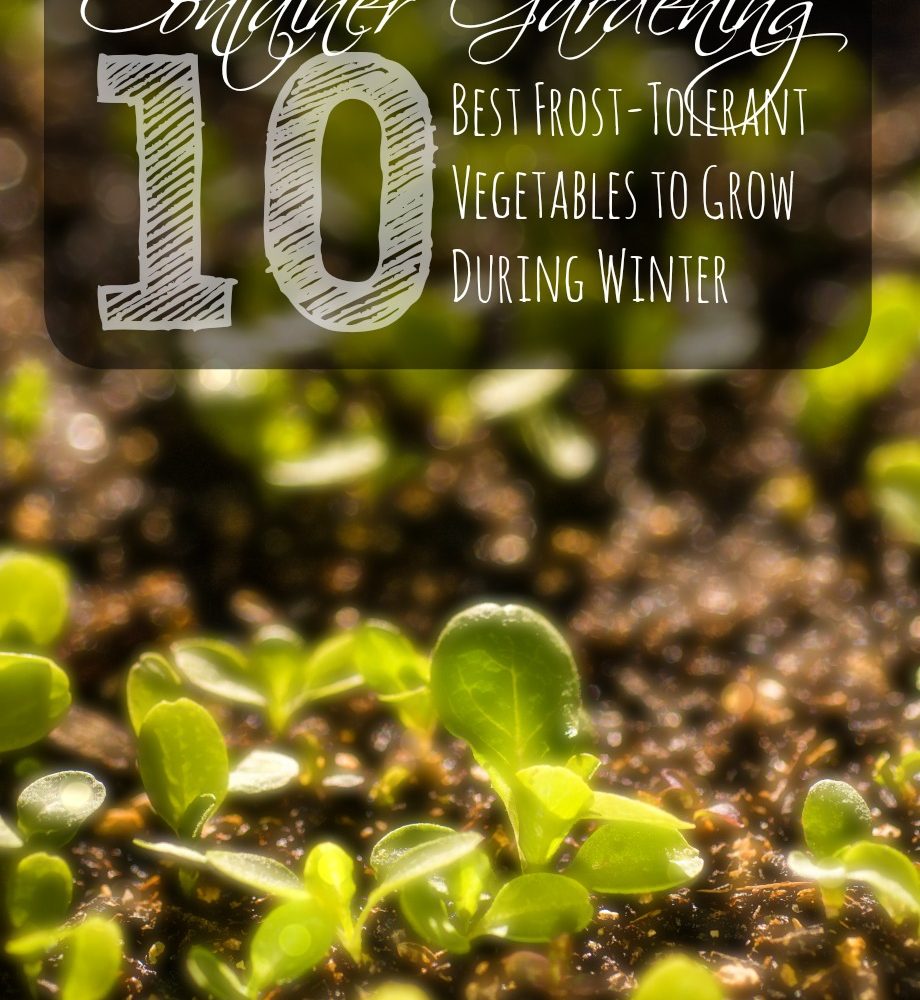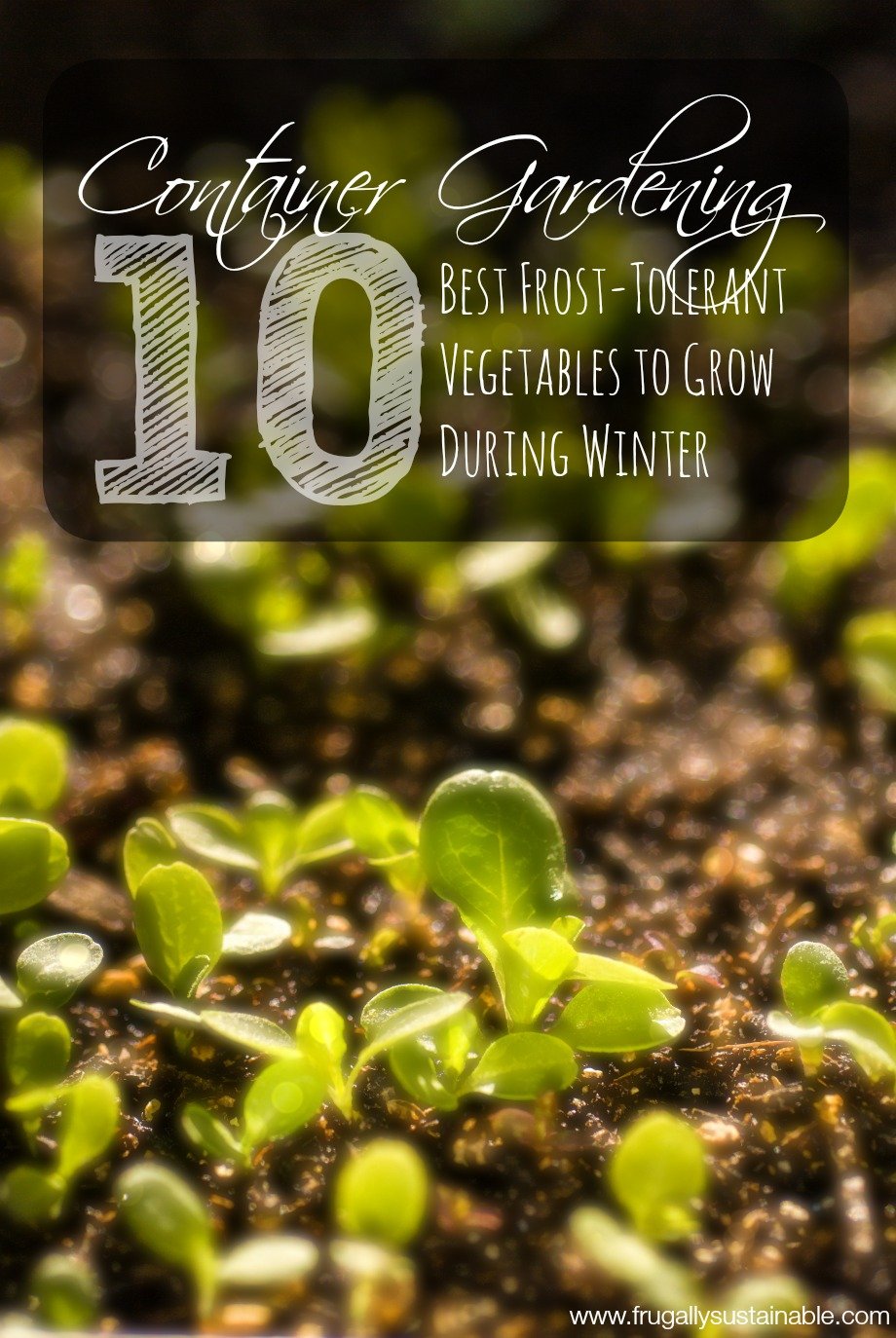 Here in desert…the weather has definitely made a turn toward cooler temperatures.
And by that I mean, 50's at night and 70-80's during the day (keep in mind…it's all relative).
Likewise, the Earth's tilt is bringing shorter, darker days.
Both are seasonal shifts that nearly everyone, everywhere notice.
These shifts effect a significant change and bring new challenges to many areas of life…most notably, in the garden.
Nevertheless, one of the blessings of gardening in a mild-winter area is the opportunity to grow a variety of vegetables during the winter months.
I've actually grown quite fond of winter gardening here in my desert home.
Insects are fewer, the soil doesn't dry out as quickly, and weeds aren't much of a problem.
Yet, no matter where you live — with diligence and care — one is sure to extend the growing season well into winter by adding frost-tolerant veggies to the garden or a few containers.
Learn more :: Want to know when to expect your first frost? Click this link to the USDA's Plant Hardiness Zone Map.
Cold Hardy Plants
Consider growing the following cold hardy plants (plants that tolerate temperatures as low as 25 degrees Fahrenheit) this winter (perhaps, they could even be considered for the early Spring).
These vegetables not only love the cold (a few even the indoors)…but they love small spaces due to their compact growth habit and thrive in containers. Note: I love container gardening, and I love container gardening even more in the winter! Growing plants in pots and smallish containers — indoors and out — makes it much easier to provide protection from colder temperatures. 
1. Broccoli Raab. Growing broccoli raab, at home in containers, has the potential to yield delicious benefits. It provides a very tasty and nutritious green vegetable that produces and thrives wonderfully in colder temperatures. And did I mention taste…it's really sort of unusual, but I love it! The best I can describe it to you is to say that the leaves taste like turnip greens and the flower shoots taste very similar to mustard greens.
2. Carrots. Eating carrots right out of the soil in the winter is enough to make you never grow another summer carrot. Once they are exposed to frost, they become incredibly sweet. I like growing carrots, like this one, that are easy to grow in containers and require the fewest days to maturity.
3. Beets. Beets offer a double bonus! Growing them provides us with delicious roots AND nutritious greens. Beet seeds can germinate in cool soil, and they sprout best when soil temperatures are above 50 degrees Fahrenheit. I've had great success growing beets like these.

4. MicroGreens. Microgreens are 100% easy to grow indoors, in the light of a sunny window, all winter long. My children just love growing microgreens and take on the watering responsibility with great joy! Microgreens are extremely quick to mature — within an average of 7-14 days you're ready to harvest! To grow microgreens, you'll need an open, flat growing tray with drainage holes (or any type of flower pot will do), and a quality potting soil. Simply fill the tray with an inch of moistened potting soil (This organic potting soil is PERFECT for indoor growing of microgreens), spread seed (I use this organic, non-gmo, variety) evenly over the soil, gently press seed into the soil, keep seeds moist, at all times, by spraying with a mister bottle of water while germinating, keep in the light of a sunny window or grow light, harvest by cutting the stem at the soil level as soon as the first or second set of true leaves appear.
5. Lettuce. Lettuce…a classic cold weather crop. I love choosing from these reliable varieties for my winter containers.
6. Swiss Chard. I love growing and cooking chard. Perhaps because I've had the best luck growing it! Most years, I can plant chard in my Earth Box in the fall and it will produce nearly through the summer (that is, until the killer triple digit temps get a hold of it). These are my most favorite chard varieties.
7. Kale. You can be sure that kale as one of the true treasures for the winter gardener — its sweetness and full flavor exposed with the frost. This ultra-cold-hardy, ultra-frost-tolerant leafy green vegetable is a reliable, deeply rewarding vegetable for the cold season garden. There are those varieties that can grow to harvest in the dead of winter almost anywhere! Great for salads, soups, stews, steamed, and fresh green juice…grow kale!
8. Sugar Snap Peas. Planting sugar snap peas between early November-January allows for a super early Spring harvest. Sugar snap peas are a huge favorite around here…they're nutritious and totally yummy. Not to mention, if bought at the grocery, expensive. Most importantly, sugar snap peas are very easy to grow and produce abundantly.
9. Spinach. Another highly nutritious leafy green that's extremely easy to grow in the winter container garden. Spinach is super-cold-hardy — the perfect crop for winter and early spring.
10. Sprouts. Winter is when we need greens the most, and sprouts are the nutritional powerhouse of the season. Grown without soil — only requiring water and your kitchen countertop — sprouts are extremely easy for everyone, everywhere to grow over winter and can be started at any time. They make excellent additions to salads, sandwiches, soups, dips, stir-fry's, etc. Sprouts are the ultimate "container gardening" vegetable! To grow sprouts all your really need is a small container…i.e. a glass mason jar and a straining lid (I have this one). Or you could get really serious and get one, two, or a few kitchen seed sprouters like this one (I absolutely love my kitchen seed sprouters, they have revolutionized the sprout growing process for me). Tip :: New to growing sprouts? This organic, non-GMO sprouting seeds sampler is a great place to start. My favorite seed mixes include this Organic Non-gmo Sprouting Seeds Salad Mix Broccoli, Clover, Radish, Alfalfa , this Organic Non-gmo Sprouting Seed Mix of Red Clover, Red Lentil, French Lentil, Daikon Radish, Fenugreek, and this Organic Non-gmo Sprouting Seeds Rainbow Bean Mix Garbanzo, Lentil, Green Pea
*Don't forget Garlic…garlic does extremely well grown in containers and it's very easy to grow. Plant it now for a beautiful late Spring/early Summer harvest.
What do you grow during the winter months?