Because it's affordable, non-toxic, and it reduces static cling, a cup or two of white vinegar in the washing machine is our fabric softener of choice. Tip: Get the feeling like straight vinegar isn't working for you? Try adding 1 cup of baking soda for every 6-7 cups of vinegar; then add a cup of that mixture to your rinse cycle.
Another fun idea for fabric softener in the dryer is to use a homemade fabric softener sachet.
And here's how: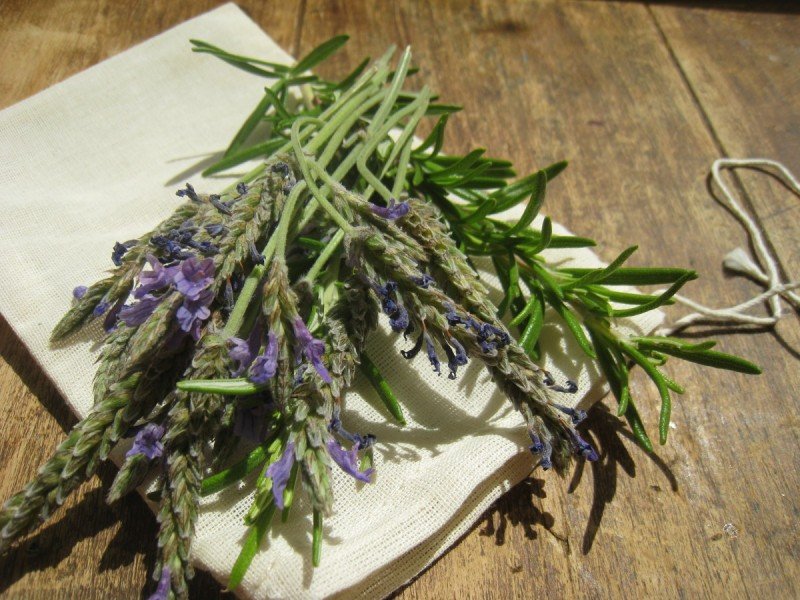 1. Make a simple pouch — one that measures 5 in. x 5 in. or 4 in. x 6 in. — it does not have to be fancy at all. To make this one I used this tightly woven hemp muslin fabric. And then I went outside to pick a handful of lavender and rosemary.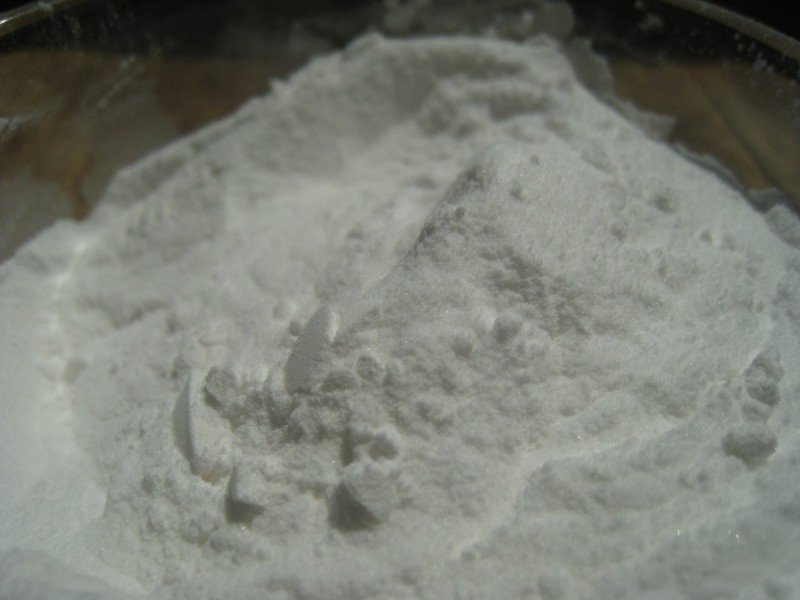 2. Gather the ingredients…
1/2 cup baking soda
1/8 cup arrowroot powder
a handful of lavender petals and rosemary leaves
a few drops essential oils (in this case lavender and rosemary)
…and begin by mixing the baking soda, arrowroot powder, and herbs.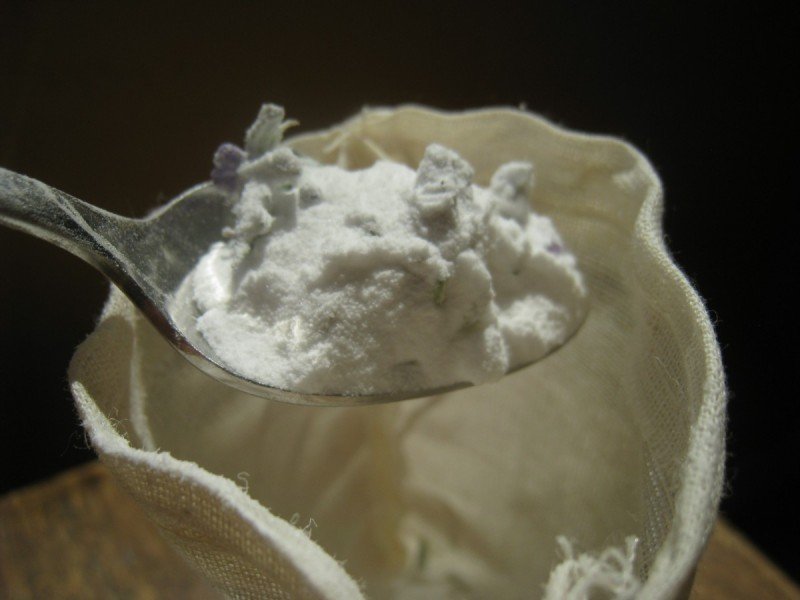 3. Add the mixture to the sachet.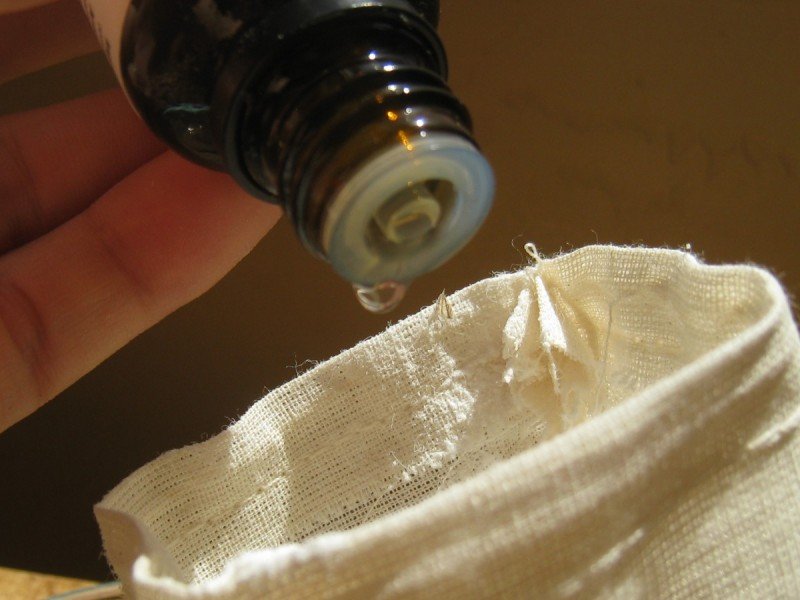 4. Then add the essential oils.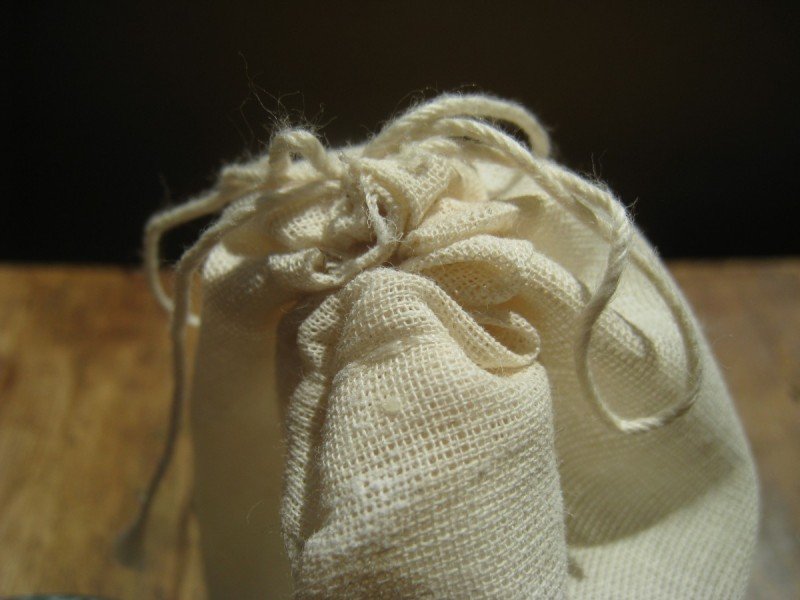 5. Tie up the pouch tightly.
Now it's ready for the dryer!
Notes
-Refill the sachet as needed. If you mostly hang your clothes to dry on the line, and rarely use your dryer, this sachet should last quite a while.
-Don't have the herbs? Leave them out 🙂
-Other great herbs and essential oil combinations for the laundry include:
Rosemary and thyme
Patchouli and cedar
Peppermint and eucalyptus (especially good when some one is sick)
Sweet orange and lemon
Tea tree
-A tennis ball or a wool dryer ball are also great additions to the dryer for softness. Tip: Check Etsy for handmade wool dryer ball or look here for DIY inspiration.
What tips can you share for a homemade fabric softener?