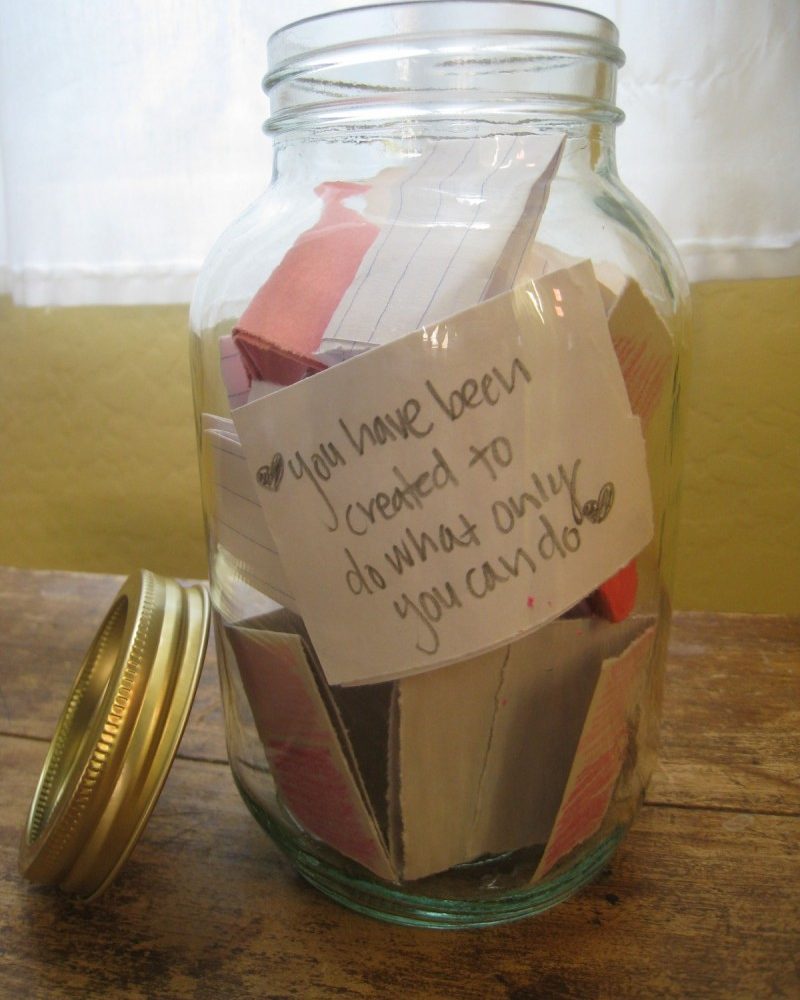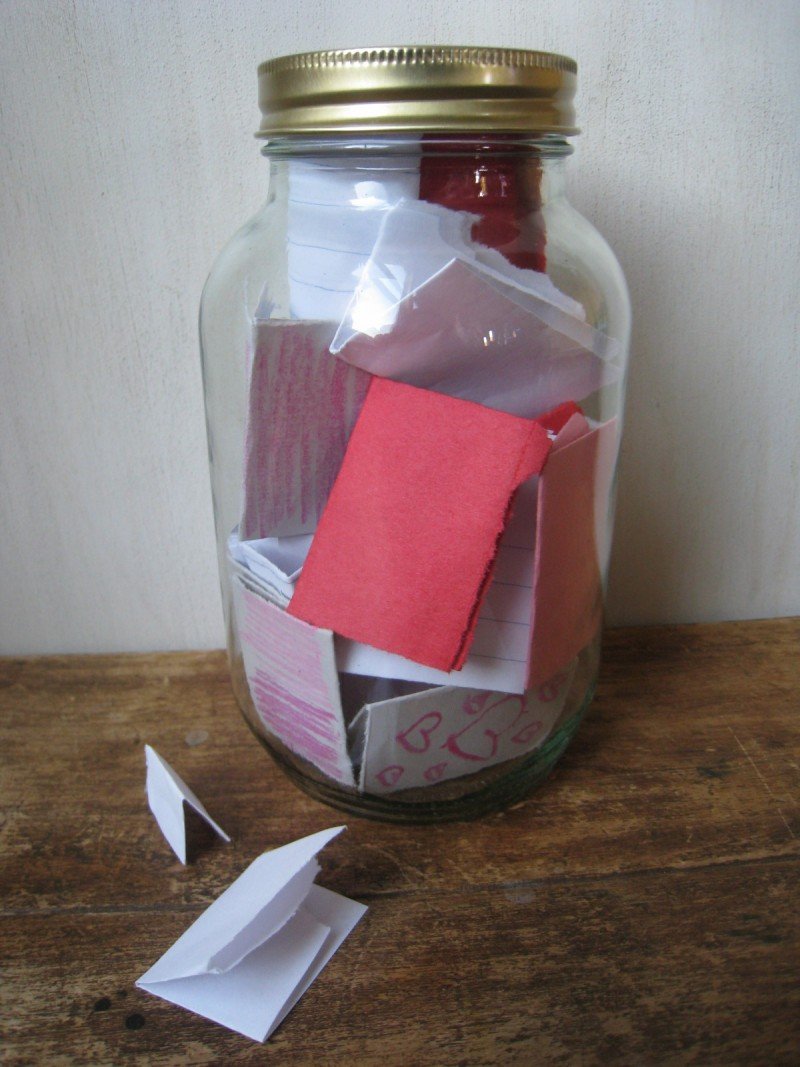 Can you believe that Valentine's Day is just around the corner?! This lovely consumer-driven holiday has been used for years — quite successfully I might add — to entice us to buy, buy, buy. By nature, I'm strongly opposed to the whole idea and refuse to participate in the consumption. But what I'm not opposed to is showing the people I care about just how much I love and appreciate them.
After re-reading my post on 15 Potentially Free Gift Ideas To Show Someone You Care (Yes, I re-read my own posts. Is that weird?), I decided that this year I'm going to show my children that I appreciate them through the Jar of Encouragement. My hope is this jar will be a cherished well of uplifting words for my daughters. Especially during times when they are feeling down and discouraged.
Words of encouragement are free…and no material thing can replace them.
The Jar of Encouragement
To assemble the jar: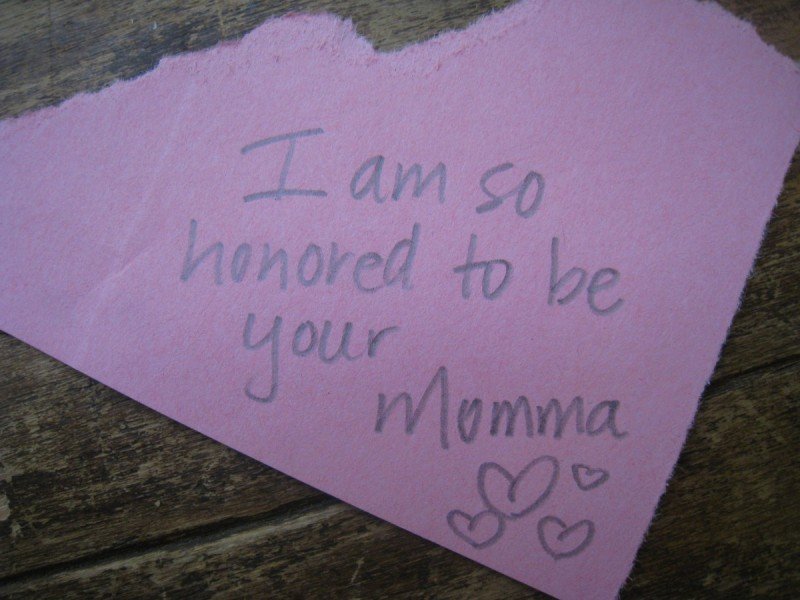 -Fill a glass jar with multiple small slips of paper that include reasons why you love or appreciate your son, daughter, or spouse.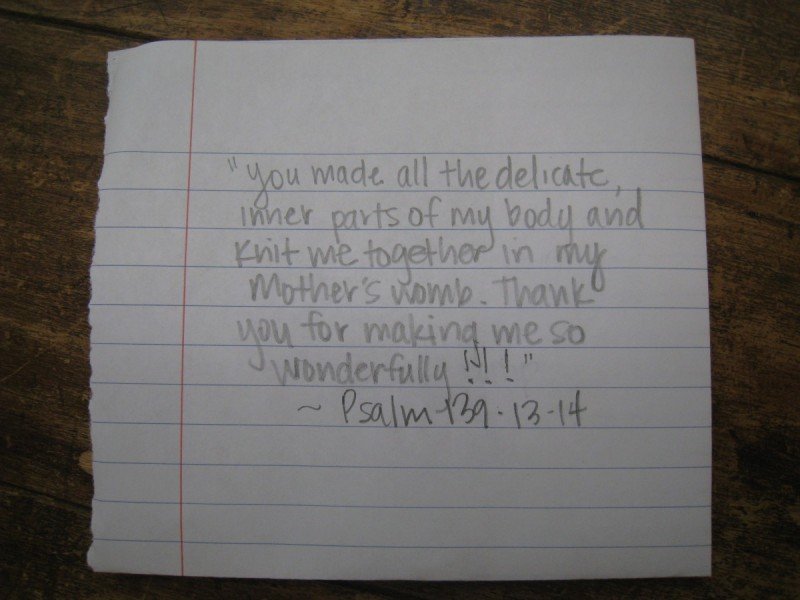 -When they are discouraged or frustrated they can pull out a source of encouragement and remember they are loved.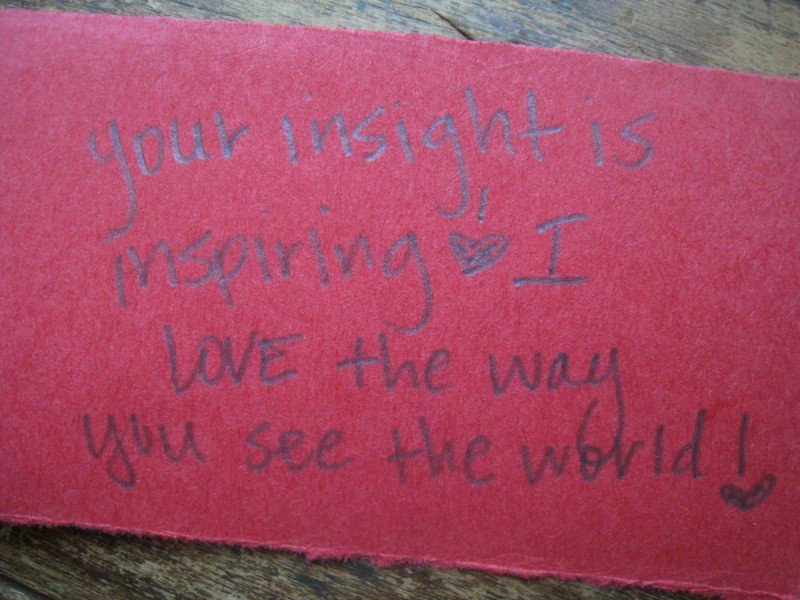 Share your creative ideas for making this season of love meaningful!