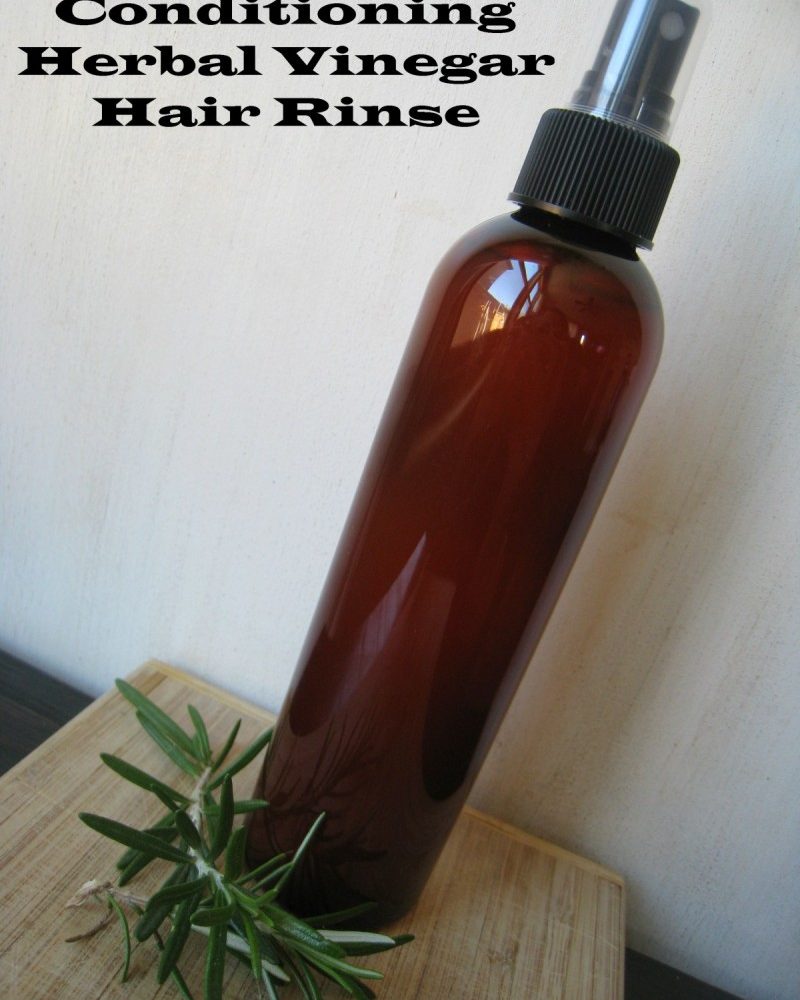 A few months ago I shared with you my love for washing my hair with homemade shampoo bars! Today I want to follow up that post with my conditioning herbal vinegar rinse in order to round out my family's natural hair care routine and hopfully give you a little inspiration.
Simply put…we use vinegar and herbs to condition our hair.
Using vinegar as part of your natural hair care routine will restore it's natural shine and leave the hair follicle full of life! Here's how it works…the acidity from the vinegar removes build-up, residue, and all of the nasty gunk left on our hair from commercially-prepared conditioners. Vinegar closes the cuticle of the hair — which opens when we shampoo — and when the cuticle is tightly closed off, light is easily reflected making your hair shine.
Vinegar also acts to improve circulation in the smallest capillaries of the bloodstream — this helps bring the blood supply, along with all of the nutrients and oxygen, to the scalp.
Rosemary is an excellent hair cleanser and stimulates hair growth. Likewise, peppermint aids against thinning of the hair.
The Recipe
Gather the ingredients:
-1 part organic apple cider vinegar
-3 parts water
-a handful of fresh rosemary (use dried if that's what you have)
-5 drops essential oils of rosemary (per 8 ounces of rinse)
-5 drops essential oils of peppermint (per 8 ounces of rinse)
Directions: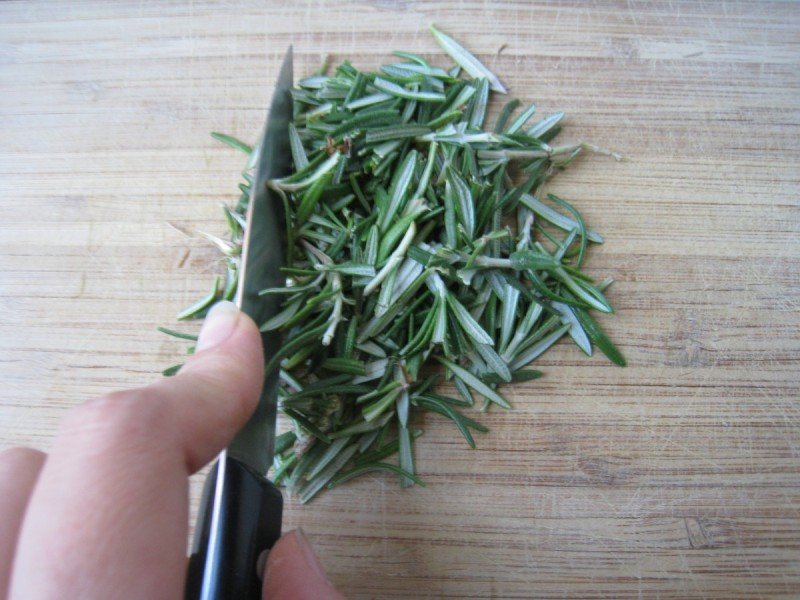 1. Coarsely chop fresh rosemary.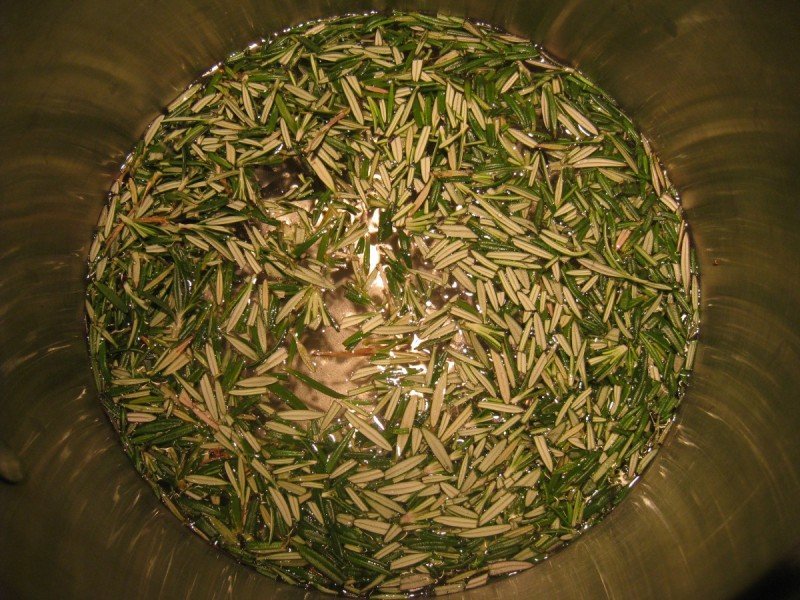 2. Bring water to boil and add rosemary.
3. Reduce heat to low and steep rosemary for 45 minutes. Be sure the pot is covered so as not to loose any of the vital properties of the herb in the steam.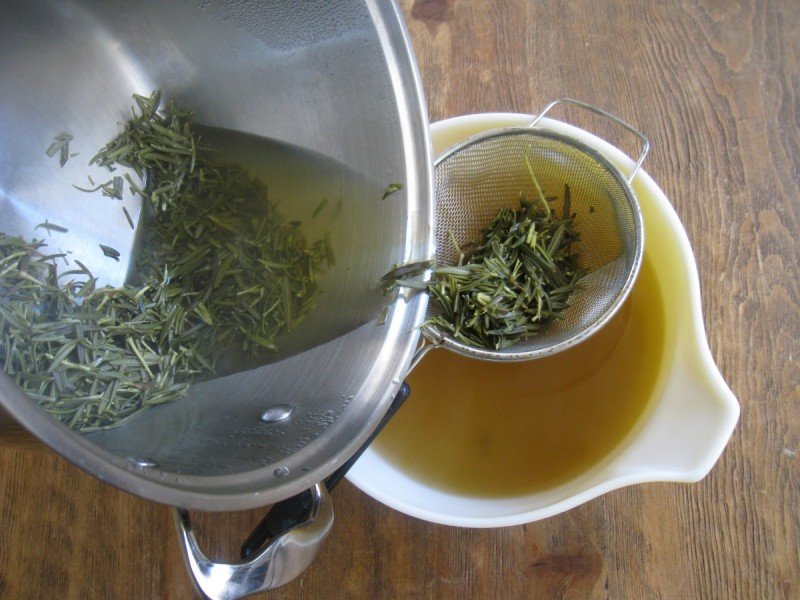 4. Strain infusion through a fine mesh sieve.
5. Allow to cool.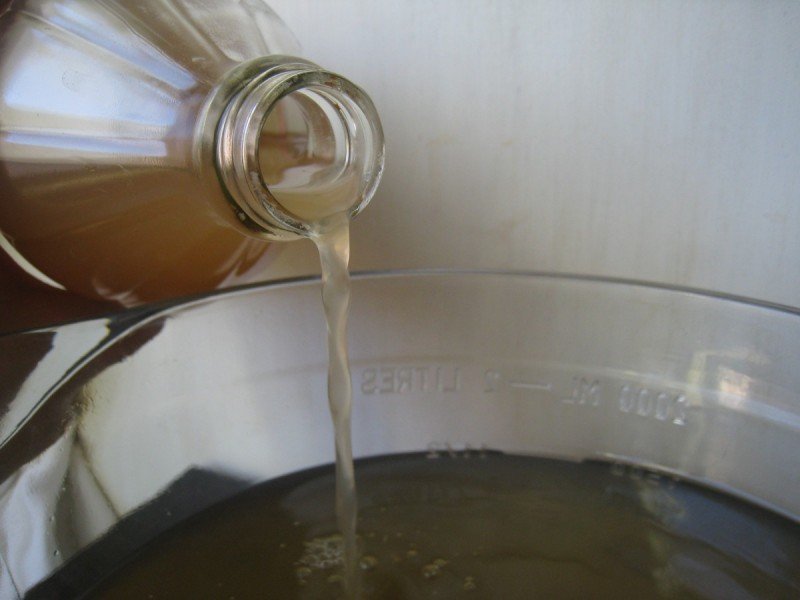 6. Add vinegar and essential oils to the infusion.
7. Stir well to combine.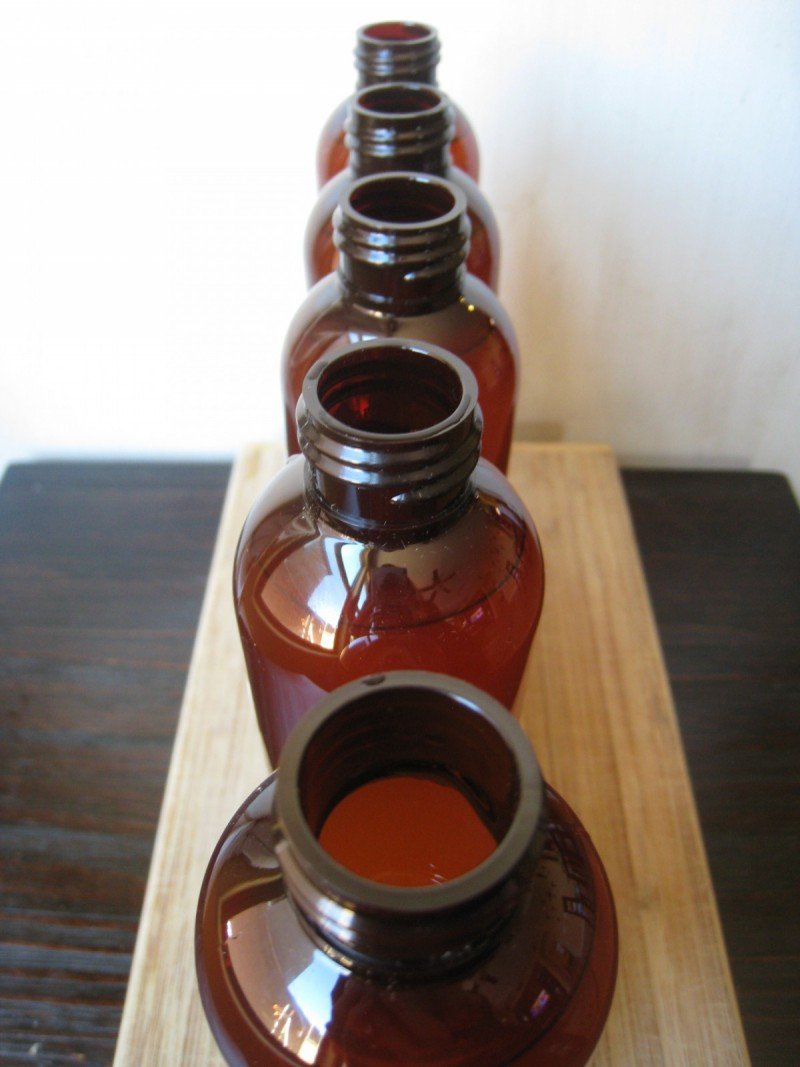 8. Load into spray bottles.
9. I have always kept this in the shower without ill effect.
How to use this Conditioning Herbal Vinegar Hair Rinse
After shampooing and rinsing your hair, spray the herbal rinse on your hair and massage into your scalp.
Avoid the eyes!
Rinse the rinse or…
To extract the maximum conditioning benefits, just leave it in and towel dry the hair.
Don't worry, the smell of vinegar dissipates as your hair dries.
Notes
-I follow this hair care routine — i.e. shampoo and conditioning rinse — once every 2 or 3 days. I do not wash my hair everyday. This routine has proven to restore my hair's natural vitality.
-This vinegar rinse is not recommended for color-treated or processed hair.
-Rosemary and mint are excellent for darker hair.
-Variations include:
Chamomile-infused water and essential oils of lemongrass and grapefruit to bring out the natural highlights in lighter colored hair.
An infusion of nettle leaf and essential oils of lavender to treat problems of the scalp.
What does your natural hair care routine look like?